How to Get and Make Paths in Animal Crossing New Horizons | Paths Building Tutorial in ACNH
5/15/2020 5:55:04 PM
Proper ACNH paths can make an organized community space become possible, there are lots of things need to do for building a path. Before that, you need to unlock them in the first place. In this article, we'll talk about how to get Animal Crossing New Horizons paths and make them.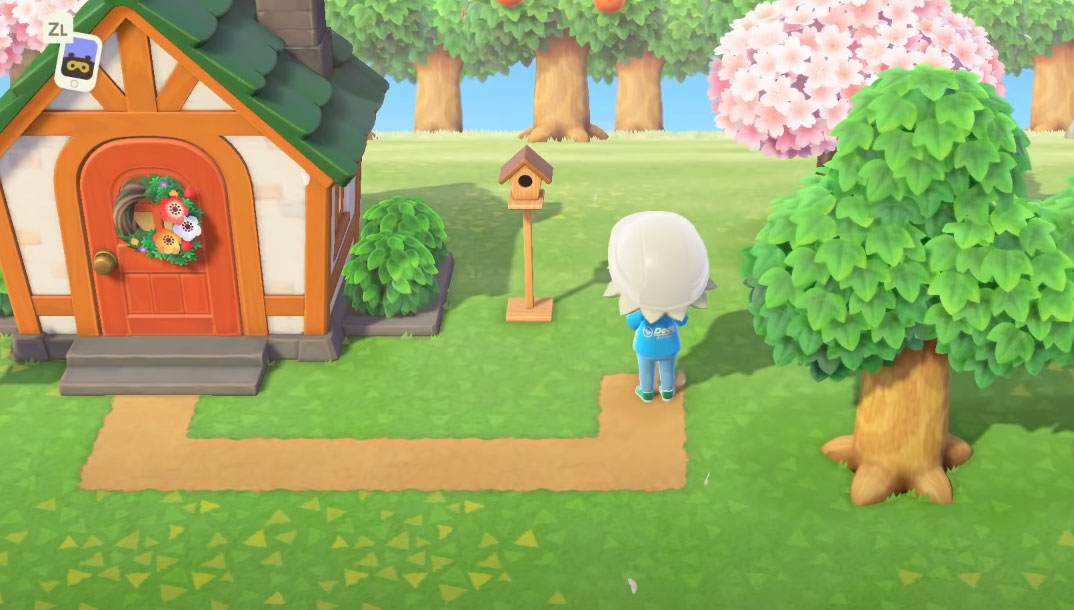 How to Get Paths in Animal Crossing New Horizons
To make paths in Animal Crossing, players need to accomplish lots of tasks and speak to many residents. This process would take a long time, let's check out how to unlock Animal Crossing paths in detail.
1. Satisfy Tom Nook and build your house
The process of getting Animal Crossing New Horizons paths starts at the beginning of the game where you talk to Tom Nook and take some creatures to him, such as fish or bugs. This will prompt the process of getting the museum and blathers moving to your island and you'll continue to give creatures the blathers to eventually get the museum. Once you've got Tom Nook moving on, you can pay off your island experience which costs 5,000 Nook Miles and you'll then get to take out a loan for your house. Then the house will be built one day, then that will open up the opportunity to talk to Tommy about building a shop. Then you need to do some serious grinding to be able to pick up all of the wood.
2. Upgrade your island and invite new residents
As soon as you've got the materials in there, the process will continue and just wait a day, you'll get the shop and probably the museum around the same time. But once you do all of that, you'll get a project with Tom Nook to build a bridge and three homes for new residents to your island and the main job is crafting their furniture, which takes some time. The whole process is to find all of the materials to be able to make their furniture, while in the same process, you can get that furniture for yourself.
3. Raise your star rating of island
When the population goes up, you have to wait a bit of time for them to move in, then resident services will expand, this will trigger project K to get K.K. Slider and put on a concert in the island, the process is that you talked to Tom Nook about the project itself and then you'll need to talk to Isabel about your island evaluation. You'll start by building a campsite, then talk to the campers and invite them to stay on your islands, next, buy land plots to increase population size and you get that information by talking to Tom Nook. The following thing you should do is to get a three-star rating in your island evaluation. This is where things get a little bit more complicated and it's kind of time-consuming.
4. Unlock and use the Island Designer App
The general rule is that you need to pick up all the items and clear all of the weeds of your island plant, add scenic fences and other outdoor furniture and features to your island to make it as cool as possible. Tom Nook, having been fully satisfied by all the hard work, will present the Island Designer App, which will allow you to put paths down and change cliffs and water, with Nook Miles.
No matter what kind of paths you use, just need to open up the app from your Nook phone and that will turn you into construction mode, then you can access the menu to choose what you want to construct using the plus button, this will bring up your first options to begin with all you'll have is path and grass, you just want to choose dirt path and then just press A, your character will start to lay the path. Repeat that process, if you do something wrong, you can either replace it with grass or pave back over it with the dirt path over the top of path, it will erase what you have done. This takes a little bit of time to get used to, but makes it easier by facing forwards to construct your path.
You can then redeem Nook miles for cooler paths, the whole laying process is exactly the same as a series of different paths. Cheap Nook Miles Ticket are on sale at AKRPG.COM. You can even create your own custom paths, if you want to round the corners, just head on up to a corner area and try to lay down another path, that will just scrub out the corner to give you more of a rounded path.