Best Animal Crossing New Horizons Island Design Ideas - Improve Your Island In ACNH
5/27/2020 3:39:12 PM
One of the best things in the new version Animal Crossing New Horizons is that ACNH players can completely shape their island at every point in the game. But customizing a New Horizons island can be frustrating, struggling and time-costing, here we bring some great island design ideas for Animal Crossing New Horizons, helping players build the perfect Animal Crossing New Horizons island.
5 Great Animal Crossing New Horizons Island Design Ideas
Now get inspired by the below 5 best Animal Crossing New Horizons islands!
1. Create A Heart Pond
In order to create a heart-shaped pond, you have to go into your water scaping permit and all you are going to do is make a 5 by 5 body of water. So just think like where you are or you can put ACNH items down whatever helps you out. In order to make this, you need to go up to the top and count of 2. You need to dig and then you're gonna dig again then dig to the left, so you want to get that corner out, you can get the little square out. Next, all you need to do is to round the left and right corners off. Then you've finished. If you want the heart to rotate, this looks really cool. If you want to even make this pond look a little bit better, you can even put down a patch of dirt. First, you can put down like a bigger patch than 5 by 5 and then you can just do the heart on top of it, if you had it all dirt, it would look even better.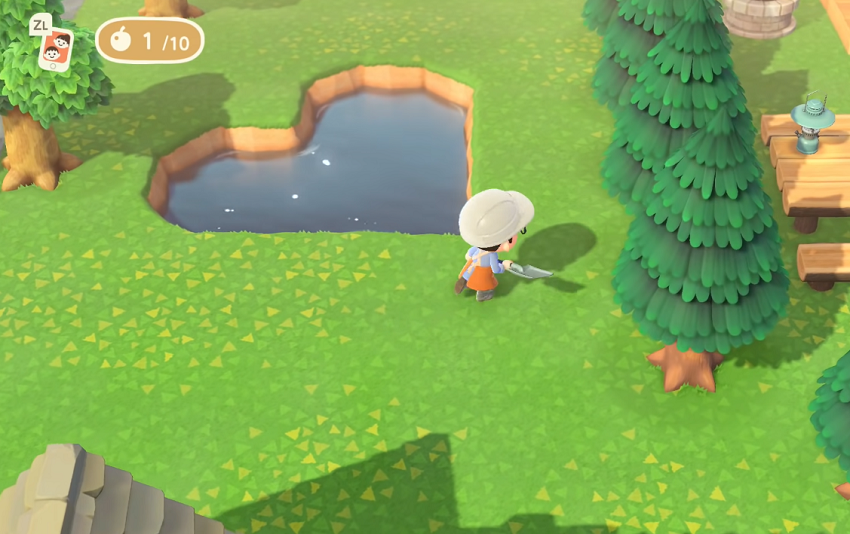 2. Entrance Ideas
Since visitors arrive at players' islands through the airport in Animal Crossing: New Horizons' multiplayer, one way to make an immediate impression is to create a custom "island entrance. Use combination of furniture, flowers, and terraforming to landscape the area immediately above the airport's dock, setting the stone for other players visits.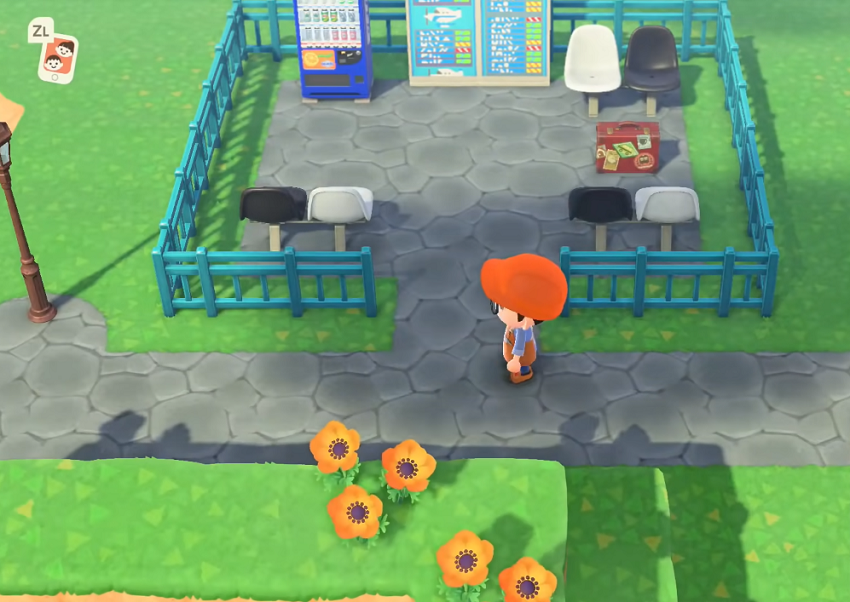 This is becoming a newer design trend, but I figured I would shed light on it. You can have a little bus stop or a seaplane stop if you think about it for the dodo Airlines, I think this is really just a very creative idea. So you can just start with the stone pathing, which is most prevalent in your town. There are some flowers around the iron fence like city urban fence. Places some public benches, you can get them in your nook stop along with the drink machine which you can also get in your Nook Stop. Come with the Rovers briefcase which we got from the event, the May Day event. With the dodo signs, I use two simple panels and two patterns. Another way to use the simple panels which is very great, jetting off of that like, this is very cut if you fill it somewhere in the entrance of your island.
3. Double Waterfall
You can do it one of two ways, you can either do it on the side and then you can also do the waterfall coming towards. Basically, you just have to have two different layers of land, so you want to start this on your first level and then you build up a second level, you build up a third level and then all you do is you build your waterfall with the water scaping tool, you do need a pillar on each side for support. When you arrive to the top and you can't build anymore, because you need one available spot on each side. What you should to is to get back to the water scaping. If you imagine a pathway going up with a double waterfall on each side, that would be really cool. You can put little flowers on the side, you just need to do it on the first level of your island because you need to build up two more, you can't build past 3 levels, so it's super simple, you just dig your waterfall and you can change the dimensions and everything, it will look a bit more grand and really stand out.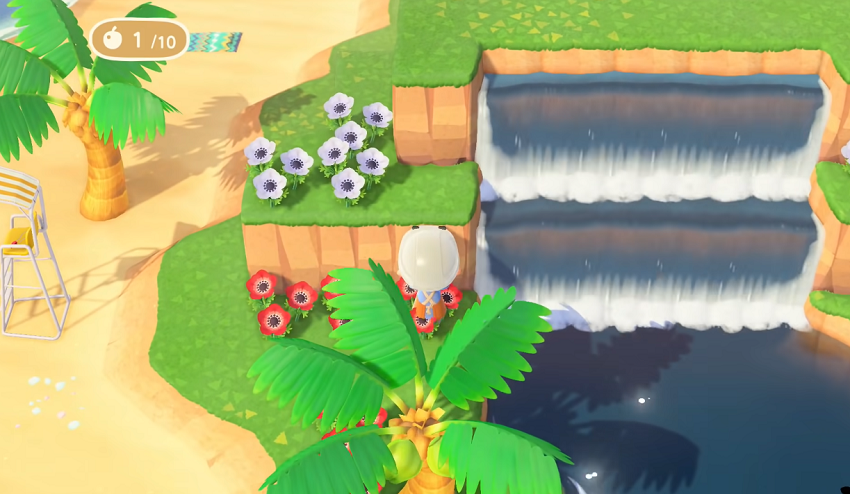 4. Build Around Existing Structures
Everyone in New Horizons unlocks the same museum, but players can make it their own if they get creative with its surroundings. Some people use terraforming and furniture to make a plaza around the museum. You can do the same sort of thing with other buildings, such as Nook's Cranny or the Able Sisters' shop. This can also apply to elements of players' islands other than buildings. A Reddit user created a neat little excavation site around some stones, and build a patio around a pool rather than simply placing the ACNH furniture item by itself.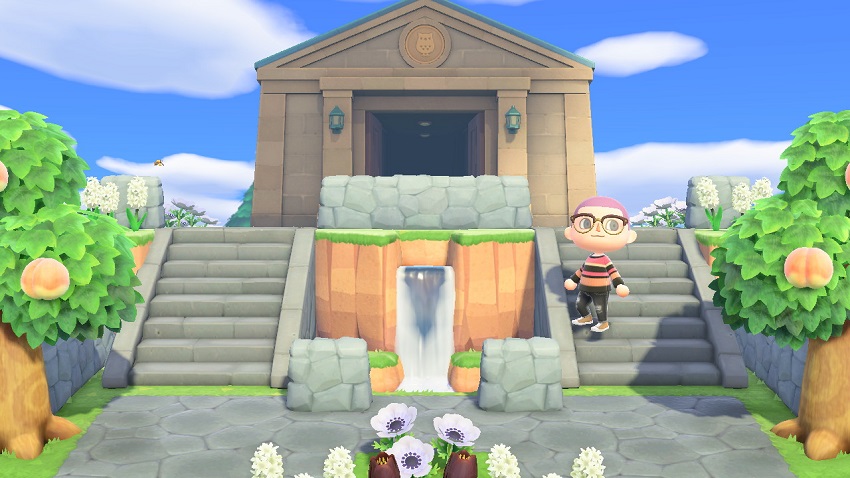 5. Unique Room
Finding the right furniture to accent your home can be a frustrating experience. However, this designer shows that you don't need fancy items to put together a beautiful room. Using simple tables, a few lamps, and lots of picture frames, you can easily replicate this relaxing aesthetic.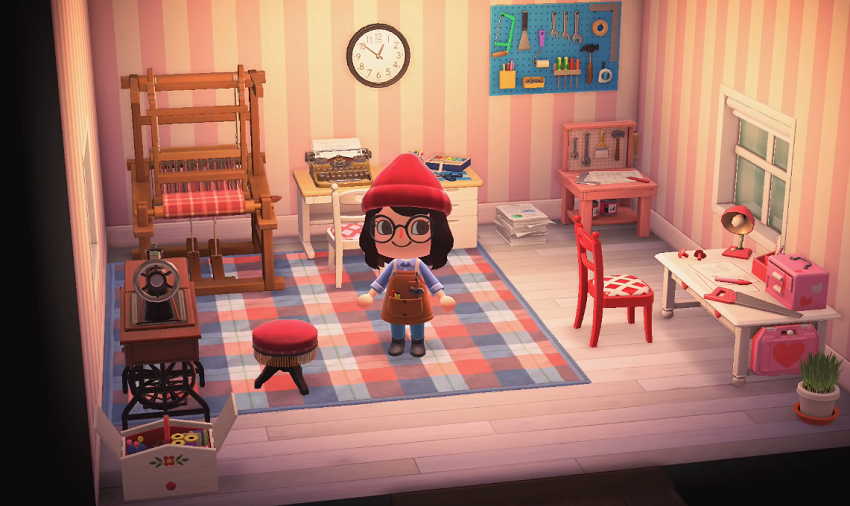 The key to this room is just kind of the underlying theme of pink, you can see on the wall that wallpaper has some red in it, she kind of puts in pink everywhere with the chairs and stuff. And she's kind of accented that very well with the plant in the room. Having some plants all throughout the house, pros of green can definitely help out your house.
Those are some tips and tricks and design inspirations for you. There are limitless possibilities for unique islands within Animal Crossing. These tips should help players get some needed inspirations for what they can create. Now, get start improving your island with these amazing ACNH island design ideas!
Check this video to find out more details on how to build & design perfect island in Animal Crossing New Horizons.