Animal Crossing New Horizons Best Gift for Villagers - ACNH Villager Gift Finder & Generator
8/27/2020 12:03:56 PM
Sending gifts is an effective way to increase or maintain your friendship with some villagers in Animal Crossing New Horizons, to keep your favorite character on your island, you should get to know what is the best present for him or her. Here we introduce the ACNH villager gift finder and tips for picking the best gift for villagers.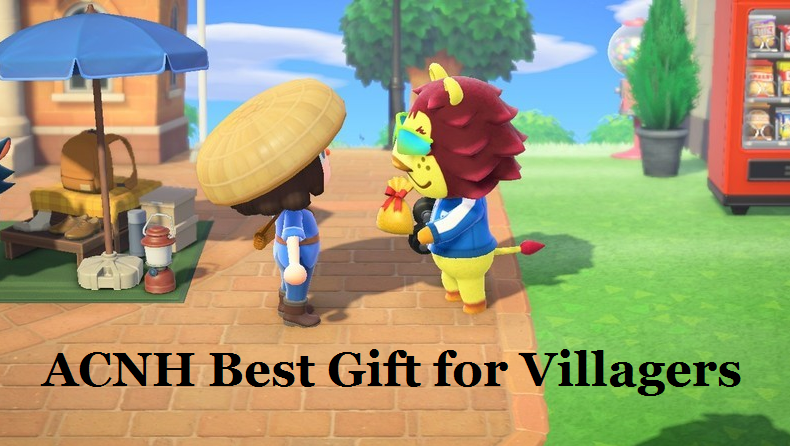 ACNH Best Gift for Villagers - ACNH Best Villagers Presents
The best gift for villagers in ACNH is the wrapped furniture items, which can maximize the friendship level. The type of furniture is not very important, but the packaging is necessary. Each furniture gift can make you gain 3 points. You can earn an additional point if you wrapped the gift. If you don't have extra furniture, sending clothing is a common choice by most players.
The clothing gift is different from furniture, if you send clothing of preferred style, you can earn 2 points, but if the clothing is non-preferred by villagers, you can only get 1 point. How to pick the best clothing gift, the following tool you maybe know.

Other good gifts for villagers are bugs, flowers, tools or music, the umbrella is a great present for most villagers, you can receive two points from it, but frogs like being wet so you can get only one point if you sent an umbrella to him.

How to Choose the Best Villager Gifts - ACNH Villager Gift Finder
How to pick the best gift for each villager? Every character in Animal Crossing New Horizons has different preferences, you should send the presents based on their likes and dislikes, for example, Admiral likes black and blue and is fond of cool style clothing, so a blue Viking top and a dark blue Casual kimono are good options for him. Thanks to NookPlaza for providing a free Villager Gift Finder available in various languages, which allows all ACNH fans to use the tool to generate the best gift for a specific villager.
The Villager Gift Generator is targeted to the best ACNH clothing items as gifts for villagers, including tops, dress-ups, headwears and accessories that villagers can put on. Any items in these categories that the villager can't equip are not included, even if it matches favorite color or style of villagers. Due to the umbrella is irrespective of color and style, it is also be filtered out.

The favorite color is easy to understand, when it comes to the clothing style, here some tips you should know. The styles featured in the game including colorful, elegant, gorgeous, cool, simple, cute, and active. If your villager likes elegant style, you can pick some fancy-looking clothes, such as fancy glasses, hats and more. Villagers who like exercise match active style, you can choose sporty shades, baseball caps, etc. If you can't ensure which item matches the style or don't want to spend much time on picking one item from numerous supplies, use the gift generator for ACNH villagers and take a look at the recommended clothing directly.

How to use the villager gift finder? This tool is very easy and convenient to use. After heading to the tool page on NookPlaza, select the language you want to use at the left lower corner. Just enter a villager name and choose Match both color and style. Then the recommended clothing items will be displayed based on the color and style. You can also turn on the switch of "Show several clothing suggestions", a wide selection of hats, clothes and dresses will be available. Every time you open or close the two options, the four Animal Crossing items shown are different.