How To Design Horned Hat In Animal Crossing New Horizons - Pattern & QR Code Guide ACNH
8/14/2020 9:29:04 AM
Are you a fan of horned hats and what is your favorite pattern or clothes design, how do you know to design horned hat in ACNH? In this guide, we are going over everything you need to know about the classic ACNH horned hats, how you can get some iconic designs from the original version in New Horizons as well as making your own, using QR codes and custom pro-designs. Hope this helps some of you out and answers some of your questions.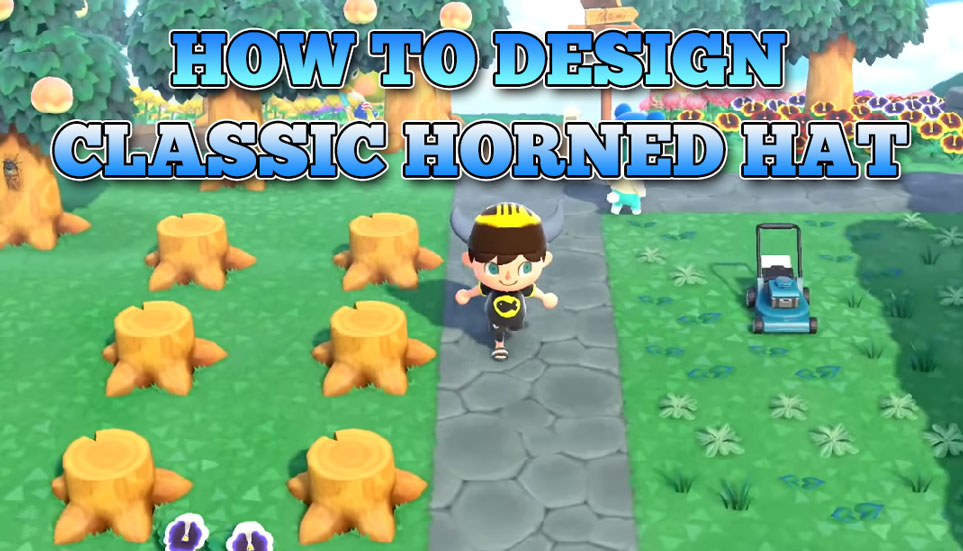 Animal Crossing New Horizons Horned Hat Designing Tutorial
We go over the history of these iconic hats before digging into everything you need to know about how to get them in Animal Crossing New Horizons. These awesome and very nostalgic items are a huge throw-back to fans of the original games, and are often overlooked by many players, so this complete tutorial will show you they do in-fact exist and are very much a thing in New Horizons. We go over every step you need to know to make or design your own, or use textures from the original. We can still get them using New Leaf QR Codes.
Read more: Animal Crossing New Horizons Crossover Villagers Returning
Horned Hats
Horned hats, as they're typically referred to as are a style of hats worn by some of the players in the original Animal Crossing games, the design of the hats always match the shirt design worn by the player. So for example, if you wear a fishbone shirt, your hat would also feature that design. However the hat style would always remain the same featuring horns at least for the male characters, female characters wear more cone-like triangle hats with hair coming out from either side. Now sadly, thanks to all the upgrades and additional customization options added with every new iteration of Animal Crossing like new hats and new hairstyles and colors, these horned hats disappeared and were no longer the default headgear. There is some good news though, these horned hats never truly disappeared completely and are still available in New Horizons now. Unfortunately, these horned hats cannot be obtained natively or designed within New Horizons. But they are definitely not hacked items and are legitimately available.
QR Codes
Despite not being able to make them using a custom pro design pattern in the game, they can be obtained using old Animal Crossing New Leaf QR codes. In the New Leaf days, when you made a pattern you could save your design to specifically be worn as a horned hat and it's those QR codes that can be brought back into New Horizons. There's no need to boot up New Leaf in order to make one of these. Thanks to a fan made pattern designing website - acpatterns.com, you can use any horned hat QR code you already have, and here are 5 popular QR Codes shared by Mayor Mori.
1. Fish Horned Hat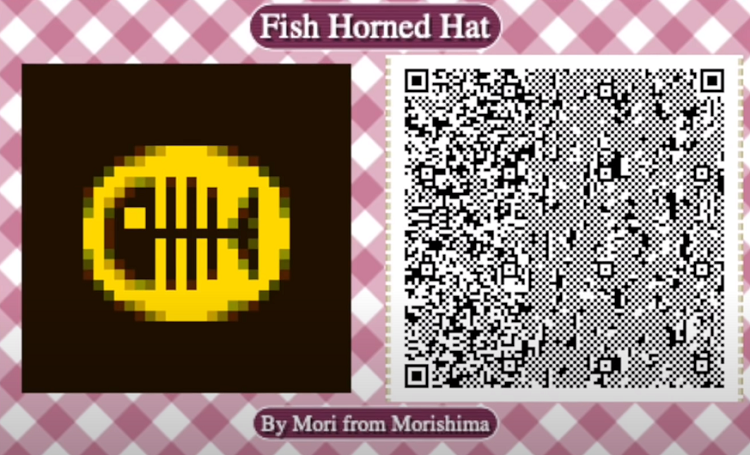 2. Gracie Horned Hat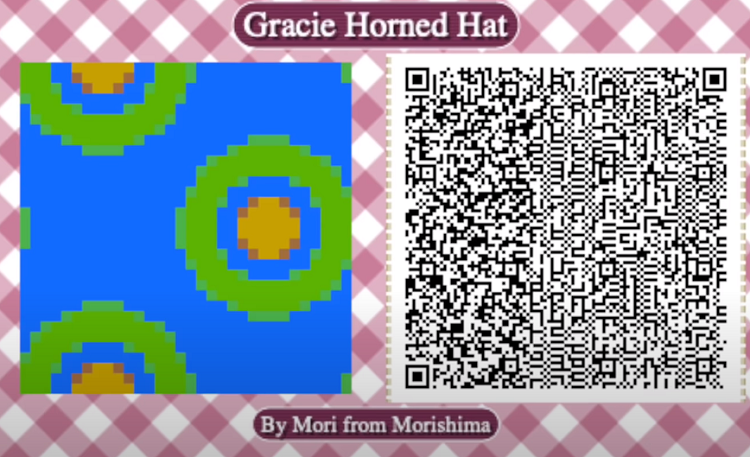 3. Mario Horned Hat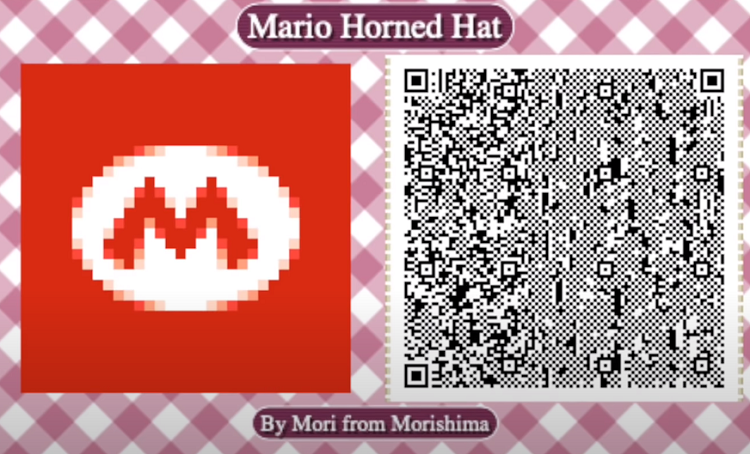 4. Blue Horned Hat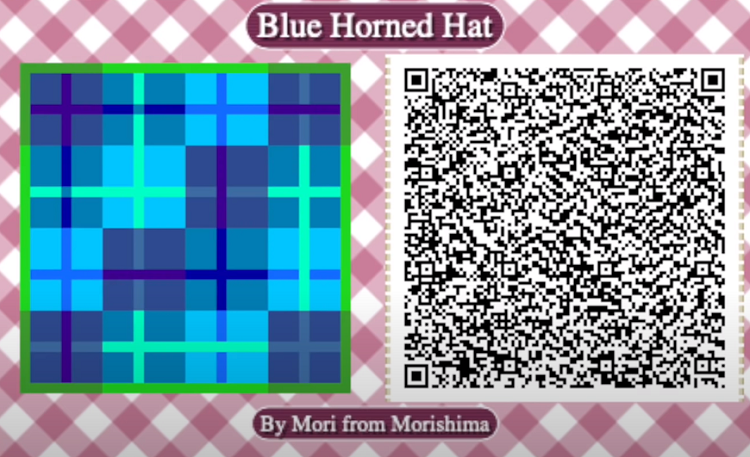 5. Work Horned Hat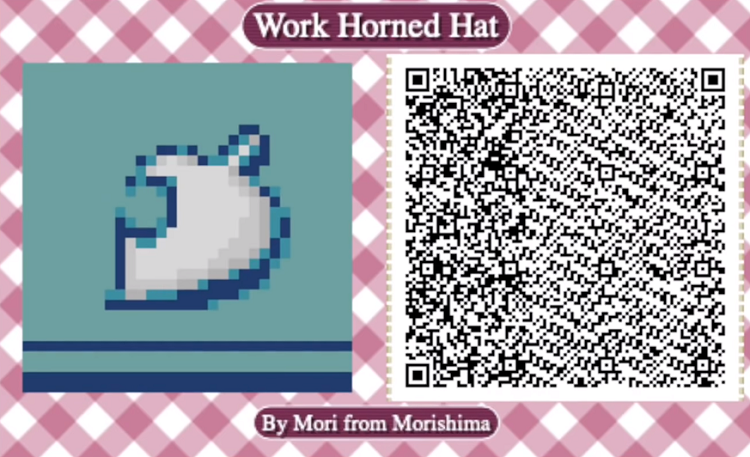 How To Create & Get Horned Hat Into Animal Crossing New Horizons
1. The simplest way to start is by visiting the acpatterns website and uploading or designing your own there to create your own. You can simply draw out your design or upload an old texture which can be found on google or one you made earlier.

2. Once you've completed drawing, you can save the information then generate a QR code and save it for later.

3. Next, scan the QR code into New Horizons as you know the Nintendo switch doesn't have a camera, so to do this you need to use the Nintendo switch online app that's available on most smartphones. Once you've linked your Nintendo account in the app, all you need to do is select the designs app and press either scan a QR code, using your camera or scan from a saved image.

4. The final step is to head back to New Horizons and open up the custom designs app on the Nook Phone and in the pro design section, press the plus button on the joy con or pro controller to download a design. This will then search your Nintendo switch online account for the QR code that was just scanned.

5. Then all you need to do is wear it.
That's everything you need to know about the horned hats, how to create them and how to get horned hats into Animal Crossing New Horizons. Given New Horizons was made to work with all available New Leaf QR codes, you can upload or scan any designs you want. It's pretty awesome and a huge throwback for the horned hats and fans of the original games. If you are looking for buying popular hats or clothing, AKRPG provides the cheapest ACNH clothing items.