Best Animal Crossing New Horizons YouTubers - 9 Popular ACNH Youtube Channels
8/21/2020 6:29:35 PM
If you are experiencing some difficulties in Animal Crossing New Horizons or want to make rapid progress on specific tasks, you can search for if there are guiding videos for your needs. From tutorials to gameplay sharing, a vast of videos about the game can be found on ACNH Youtube Channel. Here we collected 9 best ACNH YouTubers, with these channels, you can get numerous guides, tips, updates and contents.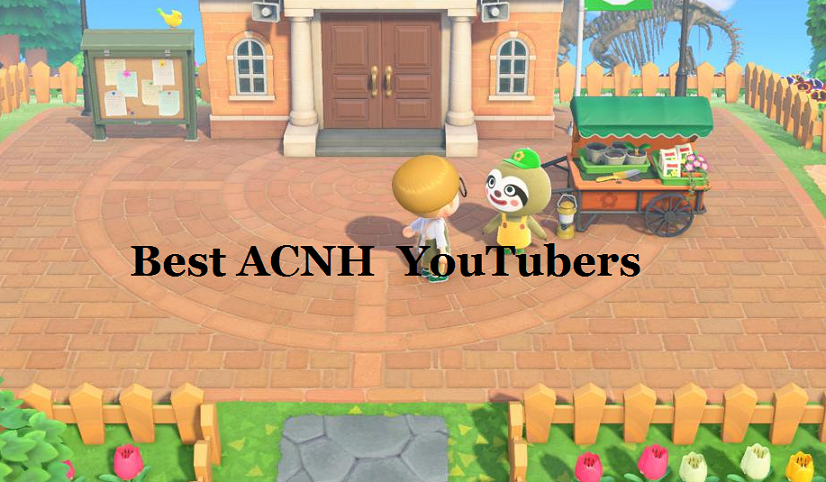 Best Animal Crossing New Horizons YouTubers - Popular ACNH Youtube Channels
1. TagBackTV (801K Subscribers)
Registered in 2016, this channel mainly focus on the live stream of Animal Crossing New Horizons and other games, the time of one video is usually more than an hour, you can follow the YouTuber to enjoy the tour in the game and spend a period of leisure time when you involved in annoyance and worries of the real world. There are also shorter videos for introducing ACNH new features, new Animal Crossing items, villager hunting and more contents.
2. ZackScottGames (4.41M Subscribers)
ZackScottGames is registered in 2010, has been publishing game videos for 10 years. Similarly, the videos of this channel also covering a wide range of games, including Animal Crossing New Horizons. The updating frequency is very high, nearly new videos every day, but there are fewer videos about ACNH recently. You can check the ACNH Fireworks Show, funny moments and more gameplay contents.
3. Austin John Plays (1.58M Subscribers)
This channel is registered in 2007, which is much earlier than others. Even though most of these ACNH YouTubers make videos for multiple games, you can still find lots of useful guides, tips and tricks from here. For example, Austin John Plays has posted the guide for how to get blue roses in ACNH, full flower breeding guide, flea market build, town layout and more.
4. BeardBear (352K Subscribers)
Registered in 2015, you may find the latest videos on this channel are almost all related to Super Mario Maker 2, but if you are an ACNH beginner, it's very suitable for you. Because there are Animal Crossing New Horizons tips and guides for building a house on cliff, all Tom Nook reactions, how to catch all sharks & various fish, how to unlock all nook miles, complete critterpedia, house upgrade, how to plant money tree, etc.
5. GameXplain (1.25M Subscribers)
This channel is registered in 2009, covering a variety of Nintendo games and updates, Animal Crossing New Horizons tutorial is not the point, but any updates discussion, like the latest summer update wave 2 dream island, fireworks, and more.
6. iHasCupquake (6.77M Subscribers)
The ACNH channel also registered in 2010, it looks a bit different. You can find lots of Animal Crossing designs (DISNEY inspired island and Mermaid castle, etc.), villager hunting and island tour videos (Zoo themed 5-star island, Cottagecore 5-star island, etc.). Besides the ACNH island design, there are also outfit custom designs like swimming suits.
7. Crossing Channel (140K Subscribers)
It's very likely that you've seen the video on this channel, which is registered in 2013. The difference between this channel from the above ones is that it is full of ACNH videos and posted very often. Most of the videos don't take much time to watch, you can get Animal Crossing New Horizons best dream island, best custom designs, villager photos tricks, removed features discussion, as well as more and more helpful tips.
8. Mayor Mori (133K Subscribers)
A beloved ACNH Youtuber by many fans of Animal Crossing series, not only New Horizons. The registration time is 2015. If you are interested in ACNH update predictions, rumour, secret details, changes, and events, this is a good option. Guides and tools are also available.
9. mischa crossing (53K Subscribers)
This channel is registered in 2012, primarily posting various styles of island tour and gameplay videos of Animal Crossing New Horizons, the style of the Youtuber is also popular.