Best ACNH Horror Island Designs - Top 10 Dark Scary Theme Island Design Ideas & Address Codes
8/21/2020 4:20:13 PM
If you are considering building an interesting horror town, haunted house, or cannibal island in Animal Crossing New Horizons, these great ACNH dark theme island design ideas and tips can definitely bring you inspiration.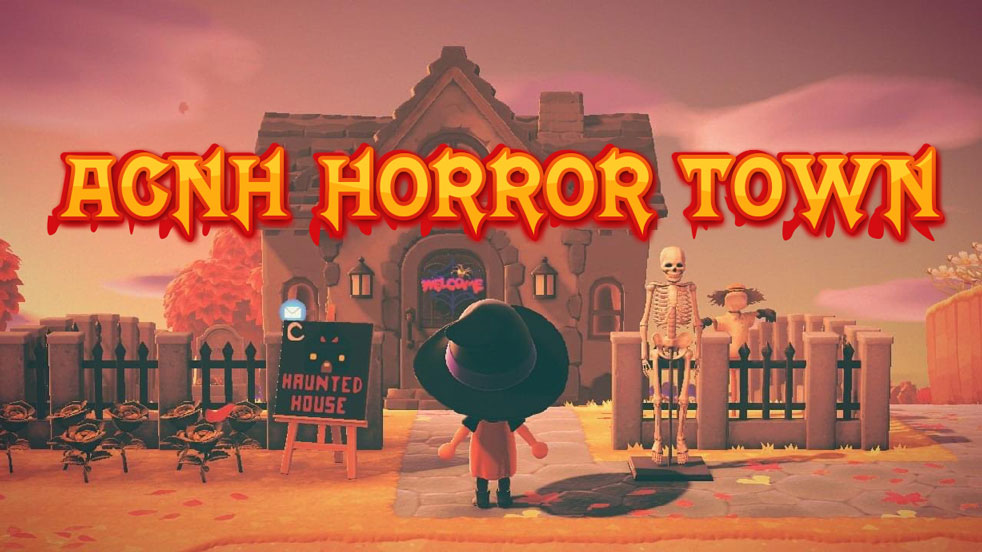 Best Animal Crossing New Horizons Horror Island Design Ideas
The freewheeling and seemingly endless island customization makes Animal Crossing New Horizons has attracted countless players of different ages around the world. Although the dimension of the ACNH island layout cannot be expanded, the unconstrained design inspiration of the players is endless, which allows every player to create their dreamy town in the game. Zen, nature, mystery, modern, romantic, tropical, no matter which style you prefer, all can be presented on the island of Animal Crossing as your wish. Recently, a new Gothic dark style is also loved by many players. Although these scary design ideas come from various horror movies, they are particularly interesting to be created in the game.
Related Read:
ACNH Halloween Island Design Ideas & Spooky Island Dream Codes 2021
ACNH November Update 2021 - New Events, Items, DIYs, Critters in Animal Crossing New Horizons
Animal Crossing Spooky & Creepy Town Design Tips
How to create a terror island in Animal Crossing? There is no doubt that this dark style requires a combination of special ACNH items to form a creepy atmosphere. If you are planning to transform your island into this style, here are some tips to help you.
1. Use furniture, walls, and floors in dark colors - Black, brown, and gray furniture will undoubtedly make the environment more depressing and heavy, making it easier to create a horrible atmosphere.

2. Custom scary patterns - customize patterns with scary colors (such as bloodstains, torso, ghosts, shabby, etc.). For example, blood stains and even blood footprints on the path, hideous portraits on the wall, blood-stained clothes, and moss-covered walls and paths, etc.

3. Apply a variety of skeletons and specimen ACNH theme items - Skeletons, human bodies, specimens, and other items used in the laboratory-style design are placed in the dark style design and can be perfectly integrated.

4. Dark-style buildings and rooms - Gothic buildings, weird cemeteries, bloody cannibal kitchens, scary haunted houses, depressed dungeons or mourning halls, and divination rooms with oriental traditional customs, you can try any of the Design or mix all elements.
Top 10 Amazing ACNH Horror Island Design Ideas
If you are still have not gotten a good idea to start building your dark theme island, then follow us to take a look at the following creepy theme designs.
Note:
All these designs would not suitable for young people to view, so make sure to keep them away.
All these designs collected from AbdallahSmash026's Youtube, Twitter & other social platforms. Any infringement, please contact to delete.
Top 1 - ACNH Cannibal Island Room Design
The inspiration for this design definitely comes from the corpse site of the murderous mad in horror movies, with torso, blender, blood-stained knife, and even a bride's head placed on the steel plate floor. After viewing this design, a horror story about murder may come to mind without realizing it.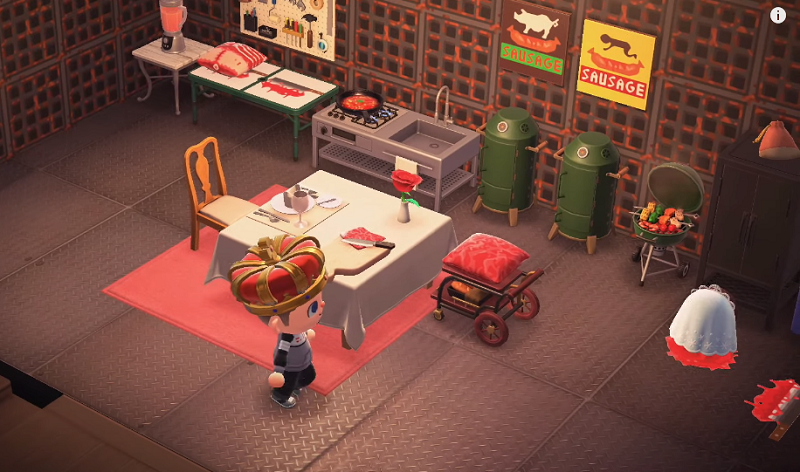 Top 2 - ACNH Cannibal Island - Smoker Room Design
Yes, it is a great idea to dray and make some meats with smokers, and this is a way to get rid of the body. To add more scare theme, there are another rib torso, completely skinned body and meat grinder are set in the room. That's really crazy.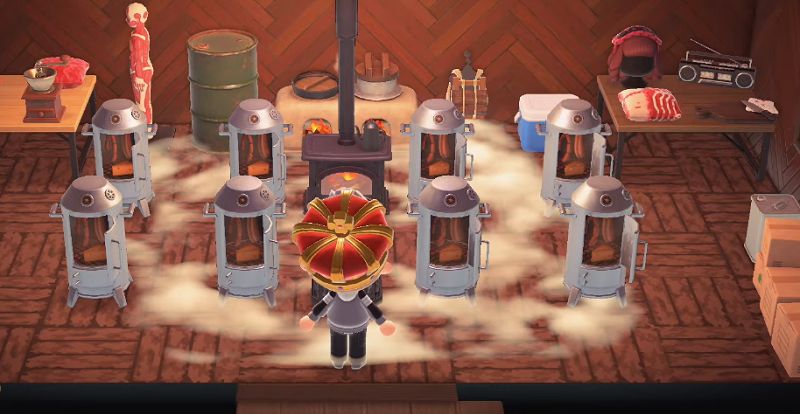 Top 3 - ACNH Indoor Graveyard Design
The cemetery is always an indispensable element in the dark style, but the ordinary outdoor cemetery will never bring you fear like this indoor cemetery. Human skeletons, skulls, and mossy walls are reminiscent of the cursed family cemetery of a tribe in Game of Thrones.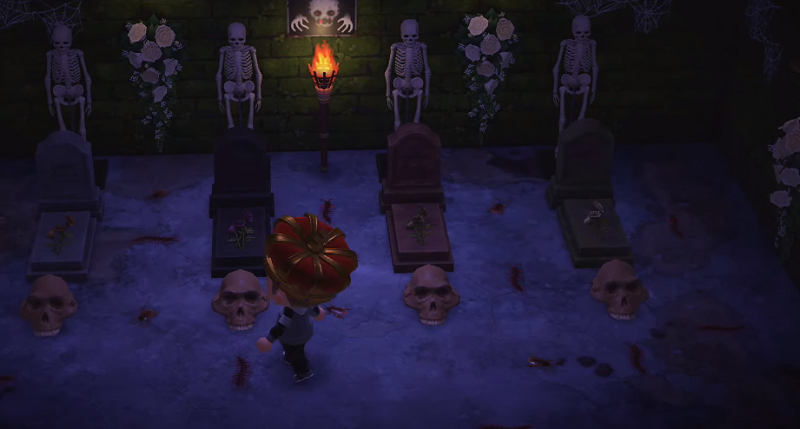 Top 4 - ACNH Scary Monument Garden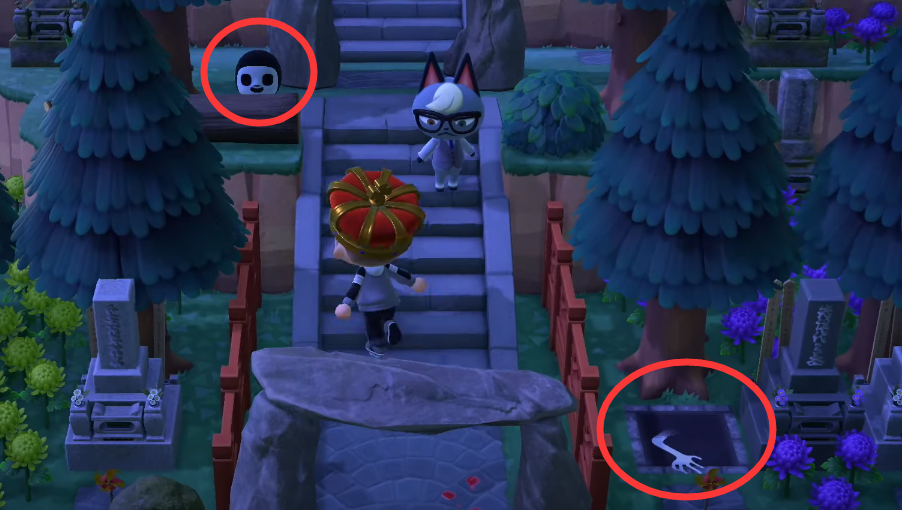 Top 5 - Haunted House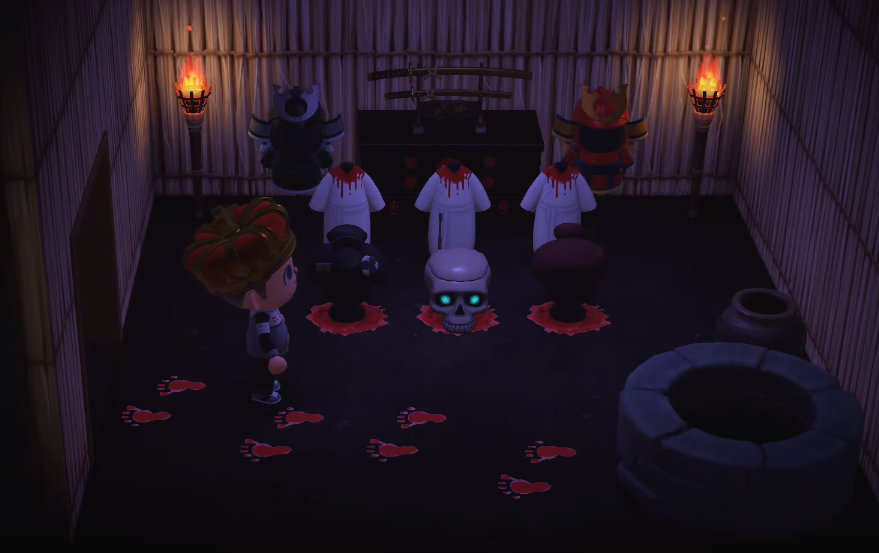 Top 6 - Wizard's Talisman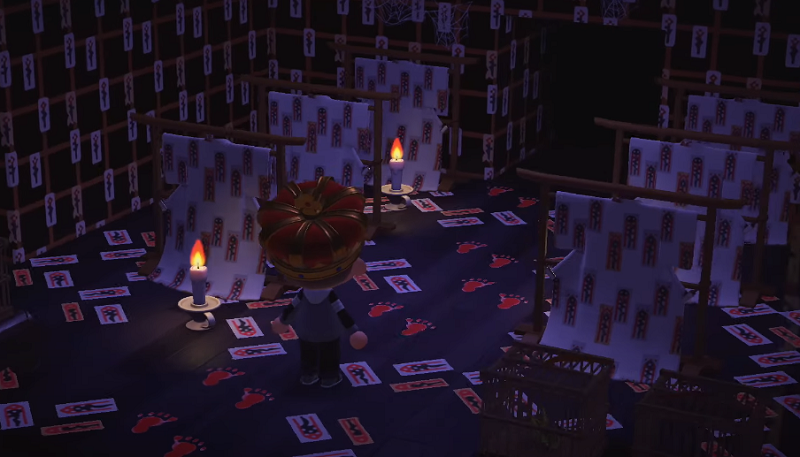 Top 7 - Horror Study Room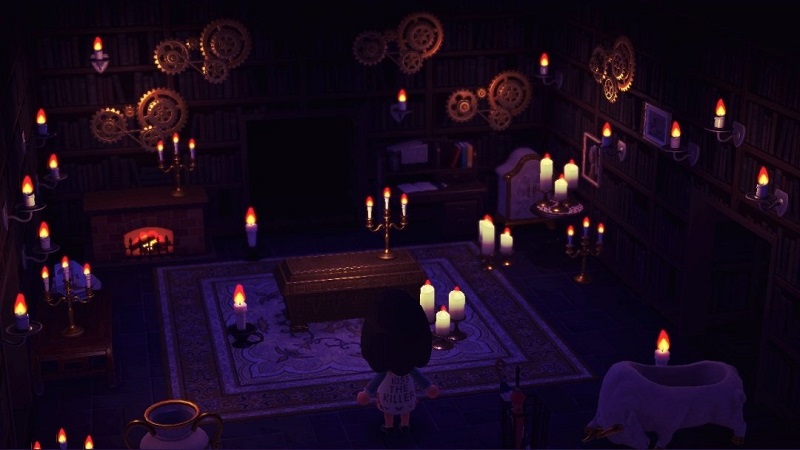 Top 8 - Japanese Mourning Hall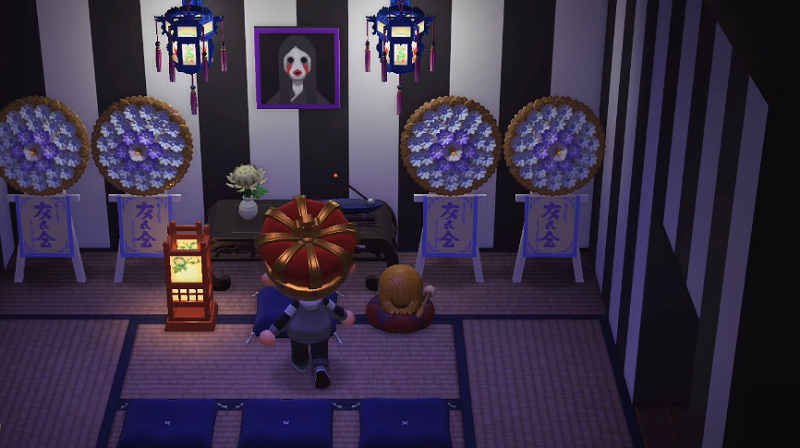 Top 9 - Outdoor Cemetery (Graveyard)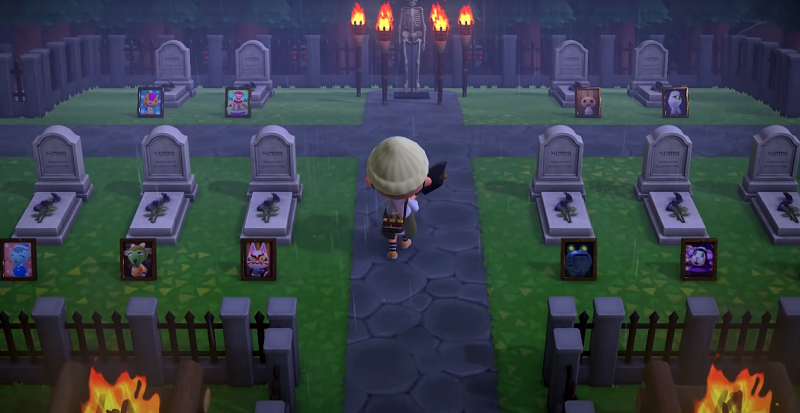 Top 10 - Blood-stained Entryway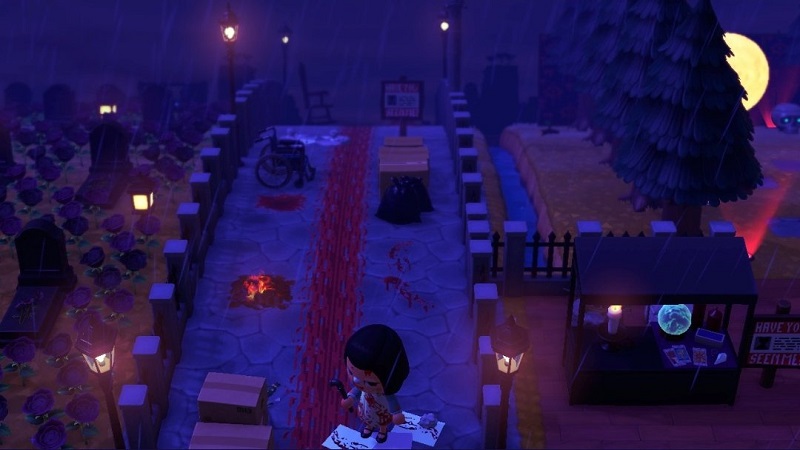 ACNH Horror Island Dream Address Codes (Creepy & Spooky Halloween Island Dream Address)
Here we also collected some impressive scary horror towns dream address codes for you to visit:
DA-6063-5929-5718 (coffee__animalcrossing)

DA-1182-7179-4326 (Aika Village)

DA-4482-9015-3082 (Ghibli 6th Station)

DA-3489-3990-5301 (Silent Hill)

DA-9184-7436-2844 (Underworld)

DA-4088-8875-3480 (Hitokui Village)

DA-1182-7179-4326 (Aika Village)

DA-9711-8892-9891 (Volturi)

DA-7523-0726-7814 (Eerie Isle)

DA-4454-7170-4108 (Ballonlea Island)

DA-1182-7179-4326 (Aika Island)

DA-2306-6859-1542 (Goo Lagoon)

DA-9342-4522-3579 (Danny's)


DA-8637-1489-2083

DA-0928-1289-4528