ACNH Festive Design Ideas & Codes - Best Festive Clothing & Path, House Designs In Animal Crossing New Horizons
12/16/2020 2:16:30 PM
The final events of the year in Animal Crossing New Horizons - Festive Season has already made its way to the game. And now is the best time to start transforming your island into a festive wonderland with fun designs and decorations! If there is still no good Festive design ideas for your island and house in Animal Crossing, follow us to find out! We cover the best festive clothing designs, best festive path designs, festive room designs, and more popular Christmas design codes & ideas in Animal Crossing.
ACNH Festive Custom Design Codes - Best Festive Clothing, Path, House Designs In Animal Crossing
During the Festive season from December 15th to January 6th, it's fun to put together a series of Christmas & winter designs to help liven up your festive atmosphere in your ACNH island. Such decorations include different colored Christmas Ornaments & Festive items including big festive tree, festive rug, festive top set, illuminated snowflakes, ornament mobile, ornament wreath and more. Since there are so many ACNH festive items & designs to be collected without ACNH Bells, creative players have already started decorating their islands with these festive-themed designs to welcome this new event. They've made adorable Christmas sweaters, dresses, paths and other designs. Below we have collected all the popular and best ACNH festive design codes & Christmas ideas from social platforms for you, using them you can easily get the desired effect on decorating your island during ACNH Festive season!
ACNH Festive Design Codes - Best Custom ACNH Festive Clothes, Dress & Outfit Designs
ACNH Festive Dress Design Code - MA-6074-7047-7883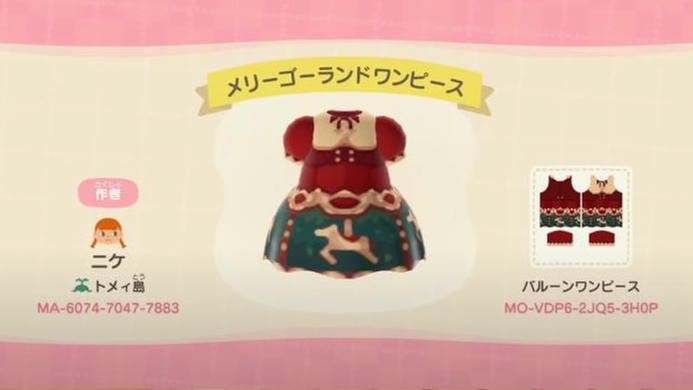 ACNH Wintery Outfit Design Code - MA-8266-1063-1911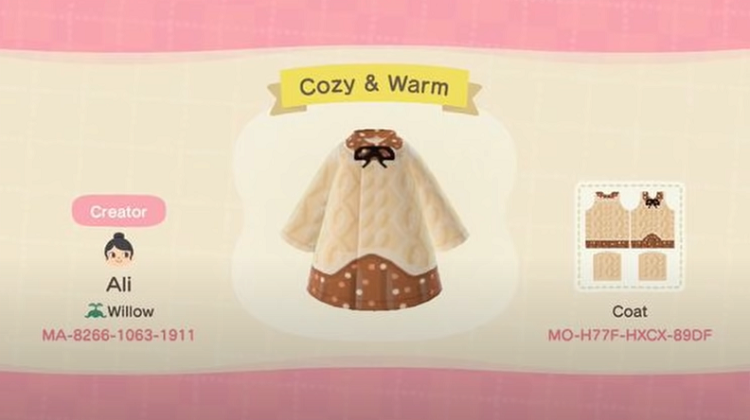 ACNH Festive Sweater Design Code - MA-2676-3236-1323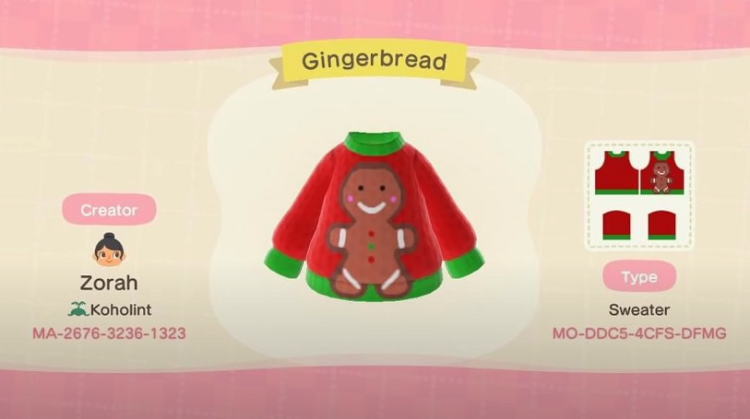 ACNH Festive Penguin Sweater Design Code - MA-9926-1580-5358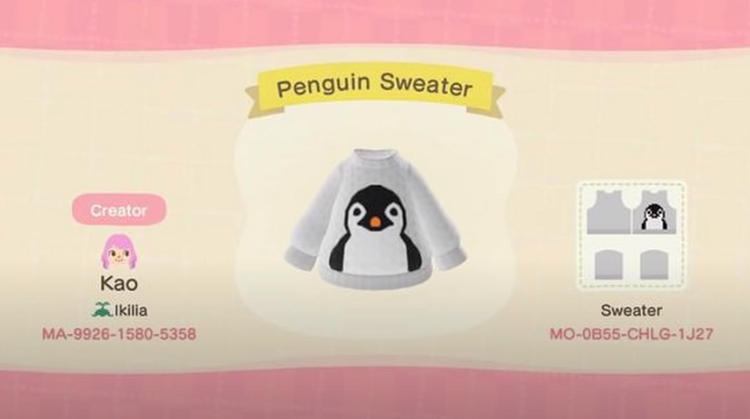 ACNH Festive Coat Design Code - MA-5317-6950-8527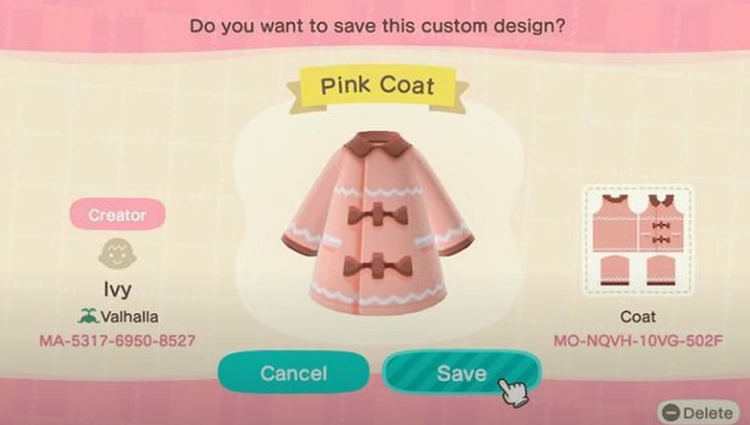 ACNH Santa Claus Dress Design Code - MA-2902-6912-6009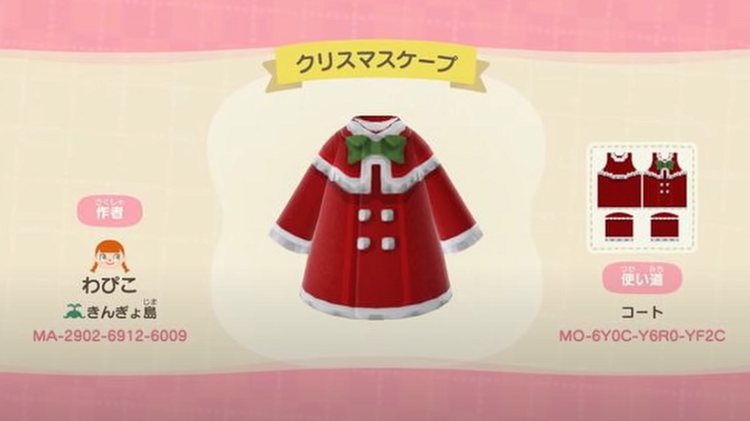 ACNH Christmas Sweater Design Code - MA-6754-1123-3466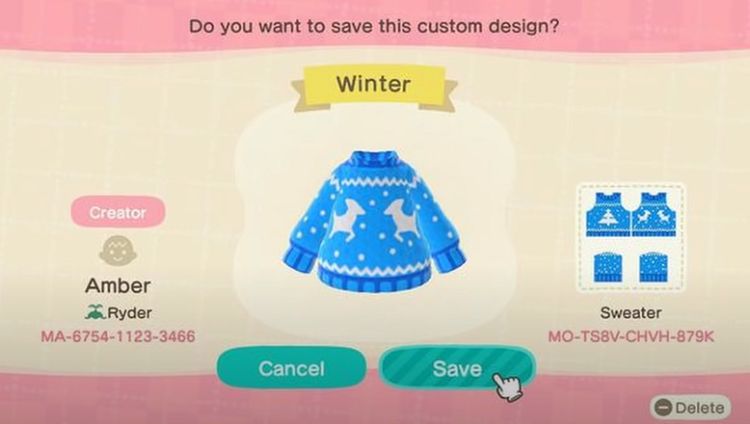 Eastern European Inspired Dresses For Festive - MA-4603-0625-2471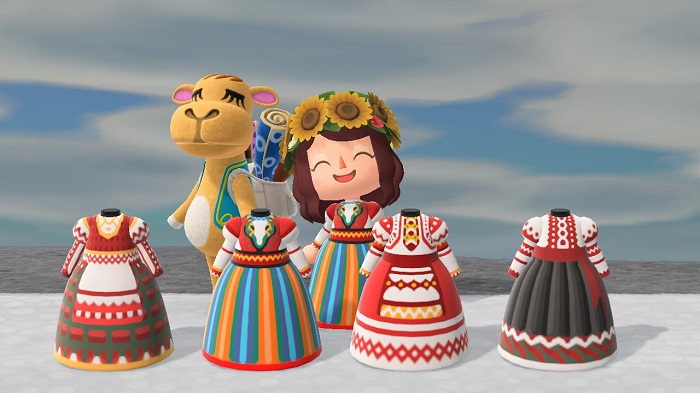 ACNH Lovebirds Sweater Design Code - MA-5732-9045-6542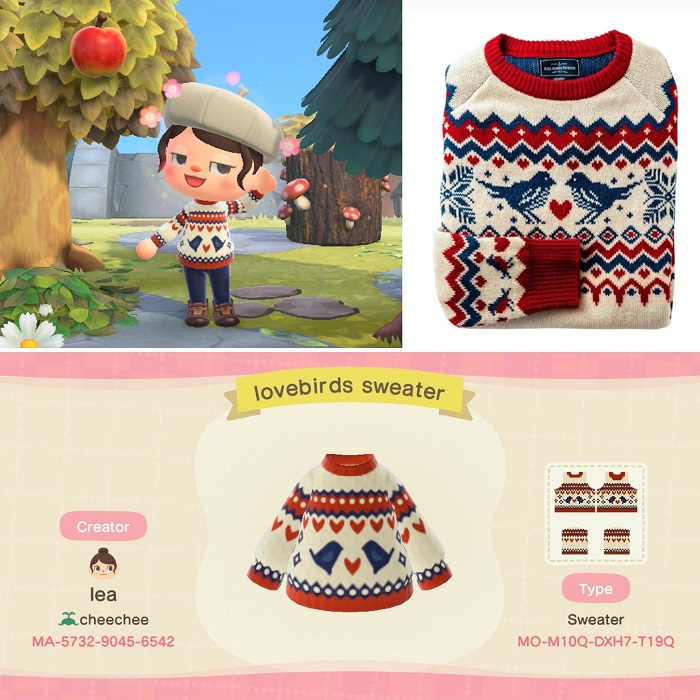 ACNH Christmas Sweater Design Code - MA-4349-5071-1124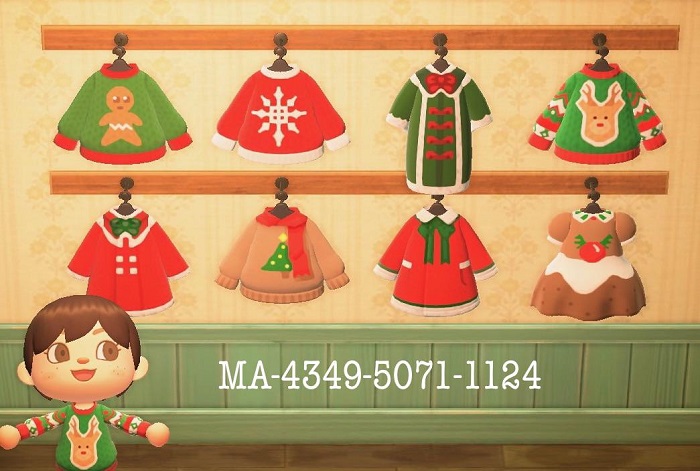 ACNH Festive Rainbow Sweater Design Code - MA-3429-7017-8668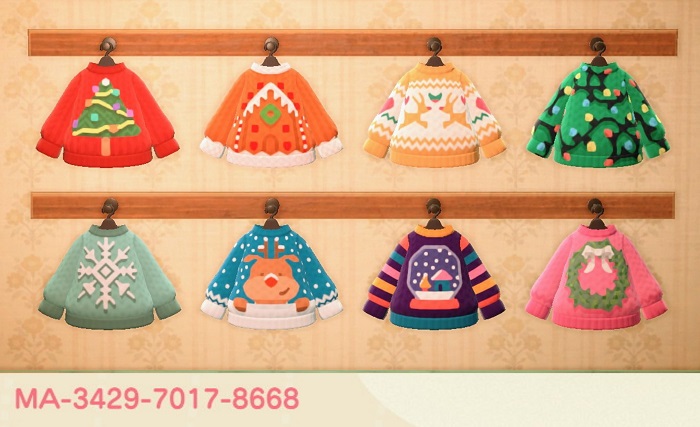 ACNH Holiday Dress Design Code - MA-7441-3455-9766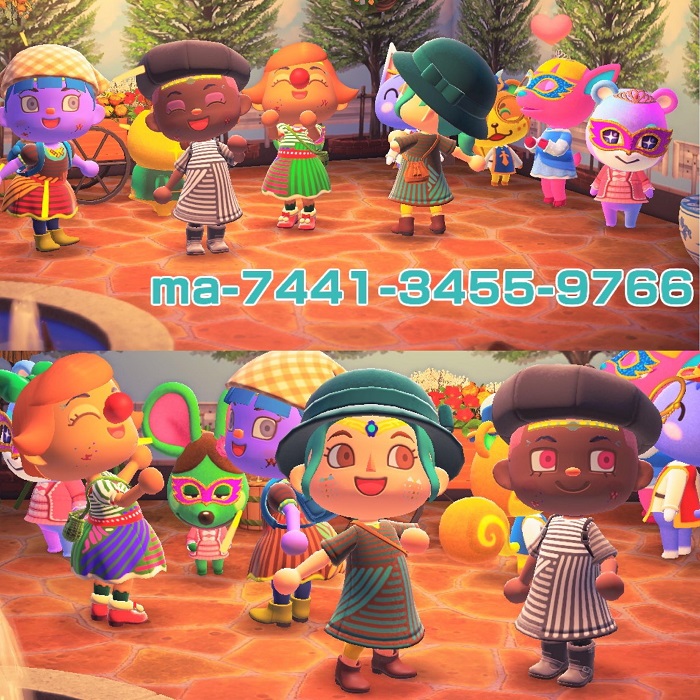 Read More: When And How To See The Winter Aurora Borealis & Northern Lights
ACNH Festive Design Codes - Best Custom ACNH Festive Path Designs
If you are going to be decorating your entire island for the Festive season, you probably want some festive & Christmas pathways to go along with your island. The design often combines the weather, using snow, ice, frozen and frosting elements, along with white, red and blue colors, as well as regular and irregular shapes.
ACNH Festive Path Design Code 1 - MA-3916-5651-0119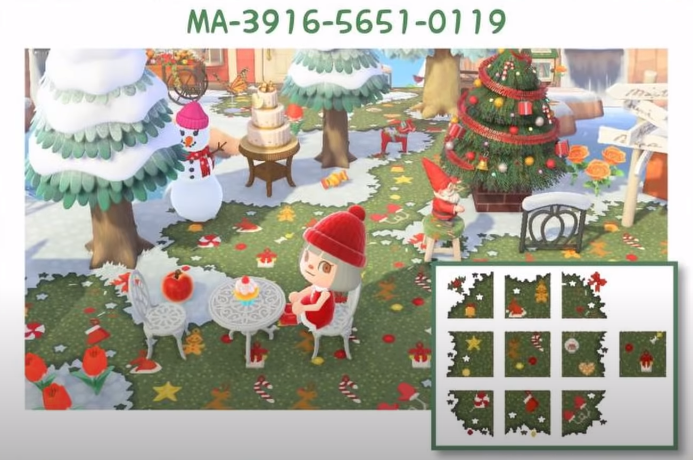 ACNH Festive Path Design Code 2 - MA-7776-2285-8032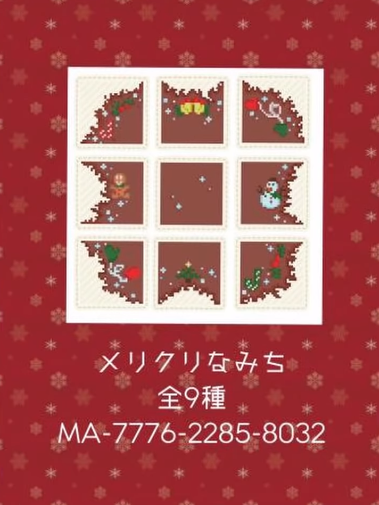 ACNH Festive Path Design Code 3 - MA-5483-3394-3091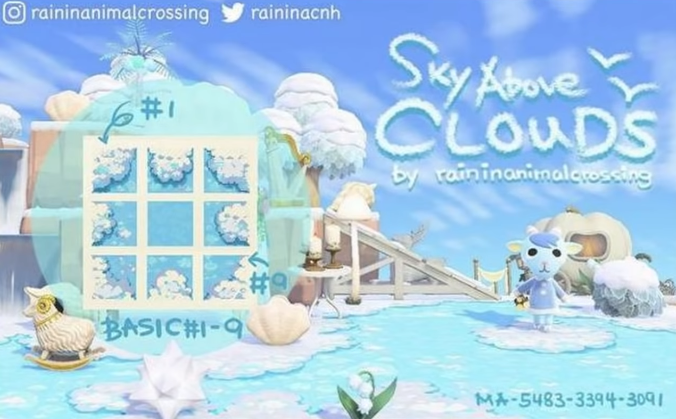 ACNH Christmas Path Design Code 4 - MA-8900-9296-6894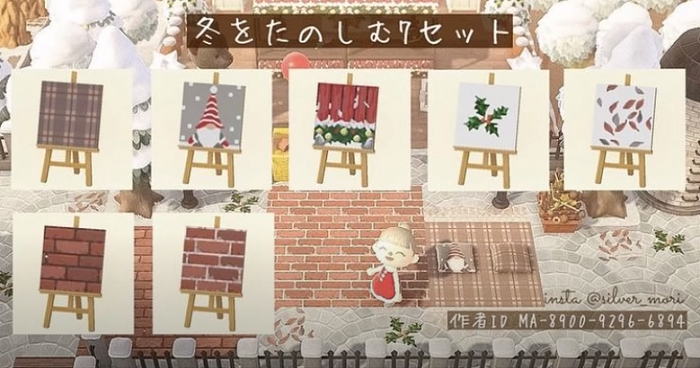 ACNH Christmas Lights Circle Pathway Design Code - MA-2274-3145-8908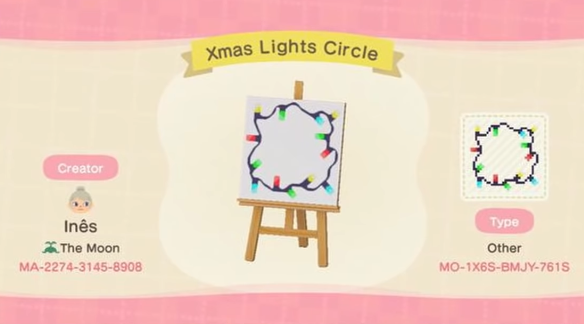 ACNH Ice Brick Path Design Code - MA-7832-4828-6533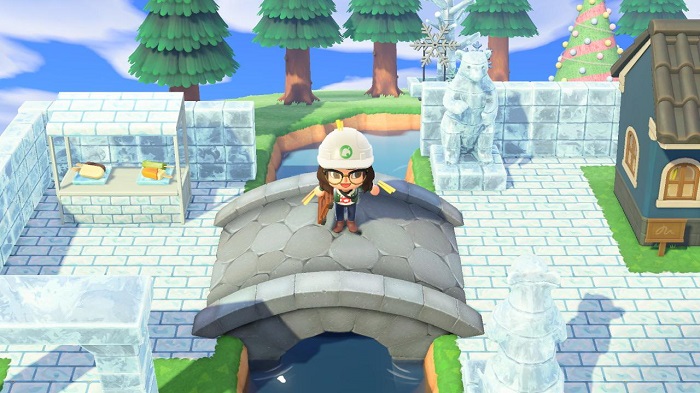 More Design Ideas For Festive In Animal Crossing New Horizons
ACNH Ice Skating Rink Design For Festive - MA-1381-4964-7836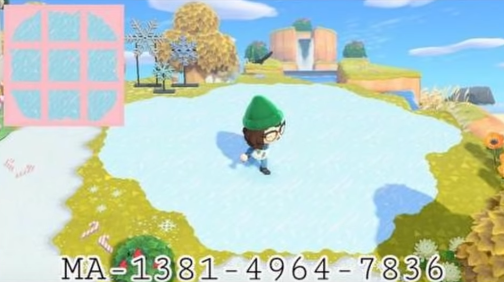 ACNH Snowflakes Pattern Design Code - MA-9372-5602-5964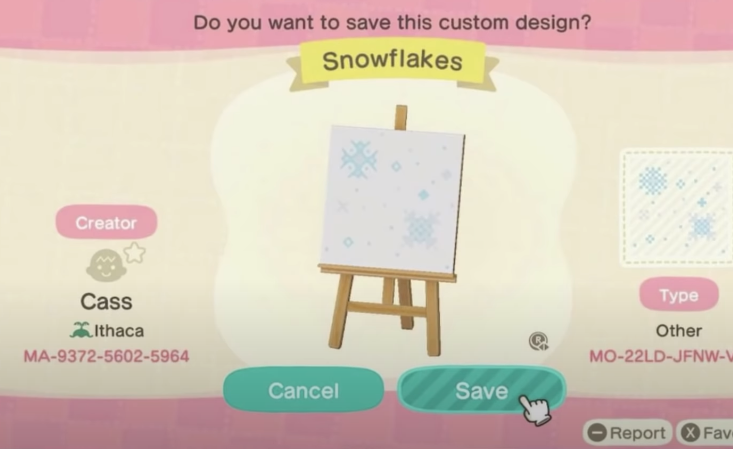 ACNH Market Center Design - By @MOCHII_GAMING :3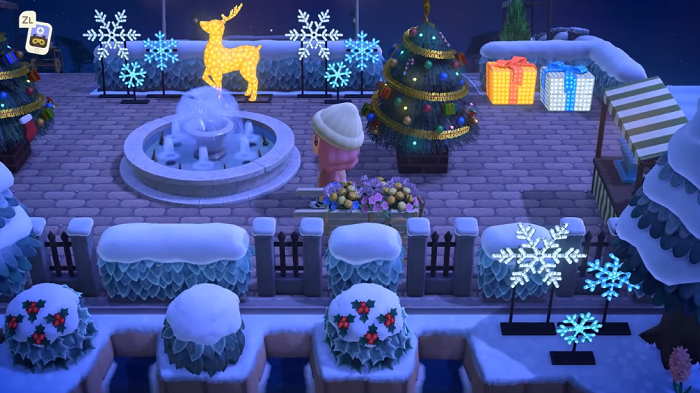 ACNH North Pole Design - By @ACMH_ALAULABAY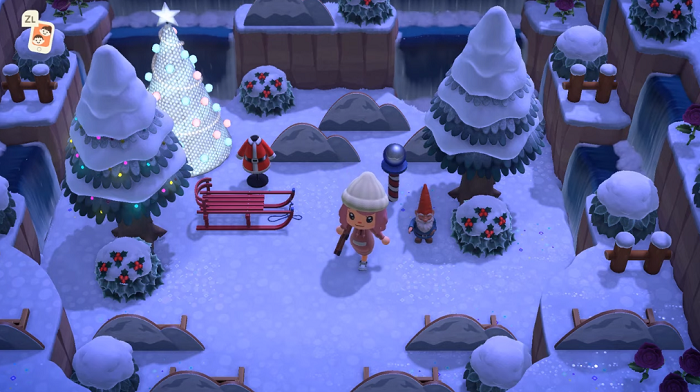 ACNH Christmas Tree Farm Design - By @ACNH_ALAULABAY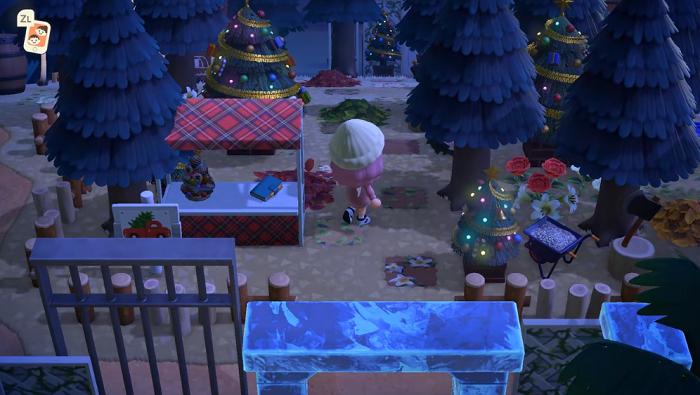 ACNH Santa's Workshop Design - By @ACMH_ALAULABAY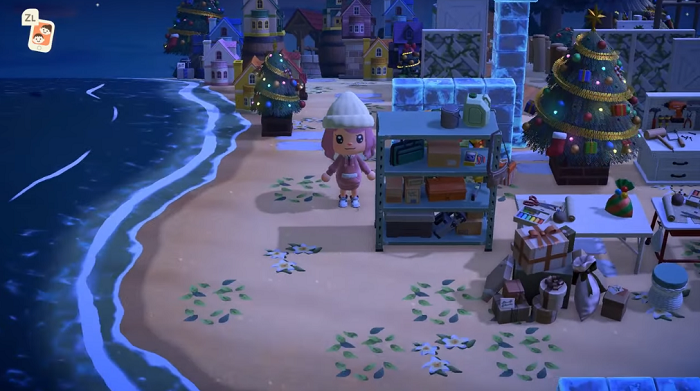 ACNH Ice Rink Design - By @ACMH_BARKENOS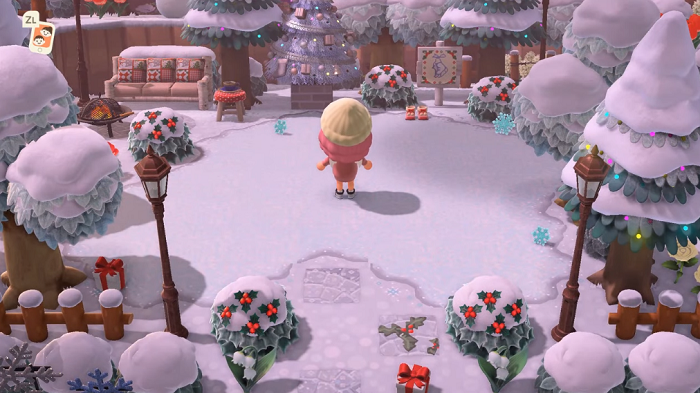 ACNH Festive Market Place Design - By @DUCHESSCASTILOE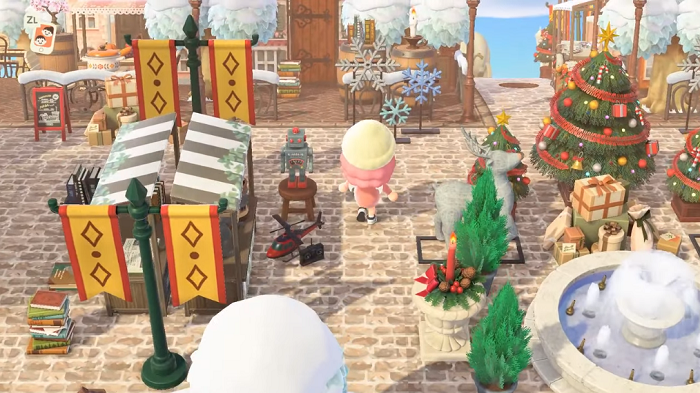 ACNH Festive Photo Entrance Design - By @DUCHESSCASTILOE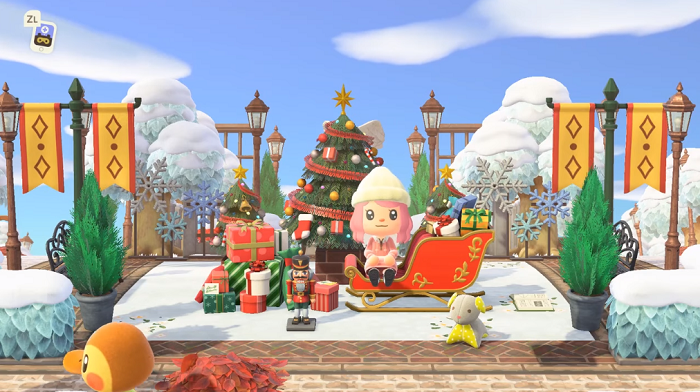 ACNH Festive House & Room Design Ideas - Decorate Your Rooms For Festive Season
1. ACNH Living Room Design For Christmas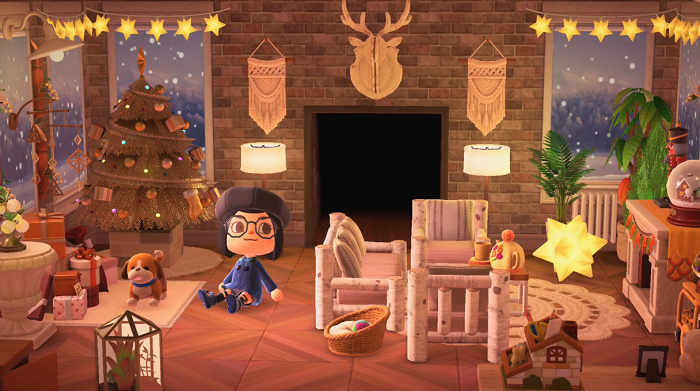 2. Study Room Design For Festive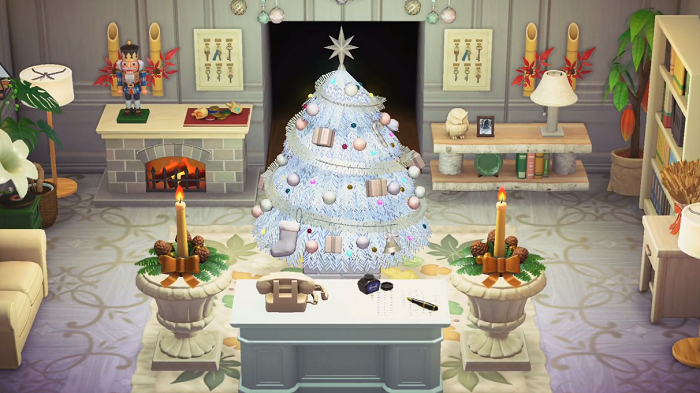 3. Indoor Design For Festive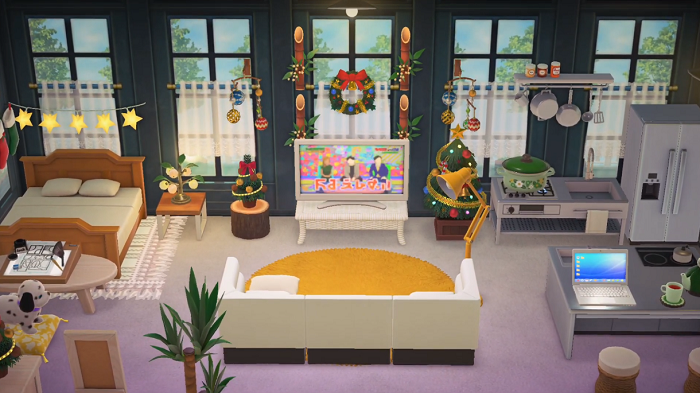 4. Spa & Bathroom Design For Festive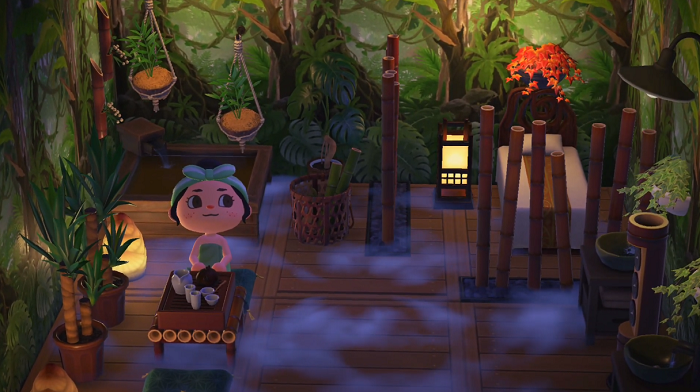 5. Festive Game Room Design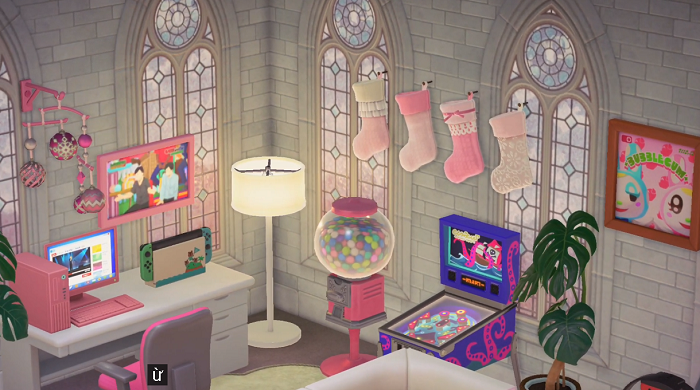 6. ACNH Shower Room Design For Festive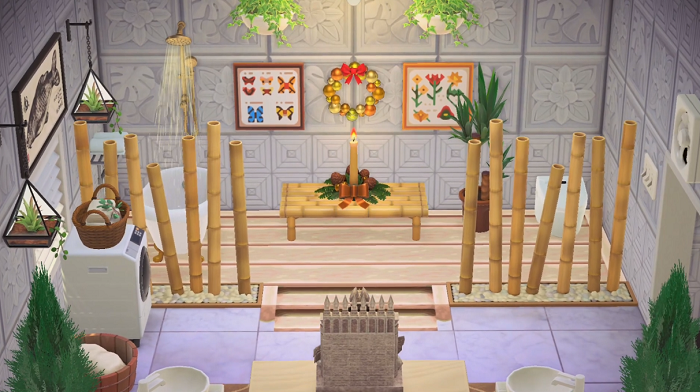 7. ACNH Festive Bedroom Design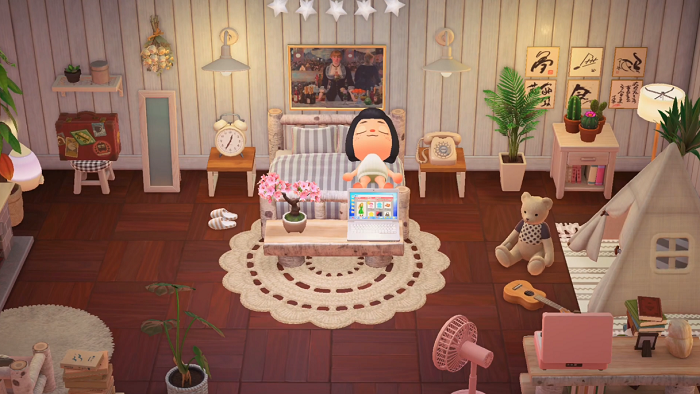 8. ACNH Festive Kitchen Room Design