ACNH Sanrio Designs - Animal Crossing New Horizons Sanrio & Hello Kitty Custom Design Codes
3/1/2021 11:49:46 AM
Sanrio Crossover is coming to Animal Crossing New Horizons, brings new ACNH items set, and allows the players to invite Sanrio villagers. Starting from the 1.9.0 update in March, you are able to obtain these cool Sanrio furniture and use them to refresh your designs. While some custom designs can make your island more unique and incredible. Here we collected a bunch of ACNH Sanrio designs, you can use the custom design code to find these Sanrio clothes, paths, etc.
*Updated
ACNH Sanrio Design Codes - Animal Crossing New Horizons Sanrio Designs (Hello Kitty, My Melody and More)
Sanrio designs inspired by Hello Kitty, Pompompuri, Little Twin Stars, Cinnamoroll, My Melody, and Kerokerokeroppi. With the arrival of Spring, the world is becoming colorful again. Cute Sanrio-themed designs involve various colors, including yellow, pink, green, blue, and more. You can add some Sanrio elements or newly-released Sanrio items to your ACNH Spring island design or interior decoration. For example, the pink brick design with Sanrio characters, which is created by @amaya_acnh, is perfect for the path of an island full of cherry blossom trees. Check out the following ACNH Sanrio custom designs, including ACNH Sanrio clothes design codes and other codes, wear your Hello Kitty or My Melody outfit to visit the villagers! The chalk design and brick design can be used for your paths and floors.
ACNH Sanrio chalk design by @KenzoCrossing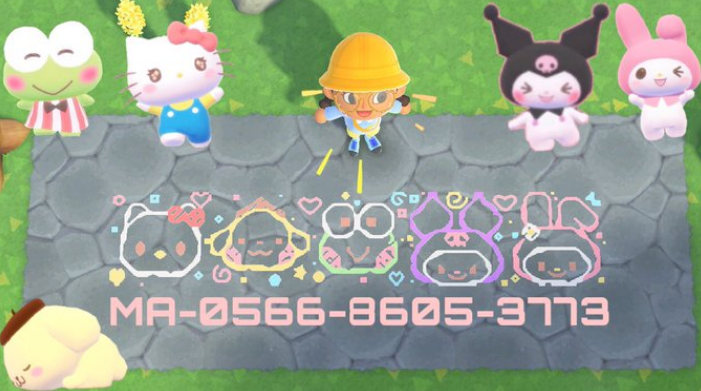 ACNH pink brick design with Sanrio characters by @amaya_acnh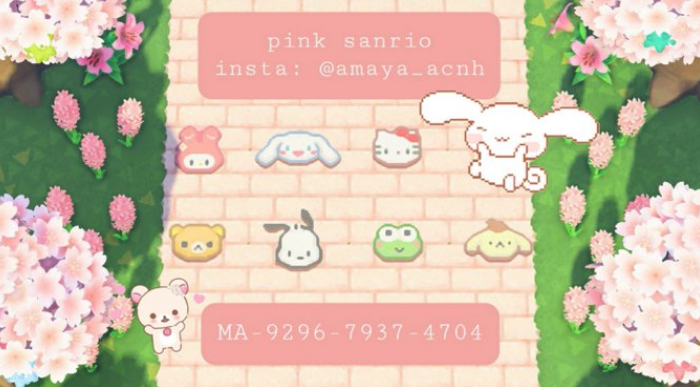 ACNH Hello Kitty patchwork design for bedroom quilt @tinrobo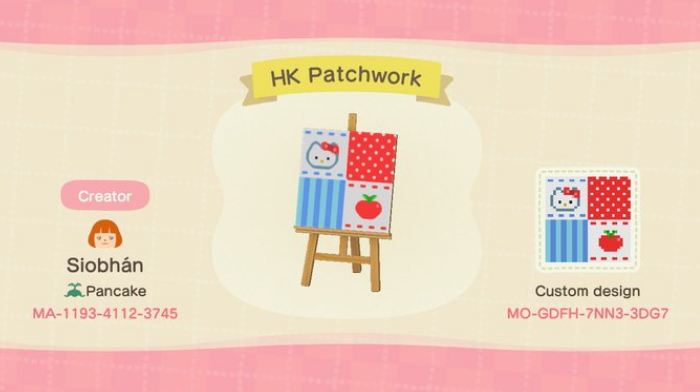 ACNH My Melody apron by @omoonbunnyo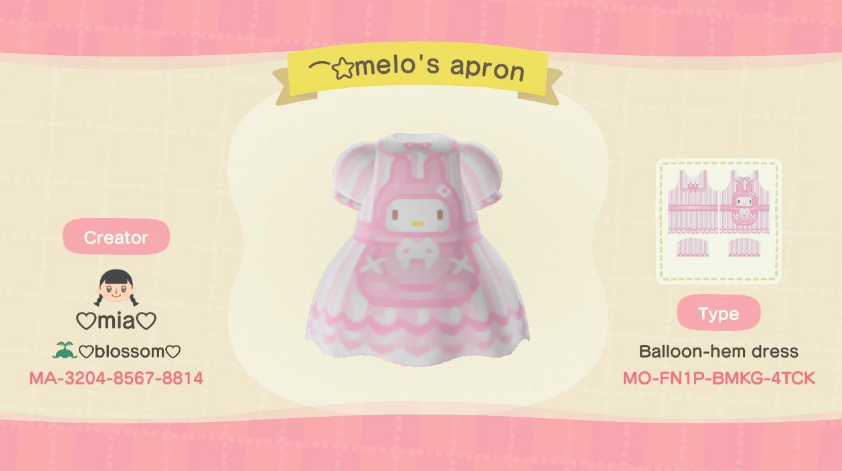 ACNH Sanrio Hello Kitty outfit collection by @rslashAC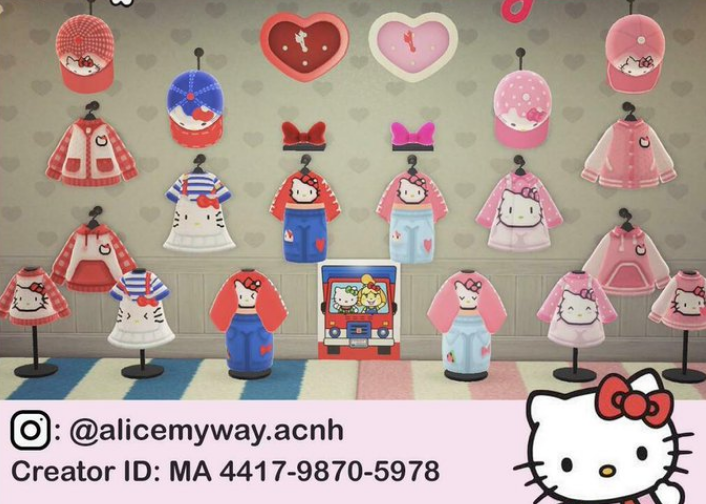 ACNH Sanrio-inspired clothing designs by @kemmes7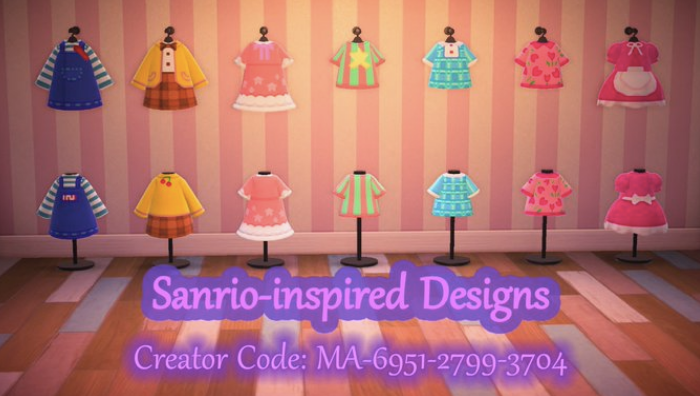 ACNH Hello Kitty Hat & Dress by @akucchiku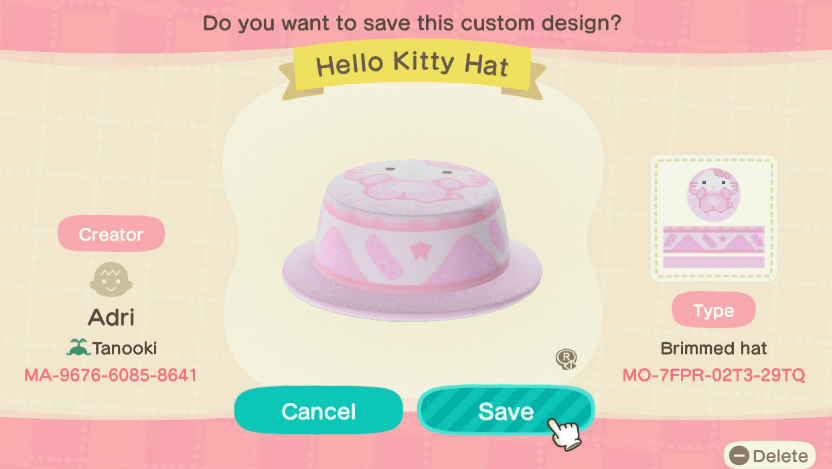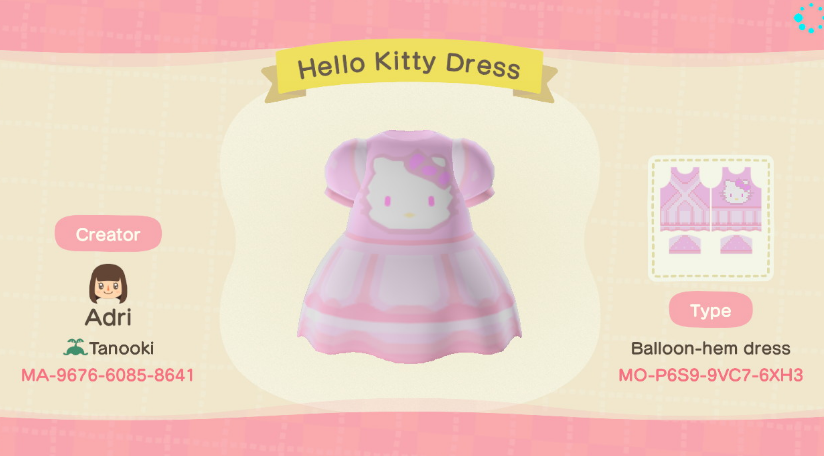 ACNH Sanrio design collection by @marys_crossing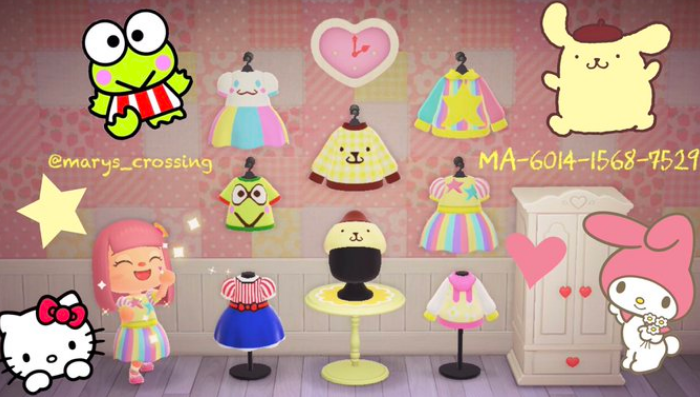 ACNH Sanrio custom clothes by @nicoleyisme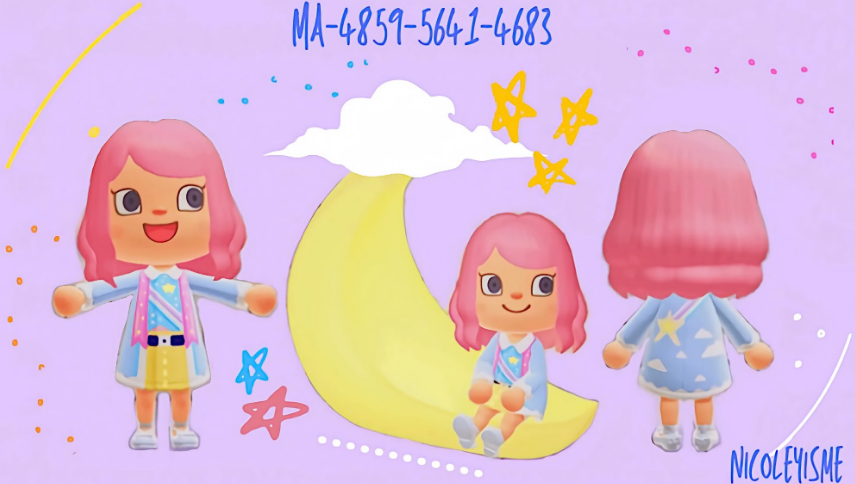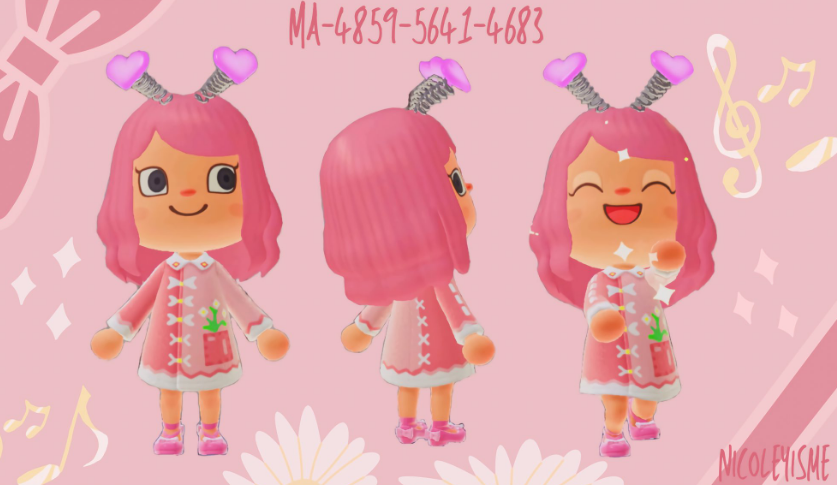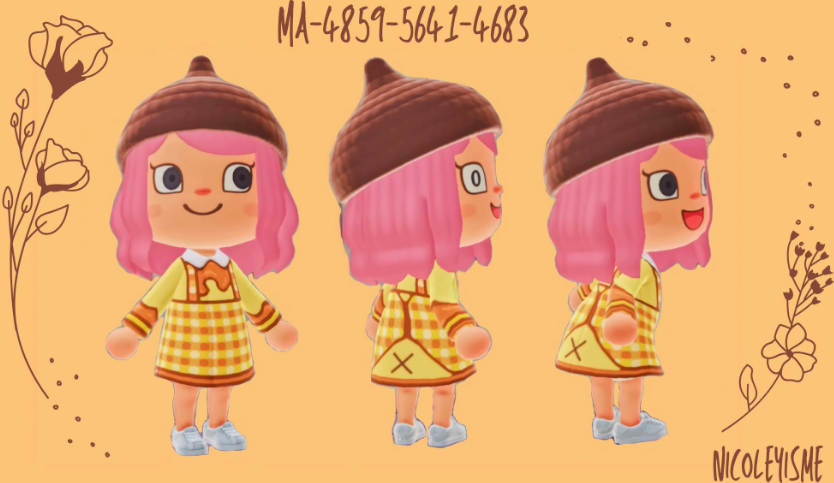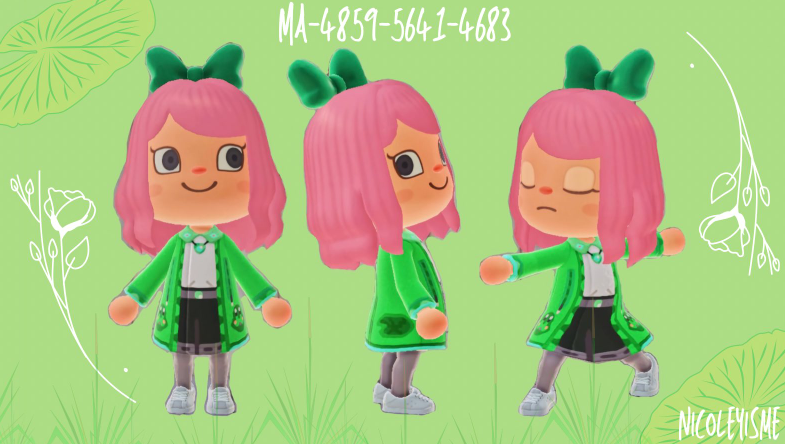 ACNH Pompompurin dress by @Harajuku_Tingz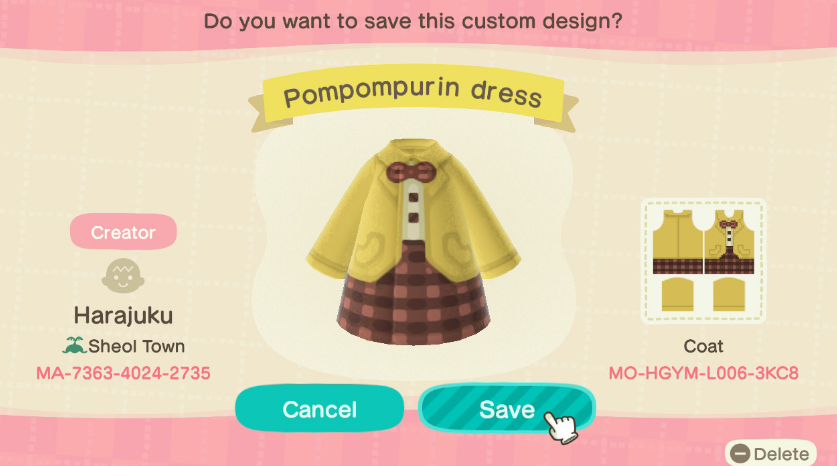 ACNH My Melody dress by @Harajuku_Tingz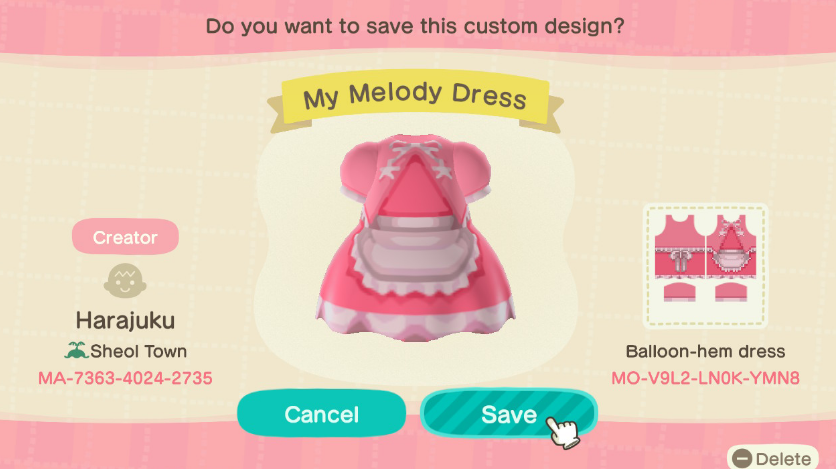 ACNH Hello Kitty dress by @Harajuku_Tingz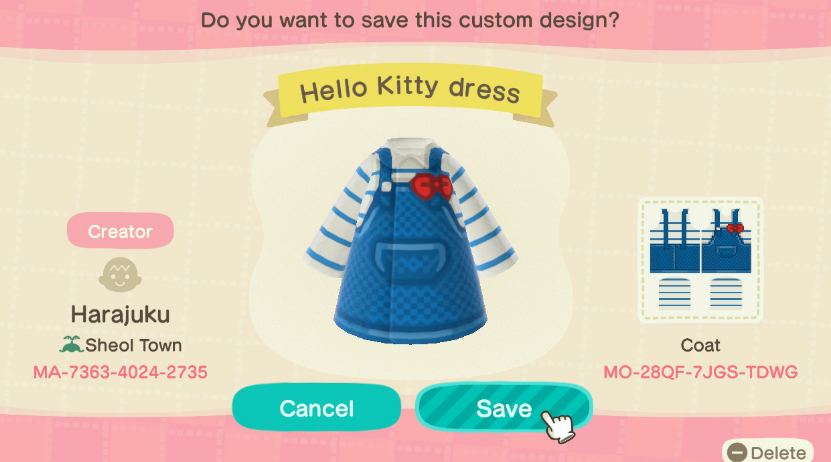 ACNH Hummingmint hoodie by @PrincessDesu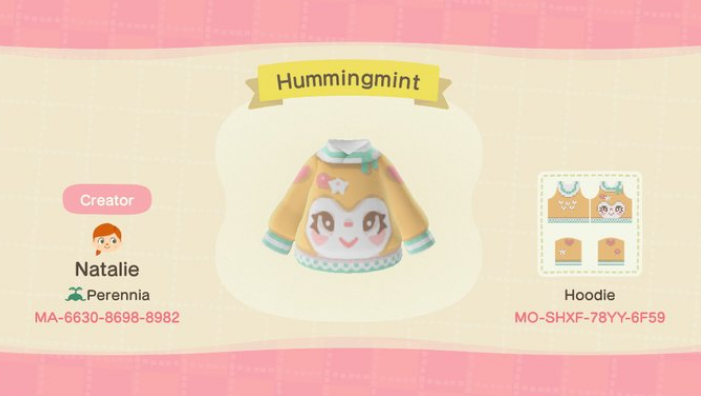 ACNH Tuxedo pastel by @PrincessDesu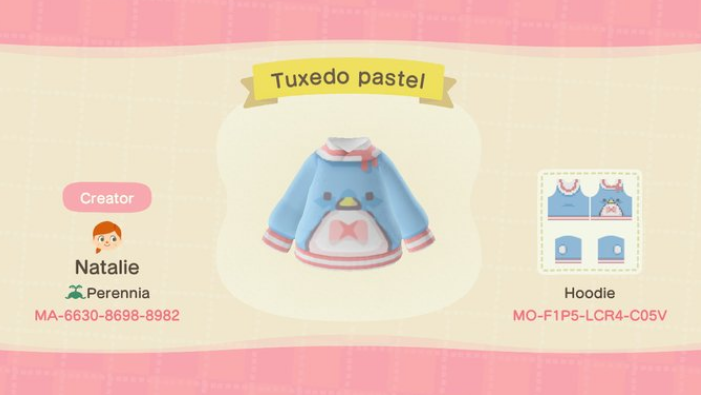 ACNH Sanrio Kimono Uploaded by RhaenyraAmayra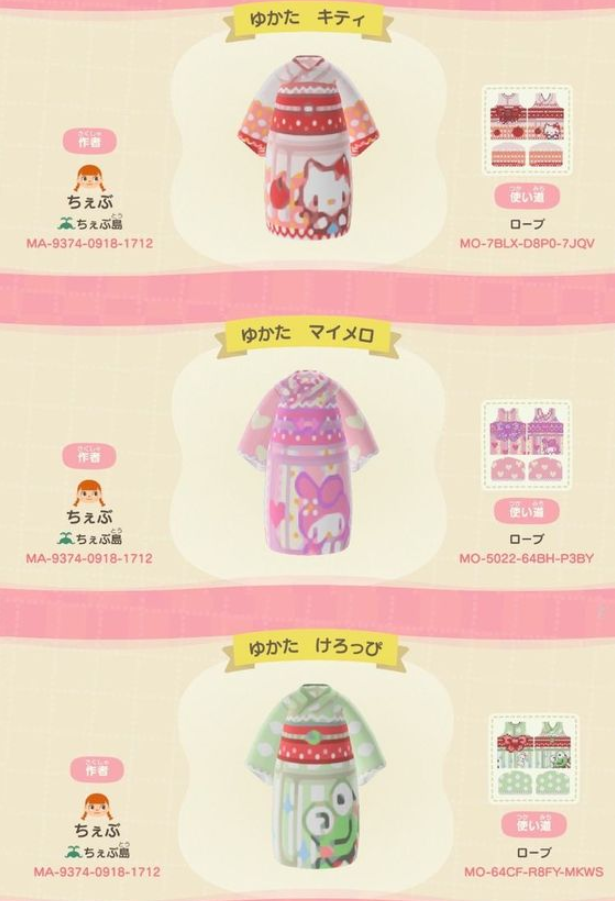 ACNH Frog Clothes by Moss and Ryuu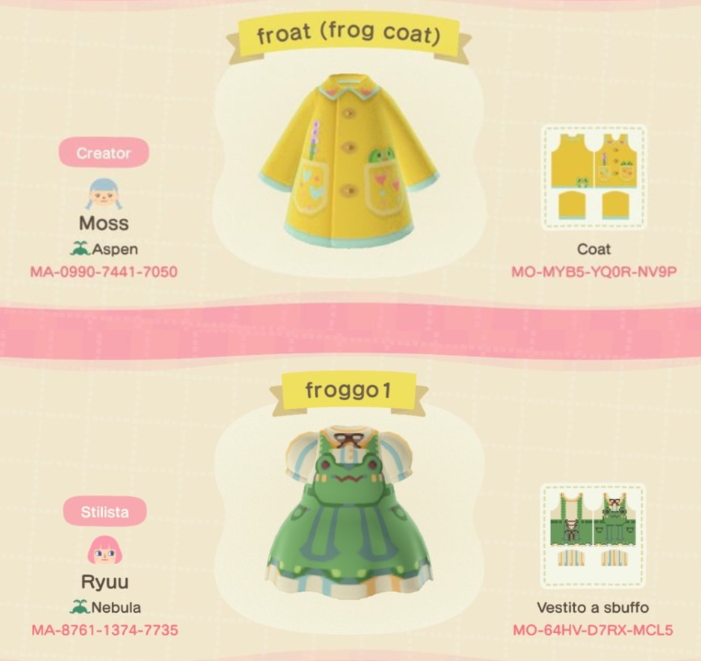 ACNH My Melody dress by tasha
ACNH My Melody sweater by Catalola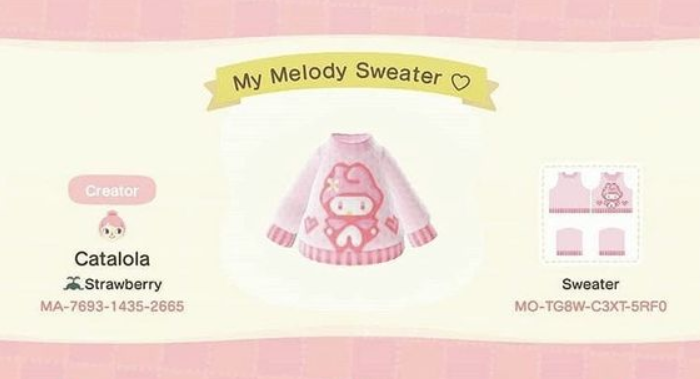 ACNH Purin dress by @MeepuDraws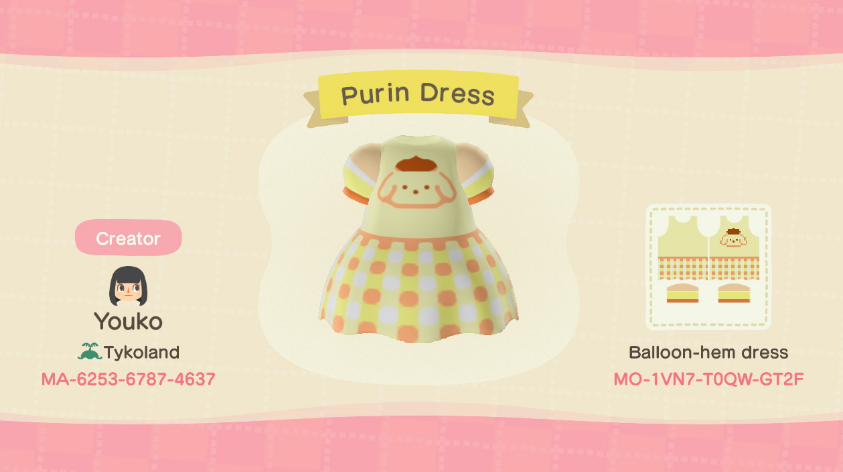 ACNH Hello Kitty cap by Miho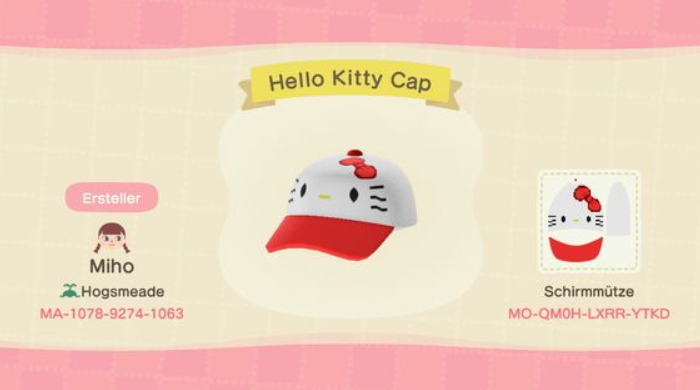 ACNH Hello Kitty Tee by @MilkyMoonArt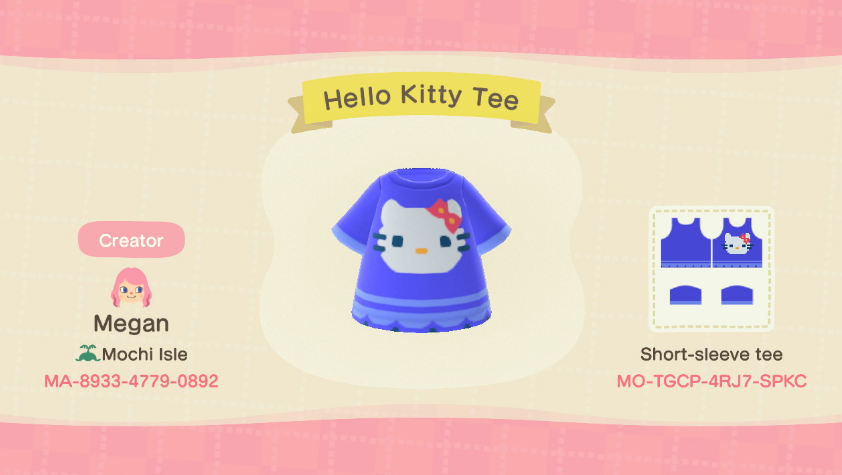 ACNH Hello Kitty dress by @vvnightingale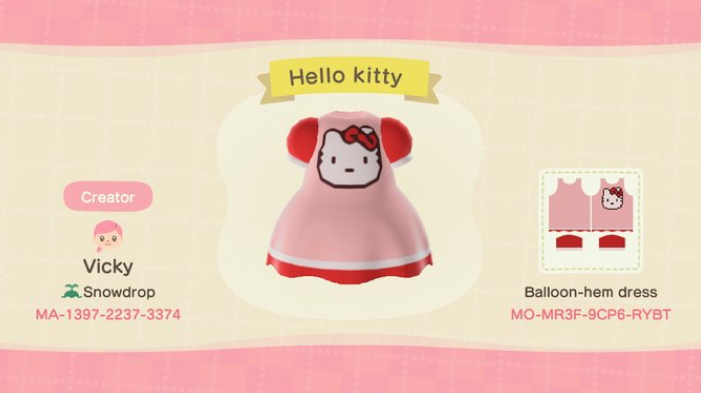 ACNH Sanrio hoodie by @ThePerfectVoid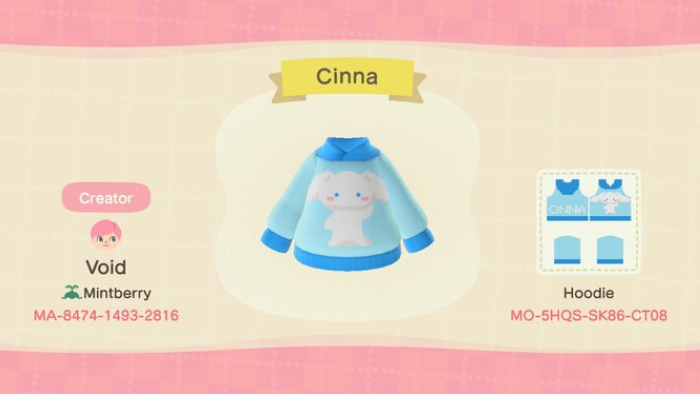 ACNH Hello Kitty hoodie by @ThePerfectVoid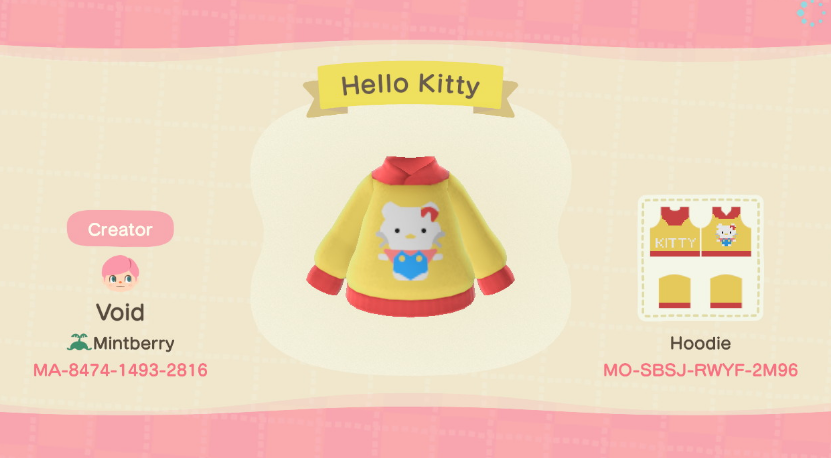 ACNH Hello Kitty print by Candas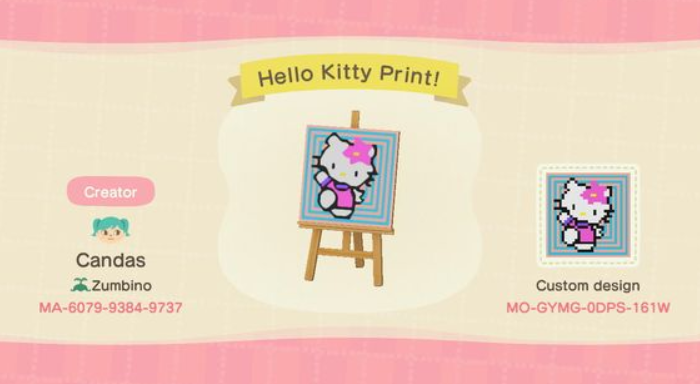 ACNH Sanrio Hello Kitty Clothes by Haruna