ACNH Mario Designs - Best Mario Path, Floor, Cloth Custom Designs In Animal Crossing
3/1/2021 10:54:16 AM
Super Mario crossover update drops into Animal Crossing New Horizons for celebrating Super Mario's 35th anniversary. With these interesting items, some incredible Mario-themed designs and features are created by players. If you are trying to get the lovely tune to your island, these fabulous ACNH Mario islands and custom designs will surely inspire you.
Animal Crossing New Horizons Super Mario Designs
There is no doubt that March, when the Spring is slowly returning to Animal Crossing New Horizons, is also the season of Super Mario. Those new and interesting Mario furniture and items are irresistible, making players eager to transform the island. In order to create an area or town that matches the theme of Mario, a custom design is indispensable. Therefore, we have collected the following unparalleled designs for you from social media.
ACNH Mario Custom Designs For Path, Flag, Floor & Furniture
The following interesting Mario Custom Patterns can be used for the path, flag, floor, and other furniture decorations. You can create a unique Mario tune on your island according to your preferences.
1. ACNH Mario Dirt Ground or Floor (By @IronicAries)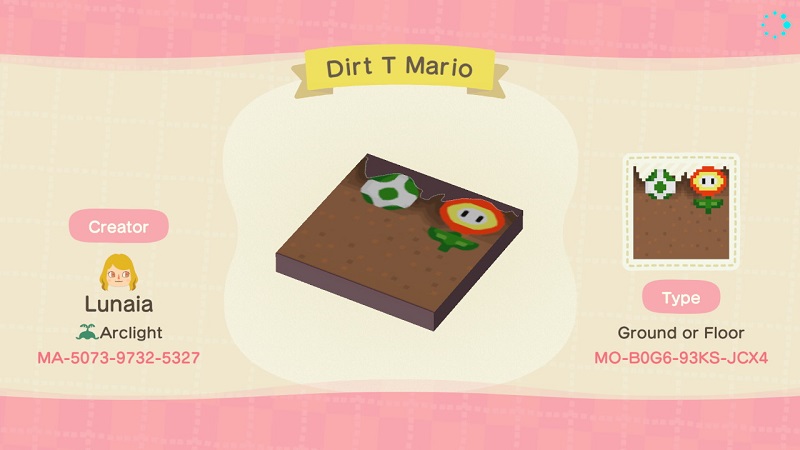 2. ACNH Mario Outside Floor (By @AnimalNatannie)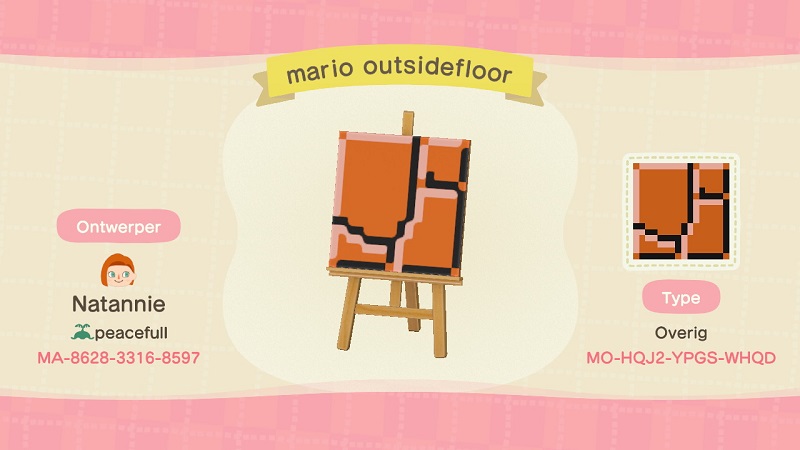 3. ACNH Mario Flag Design (By @AnimalNatannie)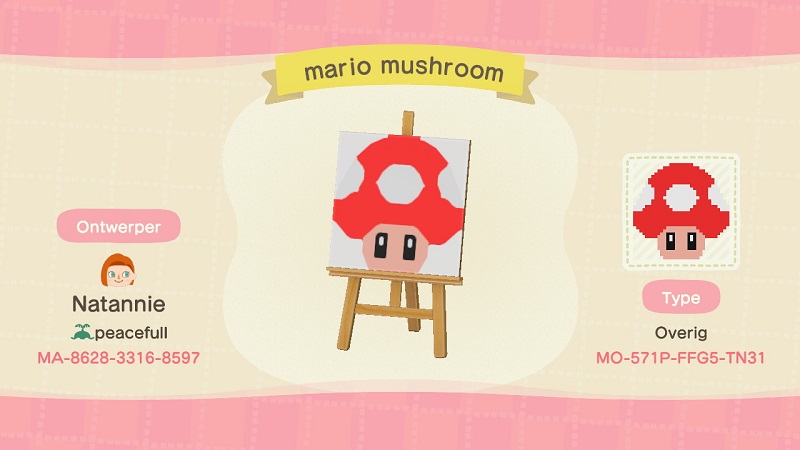 4. ACNH Super Mario World Path (By @julliegiovanna)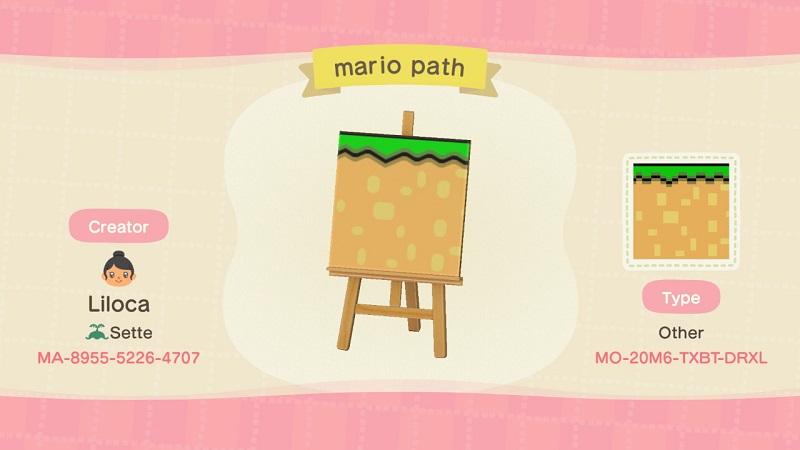 5. ACNH Super Mario Shroob Board Or Flag Design (By @JoseAC_1996)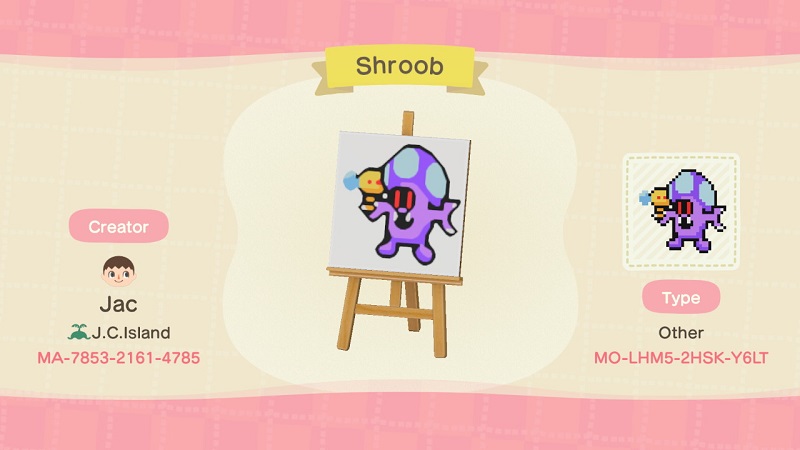 6. ACNH Mario Pattern For Board, Floor, Flag (By @JONATHAN418950)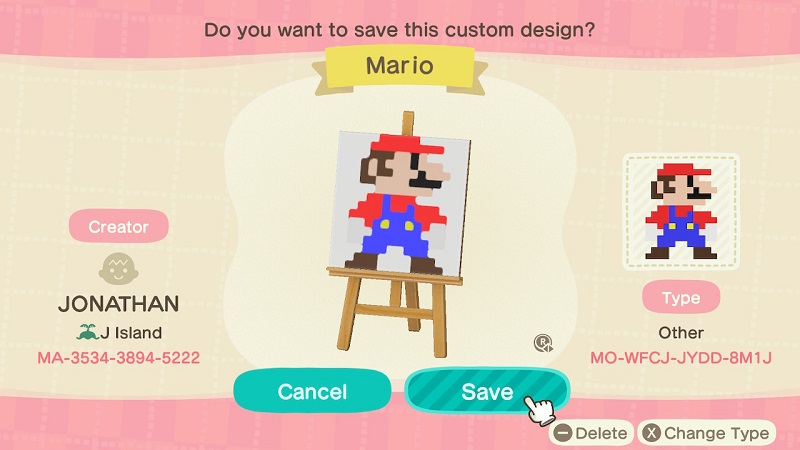 7. ACNH Mario Piranha Plant Custom Pattern For Board, Floor, Flag (By @FireLucarieon)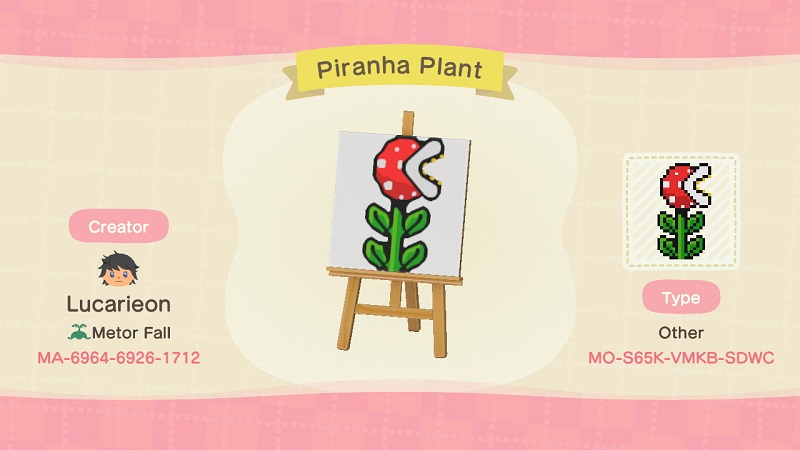 8. ACNH Mario Gamer Brick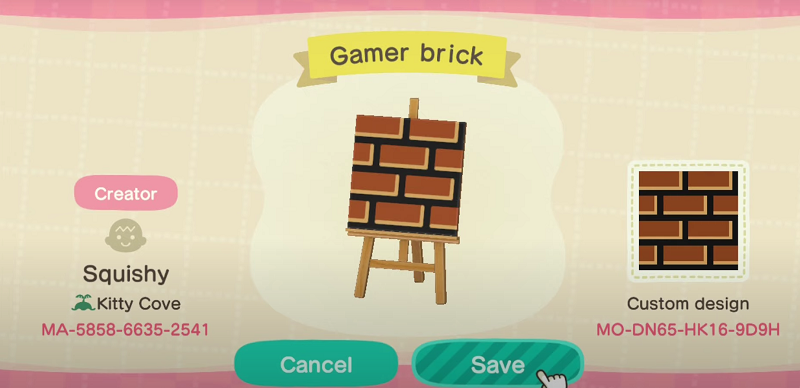 ACNH Mario Clothing Custom Designs For Dress, Outfit, Hat & More
Don't forget to change into a new set of Mario clothing to enjoy this season to the full. In addition to buying the same official Mairo clothing, you can of course use powerful custom designs to make yourself into Mario-themed fashion. The following ACNH Mario Costume Custom Designs can bring you design inspiration, of course, you can also use it directly.
1. ACNH Mario Dress Design (By @FairyKeiBB)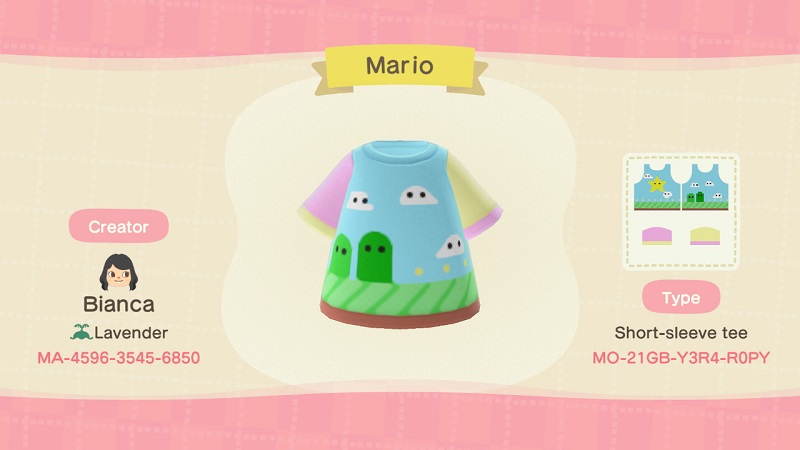 2. ACNH Mario Hoodie Design (By @Juni_Crossing)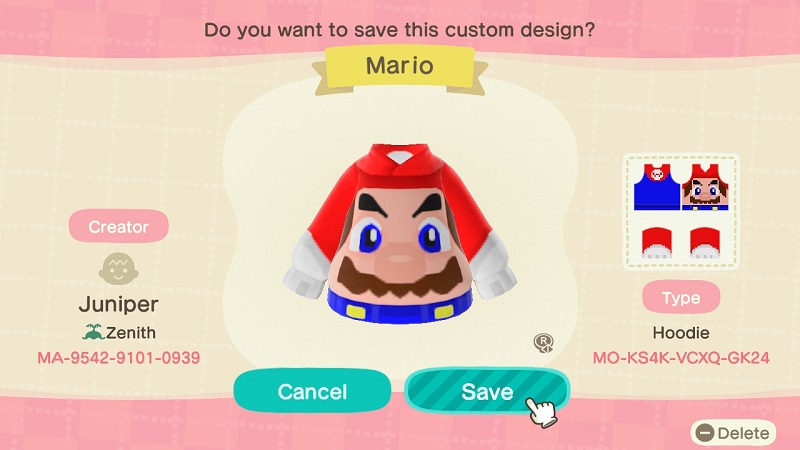 3. ACNH Princess Peach Sweater (By @Juni_Crossing)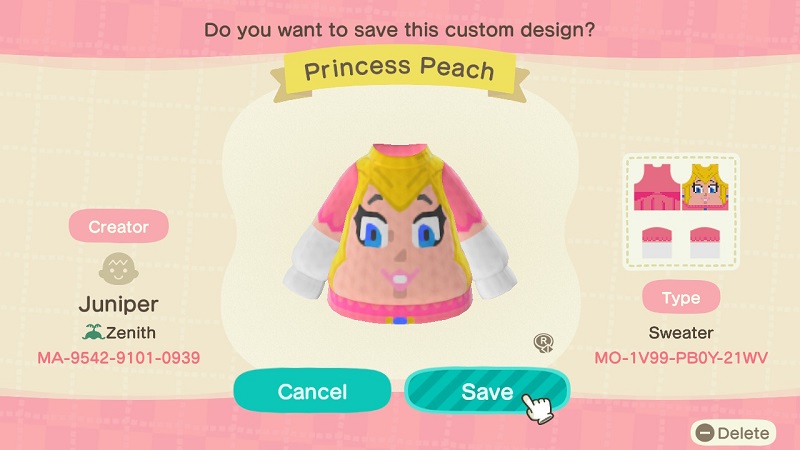 4. ACNH Mario Crop Balloon-Hem Dress (By @animechic28)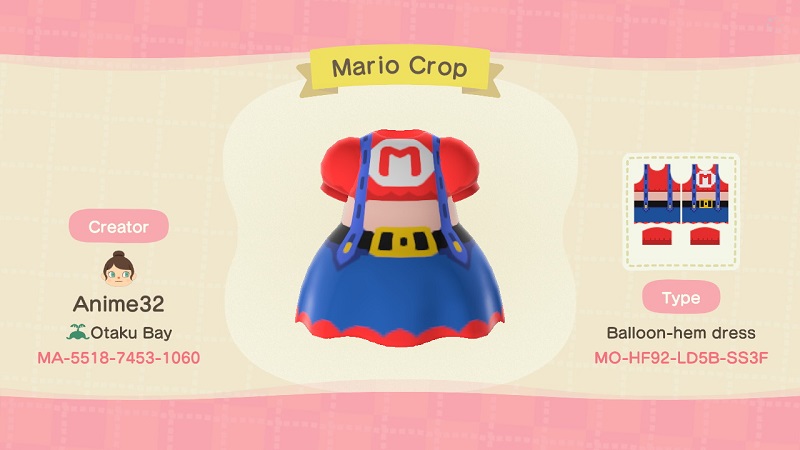 5. ACNH Mario Hat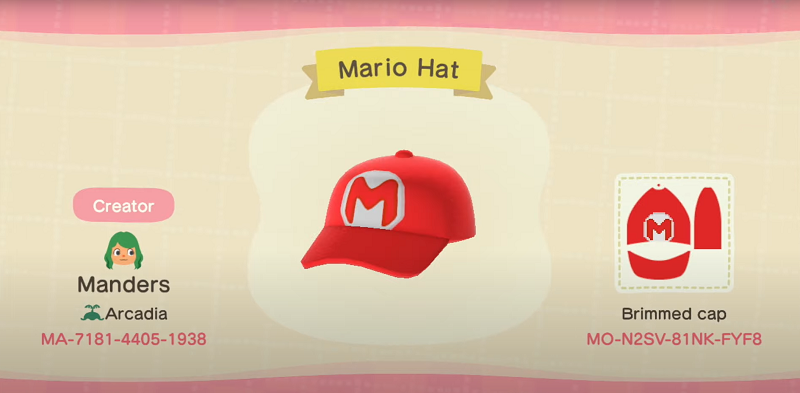 6. ACNH Mario Bro Hoodie (By GabyHerofly)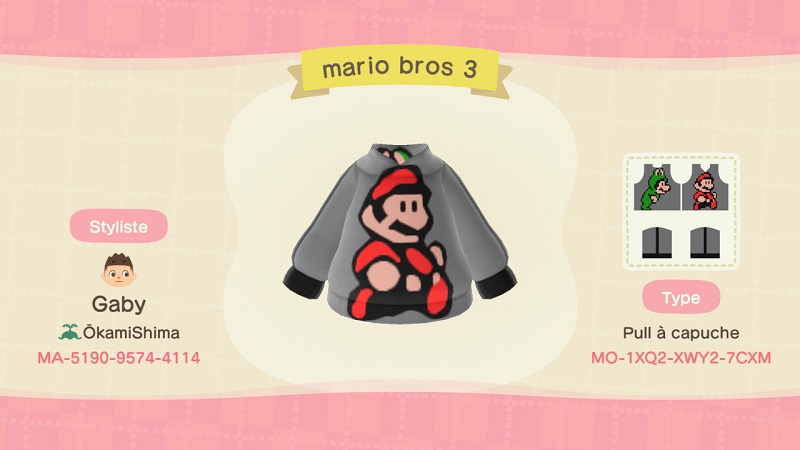 7. ACNH Mimi Balloon-hem Dress (By @NerdieNerdlord)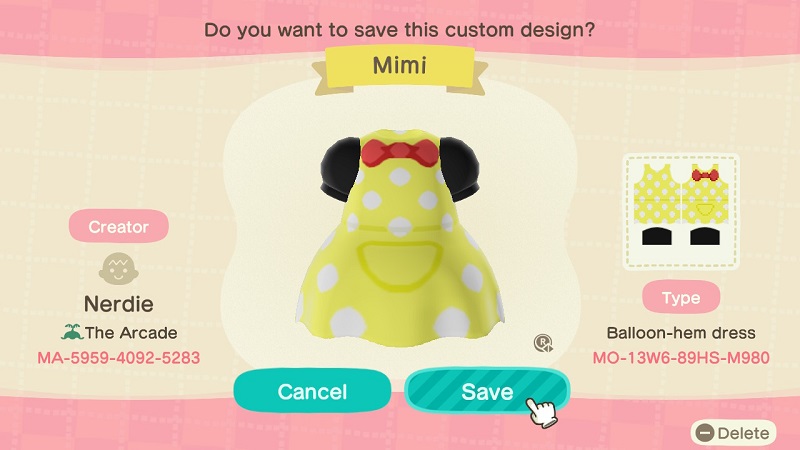 8. ACNH Mario Cappy Plush Hat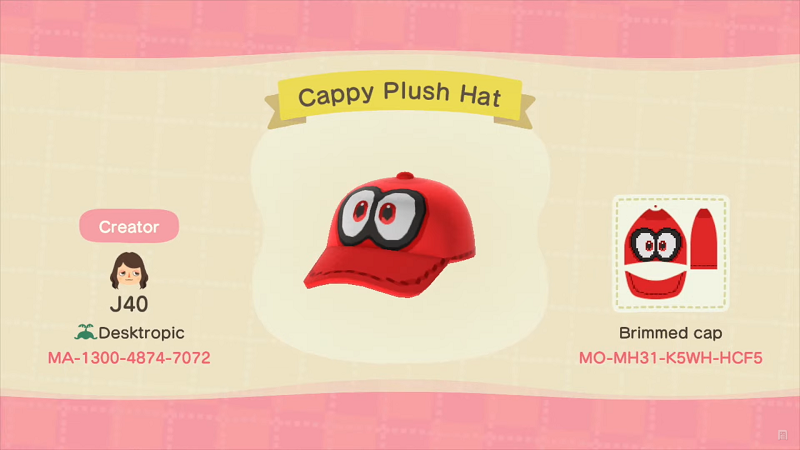 9. ACNH Super Mario Bros Tee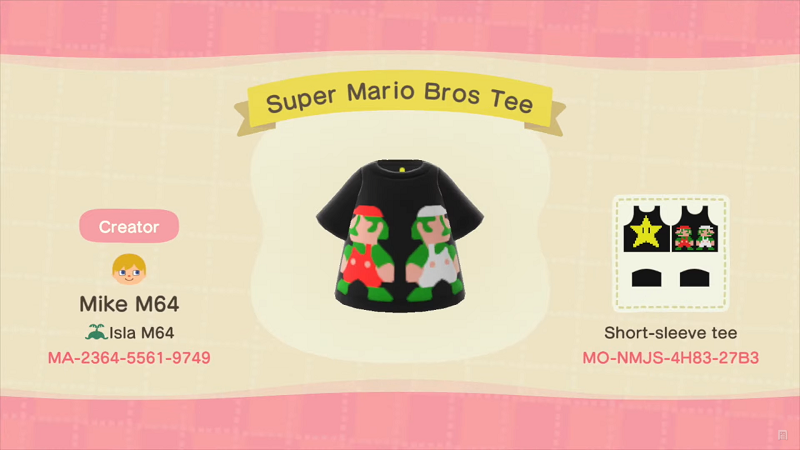 10. ACNH Mario Peach Kimono