ACNH March Update Speculation & Breakdown - The Possible Return Of April Fool's Day In New Horizons
3/16/2021 10:09:04 AM
These are some speculations of the next update to New Horizons and taking a look at April Fool's Day and discussing whether or not this missing event could return to the game.

- Sanrio -
We are only a couple of days away from the March update, which will bring the game up to version 1.9. As revealed in the latest New Horizons update trailer, this update appears to be focused around the Sanrio villages returning to the franchise as well as their adorable samurai-themed furniture sets. From the 18th and once updated, it will be possible to invite all six Sanrio villagers to visit, using their corresponding Amiibo cards, including Rilla, Marty, Etoile, Chai, Chelsea, and Toby. Each of these villages is based around a Sanrio franchise, once invited, we'll also unlock the ability to order items from their very own furniture sets. So far that is the only content we know for sure that will be added in the next update, but pretty much every significant update since the launch of the game also added extra content that wasn't even previewed in trailers. So it's not unreasonable to assume there could be more to this update.
- New Content -
Furthermore, we are only days away from the first anniversary of Animal Crossing New Horizons. So there's a good chance, some of this extra content could be new characters, holidays, and seasonal events that are currently missing from the game. As recently as the Super Mario crossover update, some of the new content included seasonal holidays such as Groundhog Day, Valentine's Day, and most recently Shamrock Day. All of these events were featured in previous games but were missing from New Horizons last year until they returned in updates. With Nintendo confirming on several occasions that New Horizons will have a lifespan of around three years, there's a good chance we'll see more and more events like these seasonal holidays return to the franchise, which means we could see some of April's events as early as the Sanrio update.
- April Fool's Day History -
One of the most notable events we could see return and almost certainly the first event of April would be April Fool's Day. April Fool's Day has appeared in every mainline Animal Crossing game since the original, much like the real-world counterpart, typically sees special characters making jokes and pranking players on the day. For example, back in the original Animal Crossing, bladders would tell you he's received a donation of a fossilized alien life form; Phyllis tells you Tom Nook is shutting down his store and moving away, all in attempts to fool you; furthermore, Tautimer rewards the player with a super torturment NES game that unlike the real NES games you can play in Animal Crossing is a dummy console and nothing more than a prank item.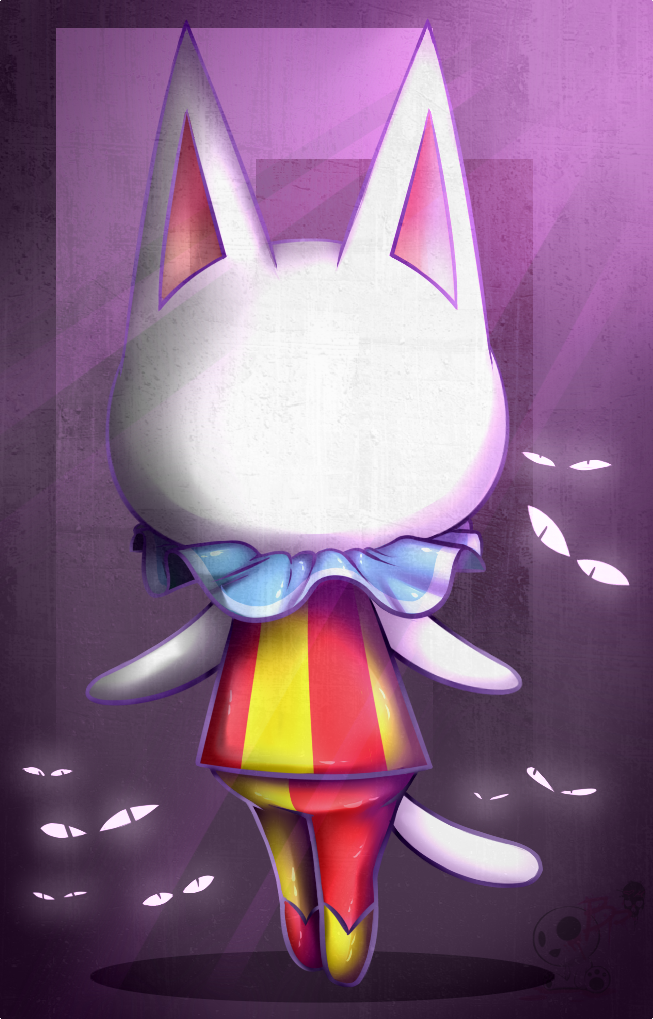 April Fool's Day evolved through the years to receiving prank letters and even prank furniture such as a dummy leaf that looked like a dropped item. By the time New Leaf was released, the event was much larger and even involved Blanca a special cat character who doesn't have a face. In past games, Blanca was a traveling character who would ask you to design her face. However, her role changed in New Leaf. During April Fool's Day in New Leaf, Blanca would stop by the plaza to host the event and play a game. In short, Blanca disguised herself as a resident inside one of the villager houses and challenge you to find out who was the real villager. If you guessed correctly, you'd earn the villagers' picture each time. But if you repeated the process and guessed correctly for all villagers, you'd earn Blanca's picture. So it was a pretty fun and rewarding event.
- The Possible Return -
Given this event was missing from New Horizons last year, much like Valentine's Day. We are finally seeing updates that are bringing these events back. It's entirely possible that April Fool's Day and even Blanca could return to New Horizons in the Sanrio update. Of course, this is nothing but speculation at this point. But based on previous updates and the fact it will soon be the first anniversary, April Fool's Day could be one of the seasonal events that are added back in the next update!