ACNH Nook Points Guide (Nook Link Update) - New Currency & Items, How To Get Nook Points Easy
3/31/2021 10:24:44 AM
Earlier today the brand new Nook Link update went live for the Nintendo Switch online app for Smartphones, adding new servers and currency called Nook Points which are a brand new type of currency that has been added into Animal Crossing New Horizons ecosystem and can be earned, saved and then redeemed for prizes. Here we breakdown everything you need to know about ACNH Nook Link update & Nook Points feature, including how to earn Nook Points, how to spend them and how to collect your items, as well as highlighting how much the new items cost.
ACNH Nook Link Update - Nook Points Feature, New Currency & Items, How To Get Nook Points Easy
The recently revealed Nook Points system is now live and available to use which allows you to earn ACNH Nook Points every day. You can save them or redeem them against some exclusive prizes that can only be obtained through Nook Link. This feature can help you get some cooler items. Now lets' take a look at how it works and sharing all of the details you need to know about ACNH Nook Link update & Nook Points feature.
How To Get & Redeem Nook Points For Items In Animal Crossing New Horizons
- To access Nook Points, all you have to do is boot up Nook Link and you'll see a brand new app called "Nook Points" and it's as simple as clicking through it to start. Collecting Nook Points is a very similar system to Nook Miles, but instead of completing stretch goals you simply log in daily to earn points every day. It's possible to earn a minimum of 10 Nook Points. However, bonus points are issued randomly given two times or three times, the amount of points resulting in 10, 20 or 30 points awarded each day. It's just random for every user.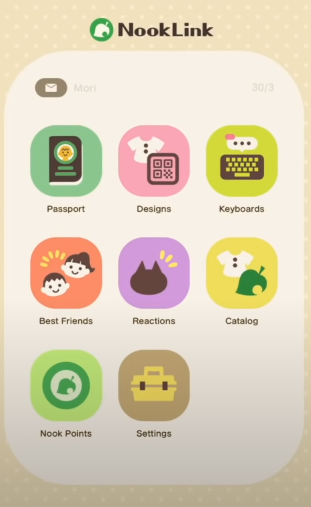 - Once collected, the Nook Points are then added to your in-app total balance. At this point, you can then leave the app until it's time to redeem more points or check the redeem for items section.
How To Collect Nook Point Items & How Much Do New Items Cost
Items section allows you to spend any Nook Points you've earned against some exclusive Nook Point items that can only be purchased through Nook Link. Currently, there are 6 items available priced between 10 and 100 Nook Points including the Nook Ink. poster for 10 points, the Nook Ink. door plate for 40 points, the ACNH carrying case for 60 points, the Timmy and Tommy photo for 100 points, the Tom Nook photo for 100 points and the Isabel photo for 100 points. So as things stand we need to earn a total of 410 Nook Points to be able to redeem at least one of every item which will take 41 days.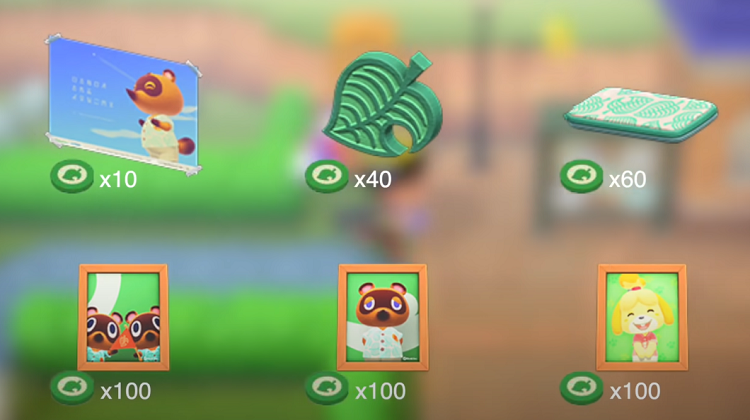 Should we ignore random bonuses taking bonuses into account it will probably take around a month of daily logins to accumulate enough points to buy these. Anyway, should you choose to purchase an item. All you need to do assuming you have enough points is click on the item and order it, Nook Link will confirm an exchange has been made and that your item will be delivered to you in ACNH when you log in.
Animal Crossing New Horizons Nook Points Feature Revealed
- The Nook Points app has a couple more features, the unique points app also includes a redemption history section which allows you to view all of your purchases and remaining balance other than checking whether or not an item has been received yet. The interesting thing is that you can view up to 100 previously purchased items which is a fairly large number considering Nook Points only offers 6 items. This suggests Nook Points will likely be updated in the future with even more exclusive items. So if for some reason, you're not a fan of Nook Ink. items and adorable photos, it's recommended to collect your Nook Points every day anyway just in case something is added in the future that you do like.
- Other than a small help section, the other feature nook points offer is a daily words of wisdom from Katrina - a classic special character from previous games who finally returns to the franchise to offer up some free advice which is pretty cool.
How Nook Points Items Are Delivered
It's pretty easy to collect your Nook Point prizes once redeemed in the app. They are sent and delivered directly to your mailbox and attached to a letter. The letter confirms your order and is addressed from the Nook Link admin.
ACNH Nook Link Tips & Tricks
The Nook Point prizes are exclusive items and even once purchased can't be reordered from the ACNH catalog. If you want additional items, you'll have to purchase them from Nook Link. Furthermore, it's entirely possible for each island resident to earn their own Nook Points and redeem their own prizes as long as each profile has their own or is part of the Nintendo switch online membership. To change your characters, simply head to the settings in Nook Link and select the resident you'd like to use if you have multiple residents or share a switch. This is a great tip to save up some extra Nook Points along the way.
That's everything you need to know about Nook Points, how to redeem prizes and a few bonus details about this new service. What do you think about Nook Points? Are you excited to start saving or do you disagree with Nintendo adding exclusive items?