Best ACNH Island Entrance Design Ideas& Codes- How to Decorate Island Entrance with Different Theme
7/26/2021 6:39:25 PM
In Animal Crossing: New Horizons, island entrances can attract many visitors by customizing your island entrance with a unique theme and ACNH items. If you don't know how to layout your island entrance, here are some ideas and tips for designing your island entrance to give your island a personal touch. Six different unique island entrances that will hopefully inspire you when you build yours or make you want to tear yours down and redo it.
Six Best ACNH Island Entrance Design Ideas& Codes-Different Theme
1. Colorful space filled with primary-colored
The seating area here, on top of the rainbow train tracks that was such a cute detail. The clips on either side are decorated in the same theme, with a ton of fun design codes and nostalgic toy items, their entrance is immediately followed by a massive rainbow bridge, the blue fencing, and a matching stairwell here. This is a great entrance idea that you could recreate in any theme by just changing item choice and the color scheme.
Design idea by @ Honeyshorizons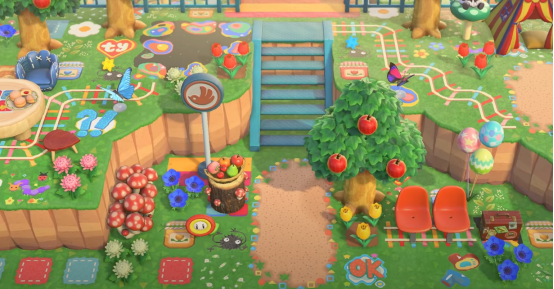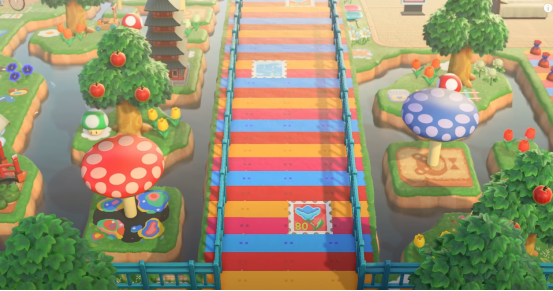 2. A dreamy pink pastel fairy core island on Hilton
This entrance is set in the winter season. if feature different seasons and island themes, this island is gorgeous, the pink sandy pathway on the snowy ground. Very whimsical! Very magical! The items used are perfect for this theme, like the blue and purple flowers, actually work really well with the pastel pink and white colors.
Design idea by @ Hiltonfaiiry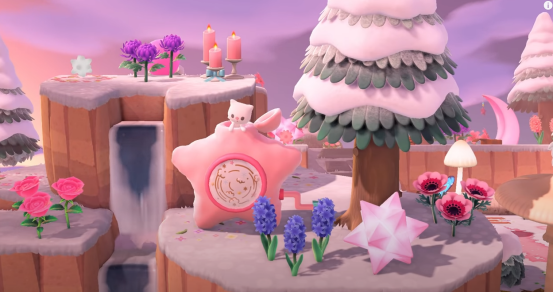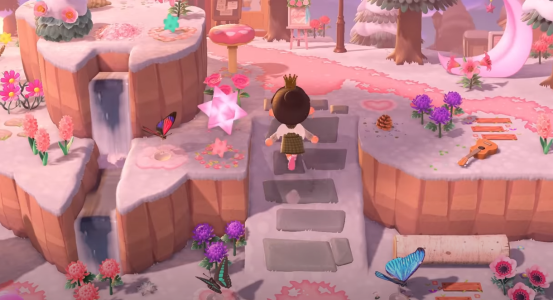 3. A beautiful white forestry themed entrance in Parnesia island
This island is perfect for a more minimalist styled player, there is an open feeling when you visit the simplicity of this entrance with only a few trees and scattered white flowers, it is very cozy, a forest vibe to it, the terraforming here is also really nice, the waterfalls and this cool like waterscaped path leading up to the plaza, the telephone booth right at the entrance adds such a welcoming feel.
Design idea by @Parnesiacrossing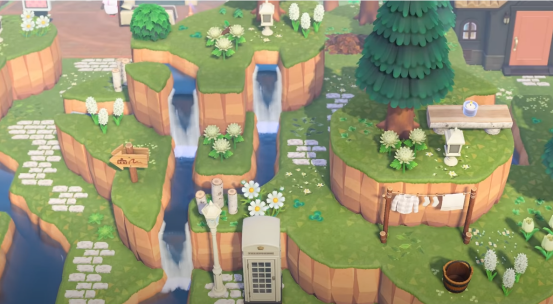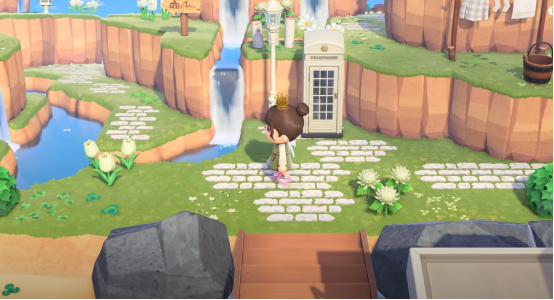 4. Builds unique survive island at the entrance
Right upon entering you see a pond with a floating rock garden, how different this is! It's such a cool build for visitors to see, when they walk into the island there is also some really crazy terraforming surrounding the floating rocks. It was hard to get footage of this part, because there were items and waterfalls in the way, but it looks super cool it was very intricate.
Design idea by @Linasacnh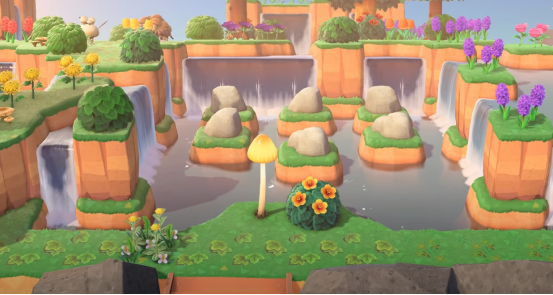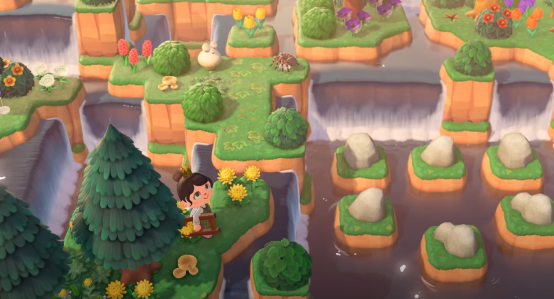 5. An entirely purple-themed island
An island completely themed around one color especially purple, this creator did an amazing job, this entrance is also right next to their plaza, leaving only a small space for them to work with and this was the perfect one close to the plaza. It's so unique, the cosmo showers raining down, they are kind of cleansing you.
Design idea by @Marron_ac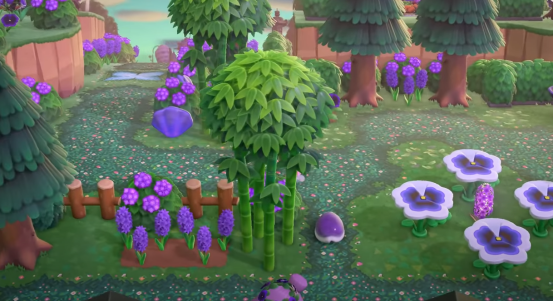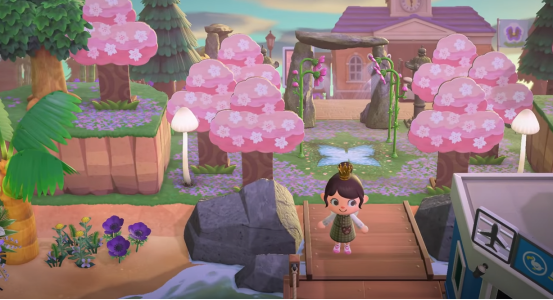 6. A cozy spring cottage island entrance
Before you enter the island, it looks fantastic the cherry blossom tree cutouts are perfect here too, it was created by a tale of two islands. This design is so dreamy and peaceful, the yellows browns, and greens make for a gorgeous color combination. The wooden sign in the middle here, which definitely gives a quaint cottage vibe. The clusters of flowers are also a really nice touch. looks so good here. There's also a diagonal bridge connecting the entrance to the other parts of the island A suspension bridge at the entrance is a classic look that never fails to be beautiful.
Design idea by @A_tale_of_two_islands.ac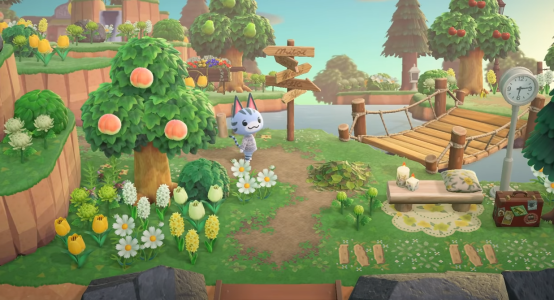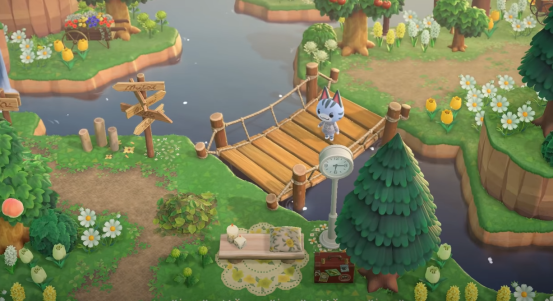 The contrast that these different theme island entrance brought, it was very unexpected but a nice detail, Six different and unique island entrances make player feeling inspired and ready to work on yours.
Be sure to check the description for all of these creators' links and dream addresses if you want to see more of these islands or visit them yourself.