7 ACNH October Changes & Updates 2021 – Halloween Event, Seasonal Items, Weather & More
10/2/2021 1:45:03 AM
We are on October now - a brand new month on the New Horizons island. As with every month, players get to experience a whole bunch of changes around the island whether that's seasonal adjustments to the materials or island aesthetics as well as taking part in events and seasonal celebrations and even experiencing new weather phenomena. So here are 7 changes and new additions we can expect to see in October.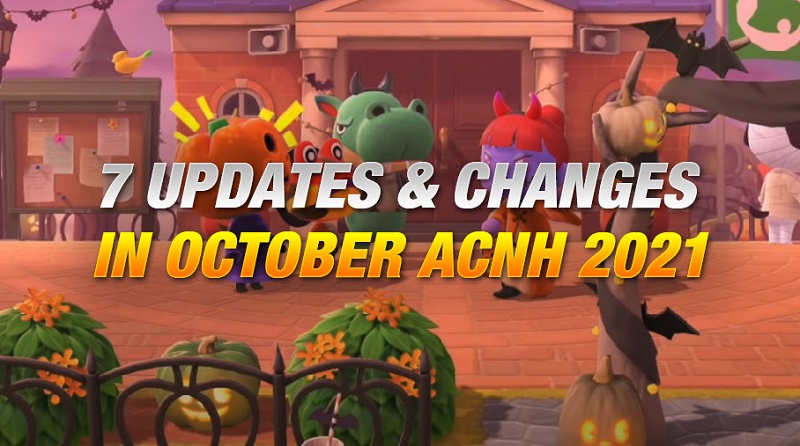 7 Updates & Changes In October ACNH 2021
We highlight seasonal adjustments and October updates 2021, as well as limited-time items and events. We even discuss the details of tiny changes to seasonal materials and weather phenomena, so everyone knows what October will look like.
1. Halloween Event
This is the most obvious addition to ACNH in October, the spooky event that takes place on October 31st and sees the special character jack return to host the event. During the evening, villagers will dress up in adorable costumes whilst trick or treating beware, if you're asked for candy, you better give them some or they will trick you. Anyway, the event sees jack handling out a bunch of exclusive spooky items that can only be obtained on the day including Jack's face and robe as well as other spooky items. However, the reason Halloween is so awesome is because it's essentially a month-long event and allows players to collect candy and buy costumes from October 1st. You can even learn spooky doha recipes and unlock scary reactions. So it's pretty exciting plus just a few days ago Nintendo officially revealed three brand new Halloween items.
2. Seasonal Item
As well as full-blown holidays like Halloween, Animal Crossing New Horizons also celebrates real world events and thanks to the most recent update sees a brand new one take place in October from October 25th and through to November, the Day of the Dead takes place and introduces the Maori gold decoration in honour of the celebration. This event is typically celebrated in Mexico and is a festival that honors the deceased with parades and costumes. The ACNH item is currently time locked but will become available from the next stop nearer the time. It's awesome we're seeing more and more diverse celebrations like this added to the game.
3. Seasonal Materials
October also sees a slight shift in these seasonal materials that can be found around the New Horizons island whilst there's no change to the pine cones and acorns that will continue to spawn in the northern hemisphere. The southern hemisphere are days away from the cherry blossom season. From October 1st and through to October 10 th, trees will begin to spawn cherry blossom and cherry blossom petals will start floating around the island. These can be called with a net and used to craft some of the limited time cho blossom items including the cherry blossom, viewing lantern, the cherry blossom branches and outdoor picnic set amongst others.
4. Fishing Tourney
Now something both the hemispheres get to enjoy is the final fishing tourney of 2021 on the second Saturday of October, which this year is the ninth cj will stop by the plaza to host the final fishing tourney of the year. Essentially this is a little friendly competition that sees players catch as many fish as possible within the time limit in order to earn points and earn one of three awesome fishing trophies. During the tourney, players can also exchange points for prizes including the fish one, the fresh cooler and the fish door plate amongst others even if you've taken part in a previous tourney. This is an excellent opportunity to unlock a different type of trophy or even some prizes you've missed out on previously.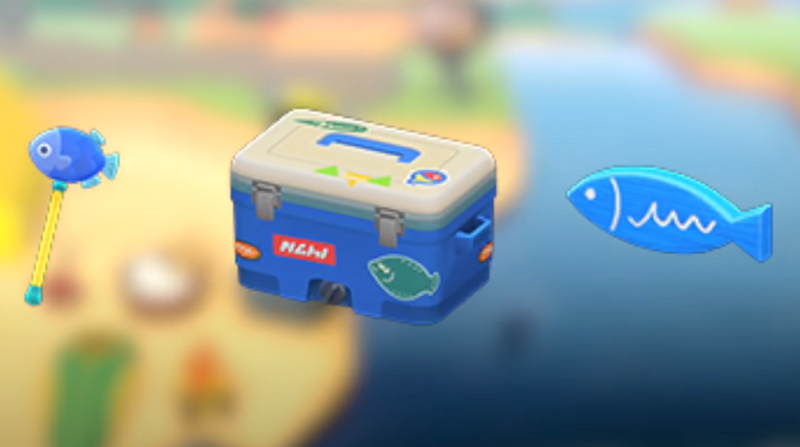 5. Weather
We can also expect to experience some different weather phenomena. Now that we're well and truly into a new season, players in the northern hemisphere can continue to encounter rainbows, but into October and through to November you may also spot cirrus and zero cumulus clouds. These clouds tend to appear on partially cloudy hours on days with bad weather. Players in the southern hemisphere on the other hand can still encounter auroras at night. However, from October 1st will no longer be able to encounter river or sea fog that usually occurs between 5am and 9am. The good news is you may spot more thin clouds until the end of November.
6. Bushes
As you'd expect with any new month October is seeing several visual changes to the natural elements around the island, primarily to the colours and textures of trees, weeds and grass have. The most notable change for October is to the bushes and the flowers they bloom. Players in the northern hemisphere may have already noticed, but beginning late September, red and yellow hibiscus have stopped blooming and instead we can now see orange and yellow tea olives, these will continue to bloom through to the end of October and pretty much have the shortest life span compared to other bushes. So you may want to plant some while you can going into October, players in the southern hemisphere won't see any bushes flowering until October 11th at which point pink and white, azalea bushes will finally bloom.
7. Critters
It wouldn't be a new month without a shift in the types of critters. Players can encounter around ACNH island and October is no different. Now as we're heading into fall and towards winter, the northern hemisphere will only see 6 new critters including the ladybug, yellow perch and venus flower basket amongst others. However, the southern hemisphere are in the middle of Spring and heading towards summer. So we'll see a grand total of 21 new critters spawning around the island including the atlas moth, snapping turtle and lobster amongst others. So plenty of bugs, fish and deep sea creatures to search for if you're still looking to complete the museum.
So these are 7 changes we can expect to see in October 2021, what are you looking forward to the most?