ACNH Carnival Of Venice Event 2022 - Venetian Carnival Mask & How To Get | New 2.0 Update Items
2/8/2022 4:37:48 PM
In this guide, we talk about the first seasonal event of February in Animal Crossing New Horizons - Carnival Of Venice Seasonal Event, covering all 5 brand-new 2.0 update items, Venetian Carnival mask & how to get them.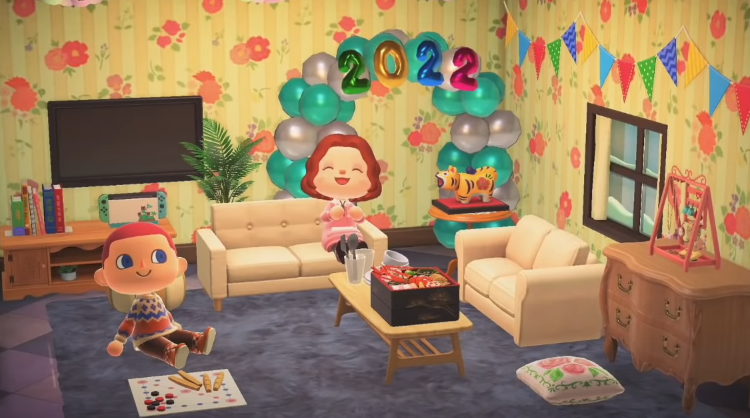 ACNH Carnival Of Venice Seasonal Event 2022 - New 2.0 Update Items & How To Get
Thanks to the most recent content update that was distributed just before the holidays, we're slowly experiencing all of the new seasonal celebrations that were added to ACNH. Since the update has been mostly refreshed and updated events such as all of the future new year's items including the zodiac figurine set, but also new celebrations such as the lantern festival which introduced several handheld items in honor of the start of winter. However, the most recent update also introduced some brand new events for 2022 which are debuting for the first time this year. The next seasonal celebration or seasonal event is called the Carnival of Venice.
Just like with all limited-time items, if you head to the residence services and boot up the Nook Stop or access the nook shopping app on the Nook Phone, if you've unlocked it, you can navigate over to the seasonal tab to see the items currently available.
New Seasonal Items - How To Get Venetian Carnival Mask In ACNH
Starting February 7th and running through to March 1st, you can purchase the exclusive Venetian Carnival mask for 2,400 bells which is available in both hemispheres. The item falls in the fairy tale party and theatrical themes for labels fashion checks, so it's a great item to have readily available. If you hover over the item and press the x button, you can get a little more information about where or how the event is celebrated in real life.
Venetian Carnival Mask Designs
Unlike many other seasonal items, the Venetian Carnival mask is available in a variety of designs including the gold, pink, blue, silver and white mask variations. One of these masks will appear each day. So for the completionist out there, you will have to go back for five consecutive days to get the entire set. This is because masks are a clothing accessory and not a furniture item, so can't be customized like you might think.
Although these were introduced in honor of the Carnival of Venice, they have been available since the 2.0 update back in November and because the update unlocked all future events and remove the time locks they had in place, you may have seen these around already because you could literally time travel to them the moment the update released which is why Nintendo put the time locks in place originally.
Carnival of Venice is brand new to the franchise in general, so we don't have anything to compare it to, it's awesome Nintendo are still adding new seasonal items like this being diverse and including a variety of cultures in the game. What do you think about these Venetian carnival masks?