What to Expect in Animal Crossing New Horizons 2023 - ACNH Future Updates 2023
1/31/2023 5:30:50 PM
Animal Crossing New Horizons launched about 3 years now, and Nintendo has not revealed a major update for a long time. What can we expect in 2023? Or what are the possible future updates in ACNH 2023?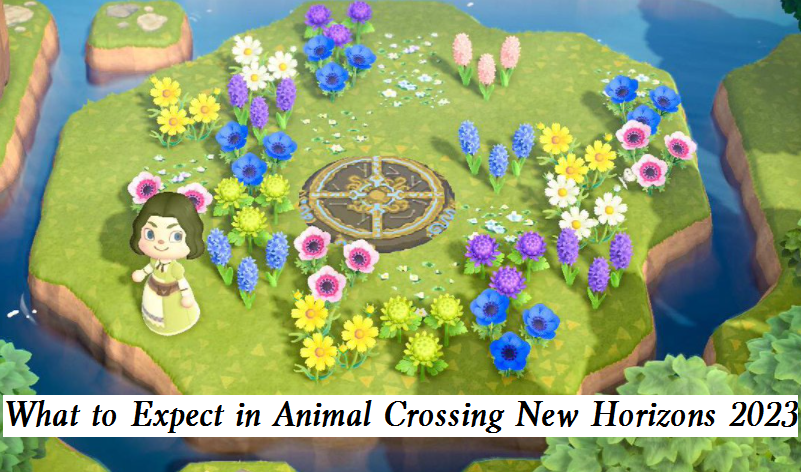 What to Expect in Animal Crossing New Horizons 2023 - ACNH Future Updates Predictions 2023
We are entering a new year and February is just around the corner, the third anniversary of Animal Crossing New Horizons is approaching, will Nintendo bring some new content or ACNH items for the 3rd anniversary? Nintendo often changes their plans, even though there is no new 2nd-anniversary cake in the mail last year, you can still check that on the day.
In addition, there is a rumor that the Zelda villagers are going to be added to ACNH later this year, to coincide with the launch of Tears of the Kingdom. Mostly because it has been confirmed recently Zelda amiibo is being reprinted, but also because it just makes sense to use their biggest Switch seller, to promote their newest game. In addition, Nintendo likes to crossover Zelda with Animal Crossing, but this is just speculation so far.
In terms of future updates and new content, there are many other things Nintendo could do to keep the Animal Crossing franchise fresh and offer something new to the Animal Crossing community. Mayor Mori thinks the most obvious are releasing ports of old Animal Crossing games, or releasing a spin-off. There's a good chance we could see either a remaster of the original Animal Crossing or a port of past Animal Crossing series games. When highlighting all of the Animal Crossing content that will be lost, but with a move so bold from Nintendo, it makes sense that they plan to republish some of the content that will be lost, what better place to start than an installment from their best selling Nintendo Switch game. Bringing Animal Crossing Wild World, which was originally released on Nintendo DS isn't that far-fetched. And until March this year, so in 2 months, Wild World continues to be available on the Wii-U eShop. After that, it disappears, into the void. So bringing it to Switch, to keep the Animal Crossing series alive, makes sense. The most common reaction when you mention DS ports is how Nintendo will tackle the Dual Screen. Wild World was ported to the Wii-U, and the Wii-U utilizes a single screen, just like the Switch. Now, Nintendo Switch has already seen Nintendo DS ports and remakes come to the platform in the past, and DS games are available even right now on the Nintendo Wii-U eShop, but should Nintendo decide a Port for Animal Crossing isn't the way to go, they could drop a new Spin-off instead. The most recent Spin-off for the Animal Crossing franchise is Animal Crossing Pocket Camp. This Smart Device game is wildly successful, and believe it or not already over 5 years old, and still going strong, will millions of worldwide players and downloads, keeping it on the top charts. However, although Pocket Camp is a great addition to the Animal Crossing franchise, and fills that gap in the mobile market, there is certainly room for another Spin-off, and one that uses more modern, Animal Crossing New Horizons assets, on the Switch platform. Over the years Animal Crossing has seen releases of Mainline titles, followed up with Spin-offs to keep the franchise relevant, until the next Mainline game. Between New Horizons and its predecessor, we saw 3. So it's not unrealistic to think Nintendo will likely continue that trend, and given it's been 3 years since New Horizons launched, it's about the right time.
What kind of Spin-Off could we see? It could be based around some kind of Multiplayer or mini-games Spin-off, that sees players playing online together, outside of their Island environment. Think WarioWare or even Mario Party, but Animal Crossing. The reason Tortimer Island, and other mini-games were never included with Animal Crossing New Horizons like they were back in the New Leaf days for example, is because Nintendo is planning on a separate release. From a business standpoint, they will need to capitalize on the success of New Horizons, and although Nintendo is set to have an incredible year on the Switch, we are seeing eShops shutting down, so it makes sense to try and start filling that void.