Animal Crossing New Horizons Custom Designs Mastering Tips - How To Get & Use ANCH Custom Designs
2020/5/22 16:31:48
This guide will present you how Animal Crossing New Horizons gives you a lot of opportunities to be your best creative self through custom designs. With the custom designs application on the neck phone, you can customize and decorate furniture clothing your house and even the ground to make your very own designs, this means there are no boundaries to how unique you can make your island in Animal Crossing New Horizons and today we're going over a few tips to help you with your glow-up.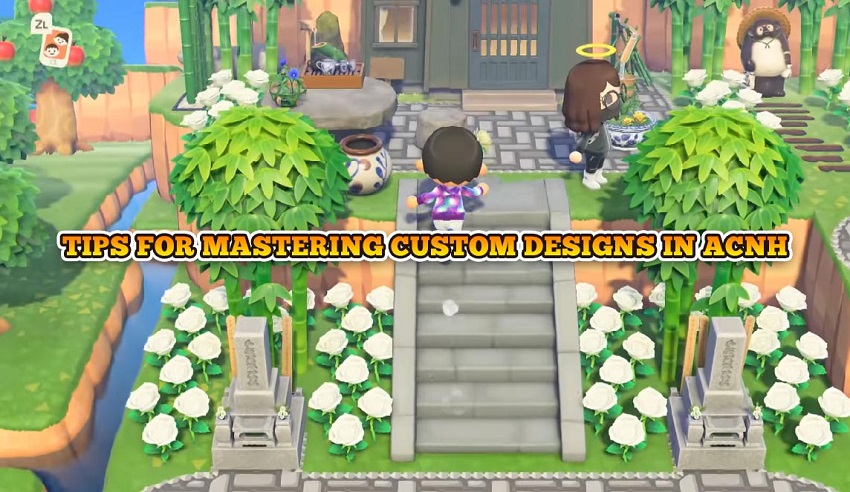 Animal Crossing New Horizons Custom Design Guide - Download, Master Custom Designs
Animal Crossing: New Horizons on Switch enables you to make custom designed art to use throughout the world as clothing, paving, skins for your items or just the beautiful works of at they are proudly displayed on a canvas. This guide presents how to get custom designs and how to use custom designs in Animal Crossing New Horizons.
ACNH Custom Design Download Tips - How To Get Custom Designs In ACNH
1. First off, you'll need the able sisters on your island and the custom designs app on your nook phone to do all the customization you'd like. When resident services is upgraded, grab the Pro Design, upgrade for your NIC phone from the next stop machine. It'll run you 800 Nook Miles.
2. Next, in order to download yours or other players designs, you will need to download the Nintendo switch app on your iOS or Android device link your Nintendo account and you'll get access to the QR code scanner.
3. Lastly, there are two ways to download designs, you can input a designer code at the able sisters kiosk or you can download your scan QR items by hitting the plus button. When you have the custom design, the app open on your Nick phone. Keep in mind that you'll need a Nintendo switch online subscription to download designs from the kiosk.
Once the able Sister Shop is officially on, your Island pro designs and the kiosk will become critical to your clothing design needs, while the regular custom designs can be used to make basic shirts, pro designs can be made for all kinds of clothing styles including different kinds of dresses and hats.
Animal Crossing New Horizons Custom Paths Designs
There are a lot of awesome custom paths and designs that you can find online. I got these paths from artists on Twitter for my very own Island and it's perfect for the style that I want. I found these recently but even since then there are even more path designs that have been created, keep in mind though you don't have an infinite amount of custom design slots. So you have to be sure to manage your space to get as many designs as possible. If you replace a design that's already on the ground with something new, it'll automatically switch what was on the ground to the new design. If you use the custom paths in tandem with the island designer at paths, you can make some really unique layouts for your Island.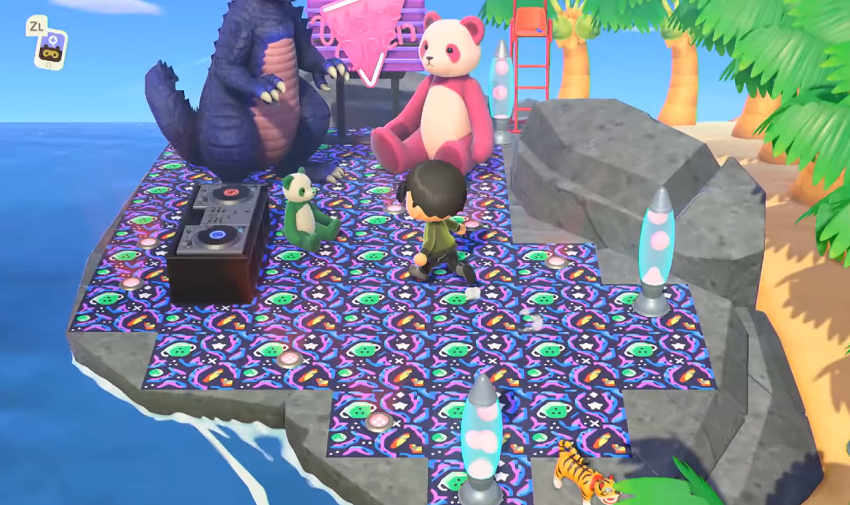 Animal Crossing New Horizons Custom Designs Uses
Can Be Used For DIY Recipe
These designs can be used when customizing certain pieces of furniture which brings us to our last tip - customization kits are your best friend, you may notice that a lot of your ACNH DIY recipes are customizable, you can check this by looking through your Nook phones recipe lists and finding the paintbrush icon on the top left of the recipe. You can choose from a selection of preset options or even adding your own custom designs that you downloaded. However DIY recipes aren't the only things you can customize.
Can Be Placed On Furniture
Certain pieces of furniture are also customizable even things you wouldn't expect slap your town flag sticker on a guitar add a custom print to a cushion or see what other options are available for that fish print you just went from the fishing tournament.
Can Be Placed On Walls, Floor, Clothes
Custom designs can be used as wallpaper, as flooring, and patterns for clothing. It's a great way to customize your character, your house, and your island!
Can Be Used To Make Face Paint
Custom Designs can be used to add a particular splash of color to most parts of you - including your face! If you want to make your character have some unique facial markings, you have the freedom to do so!
You'll be surprised by how many items in the game can be customized. So take your time fill your pockets and head to a workbench to add your own personal touch. We hope this article has inspired you to get creative!