Best ACNH Pumpkin Patch Designs & How to Grow Pumpkins in Animal Crossing New Horizons
9/27/2020 10:57:04 AM
The anticipated Animal Crossing New Horizons fall update trailer finally arrives with the announcement of the upcoming events and features in October, including ACNH Halloween, Jack, Pumpkins, etc. The Pumpkin DIY recipes are not available now, we can expect that when the 1.5 update officially launch. Now Akrpg.com bring you 10 best ACNH pumpkin patch designs for reference, as well as the guide for pumpkins growing and farming.
Animal Crossing New Horizons Pumpkin Update - How to Grow Pumpkin in ACNH?
Pumpkin is a newly introduced Animal Crossing New Horizons item that can be used as crafting materials in various DIY recipes and decorating objects in house exterior or interior, you can also eat it for stamina. When the ACNH 1.5 update become available on September 30, 2020, you can start to grow pumpkins for crafting a wide range of Animal Crossing pumpkin items like pumpkin arch, lantern set, pumpkin stack, pumpkin stool, pumpkin fence, and more, or buy any items directly at AKRPG.
How to get ACNH pumpkins?
Timmy and Tommy only offers pumpkin seeds for sale throughout the October, while you can purchase them from Leif the whole year as long as he shows up.
1. Buy Pumpkin seeds from Nook's Cranny with 280 ACNH bells or from Leif when he visits your island.
2. Prepare a pumpkin patch or farm area for growing the seeds
3. Plant pumpkins directly from your inventory or dig a hole with a shovel then put the pumpkins
4. Water your pumpkins frequently and take good care of them
5. Harvest the pumpkins when it's grown (maybe you can get multiple pumpkins from one plant)
Best ACNH Pumpkin Patch Designs - Animal Crossing New Horizons Pumpkin Ideas
Thanks to the following players who shared these Animal Crossing pumpkin patch ideas on Reddit, Instagram, Pinterest, and Youtube, take a look and make preparation for your pumpkin patch.
ACNH Pumpkin Patch 1 - Created by Hello Bunny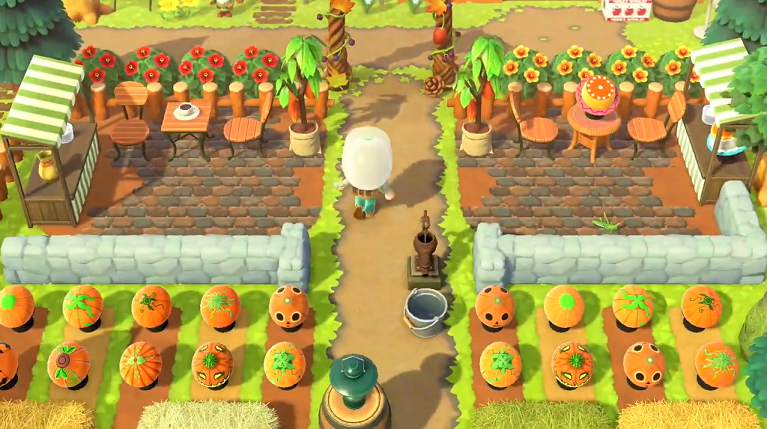 ACNH Pumpkin Patch 2 - Created by coffeeandnewhorizons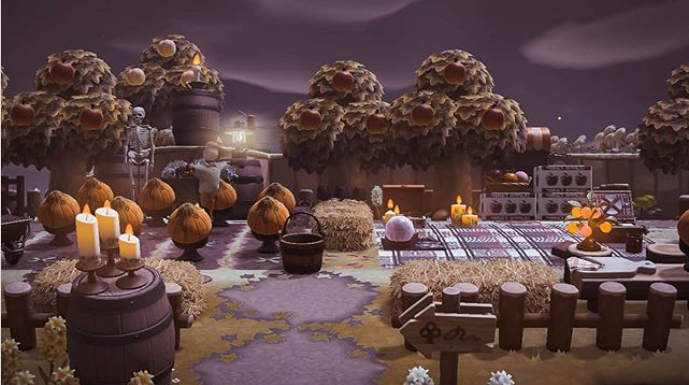 ACNH Pumpkin Patch 3 - Created by lylaisle_acnh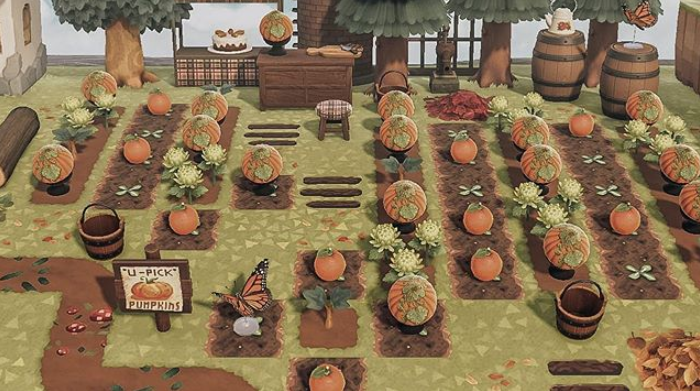 ACNH Pumpkin Patch 4 - Created by melinator852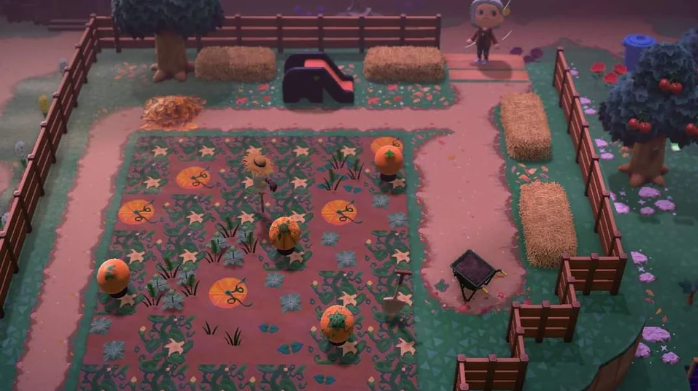 ACNH Pumpkin Patch 5 - Created by Rose Wheeler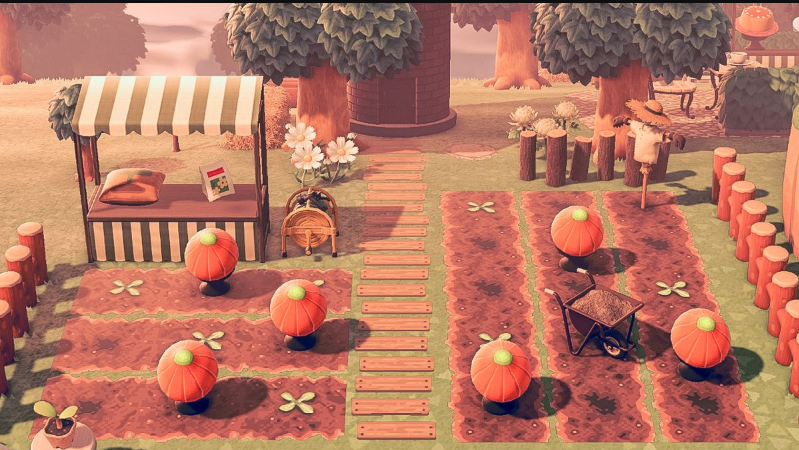 ACNH Pumpkin Patch 6 - Created by gamewithvivian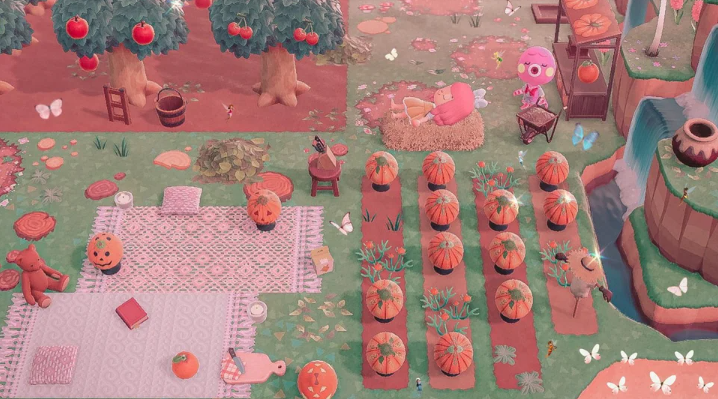 ACNH Pumpkin Patch 7 - Created by maggie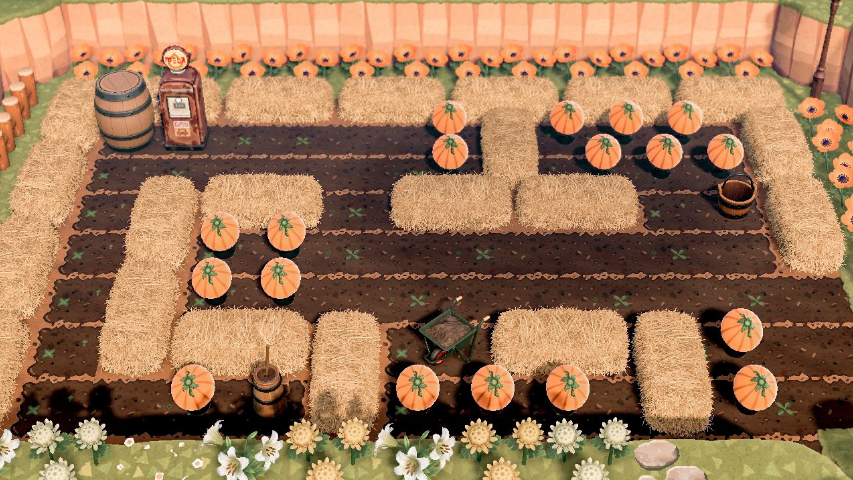 ACNH Pumpkin Patch 8 - Created by Lauryn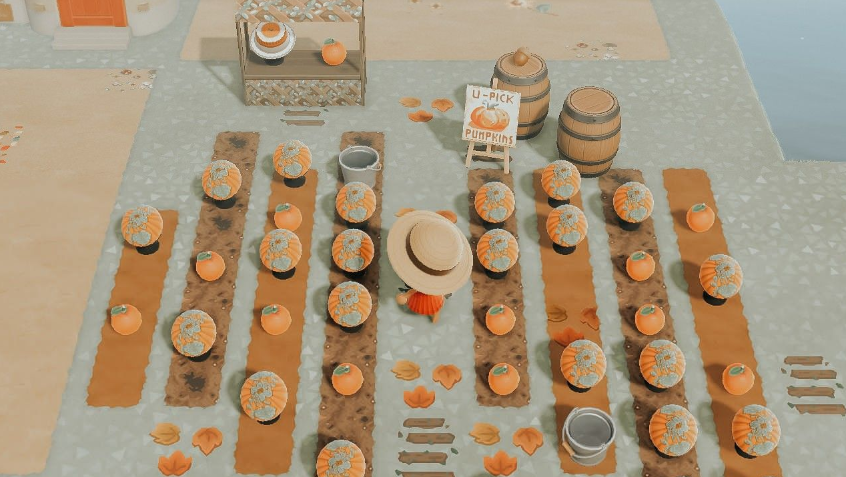 ACNH Pumpkin Patch 9 - Created by dreamsicle_acnh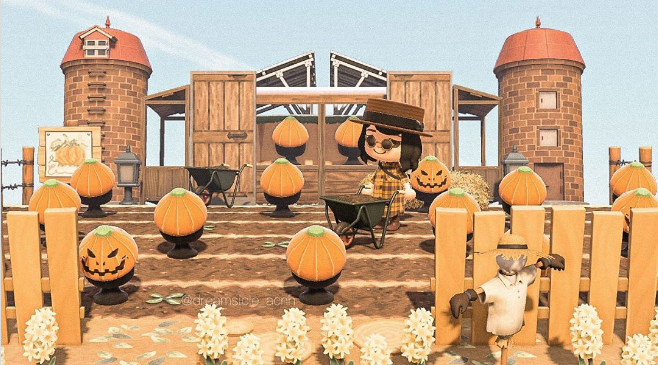 ACNH Pumpkin Patch 10 - Created by watermelongummibear