Animal Crossing New Horizons Winter Design & Decorating Ideas for Your Island and House
11/3/2020 9:47:23 AM
The autumn is going to the end, when the winter is coming, how will you create your perfect winter-themed island or Christmas celebration house in Animal Crossing New Horizons? Many ACNH items can contribute to the winter aesthetic, custom designs are also brilliant. Here are 10 best ACNH Winter (Christmas) design ideas for decorating your island and house, as well as tips for building the design.
Related Read: ACNH Mushroom Design Codes
Animal Crossing New Horizons Winter Design Ideas for Outdoor and Indoor Decorating
The uncanny craftsmanship of nature creates the changes and fantastic scenery of the four seasons, as a life simulation game, Animal Crossing New Horizons allows players to constantly upgrade their designs and decorations using their distinct thoughts. Along with Thanksgiving and Harvest Festival, winter is upcoming in the game. How to design your island in winter? Here are some tips for the ACNH winter ideas.
Add winter-inspired elements and texture into the custom design
Create custom paths, floors, and stones with natural and realistic items, such as snow, ice, frost and frozen objects, white and blue bricks or tiles, as well as wood planks, you can also search for the existed designs with ACNH winter design codes and download the ones you like to use on your island. Add white onto your dirt path and other decorations to make them more like a snowy day, you can also consider silver, gold, red, green, and other tones to embellish.
Use Christmas items
Because Christmas is the representative festival of winter, add some items related to Christmas can increase a mood of celebration and happiness in the cold winter. Now, Big Festive Tree is available in different colors and can be purchased, you can put several Christmas tree in front of your house, or decorate your path with Festive Tree, gift box, colorful lamps & lights, and deer anywhere on your island, the appearance of deer is a symbol of auspiciousness. On a cold winter day, the beautiful red nose flashes in the snow, making people feel warm.
Dress for winter and Christmas
The change of dress is another form of seasonal change, there are lots of warm and beautiful custom costumes designed by players, you can find them on PINTEREST, INSTAGRAM, REDDIT, and other places like AKRPG, we keep updating the latest and hottest ACNH design ideas for different themes. We can also expect Nintendo releases a new set of ACNH Christmas costumes similar to Halloween costume.
Use seasonal items
Once the winter started, you will have chances to collect multiple types of seasonal materials including snowflakes, blue ornament, gold ornament, etc., with these materials, you can craft winter-themed ice series furniture and Christmas items after you get the recipes.
Best ACNH Winter Design Ideas
Check out the list of Animal Crossing New Horizons Winter & Christmas Design Ideas.
ACNH Winter Island 1 by @heathhorizons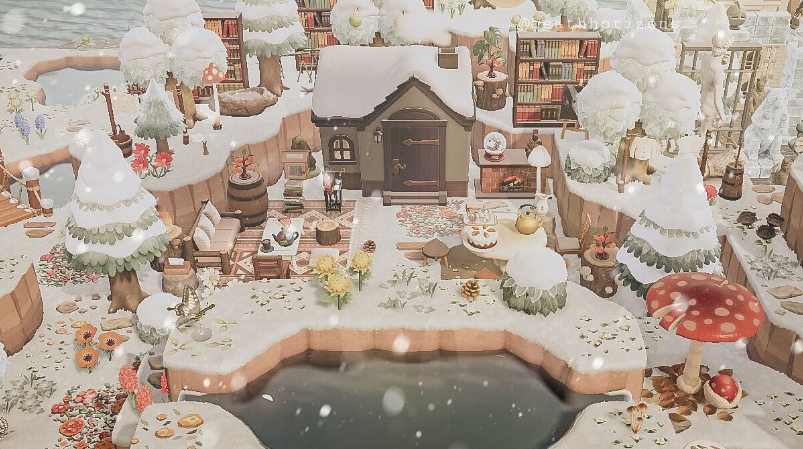 ACNH Winter Island 2 by _moonscar.island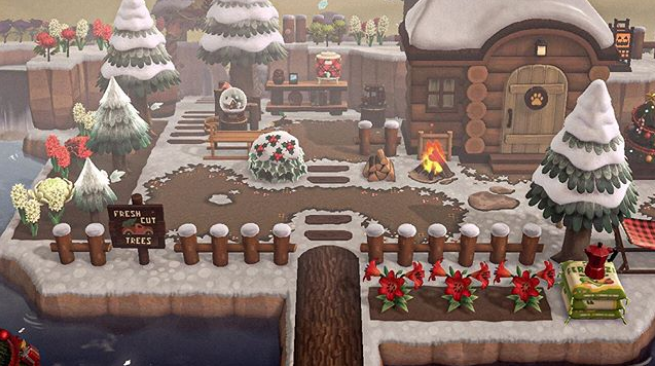 ACNH Winter Island 3 by heathhorizons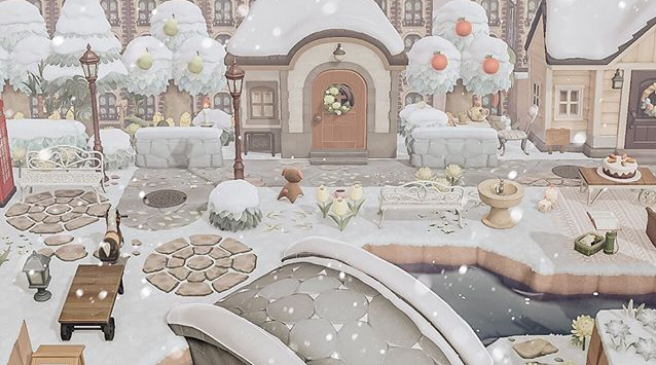 ACNH Winter Island 4 by lauraanimalcrossing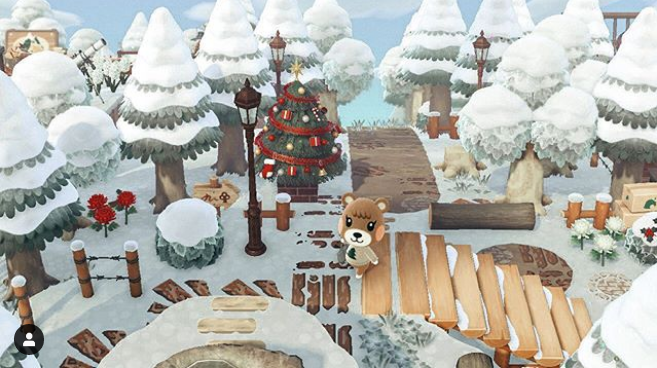 ACNH Winter Island 5 by azaleascrossing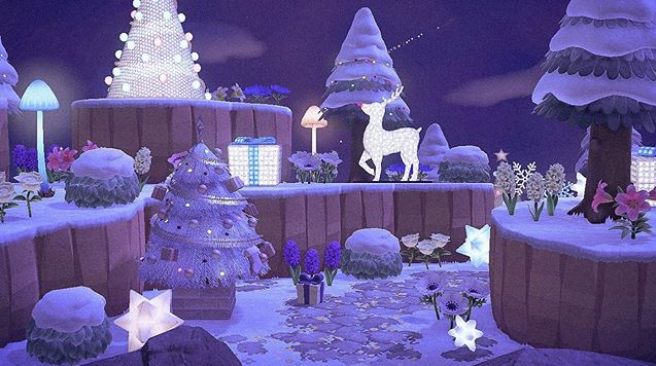 ACNH Winter Island 6 by kriiisxacnh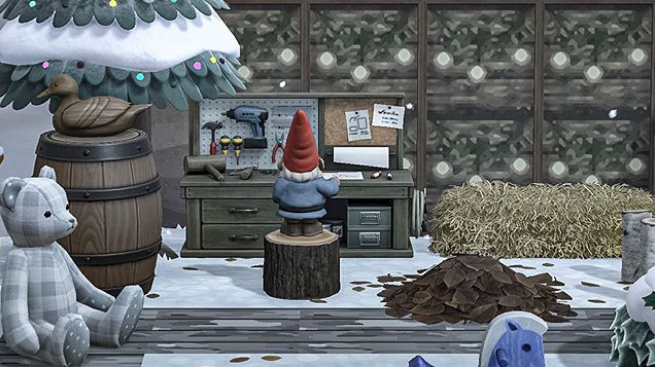 ACNH Winter Island 7 by sunnydale.acnh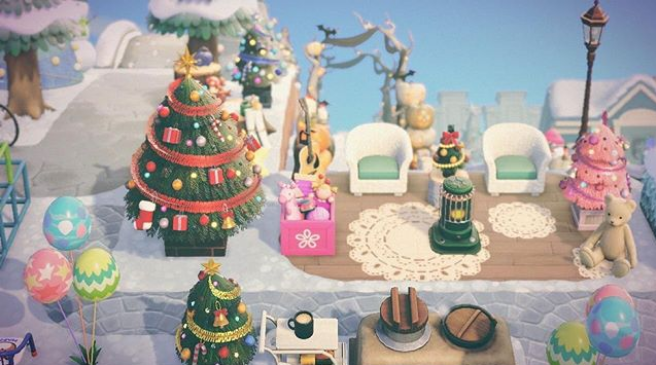 ACNH Winter Island 8 by u/landofkoo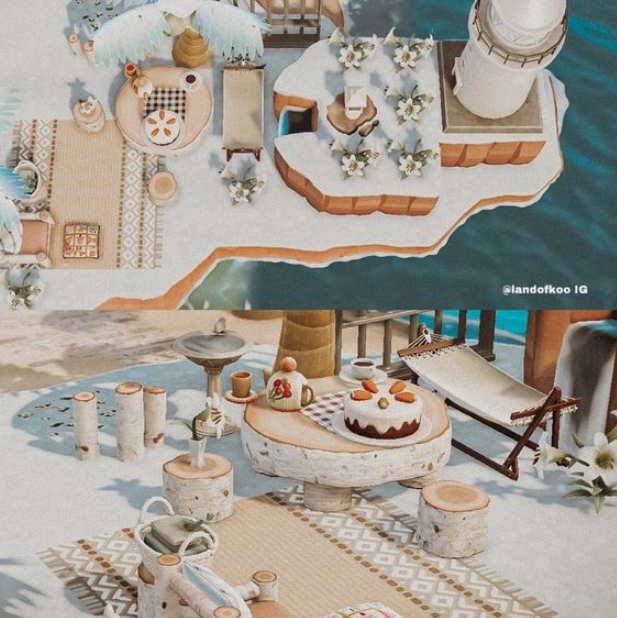 ACNH Winter Island 9 by @norihorizons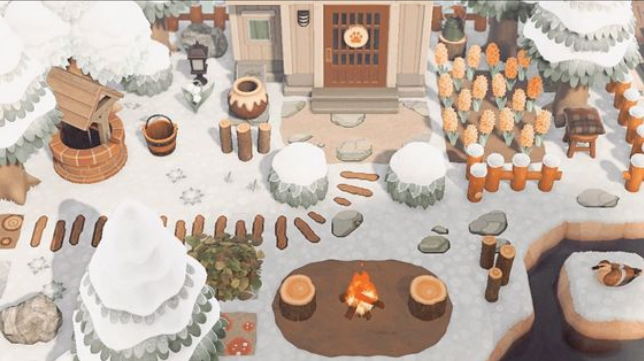 ACNH Winter Island 10 by lauraanimalcrossing