Best ACNH Museum Entrance Ideas & Tips - 5 Star Chic Museum Entrance Designs, Path & Floor Custom Design Codes
11/13/2020 11:08:00 AM
Struggling to know how to design the outside of your museum entrance in Animal Crossing New Horizons? This guide may help players customize their museum entrance with useful tips and tricks.
Animal Crossing New Horizons Museum Entrance Design Ideas
A museum is a special place on any player's islands in Animal Crossing New Horizons, it is a monument to history, recalling life that existed a long time ago into one location. You can fill it with bugs, fish, and art to display on the walls. You can use custom design codes like stone paths, patterned floors, flowers and leaves to make your museum entrance appear more natural. For starters, the museum should represent and match the theme following the rest of the island. Base the way you plan to build your museum entrance as it matches the rest of the island. In this article, we present some inspirational museum entrance design ideas for you as well as some design codes.
ACNH Museum Entrance Design Tips & Tricks
Before we starting, let's learn some tips and tricks of building up museum entrance will make your work easier.
Tip 1 - Flowers, Trees & Plants
You'll need a lot of flowers, trees, and brushes, surely this is up to you but trying to find a cohesive color palette. Remember that you should keep your flowers under control, otherwise they will mess up your designs. All you need to do is place clear transparent patterns on the ground around the flower to prevent it from spreading. For trees, cherry blossom trees are a great choice, so the road will be covered with blossom petals, which add some romantic atmosphere to the museum entrance. And you can get some cedar trees or mushrooms too as it's mushroom season now, this kind of ACNH item can be collected. Choose some roses that match the museum's exterior. You can plant weeds to fill small empty spaces, after 150 planted weeds, they will no longer grow.
Tip 2 - Color Schemes, Patterns, Decorating Item Selection
Make sure your items and decoration fit the overall theme of museum entrance. Also, take certain color schemes into account, and what patterns the player would like to have on display.
It is recommended to use the custom designs app on the Nook Phone to create a color for a carpet. This carpet will be placed at the entrance of the museum and rundown to the very bottom of the island.

The player can also create rope fences to barricade. The recipe for rope fences can be obtained by redeeming Nook Miles at the Nook Stop machine in the Residence Hall. Once the recipe is collected, the rope fences require 4 Iron Nuggets to be constructed.

If you have any additional fossils, place them out on display at the front of the museum. It is recommended to use the skulls of the fossils to put out in the front since these look the coolest.

Placing some fish models and statues in front of the museum can excite visitors once they go inside.

Add some nova lights which can brighten up the area and just make museum entrance look really spectacular and make it different.
Tip 3 - Terraforming
You want to make your terraforming as natural as possible, rounding off edges and creating cliffs and rivers that aren't perfectly circular/square, but more random and naturally occurring Herb. By doing this, it creates a more natural and cozy look.
Waterfalls & Fountains: Waterfalls take your eye down and show you what's down there outside of your museum. Placing smaller items and flowers on cliffs and fountains can make your museum entrance appear natural and peaceful.

Seated Area: A sitting area is prepared for visitors have a rest after visiting the museum. Place some small lights running through the area and simply set up some stalls.
Entrance Ideas For Your Animal Crossing New Horizons Museum
Thanks to the Youtuber - Sophie Charlotte Gaming who shared some different ACNH museum entrance Ideas on her youtube video. Let's take a look at how amazing these designs are.
1. Museum Entrance With Rock Spawn Area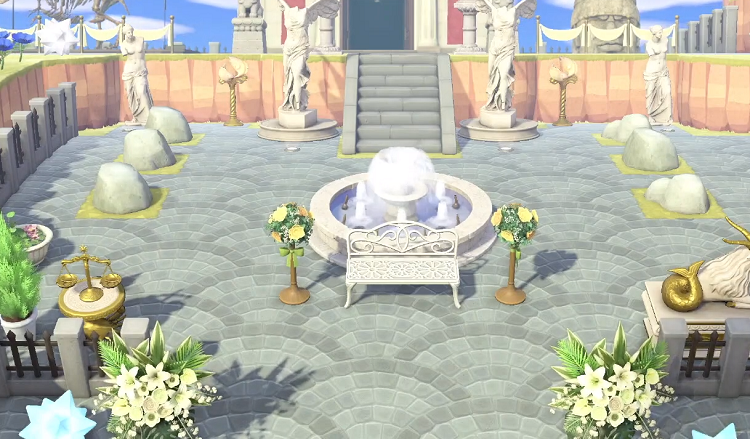 2. Museum Entrance With Dinasour Model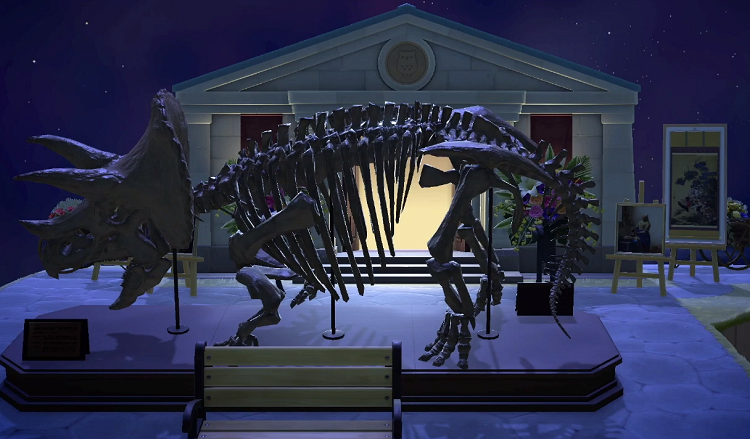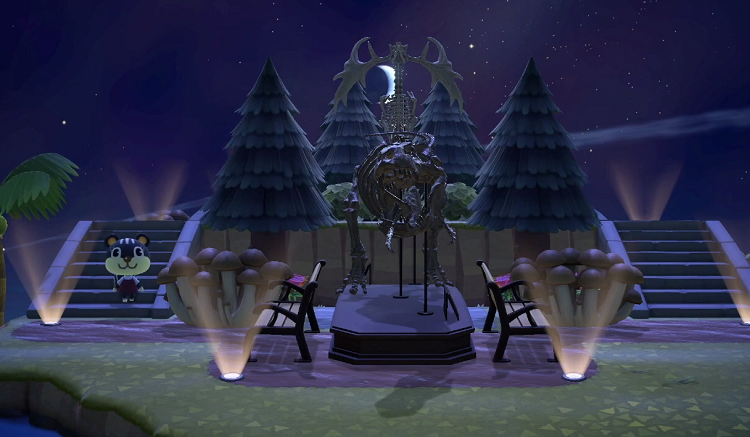 3. Calm And Peaceful Museum Entrance Without Much Terraforming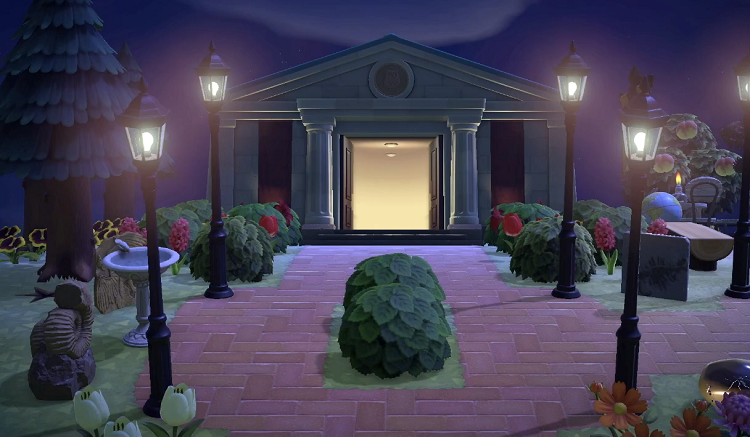 4. Museum Entrance Full Of Life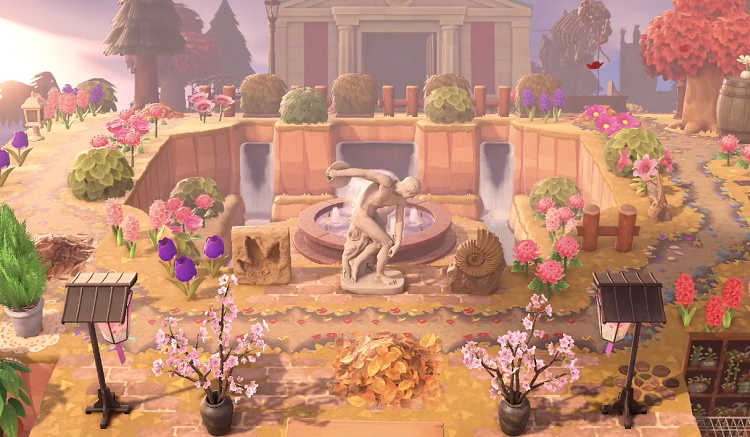 5. Peaceful Museum Exterior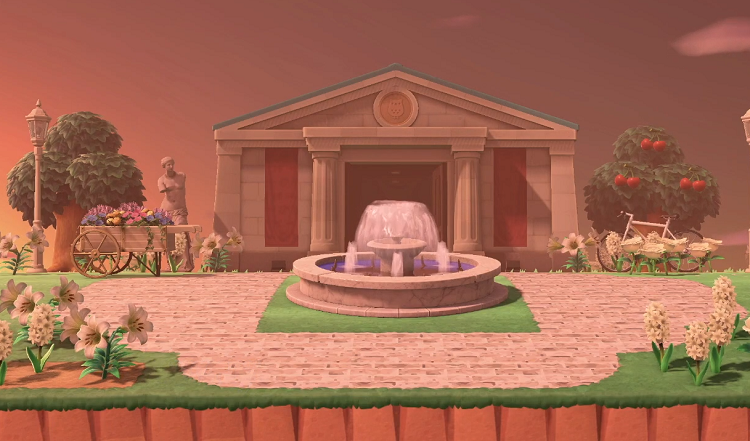 6. Greeney Museum Entrance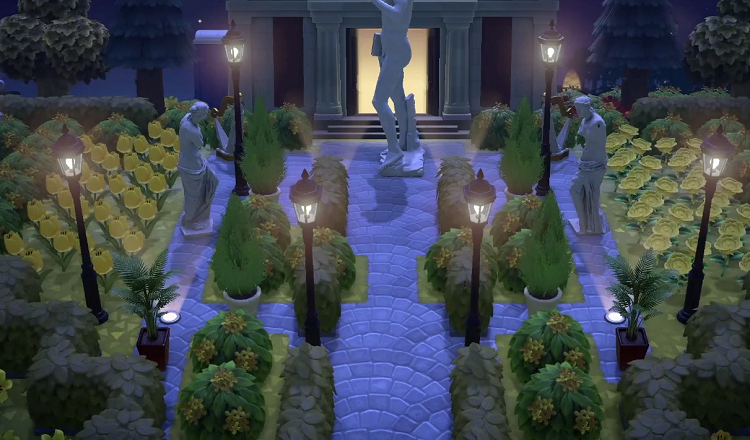 7. Museum Entrance With Clean Stone Staircases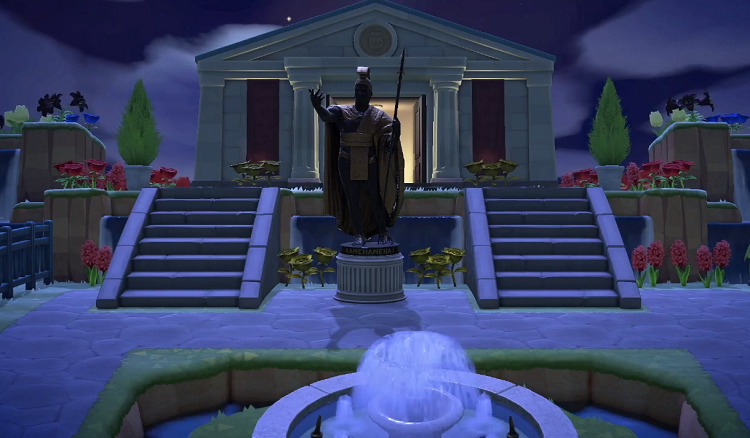 8. Museum Entrance With Foresty Feel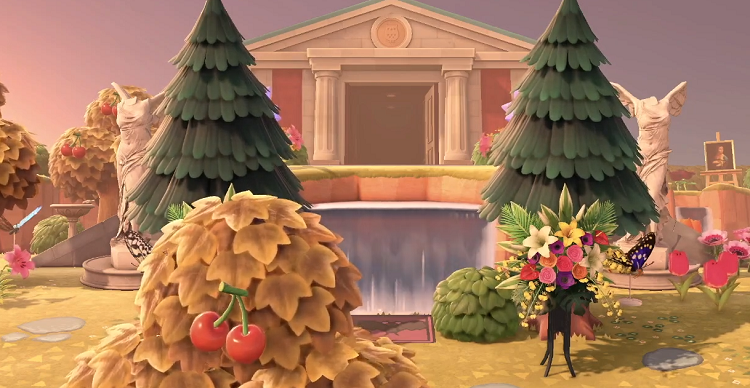 9. Museum Entrance With Custom Floor Design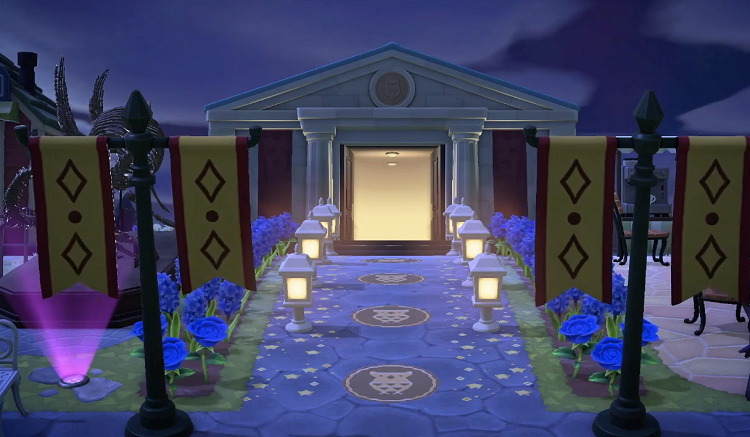 10. Rustic & Ancient Museum With Real Stone
11. Cherry Blossom Themed Museum Entrance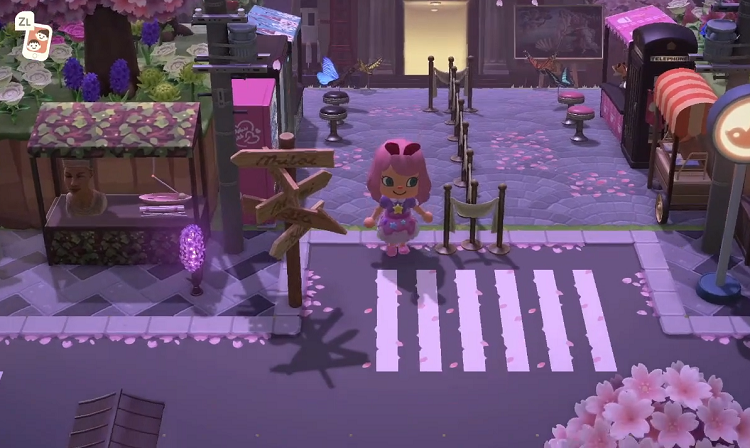 ACNH Museum Entrance Custom Design Codes For Floor, Sign, Fence & Flower Patterns
MA-4471-1720-0257
MA-5045-7448-4706
MA-2110-8837-1812
MA-1110-4718-2766
MA-7846-7909-0372
MA-7011-8313-9106
MA-9469-5807-8965
MA-8877-9321-2171
MA-8155-4247-9125
MA-3993-1314-1451
MA-5219-3954-7097
MA-5426-1914-7897
MA-7907-9920-2584
Are these ACNH museum entrance tips useful to you for building your own perfect museum exterior in Animal Crossing? Do you like these best museum entrance designs ACNH? If none of these are what you want, you can get more Animal Crossing Designs here. Also if you are looking for any Museum style items, welcome to check out our offered ACNH items!