Best ACNH Christmas Tree Farm Ideas - Animal Crossing New Horizons Xmas Tree Farm Design Tips
12/1/2020 4:19:10 PM
Want to transform your island into a Christmas style? Then a Christmas Tree Farm is indispensable. In this guide, we share some great layout tips and ideas for helping you quickly build a Xmas Tree Farm in Animal Crossing New Horizons.
Animal Crossing New Horizons Christmas Tree Farm Design Ideas
Snow has floated on your Animal Crossing New Horizons island, Santa Claus will come to the world, and the elk will gallop in the air. It's time to prepare for the holiday! To decorate your island into a winter festive vibe, the first thing you should do is go to Christmas Tree Farm cut your own Xmas tree! So why don't build up a farm now! So it's time to add a tree farm to your winter ACNH island.
How to build an impressive Xmas tree farm? Here we give you 10 useful tips:
1. Build up some cliffs to block off some of the open areas for your tree farm layout

2. Place some fences (Barbed-wire Fence, Spiky Fence or Country Fence) to create an enclosed farm space

3. Plant some trees such as large young cedars in the fenced areas

4. Add some clumps of weeds or saplings around the large trees

5. Place some custom paths for where your trees are going to be

6. Plant fruit behind or next to the trees to stop the growth. Shrubs do not halt tree growth.

7. Also add some trees around the back to plus a bit more of a foresty feel.

8. Place some farm utensils such as Axe, Watering Can, Firewood, and other matching decorations

9. Set up a welcome signboard with custom designs at the gate of the farm

10. Build a little spot for resting when you could get tired of chopping down Christmas tree

11. Add more holiday vibe to the tree farm with Christmas theme items
Related Read:
Best Animal Crossing New Horizons Christmas Tree Farm Designs
With the above tips, we sure you can fast build up your Christmas tree farm in Animal Crossing: New Horizons. Actually, it is very simple to process and layout, you only need to prepare a few items. If you still don't have a good design idea or don't know how to layout it, check out the below fabulous tree farms collected from social platforms, which will surely inspire you.
ACNH Xmas Tree Farm Design 1 (By @mochihorizons)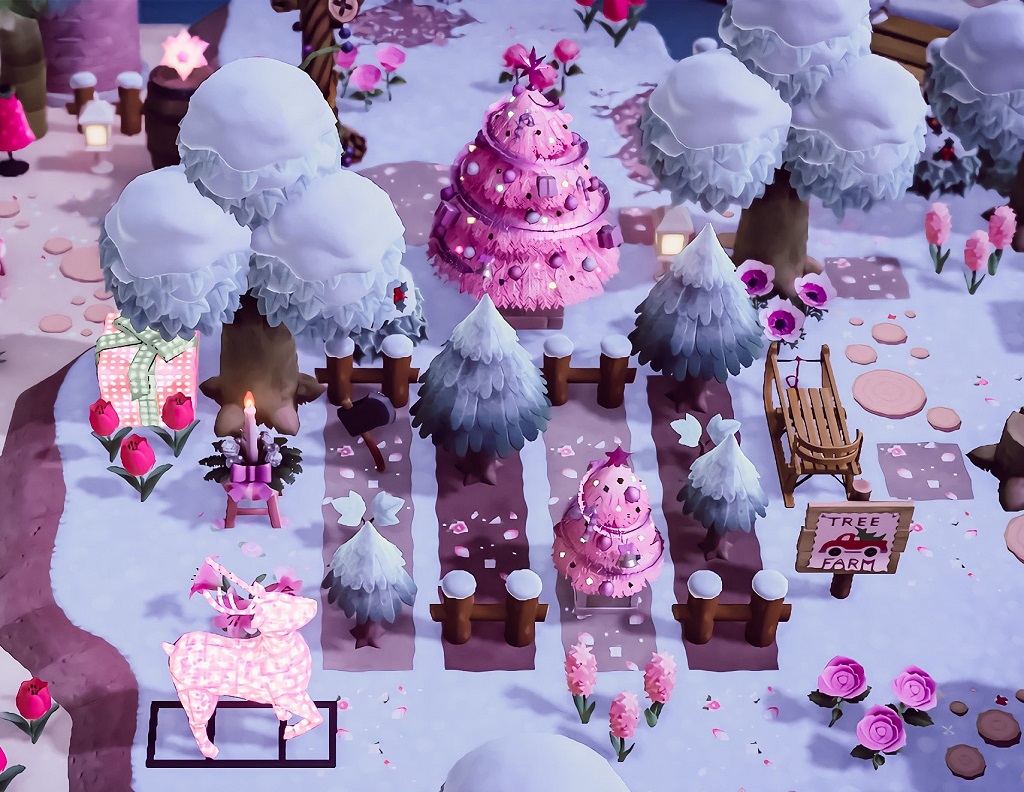 ACNH Xmas Tree Farm Design 2 (By @sylveonas_)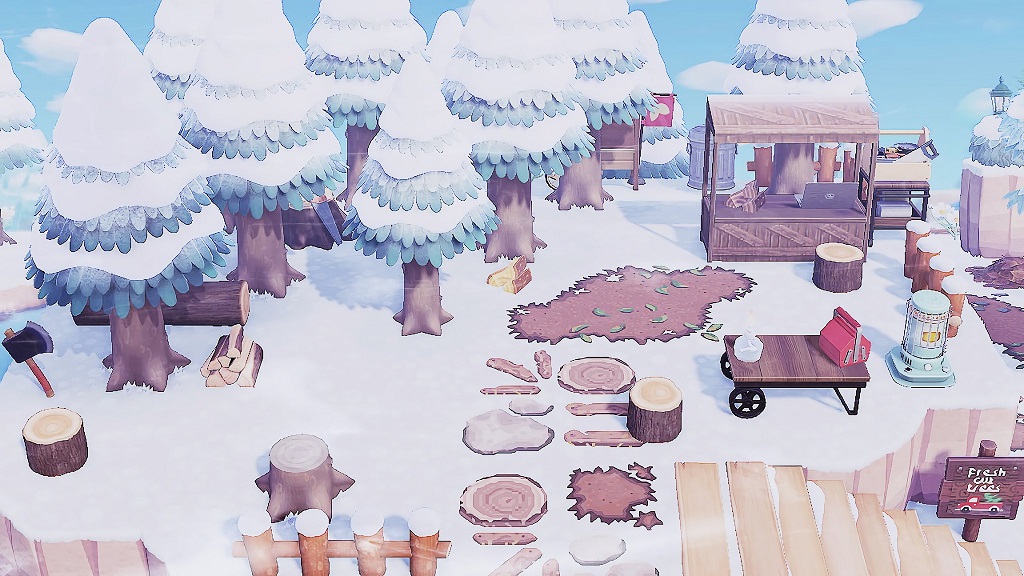 ACNH Xmas Tree Farm Design 3 (By @ACNH_Barkenos)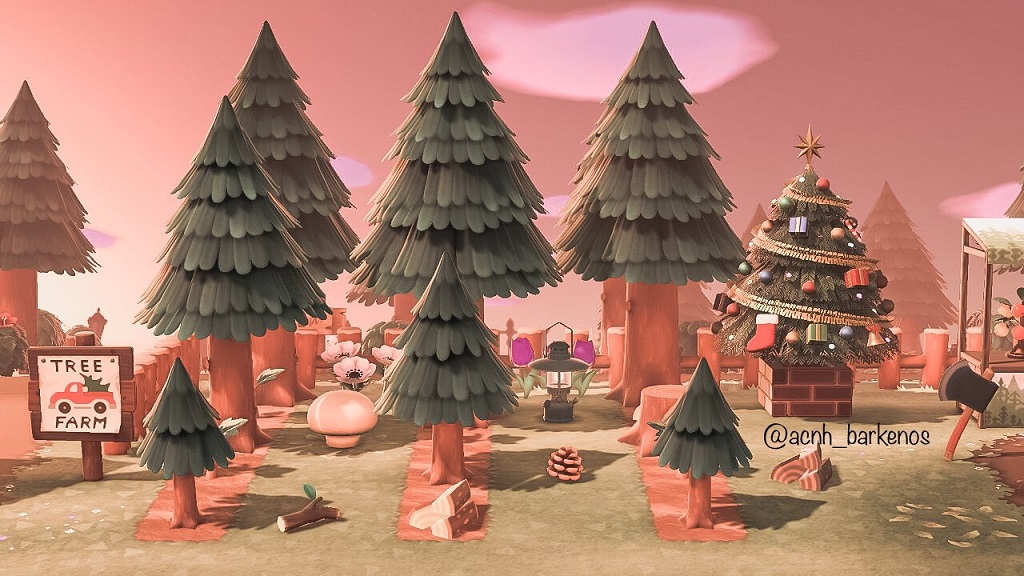 ACNH Xmas Tree Farm Design 4 (By @hvnsdiaries)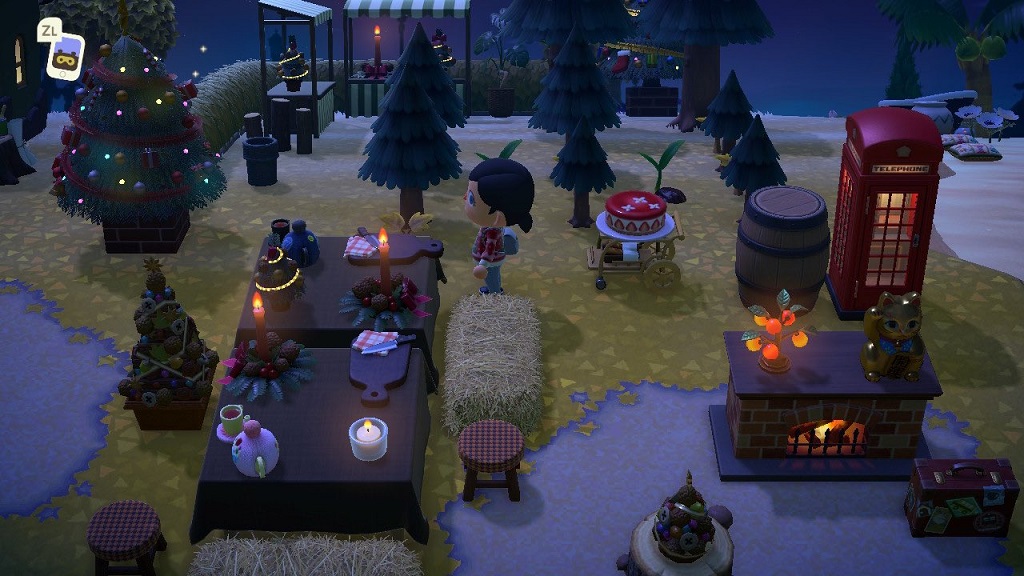 ACNH Xmas Tree Farm Design 5 (By @jayp3g_acnh)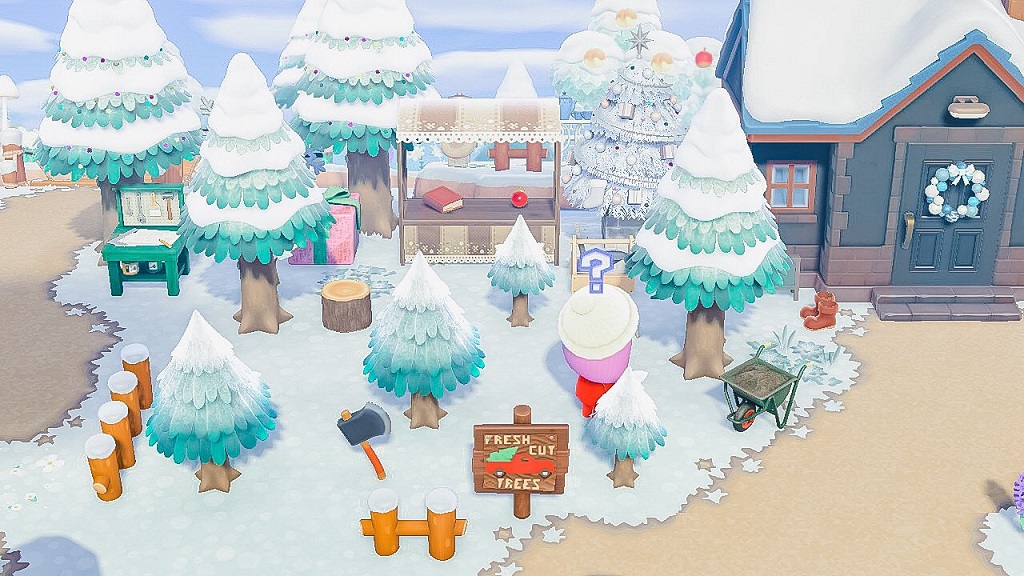 ACNH Xmas Tree Farm Design 6 (By @ohheplays)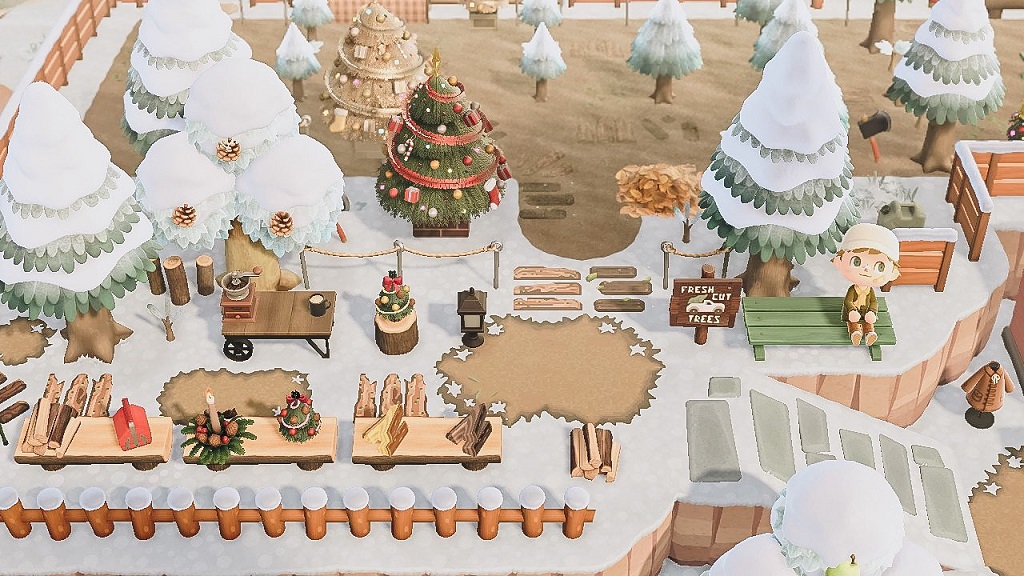 ACNH Xmas Tree Farm Design 7 (By @acnhkorin)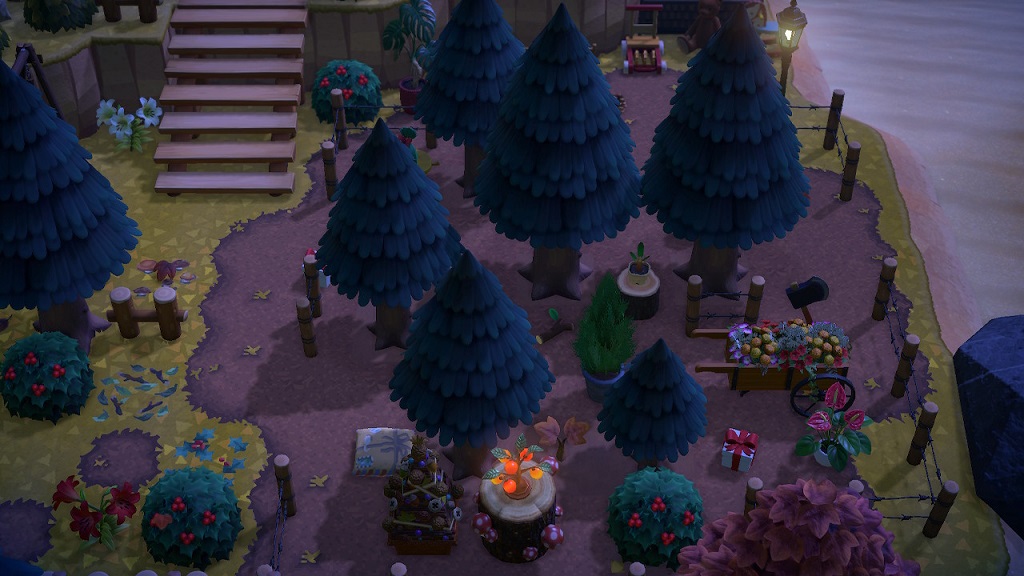 ACNH Xmas Tree Farm Design 8 (By @ACNH_stories)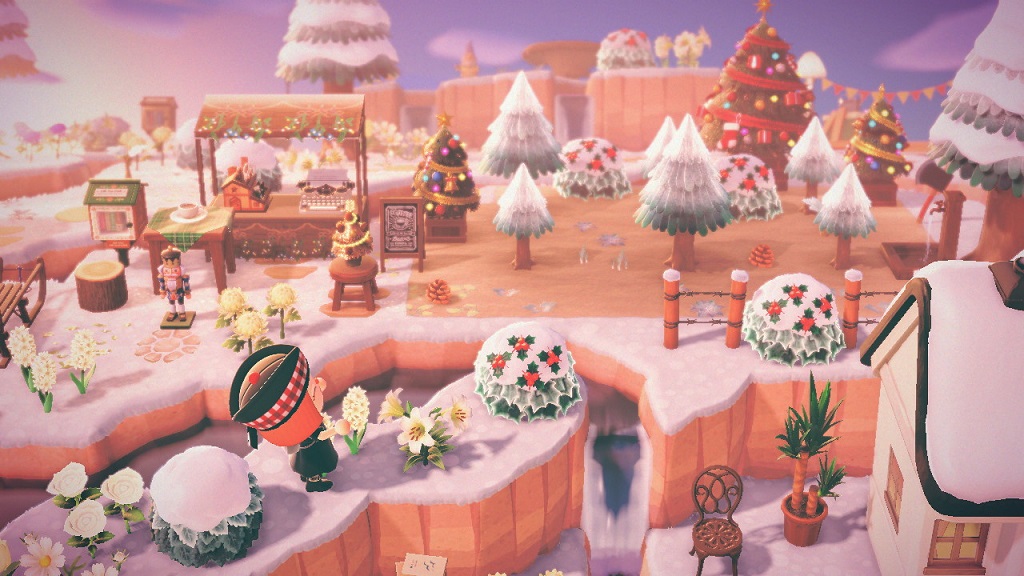 ACNH Xmas Tree Farm Design 9 (By quackidees)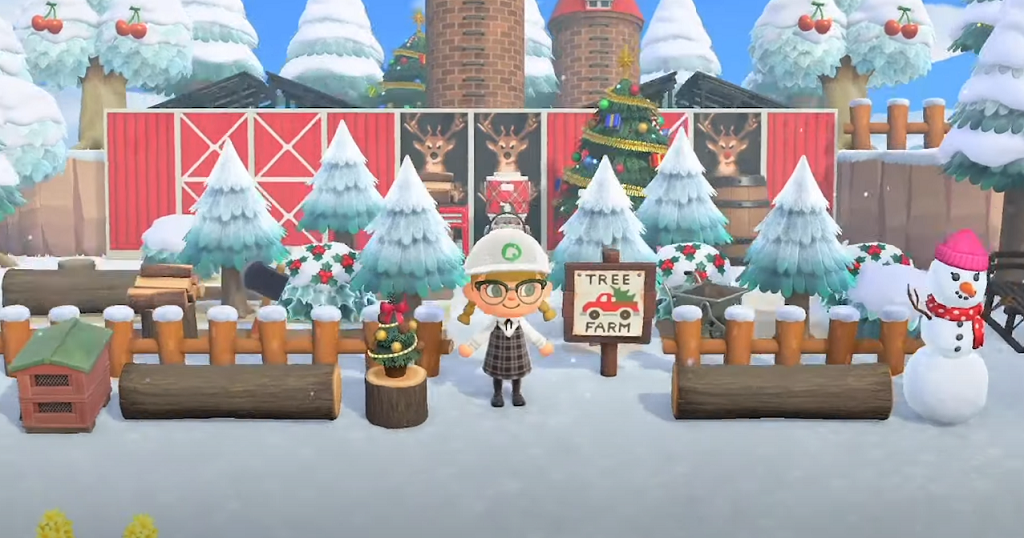 ACNH Xmas Tree Farm Design 10 (By @crossingashlie)