ACNH January 2021 Update - Release Date & New Events, Items, Changes In Animal Crossing New Horizons
12/7/2020 7:26:14 PM
With the advent of December, the year 2020 is ending and a new year is coming. In the first month of 2021, a new free update is set to release in Animal Crossing New Horizons which was revealed in the November update trailer. It is not difficult to guess that the ACNH January update will bring Spring to your island, and like the previous update and expansion - new characters, events, and more DIY recipes and items will be added to the game.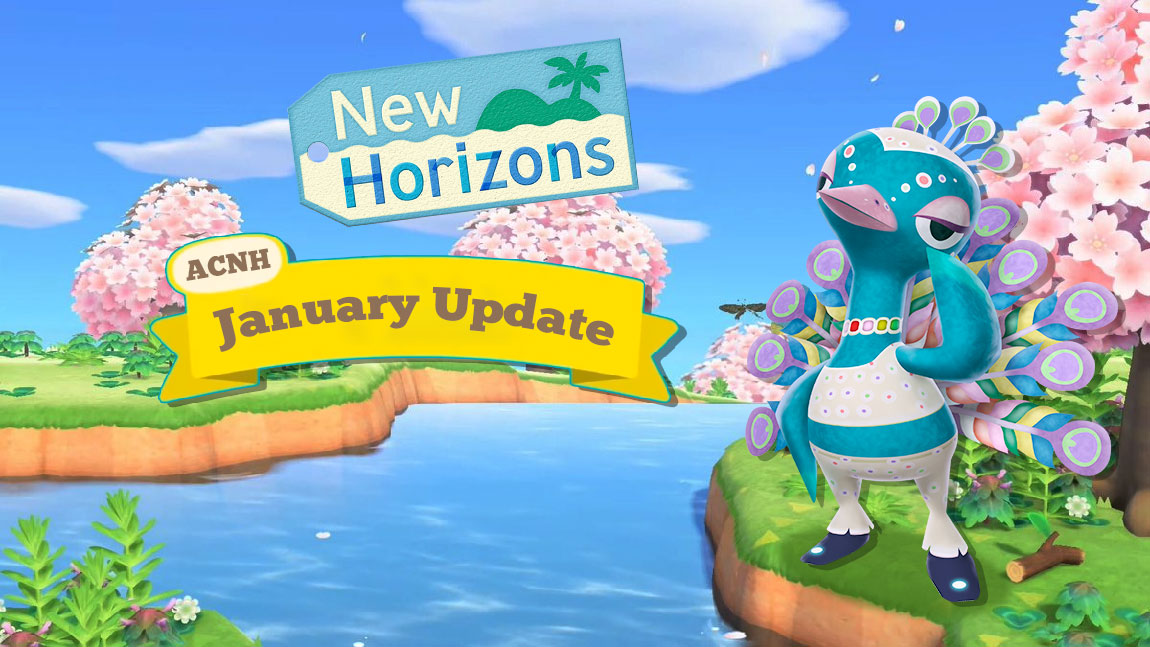 Official Animal Crossing New Horizons January Update Release Date
In the trailer for the November update of Animal Crossing: New Horizons, Nintendo revealed that players can expect to see the new expansion sometime in late January. Unfortunately, Nintendo did not specify the exact release date of the ACNH January update, but we think it may be scheduled on the day between January 26th and 31th.
Related Read:
ACNH March Spring Update (2021) Predictions - Animal Crossing New Horizons 1st Anniversary
Best ACNH Spring Island Dream Codes & Design Ideas
Animal Crossing New Horizons January 2021 Update - New Events & Features
We ushered in the new year in January when heavy snow still covers your island. In addition to celebrating the New Year, what new content is worth looking forward to in the first month of 2021? This is information about the upcoming January update of Animal Crossing: New Horizons.
1. ACNH New Year Event
There is no doubt that in January 2021, our first event is New Year's Day, which is the second part of the New Year celebration. In the previous game version, players online on New Year's Day passed the game Inner mail can receive gifts from mother - 10,000 bells or houseplants. Players who have not launched the game on New Year's Day will not receive the email. And Isabel will stay in the square until 12 o'clock to send a gift from the past year to each player who talks to her - a furniture item based on the Chinese zodiac animal. Check out more details about ACNH New Year's Event here.
2. Pavé & Animal Crossing's Festivale Event
Towards the end of the November update trailer, Nintendo quietly is not only announced the next free update is currently scheduled for sometime in late January but also teased a new special character known in previous games as Pavé - the peacock.
Who is Pavé & What Does He Do In Animal Crossing?
Well, he is much like the other special characters who typically stop by once a year to celebrate a holiday and host an event. In this case, Pavé traditionally hosts the festival event, and as you can probably tell loves to dance and party, and showing off his gorgeous feathers during the celebrations. Festival is said to be based on real-world carnival-style celebrations.
Feathers & Pavé Furniture Set
In past games, the event typically sees the play collecting something bright and colorful, and returning them to Pavé in hopes of seeing some awesome dance moves as well as being rewarded with limited time items. As recent as New Leaf, the players had to catch a variety of feathers which similar to the cherry blossom or maple leaves we've seen recently in New Horizons, would float around town until caught with a net. Once caught, they could be exchanged for items from the corresponding Pavé furniture set. Of course, if the latest New Horizons events are anything to go by, there's a good chance we'll not see these exact items but rather a modernized and reimagined version of the sets.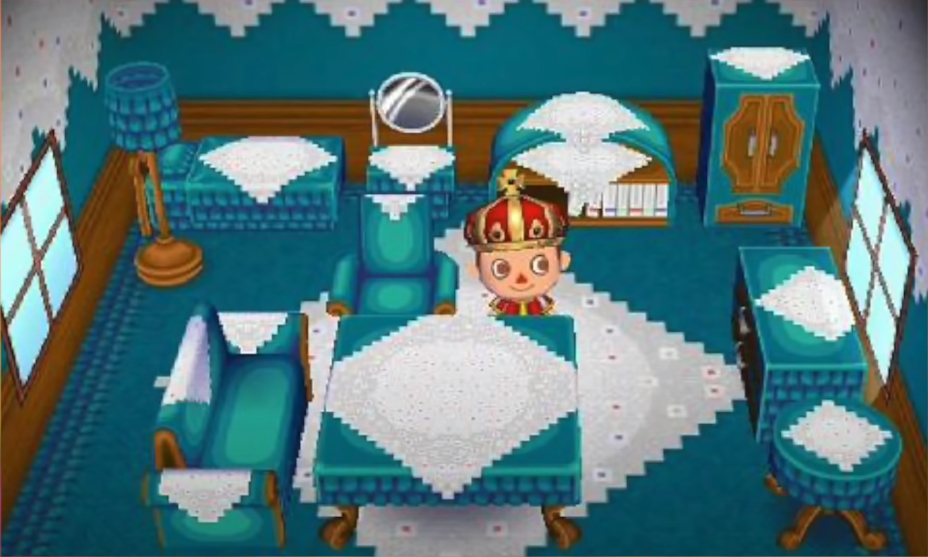 Play Mini Games With Villagers For Gathering Feathers
Another cool thing about this event in past games is that villagers are much more involved in the holiday, rather than just hanging around the plaza or referencing the holiday, villages often seem to be taking part and want to play mini-games. Some of the mini-games include rock paper scissors, charades, and coin toss amongst others which are all super fun to play and a cool way to get more materials to trade with Pavé. Interestingly, it's said that the pitfall seed which is typically used to prank friends and villagers also has a hidden use in Animal Crossing, let's go to the city where it can be buried during the event and turned into candy the following day.
When Will Pavé Appear & The Festivale Event Start In Animal Crossing New Horizons?
Anyway generally, Pavé stops by to host Festivale sometime mid to late February but occasionally the holiday falls early March. This coming year assuming it follows the traditional times and dates is looking like the Festivale event could be as early as the 15th of February, which would be in line with the next free update, and if it does in fact add festival will likely be the first 2021 spring event in Animal Crossing New Horizons.
3. More Wishlists For ACNH January Update
In addition to the above activities, we are even more looking forward to Nintendo will add some amazing new content or bring some old content back to the game in the new year.
Farewell to Winter and Welcome Spring
As you know, the ACNH 1.7 update will be carried out in late January, at this time winter is coming to an end, and spring is already very close to us. The landscape on the island will gradually transform, the ice and snow will melt, plants will sprout, and the green spring will soon return. If you still want winter items, take action as soon as possible, especially collect all the Festive-themed DIY recipes to complete the Festive Series Furniture collection! If you are tired of winter, you can start to prepare for spring.
Brewster Is Back
Unfortunately, Brewster, who was expected to return in the winter update, did not appear, which disappointed many players. But we still expect him to come to our island in January when it is still cold and provide us with a cup of steaming coffee. If Brewster's cafe is destined to return to Animal Crossing New Horizons, January should be the best time.
Flea Market
The players also miss the flea market from Re-Tail. Gifting items to my villagers is fun, but it was nice to not have to worry about who I'm giving it to and if they'll like it. At the flea market, anyone can just come up and choose what they want to buy. As it is, you can't sell things to your villagers, nor can you give them more than one item per day. We think the flea market would be a perfect addition to a Nook's Cranny upgrade!
New Upgrades for Nook Cranny
We believe that in the new year, the Nook Granny upgrade may be realized. Either way we need more selections in the Nook Cranny, allow us to decide what they look like on the outside.
We will update the post once get more official information about the ACNH January update. Stay tuned!