Best ACNH Spring Island Dream Codes & Design Ideas - 5-Star Animal Crossing Spring Islands
1/4/2021 2:34:16 PM
In the warm spring season, head to the 5-star spring-themed island to explore the breathtaking design ideas. Here you can find the best Animal Crossing New Horizons Spring Island dream codes and design ideas in different themes.
Best Animal Crossing New Horizons Spring Island Dream Address
Saying goodbye to the snowy winter, the spring of resuscitation returns to ACNH, bringing infinite creativity to players. This is a season of design suitable for any theme, whether you want to return to the natural cottagecore, fairycore, small Japanese town or urban landscape, it can be realized in spring. Many players have created unparalleled spring-themed towns on ACNH. You can easily explore their unimaginable designs for island and room through the following dream codes.
Read More:
ACNH March Update New Events & Items

ACNH City Island Designs & Best Urban Island Dream Address

Here is a list of the best 5-star ACNH Spring Island Dream Addresses, go to discover the best design ideas for indoor and outdoor:
1. Larimar (Countryside Island) - Dream Address: 5909-8087-9530
Larimar is an 5-star English countryside island, full of meadows, rolling hills and farmland. There are many beautiful spots to take a seat and let your troubles float away like a petal in the breeze. Spring has sprung in every corner of the island, including the outdoor and indoor. If you love rustic or cottagecore theme, you can find a lot of ingenious ideas inspired you.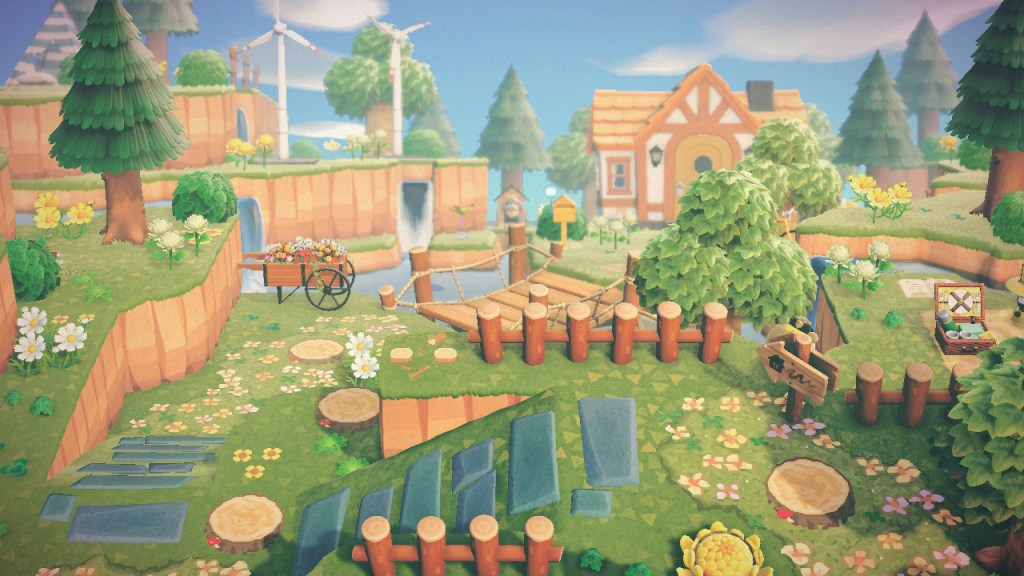 2. Chaos Land (Multi Themed Island) - Dream Address: DA-9094-8578-7153
This is a 5-star multi-themed functional Spring Season Island where you would want to live if you could, all houses are fully decorated with it's own theme such as Moon Room and Haunted Basement. It's not cluttered and easy to navigate without the needs of any tools, chill and have fun at Chaos Land.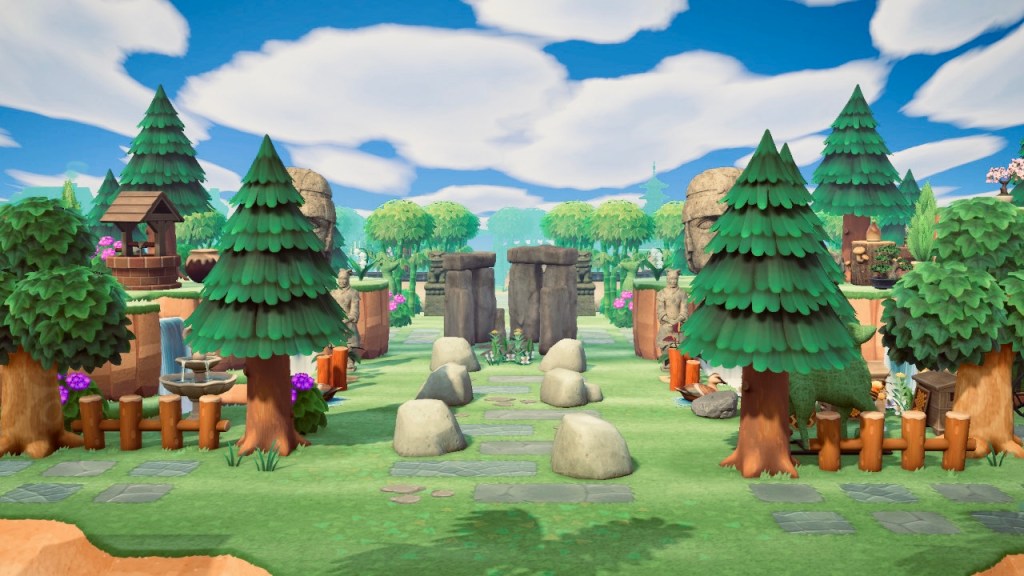 3. Thiccumese (Urban Town) - Dream Address: DA-8509-1407-5681
This lovely Thiccumese island come with urban town theme, featuring bustling community, diner, flower area with all colors (of every flower too!), sports area, park, orchard, S-tier houses, campsite for those visitors, neighborhood (with every personality), and more. You can find some amazing custom designs for paths and floor there.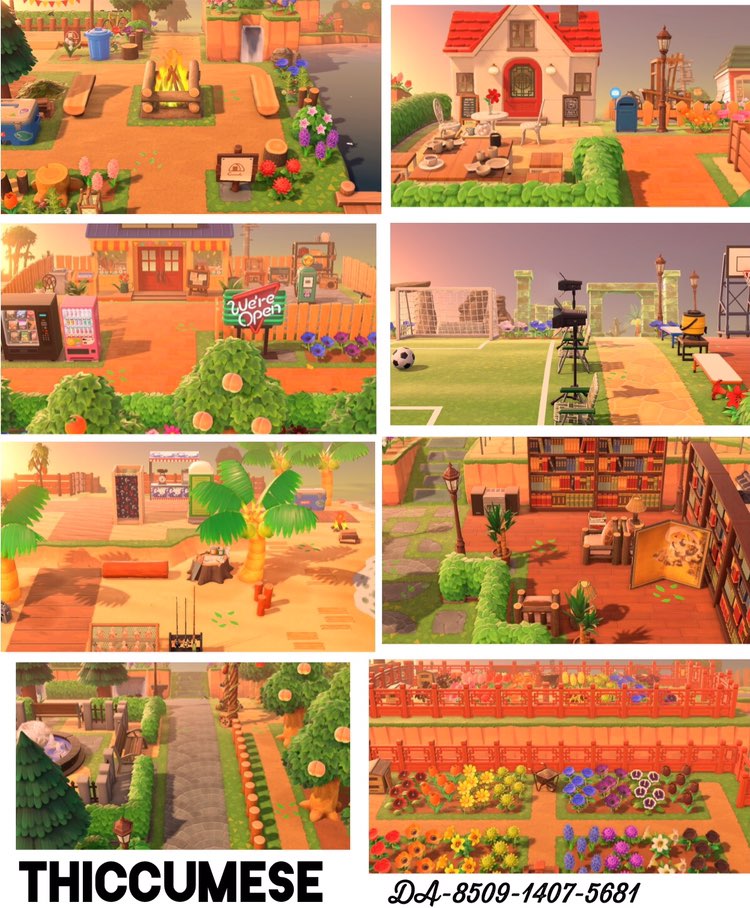 4. Nano (Cherry Blossoms Maze Island) Dream Address: 6512-9813-4640
It's not only a decorated pretty creative spring island to look at and get inspiration, but it's also a fun maze to solve! なの (Nano) is a incredible maze island with perfect symmetric hexagon layout and stunning landscape, features Famous Gradient Flower Field, Parks, Diner, Modern Library, Japanese Town, Fully-furnished Houses, 100% Completed Museum and Fully-furnished Houses.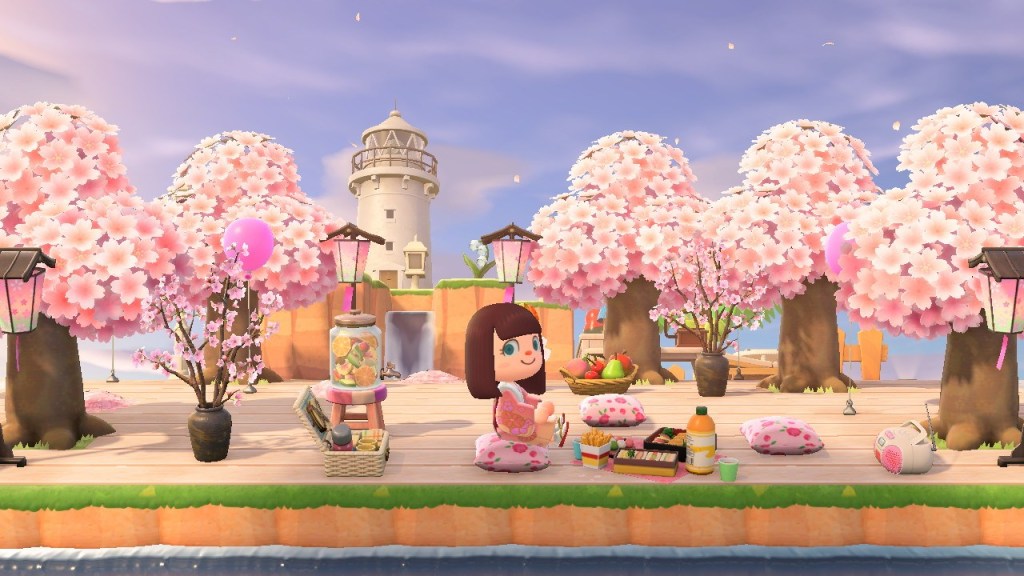 5. Konoha (Natural Island) Dream Address: 6716-6406-8041
Konoha is a beautiful and stunning 5-star spring island features natural landscapes as well as built-up village areas. You can discover creative design ideas from winery, canal, the resident services market, Poppy's apiary and flower store, Henry's cafe, Konoha cake store and more. So remember to check every part of the lovely island to enjoy Spring's fragrance.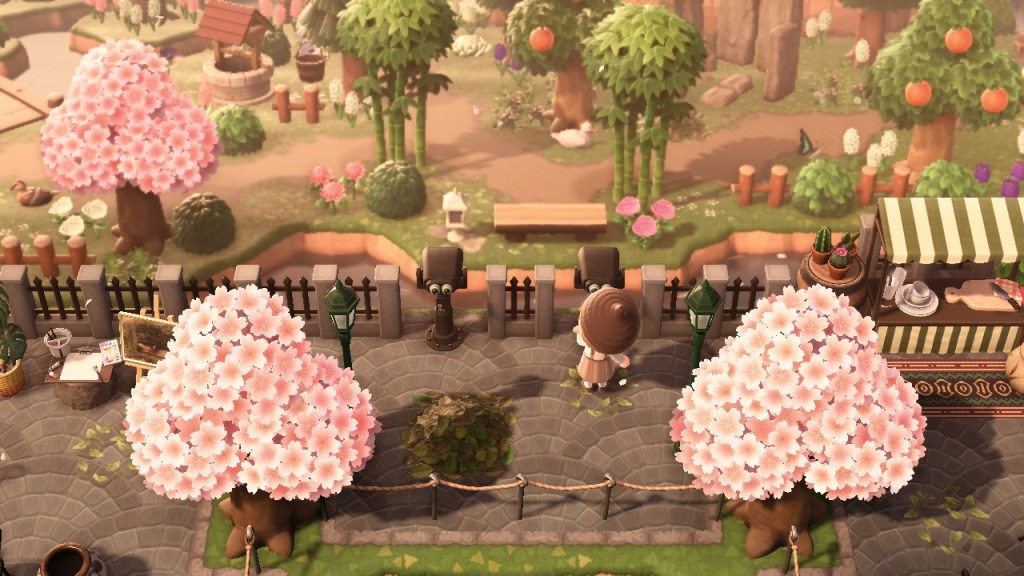 Animal Crossing New Horizons Spring Design Ideas For Interior & Exterior Areas
By the end of February, spring will come to your island. The ground is covered with green grass, cherry trees are in full bloom, trees germinate, and bamboo breaks the soil, so as long as you have enough space and greenery, you can easily feel the breath of spring. But it is not limited to this, some unique decorations and designs will make your island stand out, like the 5-Star Spring Islands we recommend above. If you don't have much time to discover design ideas from the above top rated spring-themed islands by yourself but want to set spring vibe into your island in Animal Crossing New Horizons, take a look of these great spring design ideas for certain interior and oudoor areas:
1. ACNH Spring Themed Living Room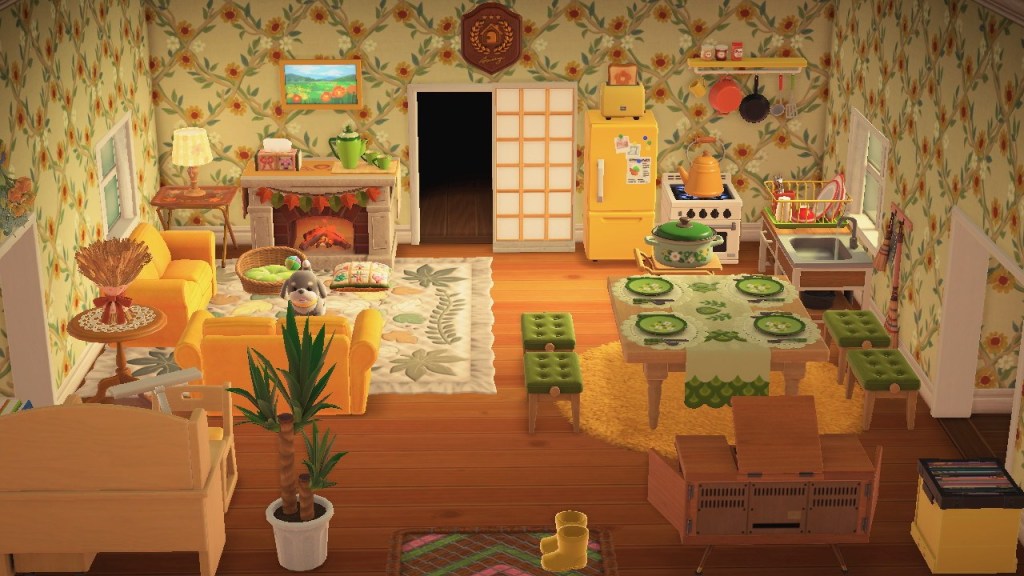 2. ACNH Spring Butterfly Garden