ACNH March Spring Update (2021) - Release Date, New Events & Items of Animal Crossing New Horizons 1st Anniversary
2/1/2021 2:23:50 PM
What we can expect in the Animal Crossing New Horizons March 2021 update? Follow us to check out the predictions of the next ACNH 1st Anniversary update release date, as well as the possibilities of new events, villagers and seasonable items.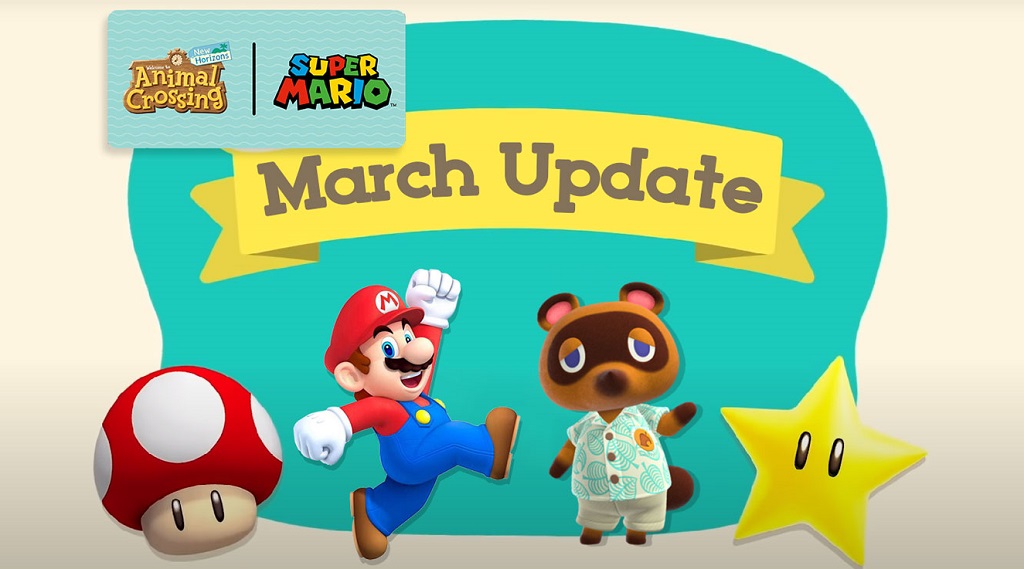 Animal Crossing New Horizons Anniversary Update (March 2021)
Thanks to the latest 1.8 update, Animal Crossing New Horizons has a bunch of new content being distributed throughout February in the form of seasonal events and items in celebration of regional holidays all around the world. As usual, at the end of the ACNH January update trailer, Nintendo again teased that the next free update is slated to arrive in March which surely can be considered as the ACNH Spring Update in 2021 as the season transition from Winter to Spring in the northern hemisphere. And also we do expect the Animal Crossing: New Horizons' March update will mark the 1st anniversary of the game.
Related Read:
ACNH Anniversary 1.9.0 Update - Anniversary Gift, Nook Points, Fools Day, Bunny Day, New Items You Can Get In April
When will be ACNH Anniversary Update Release in 2021?
At the end of the 1.7 update trailer, Nintendo has only promised that another update is coming in March, but not disclosed the specific release time of the Spring update. While with the transition of the season and the celebration of the ACNH's 1st anniversary, we think the Animal Crossing New Horizons March update is scheduled for March 20th or March 26th.
What We Can Expect To See In ACNH March 1st Anniversary Update?
We do think the March update is kind of going to be an anniversary update as it'll almost have been a year here. In addition to bring a bulk of new special items, seasonal DIY recipes, and events, it could also add new features (quality of life improvements like more custom design slots and the ability to bulk-craft items) which would affect the future of the game. Here are the content and new additions we can expect to see in the Animal Crossing March update 2021.
1. Mario-themed furniture & March Seasonal Items (Confirmed)
Nintendo had previously confirmed that a line of Mario-themed furniture and items are coming to New Horizons on March 1st to celebrate the Super Mario series' 35th anniversary, then all of the ACNH seasonal items will be available later on in March. One of the most notable announcements in the Super Mario update is a brand new warp pipe teleportation feature that allows players can transfer from one spot to another location through the pipe like in Super Mario. This interesting feature will absolutely change the lifeway and island design in Animal Crossing New Horizons.
2. Animal Crossing Sanrio crossover Amiibo cards (Confirmed)
What's more, Nintendo will release the Animal Crossing Sanrio Collaboration Pack at Target stores in the US starting March 26, and we think the March update will have hit by then at the point. This $6 USD bundle comes with all six Amiibo cards from the Sanrio Collaboration Series. The cards can be used in New Horizons to unlock special Animal Crossing x Sanrio posters for your house. The cards also work with other "compatible games," but Nintendo is saving the specifics for later.
3. Special ACNH Anniversary Event
Regardless of whether there is a big update, an event dedicated to celebrating the first anniversary is very likely to drop into Animal Crossing New Horizons. As we mentioned, an anniversary celebration took place in Animal Crossing Pocket Camp; and in Animal Crossing: New Leaf, players also had an "Island Anniversary" event to celebrate the day. So we do think an event similar to the one in ACNL or with special content and commemorative items will happen in ACNH.
4. Gyroids & Brewster
The gyroids have actually been mentioned in the game's data mine by ninji, he's already mentioned coding for a cafe section within the museum - a feature present in other Animal Crossing games. The coding also hinted that the cafe would incorporate gyroids, and in the past, a pigeon NPC named Brewster would run the cafe and store gyroids for the players. So this is our biggest hint that gyroids will eventually be coming back to Animal Crossing New Horizons in the ACNH March Anniversary update.
5. New Villagers (To be confirmed)
Considering Animal Crossing Sanrio Collaboration Pack introduced fans to six new and unique Sanrio-themed Animal Crossing villagers, it's a shame that there's currently no word on whether they'll ever make an appearance in Animal Crossing: New Horizons. While, in the Welcome Amiibo update for Animal Crossing: New Leaf in 2016 and later made compatible with the Animal Crossing: Pocket Camp app, these themed Amiibo cards give players Sanrio-themed perks including new villagers such as Hello Kitty, themed furniture, and outfits to use in-game. So maybe we can expect Nintendo to bring more villagers into ACNH with the new Sanrio crossover Amiibo cards this time. What's more, Mario characters could get added as villagers for celebrating the Super Mario 35th Anniversary.