ACNH Bunny Day Designs & Decorations 2021 - Animal Crossing Easter Bunny Day Design Ideas and Codes
3/23/2021 5:28:01 PM
Based on the announcement of the March update, the ACNH Bunny Day 2021 is just around the corner, have you get ready for the event? Today, we bring an ACNH Bunny Day designs collection including some Bunny Day or Easter Egg themed decorations and ideas for celebrating the festival, as well as Bunny Day inspired custom design codes used for clothes, paths and more.
ACNH Bunny Day Decorations & Designs - Animal Crossing Easter Design Ideas
Are you thinking about the best idea for the upcoming Bunny Day, with the new Bunny Day ACNH items, you can refresh your island with a little work.
1. Easter Egg Painting Area
The first Bunny Day or Easter Day themed design is the painting area by @springleeaf, a Log Round Table is under the fruit trees and cherry blossom trees, with painting tools put on it, also decorated with new Bunny Day items around: Bunny Day candy, garden flag, topiary, planter box, and basket. During the Bunny Day event and Cherry Blossom season in April, you can paint colorful Easter Eggs with your friend at this quiet corner, Cherry Blossom petals flying around the sky, cute items and custom face-cutout standee are ready, all of these are very adorable.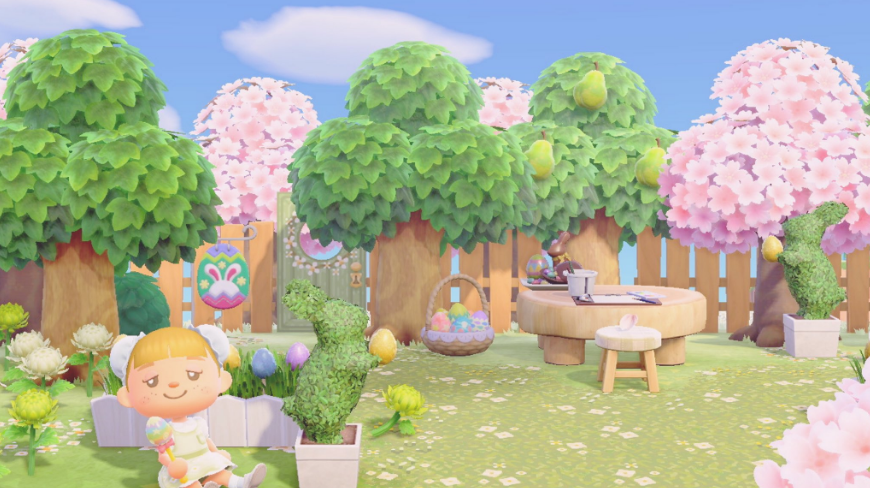 2. Bunny Day Theme Street & Building
This Bunny Day decoration idea posted by Twitter user @NijiCrossing looks so sweet, there are chocolate, cakes, toys and birthday candles, it also applies lots of custom designs, like the dessert stall, glass style simple panel, stone path and colored-tile floor. Pink and blue-purple designs match well with the Easter Egg series and cherry blossom trees.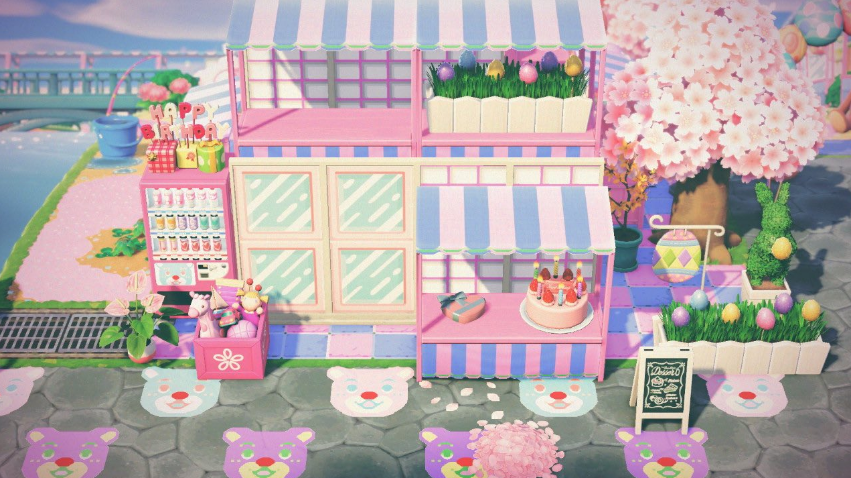 3. Bunny Day Theme Plaza & House Exterior
Take a look at this decoration posted by @ISplattedYoBae, make the most of Bunny Day items 2021 and Easter Egg series furniture revealed in 2020. Even with a bunch of items, symmetrical distribution and proper layout make the area lively but not chaotic. An outdoor bath is located in the center and surrounded by various bushes, the Bunny Day planter box, and the topiary. Bunny Day trees and Bunny Day Wreath that is hanging on the door of the villager house added the festive atmosphere. You can decorate your plaza like this to celebrate the holiday.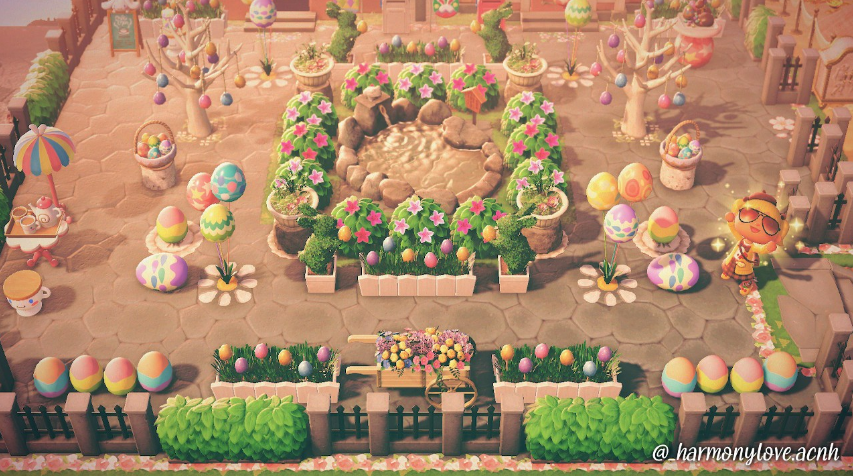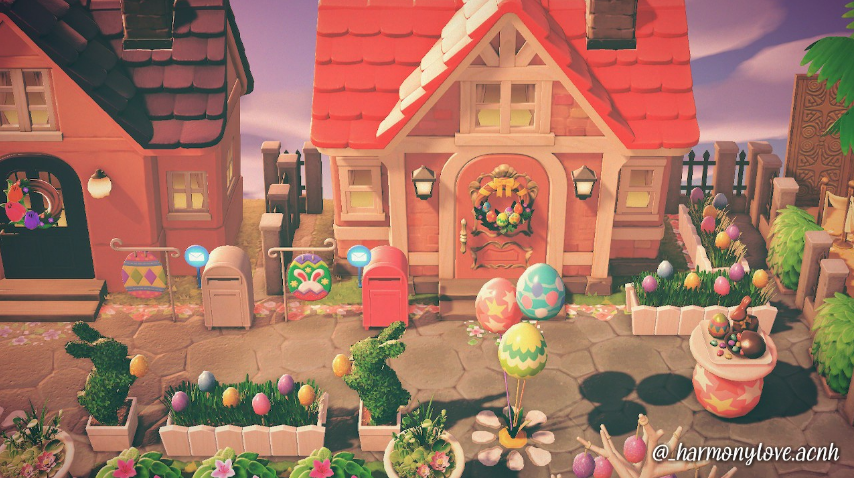 4. Bunny Day Entrance
The Bunny Day topiary is a perfect item for your island entrance, here is an example from @acnh_kayleen, especially in springtime, the green Bunny Day topiary match well with other green plants and the item looks like welcoming visitors to the island, also reminds the coming of Easter Day.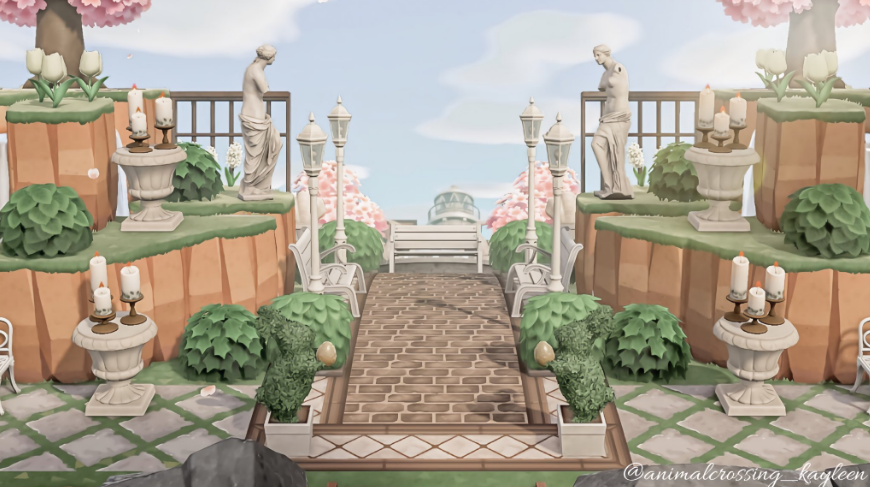 5. Fairycore Cottagecore Forest
This is a fairycore & cottagecore hardwood forest by @ac_gracey, amazing custom ground and Bunny Day decorations, if you are fond of natural style island, you can consider adding some Bunny Day items like it, the effect is incredible.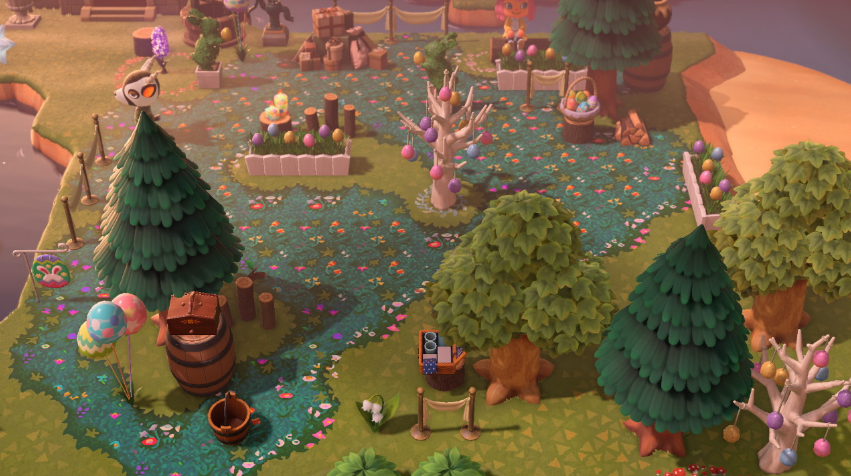 ACNH Bunny Day Design Codes - Animal Crossing Easter Bunny Day Custom Designs
In addition, we collect plenty of custom ACNH Bunny Day designs that can be used for paths, blankets, quilt, clothes, dresses, umbrellas, and more items. Use the design codes or creator ID to find them if there are some designs that catch your eyes.
ACNH Bunny Day Quilt Design by @KiraAlesia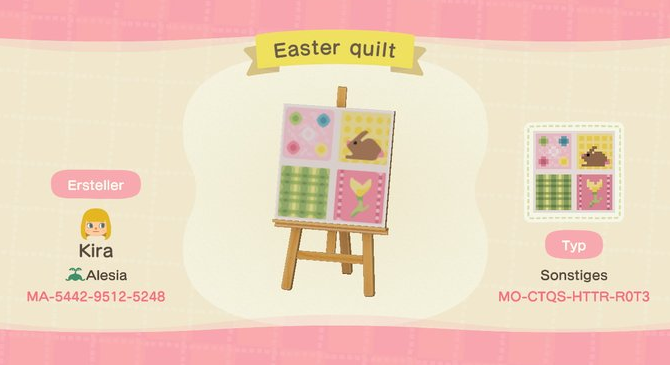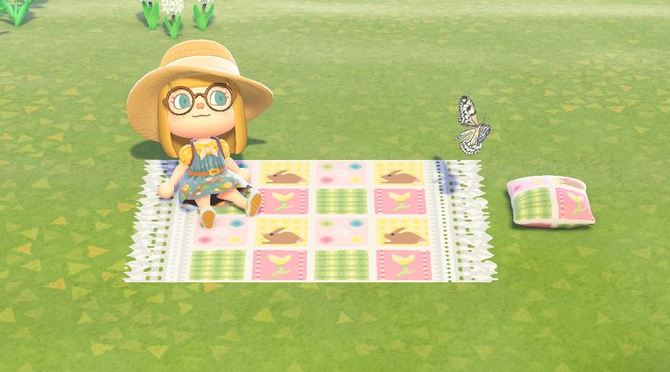 ACNH Bunny Day Chick Hat, Dress & Umbrella by @MakaylaPitty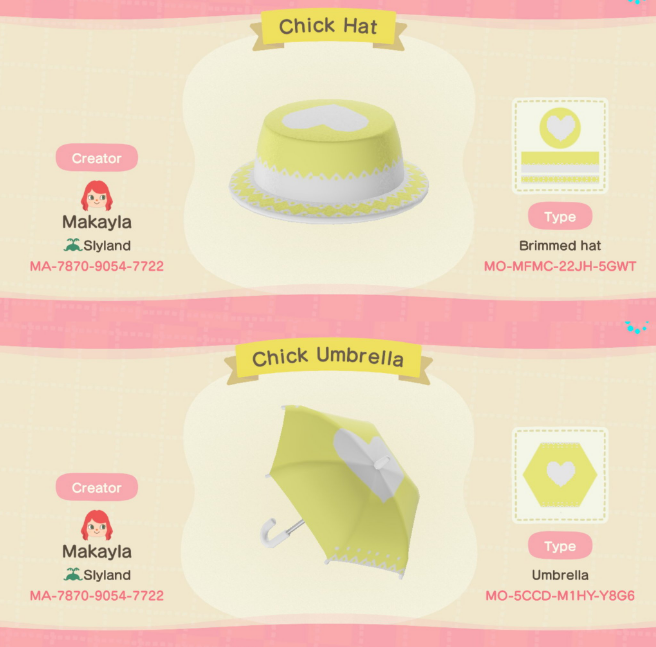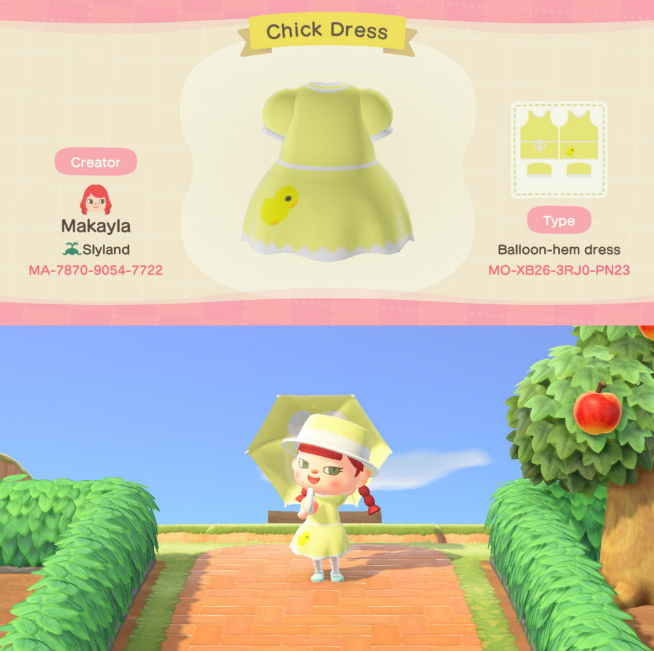 ACNH Easter Egg Dress by @acnh_olive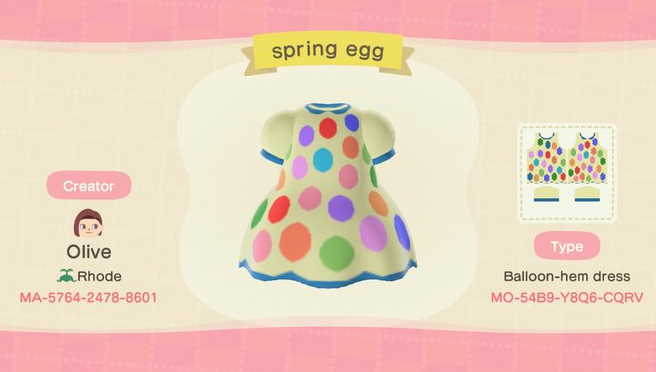 ACNH Bunny Day Uchiwa Fan by @couchmochi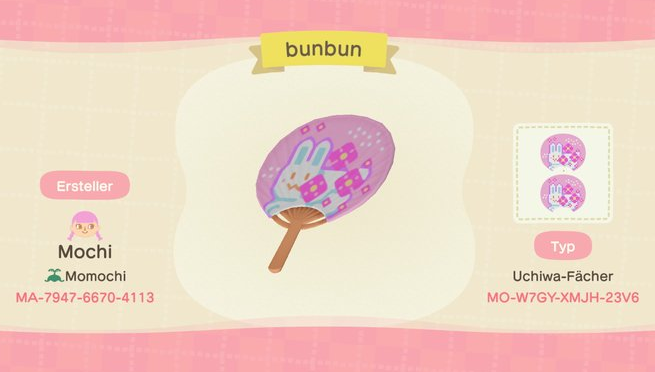 ACNH Bunny Day Quilt by u/queenie_weenie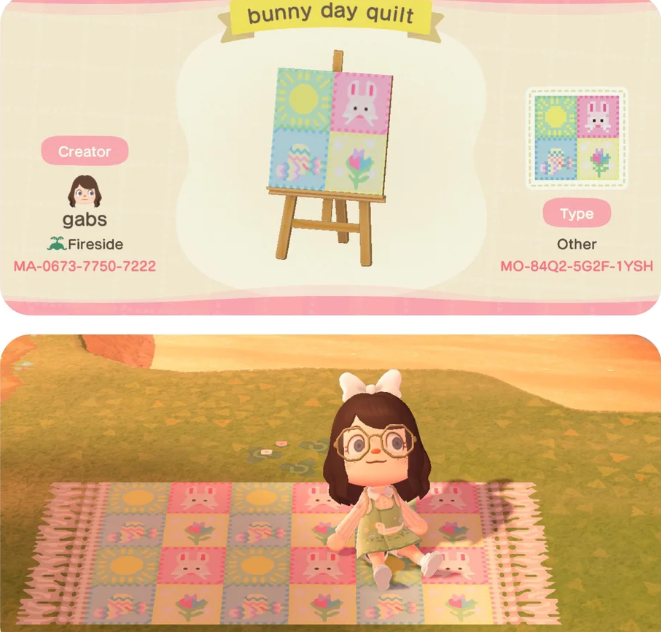 ACNH Bunny Day Cloth by Sophie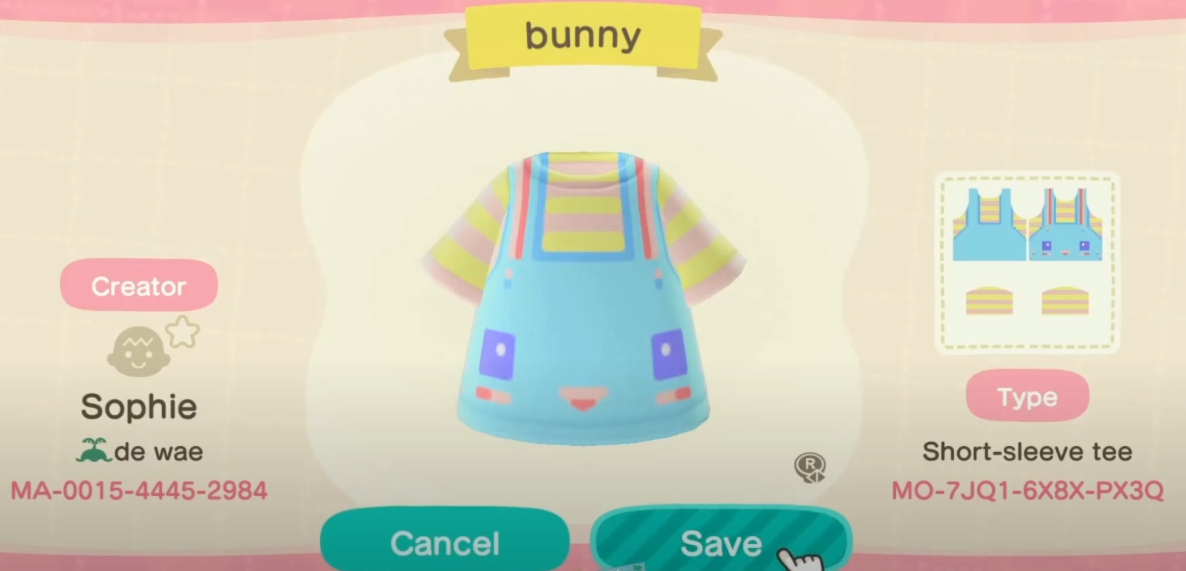 ACNH Bunny Day Cloth by nugget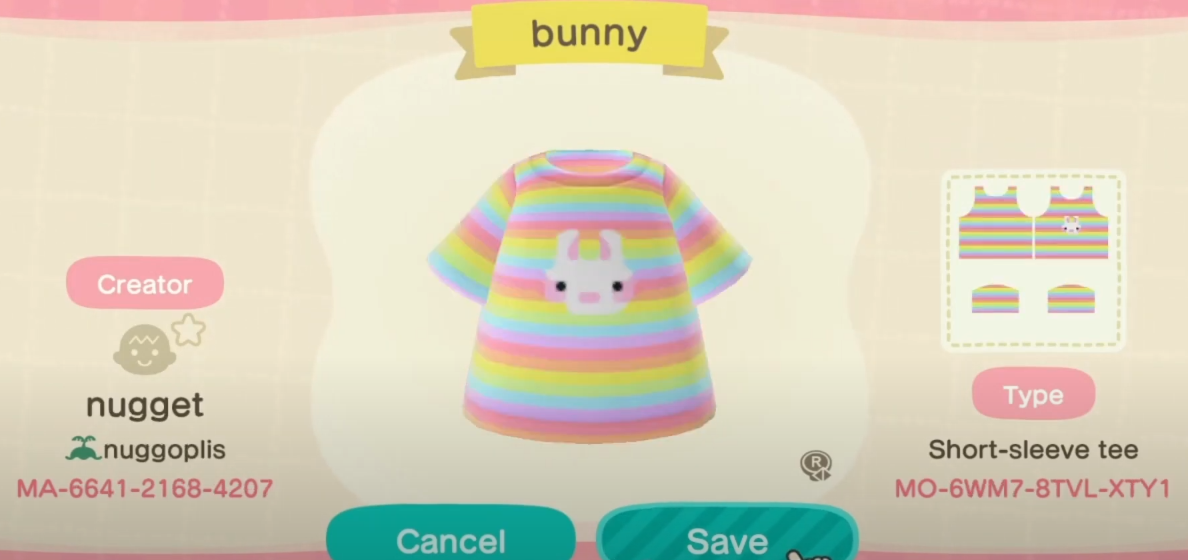 ACNH Bunny Day Cloth by Soupy
ACNH Bunny Day Cloth by Gem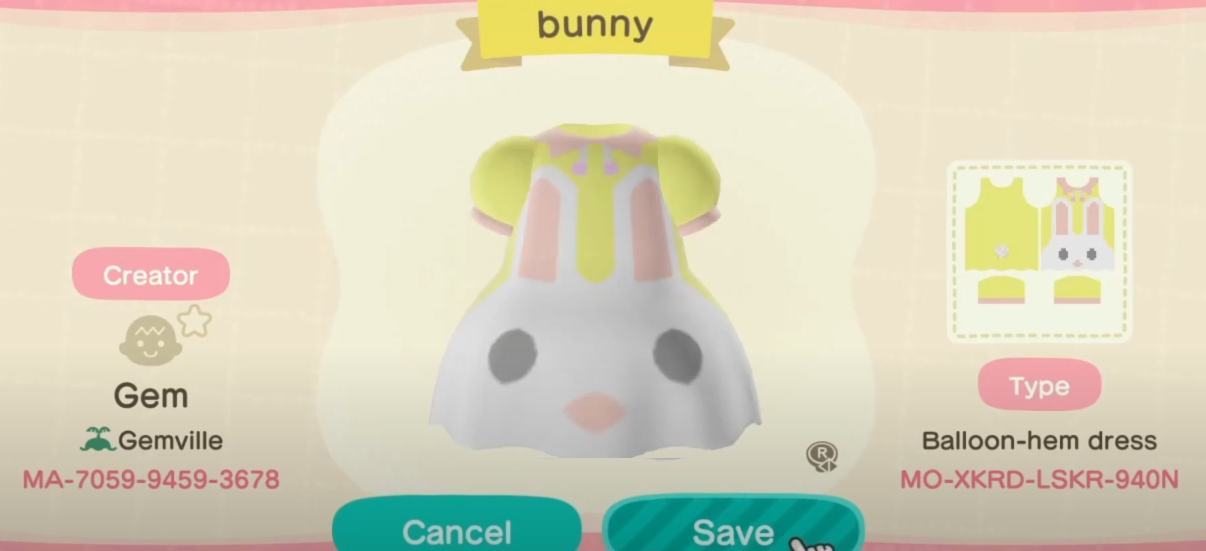 ACNH Bunny Day Cloth by Wercia