ACNH Umbrella & Door Illusion Design Ideas - Best Custom Umbrella Design Codes In Animal Crossing
3/25/2021 2:57:38 PM
With the recent March update 1.9.0 update, we can now add custom designs on umbrellas and doors and we can also create cutout standees. People find these new items and methods, features and they make really cool ideas out of them. So in this guide, we showcase 11 of the top-trending ACNH umbrella designs, that has now been named "Umbrella Illusions" or "Cube Illusions" and we list each custom umbrella design code & creator IDs.
ACNH Umbrella & Door Illusion Design Ideas - Custom Umbrella Design Codes
The recent update introduced the Custom Design Pro Editor + feature to Animal Crossing, which allows players to make their own patterns for various goods such as the face-cutout standee, the door illusions, and umbrellas. Thanks to amazingly talented ACNH players, there are a whole bunch of really cool umbrella illusions to make boxes, and even doors created with the new cutout displays too. Take a look at these unique Animal Crossing New Horizons umbrella designs that you could use on your own island.
ACNH Umbrella Design Code - MA-9490-7368-3315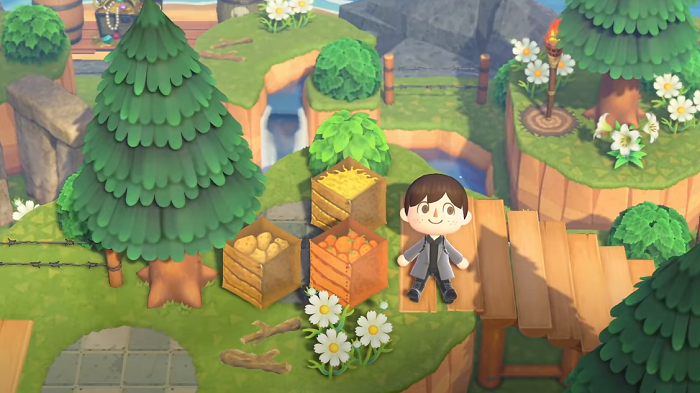 Take a look at these fruit and vegetable boxes by pochi_acnh on twitter. You design the umbrella in a certain way so that it looks like a box. The illusion isn't perfect because it is an umbrella, but it works surprisingly well. People are kind of using a sort of 3D type style to make it really good. If you turn these around you would have an actual straight-up umbrella. They would work so well on a farmcore island especially the basket and the potatoes. They also work great with brick, wooden, and straw furniture items like the well, barrel, and hay bed. You should definitely consider these umbrella designs for your own island.
ACNH Umbrella Design Code - MA-8569-4772-9405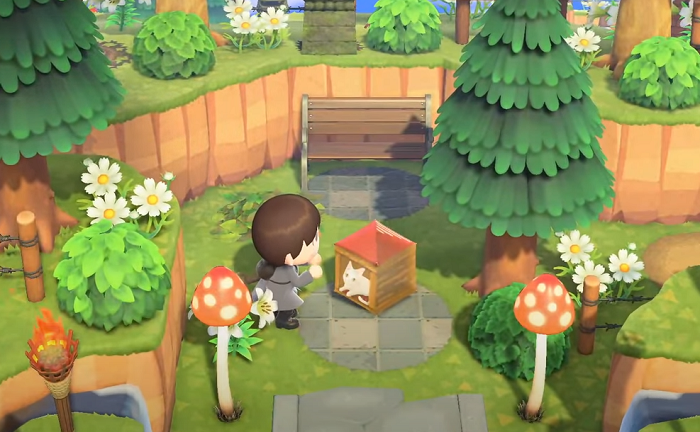 This is the box for cats created by Yamaji_maya on twitter. Kitty cats are super cute. You could have this outdoors maybe for stray cats or you could have it indoors for your own cats.
ACNH Umbrella Design Code - MA-7618-6959-6718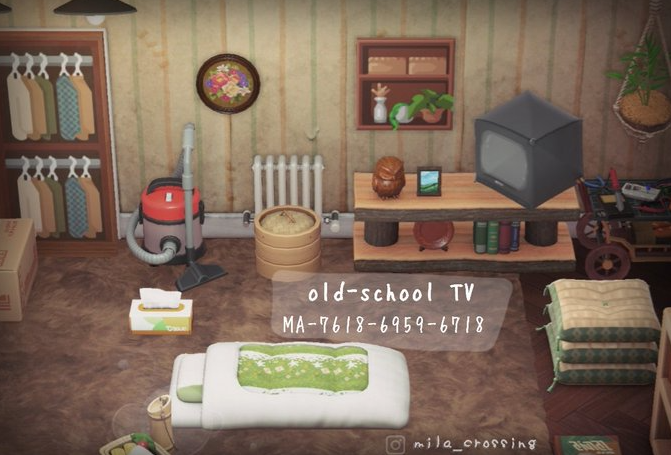 This is an old-school TV. It's fun to use a modern game to create a retro vibe, which is easy to do when implementing custom designs like this old school TV set. Players can ironically make their very own time capsule room to reminisce about simpler times via their Nintendo Switch and Animal Crossing: New Horizons game.
ACNH Door Illusion Design Code - MA-3223-5167-2209
You can put your face in and do a silly little face, there's a bunch of different faces you can do which is really cute and they are good for photos. The simple panels are something people use a lot in this game, but it was difficult to make like a straight up door because the design would take two designs and merge them together absorb one design and put it into two. This door works much better than the simple panels in the doorway regard.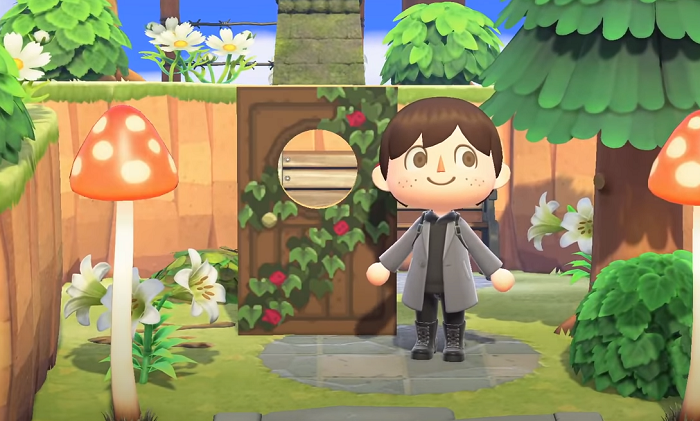 ACNH Umbrella Design Code - MA-8194-1026-2175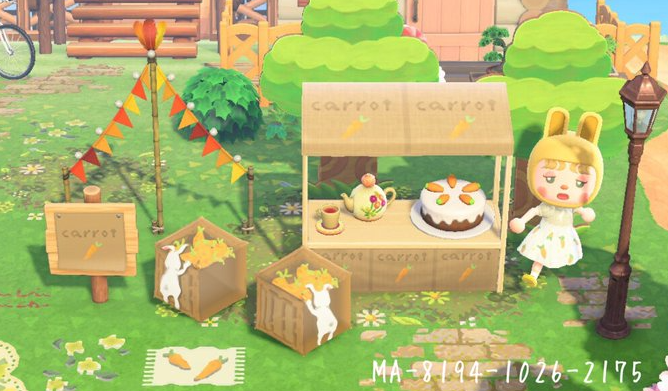 Rabbit villagers can be found in Animal Crossing, as well as matching clothing such as the bunny hood and bunny ears that players can wear. These carrot crate umbrella designs, which feature little bunnies peeking inside for a treat, are now available for free. Mom's tea cozy and homemade cake, both customized to fit this aesthetic, are shown alongside them. This is a good contrast to New Horizons' divisive Bunny Day items from the previous year, which have left some players scarred.
ACNH Cutout Illusion Design Code - MA-8537-0253-3804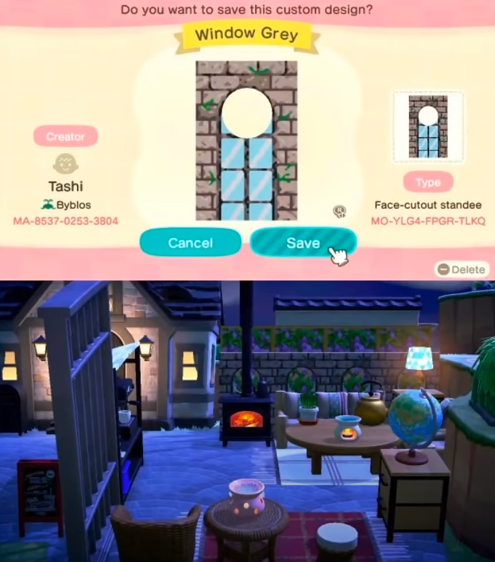 It's like a glass window panel. The circle in the middle works like a nice little window, those doors with the round windows are really cute.
ACNH Umbrella Design Code - MA-6456-6031-2497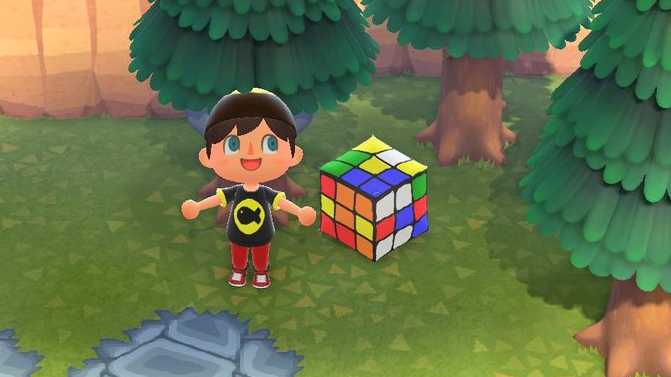 This Animal Crossing pattern Rubik's Cube looks neat both as a placed item and as an umbrella that players can carry and twirl around. It's perfect for puzzle lovers.
ACNH Umbrella Illusion Design Code - MA-7618-6959-6718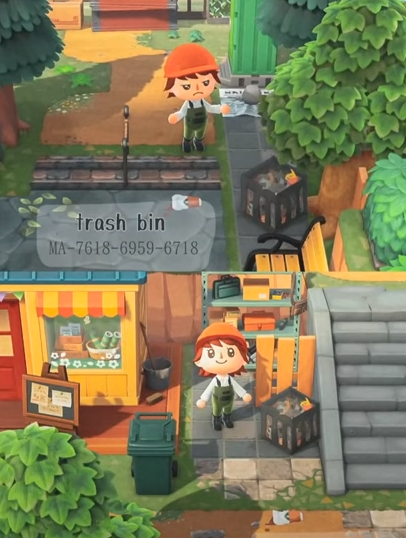 This umbrella illusion works really well and it's created by Birne_Helene on reddit. It's a really cool one and if you go to more rustic dilapidated town, this could work so well.
ACNH Umbrella Design Code - MA-1847-7275-9153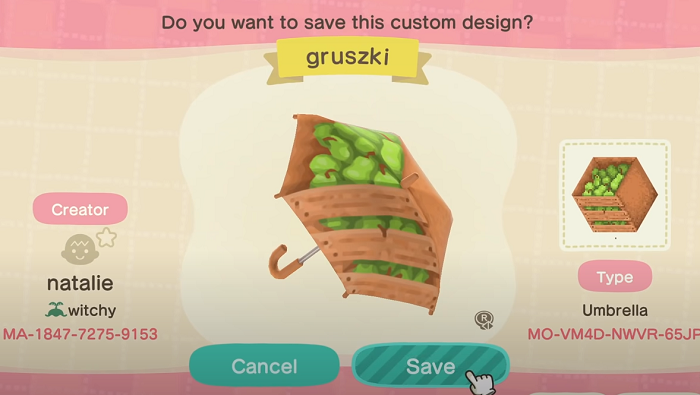 ACNH Umbrella Design Code - 6965-3041-0030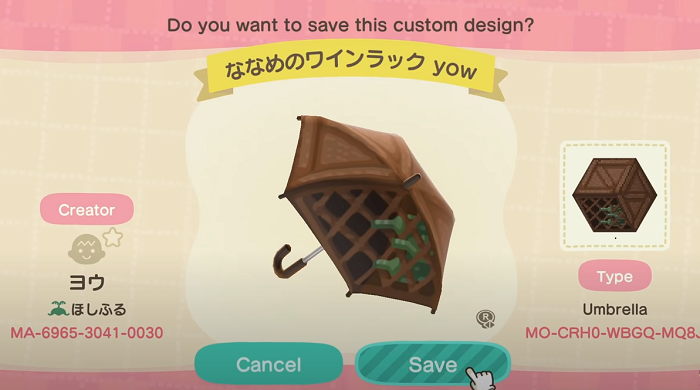 ACNH Umbrella Design Code - MA-0056-8784-8529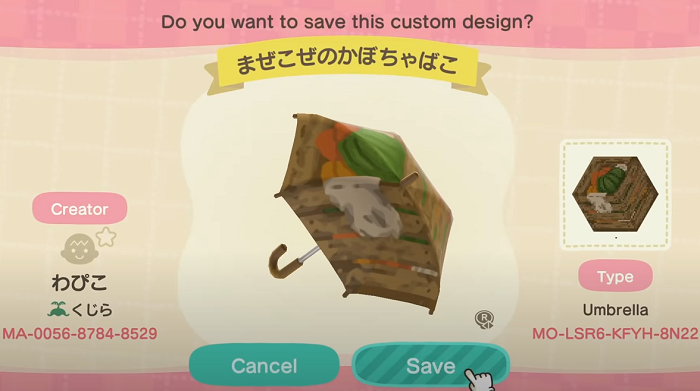 What do you think of these Animal Crossing New Horizons umbrella illusions, door illusions and cutout illusions? Will you want to use any of these designs on your island?