ACNH Summer Island Dream Address - ACNH Tropical Island Ideas & Tour
5/17/2021 3:02:41 PM
Go to the tropics in summer! Surfing on the sea and having a drink on the beach is very enjoyable in the summertime. In hot summer, you can turn your island into a complete tropical resort in Animal Crossing New Horizons. Before the summer actually arrives, here we bring some amazing ACNH tropical island ideas, take a tour with these Animal Crossing summer island dream address.
Related Read: ACNH Seasonal Items (Events) 2021
ACNH Summer Island Dream Address & Code - 5 Star ACNH Tropical Island Design Ideas & Tour
Take a tour of summer island, maybe you can get some inspiration for your following decoration. On one hand, we expect the new ACNH items along with the summer update, on the other hand, with these ACNH tropical island dream address, you can enjoy the tropical scenery in advance.
1. Kubuland - DA-0920-2536-9538
This is a 5-star tropical paradise in Animal Crossing New Horizons, you can feel the summer vibe from the entrance, it feels like a jungle island, full of palm trees, bamboo trees, green grass, bushes, wooden planks and colorful flowers. It has lots of great designs on the beach, such as the outside library, you can sitting on the mat with adorable patterns, the gym with some fitness equipment, a little relaxing spa on the rocks beside the sea, the private beach with blue beach chairs and beach towel you can lie on, pirate-themed secret beach waiting for some fake arts, etc. If you feel tired, there is a place to think about, you can appreciate the beautiful waterfall in the opposite. The Jurassic Park design with a huge dinosaur bone is stunning! There are also a number of cute details, like the shells littered about, little pools and outdoor baths everywhere, a little play area with a sandbox, and more. You can relax at almost every corner. Everything on this island really suits summertime and it is an absolutely fantastic tropical resort.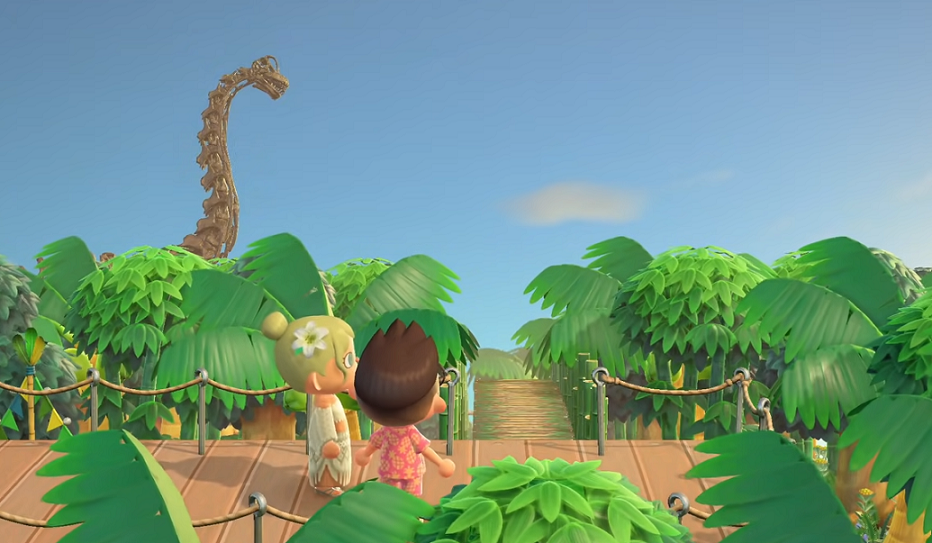 2. Tropikitch - DA-0726-6653-7647
Tropikitch is a tropical beach resort in ACNH, take a tour on this summer island, you can get some amazing inspirations. Various bushes, trees, and flowers make the entrance full of vitality. There is a big beach club with a pool in the middle, a sitting area with coconut juice served on the Bamboo Bench, confetti all the way, a custom floor with realistic water design, as well as sofas and chairs for sitting on, bringing amazing vacation vibes. You can have your fizzy drink when arriving at the resort, or have a little swim or just have a rest. On the tropical beach, you can dance or play with the watermelon ball, continue the tour, you can find the surf shop or summer attire store, a yellow lighthouse, a cozy camper van, different pools, a hotel, little tents, campsite area, relaxing beaches, a flamingo sanctuary, a market, music everywhere and more designs.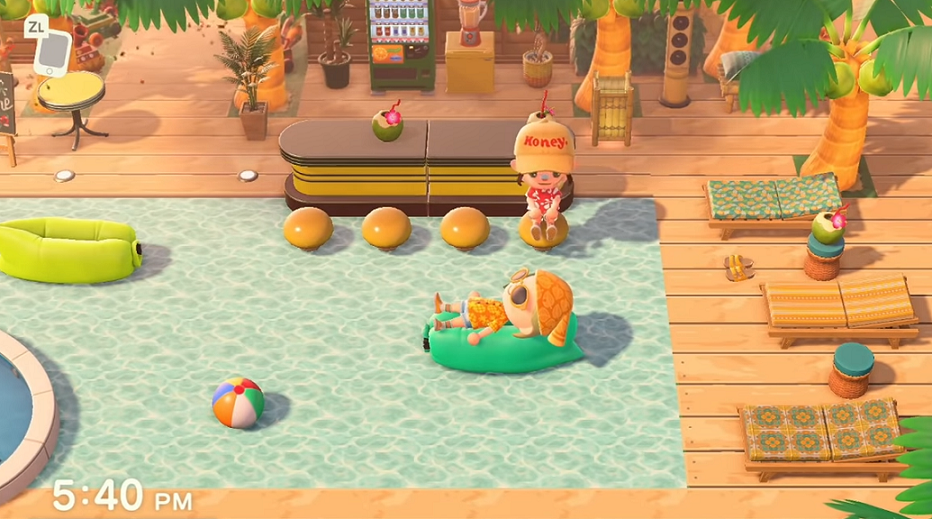 3. Athena - DA-0506-3653-0775
Athena is a tropical paradise with a vibrant and lush environment on the island. The jungle is interspersed with red and yellow flowers and decorations, a garden faucet, and a raccoon statue at the entrance. The Nook's Cranny works well with the surrounding tones. On the beach, the dark lighthouses, dark silo with the barrels look amazing on the rocks, this is a great idea for decorating rocks. A little winding path leading you to the Able Sisters, with the looms and kimono stands, its Able Sisters is on the beach, which is really awesome. You'll also find a flamingos area on this island, it fits well with the natural theme. If you want to surf on the sea, the surfboard is ready on the beach, there is also a little Tiki Bar, rock-surrounding campfire, a little laundry area, and jail bars divided these areas. On another rock beach, there is a kind of maybe study area or outdoor exhibition, the seahorse comes in a container, a tiny little fossil put on the shelf. The fossils in the jungle are amazing. This is a fun island to explore.