ACNH E3 Update Is Coming? – When Is It & What To Expect For E3 2021
5/23/2021 6:41:57 PM
E3 2021 is currently on the horizon which is practically the biggest gaming event of the year and Nintendo plans on having a presentation to share some information about upcoming and existing Nintendo switch games. Animal crossing fans are wondering will we get a new update trailer or some information about the game's future at this E3. In this guide, we discuss what E3 is, when E3 take place this year, and what to expect for E3 update 2021 in ACNH!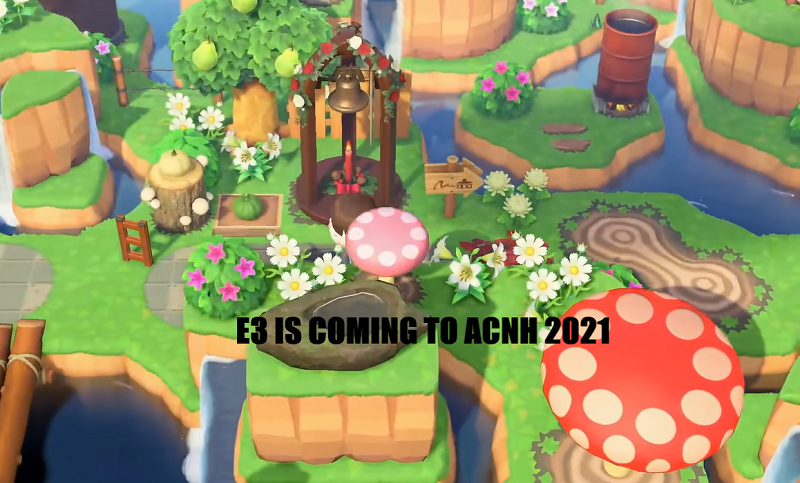 ACNH E3 Update News Incoming – Release Date, New Events, What To Expect For E3
The latest ACNH update that was released just a few weeks back brought the game up to version 1.10, this took the community surprise as many hoped for a 2.0 update which in game development terms usually indicates a fairly significant update. This could be overhauls to the ui or new features which typically change the way the game plays. In addition to these, it's confirmed the largest event E3 will be coming in ACNH 2021 which may bring some new features, events and more. We'll be taking a look at how likely it is that we'll get some kind of update news at E3, and what it could include! We highlight why this event is significant for Nintendo. Will we see some kind of Summer Update with returning characters, new features and more, or something smaller? Let's discuss!
What Is E3 & When Does E3 Update Start In ACNH 2021
E3 is the largest video game convention or expo in the world that sees video game companies, developers and publishers showcasing new games announcing updates and revealing new projects. This year, Nintendo has officially confirmed that they are taking part in E3 2021 which will take place between June 12th & 15th.
The E3 event falls right in the middle of the three months worth of content that was just released and is surrounded by nothing, but wedding season in ACNH, and given it appears the 1.10 update was somewhat rushed out and missing features or not originally scheduled, this is the perfect timing to hear about what's next for ACNH.
Will ACNH 2.0 Appear At E3 2021?
Much of the Animal Crossing community have found this year's updates so far to be quite disappointing, leading many players to pin their next hopes on a particularly major 'Version 2.0' content update as an E3 2021 announcement. So will we see version 2.0 update at Animal Crossing: New Horizons E3 2021?
E3 will offer that significant 2.0 update everyone's dreaming of to add weight to this at E3 update 2021 despite many seasonal events already planned up to August. There's been no word yet whether or not these summer events will return too. So an update version 2.0 needs to be announced before then and likely in June.
What Other Announcements Could We See During E3 Update 2021?
There's a possibility that Nintendo could announce some kind of crossover update like they did with Mario, Brewster and Tortoma island and all that. This May update basically introduced new content such as seasonal items way until July. So that possibly means that even if we do get an update announced at E3, we won't be seeing it for quite a while longer which definitely would be difficult to wait for.