ACNH June Updates 2021 - 5 Summer Changes And Updates In Animal Crossing New Horizons
5/27/2021 11:15:35 AM
The month of June is about to arrive in Animal Crossing New Horizons, you can enjoy 5 new Animal Crossing June updates and changes around your island throughout the month. Here we are going to check out ACNH June updates 2021 for events, items, crafting materials, bugs and fishes.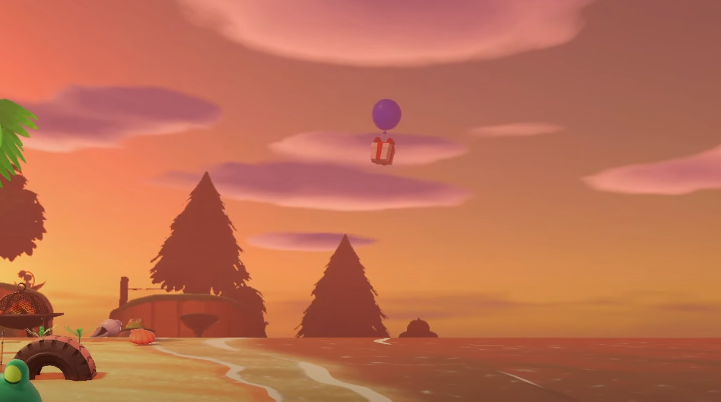 ACNH June Update 2021 - New Events, Items, Crafting Materials, Bugs In Animal Crossing
ACNH summer update is coming, the weeds and bushes on your island subtly change. Able sisters will start selling new ACNH items for the change of the season. There are new events and changes going on for northern hemisphere players, they can enjoy the start of summertime which will bring in some new bugs and fish and events as well. For southern hemisphere players, they can enjoy the start of winter where snow will be covering their islands entirely. Next, read this guide to know the full details of Animal Crossing New Horizons Summer update 2021.
1. ACNH June Events
Wedding Season
This main event which will be happening for all players in the Wedding Season, it's an event returning from 2020. This ACNH Summer seasonal event starts from June 1 to June 30. All you need to do is visiting Harvey's island to meet up with Reese and Cyrus, and take photos to celebrate their wedding anniversary. In the end, you can get a bunch of wedding season exclusive items like heart crystal, Nuptial Bell, Nuptial Ring Pillow, Nuptial Doorplate, Flower-Petal Basket and more.
First Bug Off
For northern hemisphere players on the fourth Saturday of the month, the bug off event will be hosted by Flick. You can go around catching bugs, use ACNH nook miles ticket with your friends or your villagers to get the most challenging points and trade them for bug themed prize items including Gold Bug Trophy, Silver Bug Trophy, and more that you can get from Flick. To exchange your points for bug themed prize items, chat with Flick and select the "Redeem points" option. He'll let you know how many points you currently have and allow you to exchange 10 Points for one exclusive Bug-Off item! Moreover, not only you can sell them for more ACNH bells than usual. Additionally, you'll get a nook mile reward if this is your first time taking part in this little bug off of Animal Crossing June events.
2. ACNH June Seasonal Items
Here are all the seasonal items coming in June, go check out your nook shopping app or the terminal in resident services, in order to make sure you can get these Animal Crossing June event items throughout the month. There 17 seasonal items you get in total not including variations during ACNH June update 2021.
Wedding Season Items (June 1 - June 30)
Nuptial Bell

Nuptial Ring Pillow

Nuptial Doorplate

Flower-Petal Basket

Shiromuku

Tsunokakushi

White Hakama with Crest
Father's Day Items (June 1 - June 30)
Thank You Dad Mug

Thank You Dad Apron
International Children's Day Items (June 1 - June 15)
Homemade Crown

Homemade Cape



Dano Festival / Dragon Boat Festival Items (June 5 - June 14)
Surichwi Tteok

Festival Zongzi
Summer & Winter Solstice Items (June 15 - June 21)
Sunflower Crown

Sunflower Rug

Mid-Winter Sweater

Aurora Wall
ACNH June Seasonal Materials
Starting off in the northern hemisphere, the summer shells are coming back to Animal Crossing New Horizons in June. There will be summer-related DIY recipes you can get from balloons and crafts using general shells. You'd better go to your beach every day collecting as many shells as you can. You can also time travel throughout the day to speed this process up. First of all, Isabelle will give you the shell wreath DIY Recipe, the rest of the items you will have to craft on your own. For southern hemisphere players to enjoy the winter season in Animal Crossing New Horizons as well as to craft new materials. You'll be able to catch snowflakes, what's more, you can build snowmen which will give you different items.
Summer Shell DIY Recipes
Shell Wreath
Summer Shell x 1

Sea Snail x 1

Sand Dollar x 1

Coral x 1

Giant Clam x 1

Cowrie x 1
Shell Wand
Summer Shell x 3

Star Fragment x 3
Shellfish Pochette
Giant Clam X 2

Summer Shell x 6
Starry-Sands Flooring
Summer Shell x 3https://www.akrpg.com/animal-crossing-new-horizons-items#99

Sandy-Beach Flooring x 1 = 1 Coral, 1 Giant Clam, 1 Sand Dollar, 1 Sea Snail, 1 Venus Comb
Tropical Vista
Underwater Flooring
Summer Shell x 3

Coral x 3
Underwater Wall
Summer Shell x 3

Coral x 5
Water Flooring
Winter Snow Flakes DIY Recipes
Falling-Snow Wall
Iceberg Flooring
Iceberg Wall
Ski-Slope Floor
Ski-Slope Wall
Snowflake Pochette
Snowflake Wall
Snowflake Wreath
ACNH June Nook's Cranny
When the season changes, your nook's cranny exterior will change too. For the northern hemisphere, not only it'll become more summery outside, but also seasonal items will also start appearing in Nooks Cranny. You can get different types of summer themed items like fan or surfboards from your nooks cranny.
ACNH Bugs, Fish & Sea Creatures
With every new month comes new bugs, fish, and sea creatures for the northern and southern hemisphere players. There are some new sea creatures that you can catch if you're in the northern hemisphere, includes sharks for the first time and Drone Beetle, Arowana, Sea Grapes and more. If you're in the southern hemisphere, you can enjoy some wintry-type creatures like Emperor Butterfly, Oarfish, Lobster and more. It's a good opportunity to make some bells from the different critters that you can find around your island.