ACNH 50 Best Cottagecore Custom Design Codes For Your Cottagecore Themed Island & How To Use Design Codes In Animal Crossing
6/8/2021 5:27:29 PM
The most popular ACNH island theme is Cottagecore, in this article, we are going to show you more than 50 Cottagecore Custom Design Codes For Your Cottagecore Island In Animal Crossing New Horizons, including cottagecore clothing & ACNH cottagecore items list. and just in case if you are new to Animal Crossing, you might be wondering how to download the design codes of other creator's from the Able sisters. one of the great parts of the Able sisters is that you can talk to the Sable every day. you can build up a relationship with her by talking to her every day. she's very shy in the beginning, but as you are talking to her every day, she will warm up to you, and giving you different patterns to use for customization. and with your custom design slots being limited, this is very helpful that you can try out different patterns without taking up your design slots space.
How To Download The Design By Creator ID In Animal Crossing New Horizons?
In order to download the custom codes, you need to go to the Custom Designs Portal, with access to the internet. there are a couple of ways to search, you can search by creator ID. you also can search by design ID, which is the specific code for one design, or you choose the criteria search. when you have a Creator ID in mind, this is the way to go, after you put in the code, hit confirm, then it will show the whole list of everything that they ever designed. the biggest advantages of searching this way are that you get to see the creator's design all at once. and after you pick out the desired items, click save, then it'll show up in your custom design slots, and if your slots are full, you'll need to choose one of the existed ACNH items to overwrite it.
How To Place Cottagecore Items Around Your Your Cottagecore Themed Island In Animal Crossing New Horizons?
First, open your island design app, click the plus button to get to all of your custom designs. the most frequently used codes are floor codes and ground codes. you can finish them by using the path tools. for example, if you pick a leaf pattern and click on it and then click A, then there you go, you'll have it on the floor. so this is a really great way to fill up your island, especially if you are going for the natural aesthetic to look like a cottagecore island. and as for sable patterns, when you want to custom design for a certain item, choose a pattern, you'll see all the patterns that sable gives you, which is an insane amount, so make sure to talk to her every day!
ACNH Cottagecore Items Design Codes List - Best Cottagecore Items For Your Cottagecore Themed Island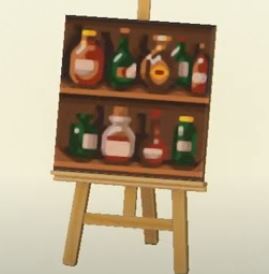 - Barn Panel: MA-9683-6421-3107
- Wood Planks: MA-6437-1329-4900
- Stone Codes & Wooden Panels: MA-1944-3607-0570
- Brick Code: MA-9307-6110-1400
- Dirt Path by @denim2_mori on twitter: MA-6647-9230-4716
- Skinny pieces of the dirt path: MA-1831-0361-1447
- Packages: MA-7856-2185-9198
- Mailboxes: MA-5947-2552-5111
- Booze Shelf: MA-6050-8097-2249
- Macramé: MA-5877-1937-8682
- Lattice & Vines: MA-3926-4717-2320
- Dirt path with grass: MA-2568-9914-4979
- Floral rug: MA-7195-6112-7043
- Macramé Stall: MA-7195-6112-7043
- Floral Patterns 2: MA-2931-2946-7718
- Soil: MA-4013-2434-7459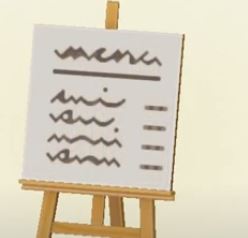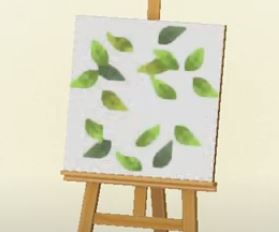 - Menu: MA-5877-1937-8682
- Iced Coffee plaid: MA-7378-0188-3598
- Green plaid blanket: MA-3405-0978-0777
- Picnic Blanket frills: MA-3548-8027-4702
- Leaves: MA-2666-2445-8950
- Clovers: MA-8617-7781-8905
- Vintage Floral & Fruit: MA-5150-0242-8566
- Greenhouse window panel: MA-3606-6017-8271
- Greenhouse plant panel: MA-3606-6017-8271
- Wood panel with string lights: MA-2666-2445-8950
- Floral linens: MA-2931-2946-7718
- Stall with vines: MA-0686-4693-6303
- Log paths: MA-0792-0805-1685
- Extra Sparse Daisies: MA-8690-0073-5326
- Mossy Brick: MA-0886-5623-0419
- Floral Patterns 3: MA-0113-8641-2188
- Puddle: MA-3271-3687-8667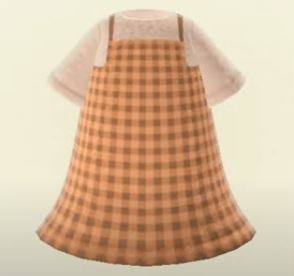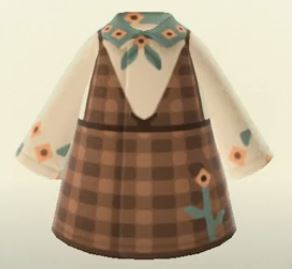 Clothing

- Autumnal Gingham: MA-6851-1218-6659
- Overalls: MA-0707-3700-6096
- Sunflower Pinafore: MA-8932-2903-5965
- Mushy Pinafore by Corinna @/animalcrosser.corinna on ig: MA-0987-9925-7606
- Gingham T-shirt Dress: MA-8445-2635-0108
- Worn Witch Frock: MA-4485-9060-4826
- Lil dress: MA-7034-4048-3197
- Cable knit: MA-1574-7508-6849
- Cardigan Dress: MA-0792-0805-1685
- Snowy Forest: MA-4485-9060-4826
- Farm Fancy: MA-1620-0378-8699
- Meadow Breeze: MA-4485-9060-4826
- Gardening Apron: MA-4485-9060-4826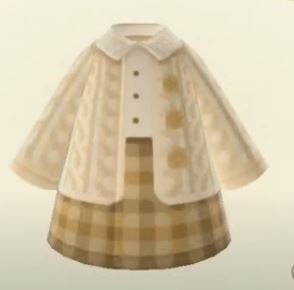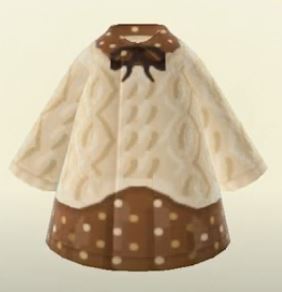 For more demo on the Cottagecore Items & ACNH clothing, please watch this video[time stamp - 5:53]