Best ACNH Industrial Island Ideas & Dream Address - Slum & Trash Industrial Theme Design Tips in Animal Crossing
6/28/2021 7:07:36 PM
Looking for some creative ideas to build up the breathtaking industrial themed island in Animal Crossing New Horizons? Here we share you useful tips to create a vaporwave cyberpunk island or trash industrial wasteland, as well as you can get the best ACNH industrial island dream address to can take an tour and discover stunning slum/trash/industrial designs.
Animal Crossing New Horizons Industrial Themed Island Ideas
In Animal Crossing New Horizons, are you thinking of rebuilding your natural cottagecore or forestcore island to achieve a completely different landscape than usual? We recommend the industrial-themed island - where the grass, cliffs in bloom and expanses of lush trees give way to areas covered with chimneys, waste disposals, industrial plants and large laboratories with servers and computers perpetually in service. As one of the Top 10 popular island themes, worn-down industrial island's creating is a fun challenge to folks who intend to get creative to accomplish their vision.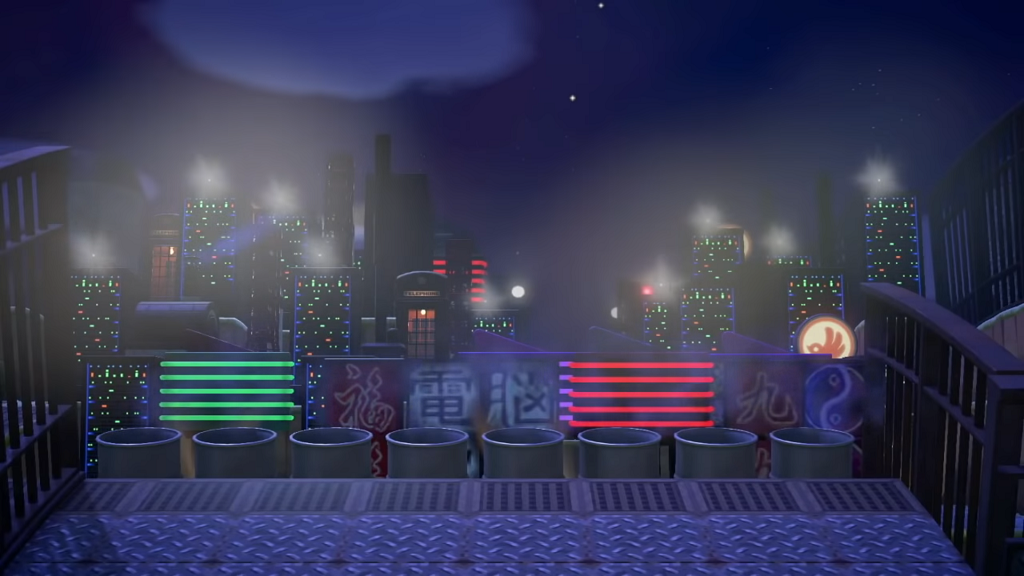 ACNH Industrial Island Design Tips
Industrial islands are sometimes described as trash island or run-down towns. With a ton of furniture themed around ugly industrial stuff, the transformability of the terrain and unlimited custom design functions, the breathtaking mega-cities inspired by the age of the Industrial Revolution can be perfectly copied on your island. Here we will see together how to recreate a highly industrialized island in Animal Crossing New Horizons:
Tip 1. Use Industrial & Metal Items - Whether it is bustling metropolis or the dilapidated industrial-themed areas, metal structures along with corrugated steelworks and steam are always the core of the construction of industrial islands. Fortunately, in ACNH we found a ton of furniture themed around industrial stuff that can be customized to meet any tone and area building requirement.
Tip 2. Industrial Custom Floors & Walls - In industrialized cities, custom design has given full play to its advantages in island design, such as rusty floors in factories, stained walls, and metal covering panels in roadside trenches. These custom industrialized patterns allow us to perfectly recreate the chosen style, can be an additional basis for those who intend to customize the terrain and decorate the various areas, in a way to make our inhabitants cross real industrial warehouses, laboratories or waterfront areas where we may have forgotten some slag.
Tip 3. Create Industrialized Area & Rooms - With part of the territory intended for the establishment of industrial plants, with chimneys, laboratories, areas for waste disposal and areas with numerous machinery:
1) Factory - The factory is indispensable where industry wealth is created and the source of pollution for the run-down city. So the first fundamental area for industrial island will be the factory area with the chimneys; also in this case we will need to reserve a certain space and delimit it with barbed wire. Use Oil-Barrel Bathtub, Oil Barrel, Sauna Heater, Silo, Smoker and other items to create a busy industrial area and surround it with Jail bars. We will also need a large number of brick ovens whose smoke will simulate the operation of the various machinery, or some rusted tin roofs and broken-down windows to indicate that the factory is abandoned.
2) Control Room - Another environment we will be able to recreate a real control room through which we can activate the various machinery present in our outdoor factory; to do this we will need to locate the area so that it is raised and centered with respect to the other areas that we would like to use as a production area. We will need some Pedal board (Black), a certain number of Desktop computers, some LED TVs (20 inches and 50 inches), while with a couple of Servers and a few Iron Shelves (Black) we can create a sort of dividing wall.
3) Worker Resting Room - Recreate a kind of changing room where our workers can rest and change once their work shift is over; to do this we will need some Portable toilet, an industrial washbasin, Utility sink and a few Iron frame having to be able to place objects and clothes. To make the area even more particular we can place Oil barrel (Rusty), Effects rack and some Cones. Finally, to delimit this space we can use some Jail bars and illuminate the dressing room with some Lanterns.
4) Research Labs - The laboratory is undoubtedly a landmark building of an industrialized city. In center, we can place Lab-experiments Set and instrument such as microscope; in a corner we will be able to repair our tools by placing Electronics kit on Iron frame; and to preserve the numerous instruments present you will need some Jail bars; they will be ideal for creating the illusion of a Chemistry laboratory. On the walls, you can apply an industrial wall on which we will place customized partitions, while on the ground we will use a Steel flooring and maybe a Manhole cover. To light up the room we can place some Rocket lamp, a Folding floor lamp and even a Studio spotlight). Wall spotlights and some security cameras and Surveillance camera cannot be missing in order to monitor the unwanted entry of some stranger.
5) Residential Area - The homes of our villagers and the various shops will be able to surround highly productive areas suitable for hosting our daily work. In the part of the residential area, we can however dedicate a cluttered living area or a small leisure place where our "workers" will find comfort at the end of their work shifts, resting in a small recreational area.
Tip 4. Detailing & Cluttering Tip - If you are going to make your industrial city more authentic, an added touch of realism will can be achieved with details and cluttering tips. Use some tricks to connect each area harmoniously, such as a road where we can find a small meeting place for the villagers. If you're going for the cluttered city aesthetic, try placing down trash bags, cardboard boxes, and scattered papers.
Best ACNH Industrial Island Dream Codes
Compared to other styles of islands, creating a fully industrialized island is not simple. If you want to get more inspiration, you can visit these amazing industrial towns through their dream codes, from which you will find some unique and creative designs.
1. Almara - Dream Address: DA-4999-9126-5839
Almara is a busy industrial island desperate to keep its economy growing, but the woodland residents yearn for the familiarity of the greenery back home. Come and visit to explore the rustic buildings Almara has to offer, and see if you can find the island shop, nestled in the woods behind the train station. Visit the theme park Nan and Chevre are itching to revive and explore the great art by the museum bridge.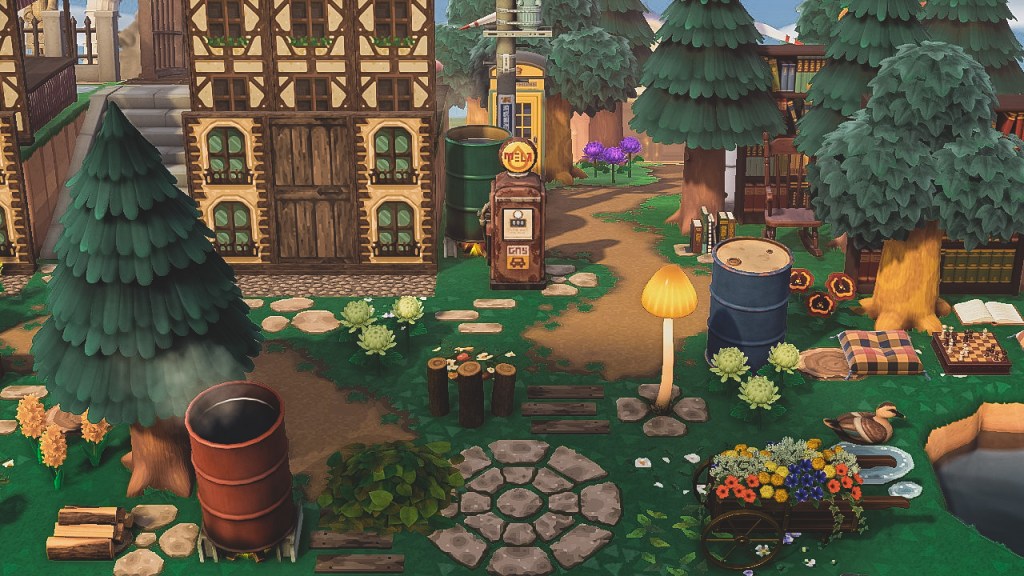 2. Howling - Dream Address: DA-2342–0687-5784
Howling island used to be a busting city, people full of innovation and technology, is an alternate universe of this retrofuturistic industrial wasteland. Wake up in the center of the heavily graffitied industrial district. Cramped together safely to avoid the dangers of the desert, this cluttercore island is packed with mysterious alleyways, rest stops, concrete mazes, and a campsite oasis. Bathrooms located inside the community center in the black building North-West next to the graffiti wall.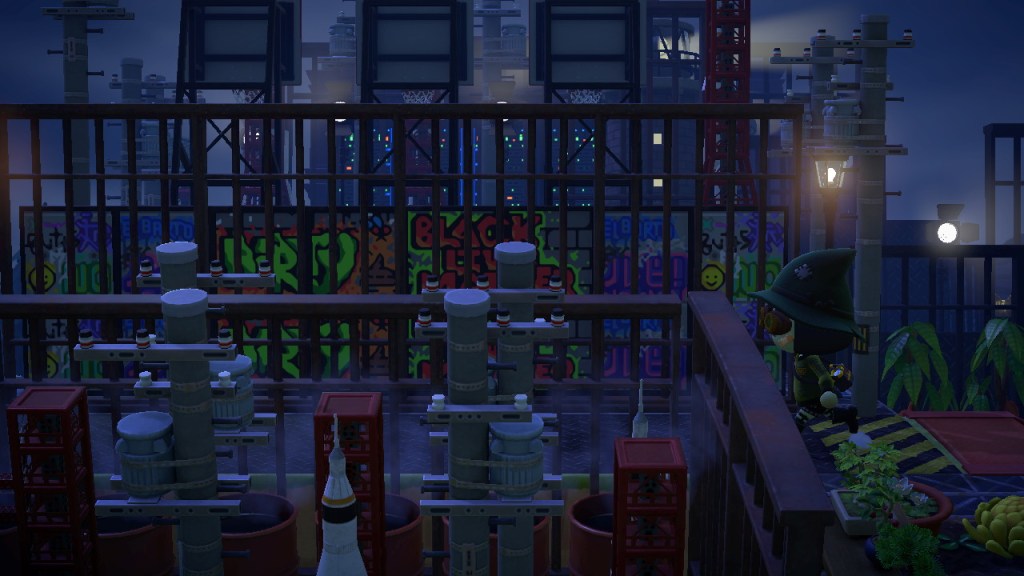 3. MILF City - Dream Address: 3017-7311-9566
It is a city themed island featuring a grand skyline, massive tulip field, a farm, a fish market, a junkyard, a bodega, restaurants, and much more. If you can make it in the big industrial city, you can make it anywhere!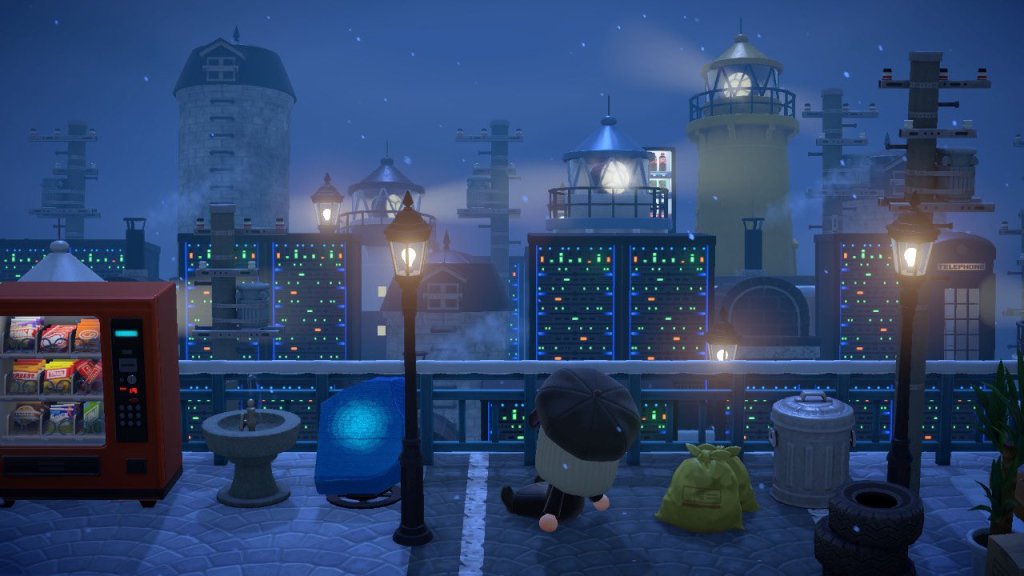 4. Raz-Dazzle - Dream Address: DA-5258-1590-7624
Raz-Dazzle is run-down trashcore island in overgrown industrial vibe. On this island you can see large data centers, heavily polluted factories, cluttered industrial areas, and garbage disposal sites on the beach. At night, this dilapidated industrial town reveals an atmosphere of depression and terror.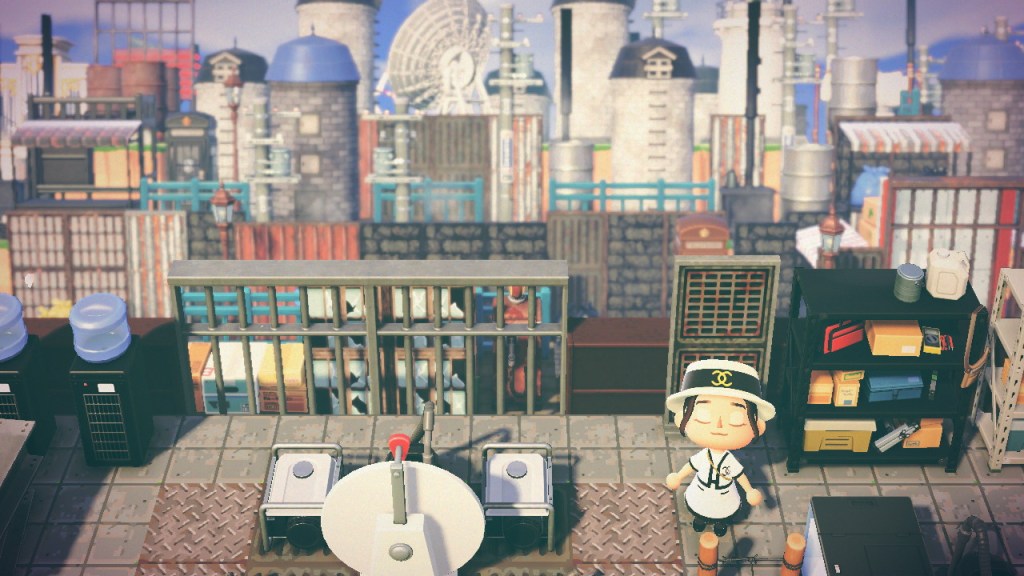 5. Saihate - Dream Address: DA-8661-0082-9260
This is an incredible Hongkong industrial island with lots of factories, ports, piers, and broken down cityscapes. You will be amazed by the design details on this island such as entrance view built with different broken stalls and kowloon world city which was a slum in Hongkong, and the factory on beach with steaming barrels, the whole island is so visually stunning.