Best Animal Crossing New Horizons Terraforming Guide-Get a 5 Star Island
7/29/2021 4:17:07 PM
Do you want to get a five-star island in Animal Crossing New Horizons? If you don't know what terraforming is, it maybe has a little difficult. The terraforming is a new feature in Animal Crossing New Horizons, this island design terraforming guide, let you customize the look and layout of your island more than ever before.
What things you can do in terraforming?
you can break cliffs down you can make waterfalls you can make rivers you can destroy stuff. To transform the island from start to finish using terraforming, all these tips and tricks can help you avoid mistakes. Next, enter the tips and tricks study.
Seven tips to help you make a good performance in Terraforming
1. Organize Structures
Try to keep your houses in one section, don't put all villagers' houses across the entire map. If you wanted to tear for the island, there is a building structure in every part, very difficult and waste time to do it.
Notice the red arrow within the picture. Here's an example of a map where all the villager structures are in the corner. so it's a lot easier to tear from around.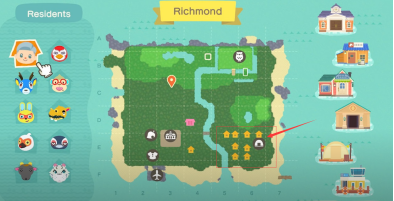 2. Plan Layout
When you first start terraforming it's gonna be overwhelming, because you're not gonna know where to start, planning the end goal or the end image of your map, so that you know where to start, what you need to move the steps you need to take.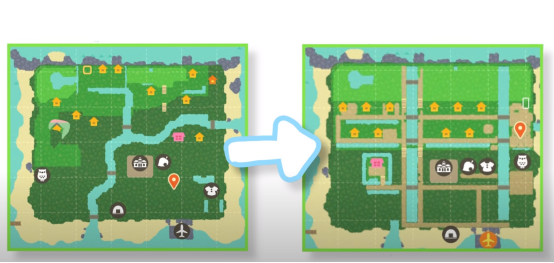 3.Plan Measurements
Imagine having a great day: " your favorite villagers water your flowers, Isabelle takes about regular TV shows. I got Marshall to sink bubble gum KK and boob you try to send her a building that can't be centered."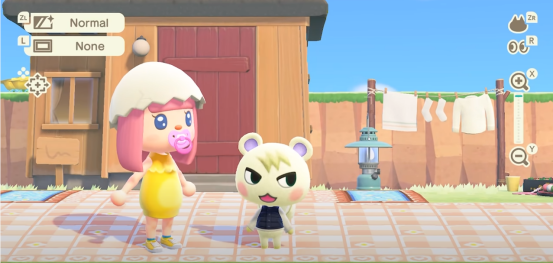 To tarted to use a shovel, to measure the land in squares here, you can see that four holes in between the houses. Making this to be even, it doesn't have to be perfect at all, this is just for anybody who wants a more even look, so these dimensions are in holes or paths.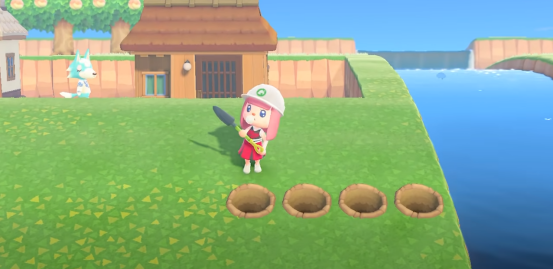 Measurements help you if not keep in mind that if you want to move a structure just a little bit, you're gonna have to move it to another area, that it wasn't in before, make sure measure everything properly.
4. Move Trees
To break down a good amount of trees, recommend taking your trees and putting them somewhere in your eyelid because a lot of people who terraform the out of their eyelid and just broke down every tree and then ran out of wood, which is terrible. You need wood, this is the part of Animal Crossing island that's just a complete fest, to complete in one day will be better.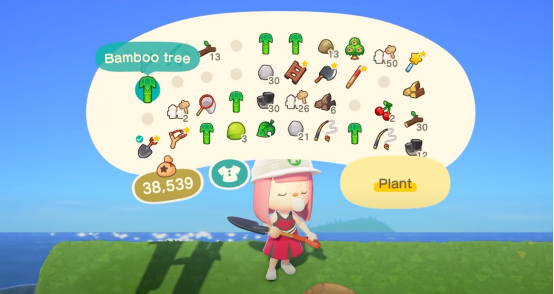 5. Path Stacking
Terraforming is super tedious but it gives us a lot of creative control, so that's great once you unlock terraforming, you also unlock the endgame pathway from the Nook Shop, the difference between these and the custom design paths.
Custom-designed paths, place it on top of the terraforming path so that the paths show up on the map, this is because custom designs don't show up as paths on the map and in-game Pat's do, it's just an option it's there for you to use it.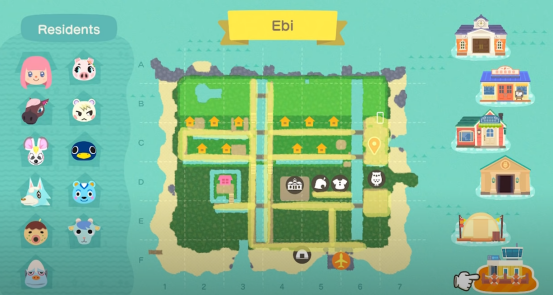 6. Do Dailies
Doing these daily checking the beauty for no file tickets, checking which fences you have, he's got two round and recipes per day, by the way, if you aren't skippers you should be doing this and he's talking to all your villagers and times gifted both daytime and nighttime because you get different turn-up prices also you might get Celeste or shooting stars which would be a chance for you to get a star recipe along with star fragments.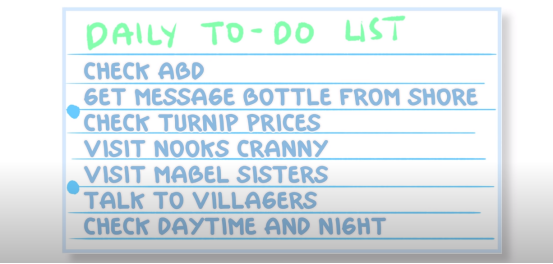 7. Five Star Island
Use this chance to get a five-star Island, you need to pick up every weed, pick up all items that are jumping on the ground, pick up your trash. Please DIY furniture. Other things like below need to do.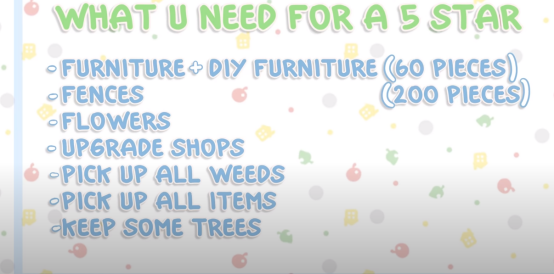 One important thing is to plant flowers. The more villager, the better, and after all that you guys should be able to get a 5-star rating. which also gives you a golden watery, to make gold roses.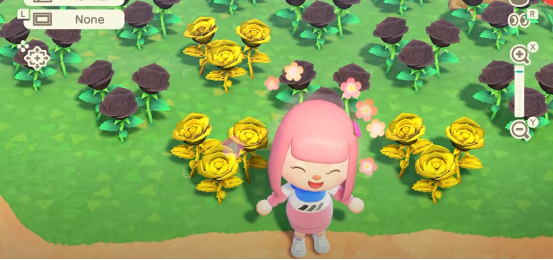 Above are the tips for you to get a 5-star island in Animal Crossing New Horizons. Every player should just enjoy the Animal Crossing New Horizons, Whatever you want to and that's the fun of it also this is random. Buy animal crossing items from AKRPG.COM, with the cheapest price, fast delivery, and safety deal. More news, keep focus.