Best ACNH Dream Codes 2021 - Top Cottagecore, Japanese, Natural & Horror Island Dream Addresses 2021
9/6/2021 4:43:59 PM
Which kind of Animal Crossing island do you want to tour the most? Last year, there are a ton of stunning islands created based on different island themes. Among these ACNH towns, cottagecore and natural are always popular ways to go. Special themes such as Halloween, Disneyland, Sanrio can also catch people's eyes. In this article, we'll bring some of the best ACNH dream codes 2021, featuring the dream addresses of updated top cottagecore, natural, Japanese, horror and other style islands.
Related Read: ACNH Unique Island Themes
Best ACNH Dream Codes 2021 - Best Dream Addresses ACNH 2021
The description in this article is just part of the creation of each island, it's recommended to take a complete tour through the full island using these dream codes. All the images are from YouTube, if there is infringement, please contact us to delete them.

1. ACNH Natural Cottagecore Island Dream Code - DA-3740-8734-2735 (Bowen Isle)
This island has stunning terraforming and creative ideas of the beach areas. The flag in front of the airport also fits a cottagecore and forestcore type island. The entrance is natural and lovely, with multi-level waterfalls, exquisite welcome board, destinations signpost, Rover's briefcase, wild log bench, and cottagecore paths. There is a yarn with randomly grown white cosmos, and other types of light green flowers, and cute items like the white duck, it's adorable. You can find wooden planks, fences, benches, construction and furniture all over the island, which makes it so cottagecore. A little woodworking station over there, with tools and materials that looks like for chopping some trees. You may also get inspiration from the overgrown beachside soccer area, campsite, camper, outdoor spa area, pumpkin patch, etc., especially these beaches, they are incredibly decorated but very natural and relaxing, kind of suitable for an autumn vibe.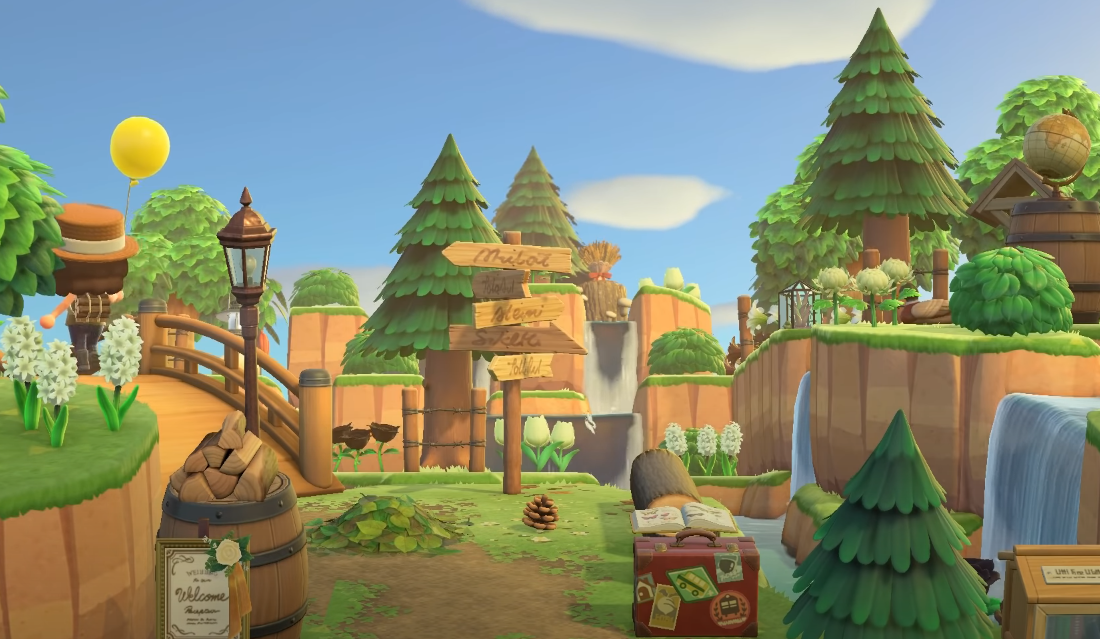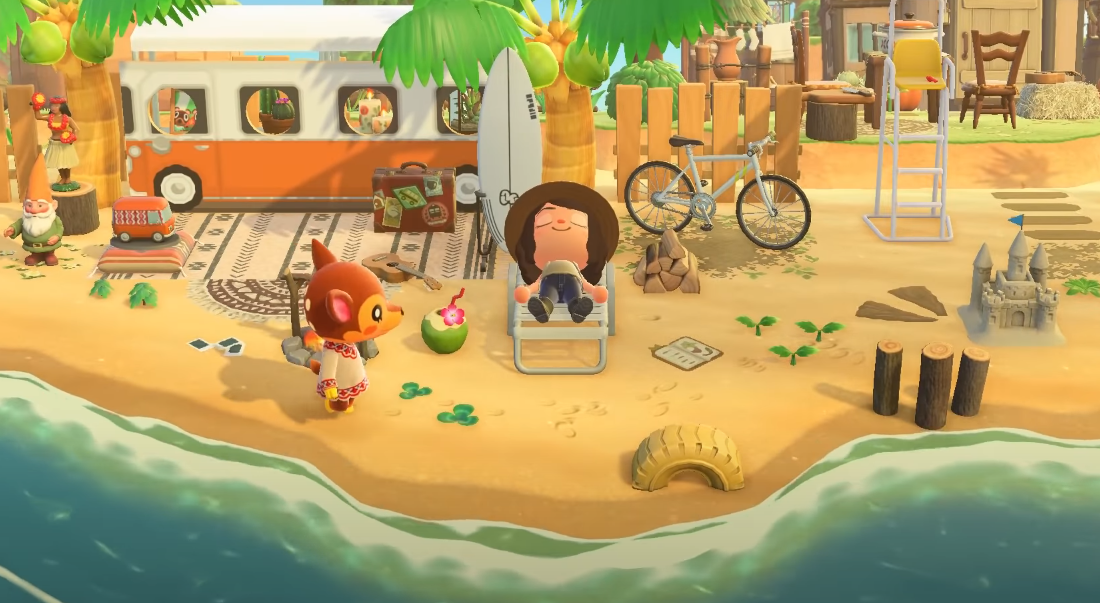 2. ACNH Spooky Horror Island Dream Code - DA-7395-8756-7294 (Fillory)
Halloween is coming in the next month, do you want to turn your island into a spooky vibe? Take a tour in the evening makes the island more horror. There is a wide, irregular spooky path with tiny ghosts on it extending from the entrance to the plaza. Go stairs of the incline, you can see a spooky graveyard with black roses surrounded. You can enjoy a spooky cup of tea or coffee at the Stanley hotel on the beach. The use of Mario blocks and the bed putting on the beach rocks is distinctive. Go to the right and come to the campsite and biscuit over there is looking extremely suspicious, blood patterns all over the ground and a really scary mask over there. You can get a beautiful lighthouse in the distance from a good view.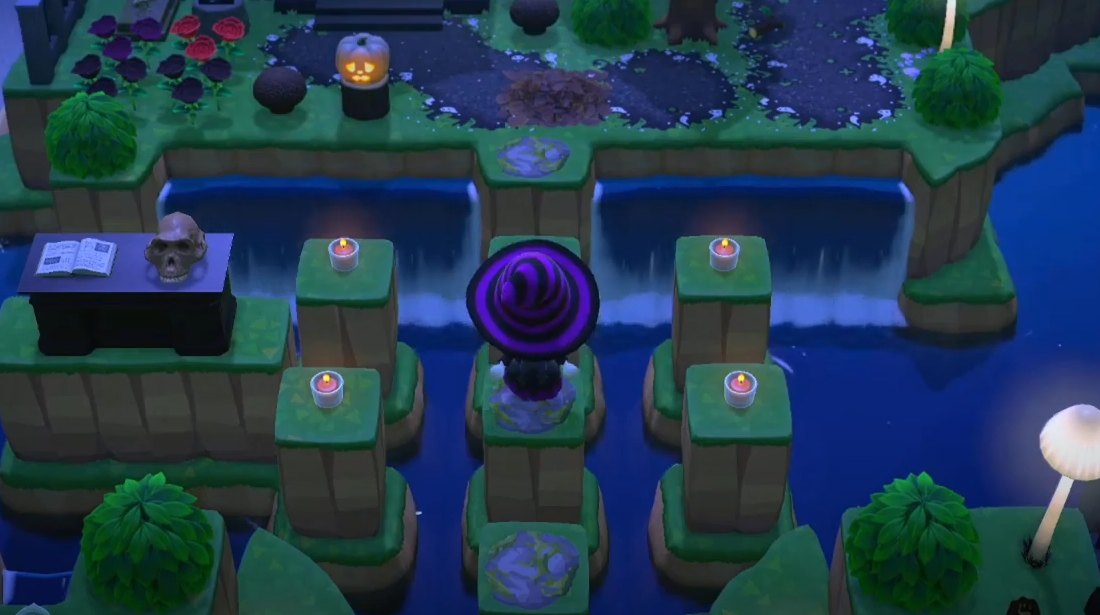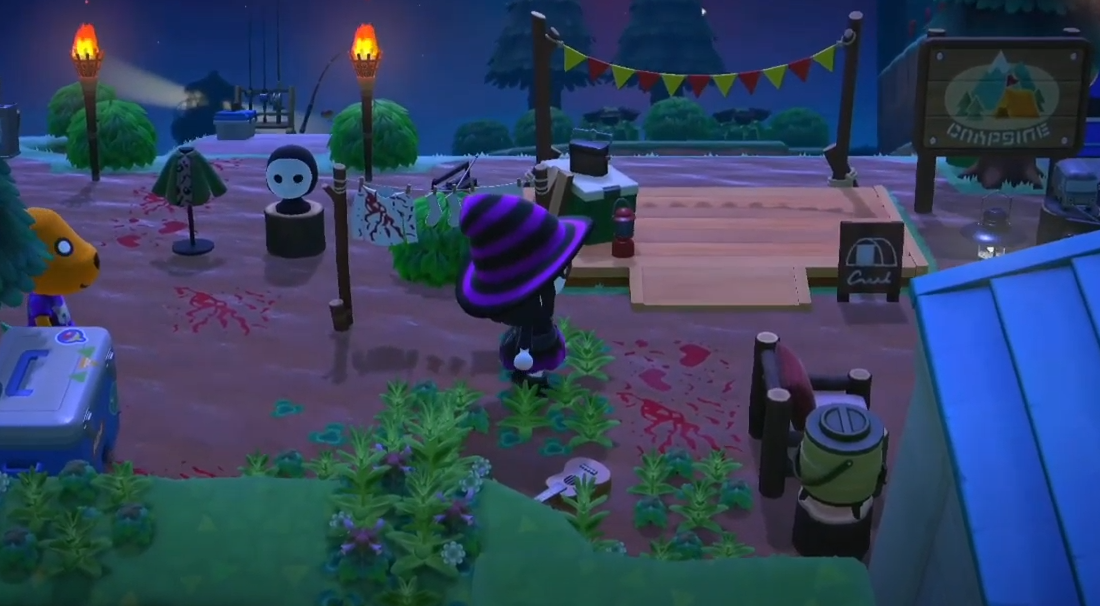 3. ACNH Modern Japanese City Island Dream Code - DA-6496-0582-1664 (Kokiri)
Kokiri is a Japanese modern school-inspired island, if your Resident Services building is so close to the airport, it makes sense to have Resident Service kind of as your first entry point onto the island. There are lots of villager houses next to the Resident Services, you can take a visit at the interior decoration. Another main spot should be the school, this is wildly creative, you can even see the little desks and books through the windows, the player used some simple panels, white bookshelves and white stalls to create this illusion of a school and a building exterior. And you can go inside the school, they have little accolades and awards over there, you can stock personalized items on the top of the lockers, the classroom is so realistic with nice details, what even more stunning is the view from the school, you can watch the gigantic lake when you sit right there.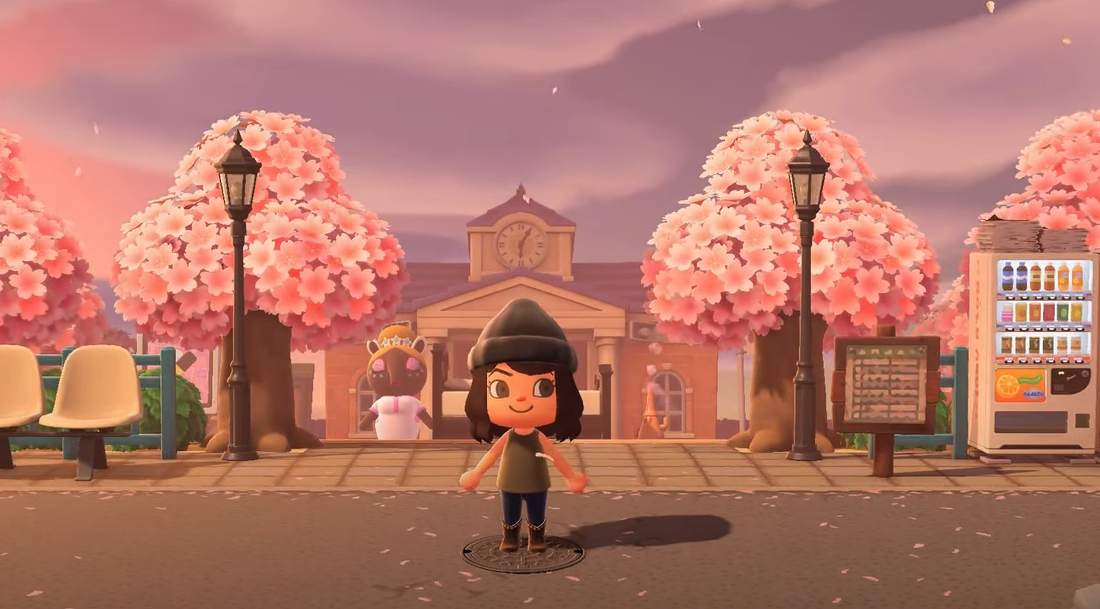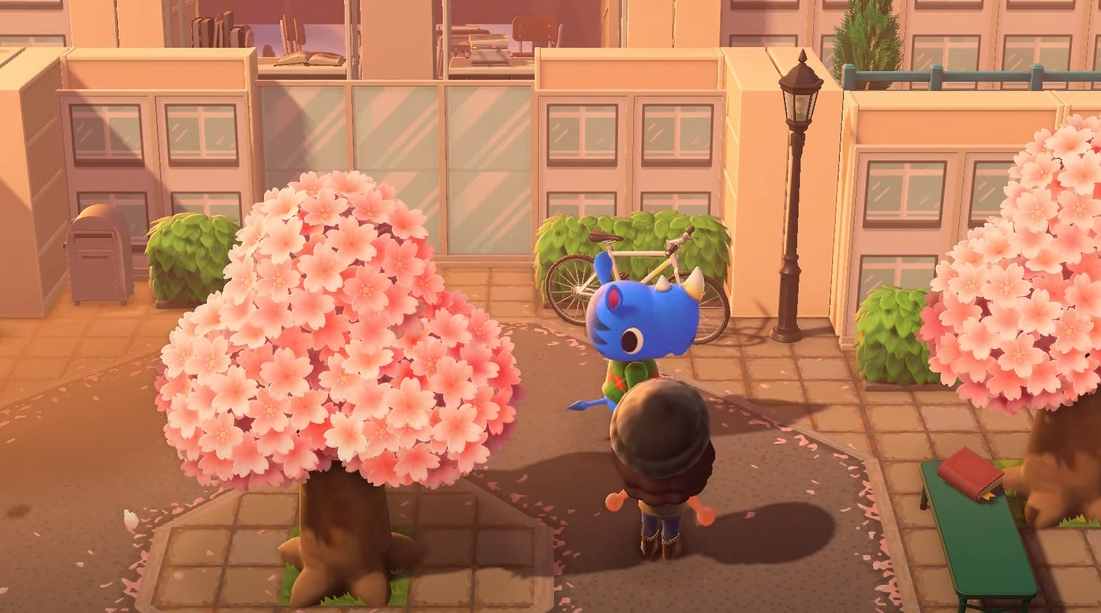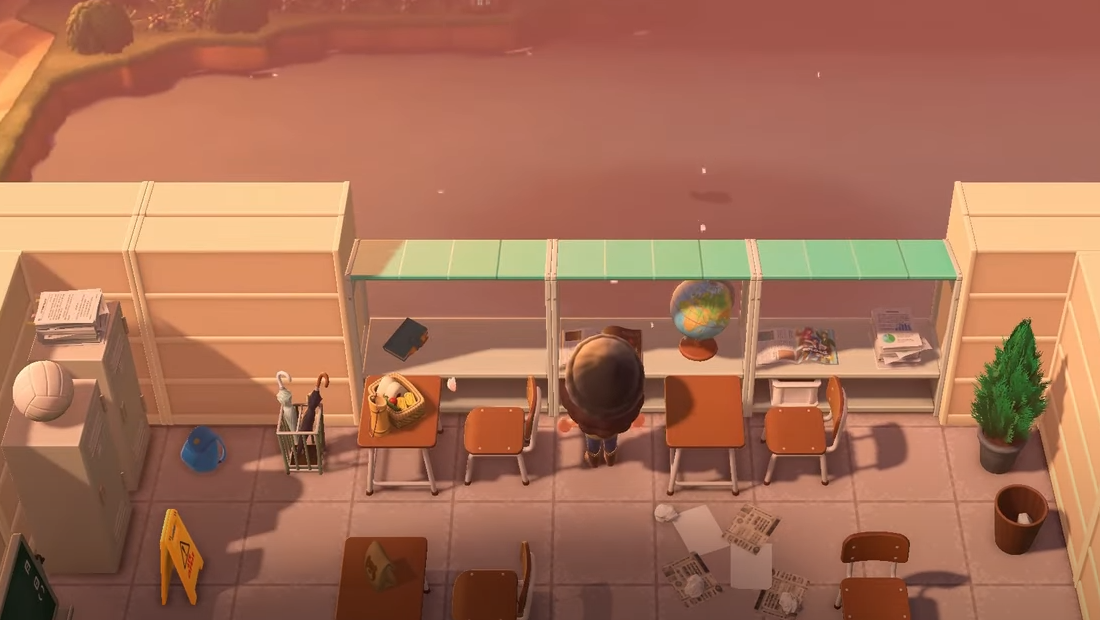 4. ACNH Cozy Cottagecore Island Dream Code - DA-1908-0762-0944 (Kochi)
Kochi is a traditional cottagecore island with a rustic vibe, the combination of colors is one of the most distinctive features. Looking at the gorgeous entrance, different levels of green work well with each other, the browns everywhere, the pops of white with the mush lamps are very forestcore and cottagecore. Walk along the cottagecore paths, the trees and flowers lining the pathway, the purples actually helping the island to give it a little bit of contrast with all of the neutral colors, it also sets the island apart from other cottagecore islands. It provides a really interesting way to treat your peninsula, the mixture of log pads with the dirt paths also makes the way go to the villager house become more fun. Come to the beach, there is a big beach picnic, it's cute to have the log beaches used as tables, and then placing with different cushions around, the colors have subtle differences but go well together to form the aesthetics.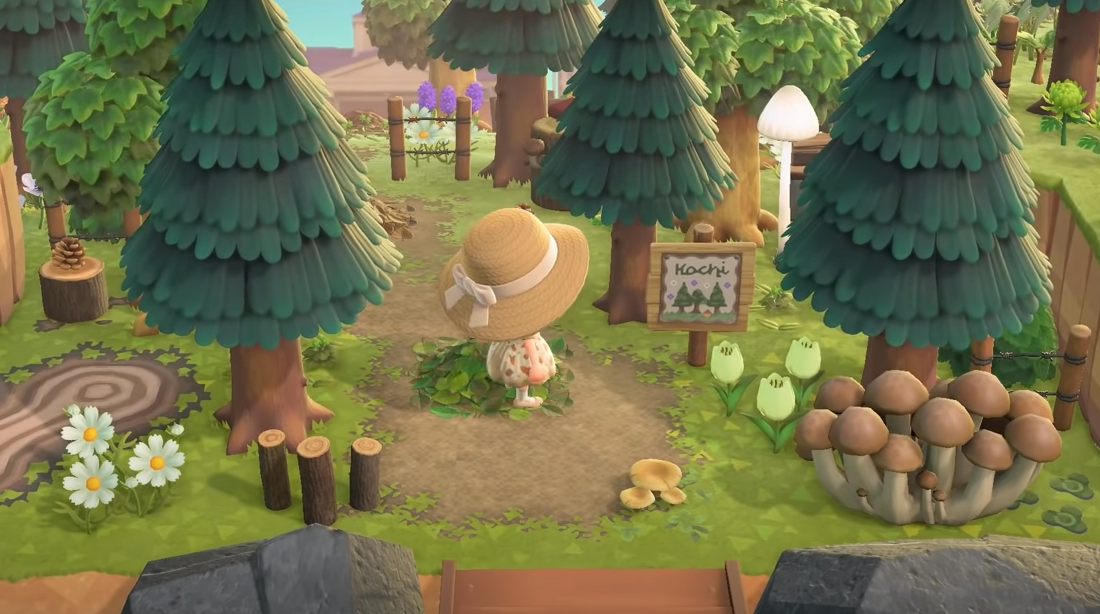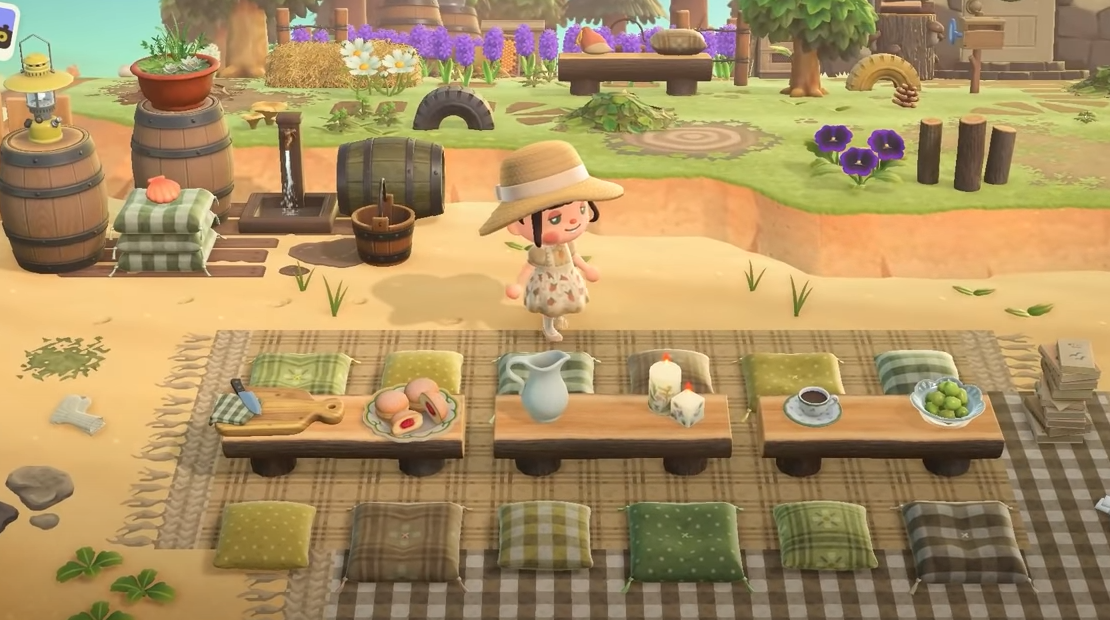 More Best ACNH Dream Addresses 2021 with Popular Themes:
5. ACNH Natural Island Dream Code - DA-6176-4998-9482 (Laurel)
6. ACNH Rustic Cottagecore Island Dream Code - DA-1945-9987-8386 (Evergreen)
7. ACNH Cute Kidcore Island Dream Code - DA-6180-9304-6250 (Koholint)
8. ACNH Urban Sanrio City Island Dream Code - DA-8094-9024-9459 (Happisland)
9. ACNH Fall Pumpkin Island Dream Code - DA-2161-9108-4713 (Avonlea)
10. ACNH Magical Harry Potter Island Dream Code -DA-1631-2106-4289 (Ascendio)
Welcome to participate in AKRPG Giveaway to earn free ACNH bells and items for building your fantastic island.