Best ACNH Nooks Cranny Design Ideas 2021 – 5 Unique ACNH Design Ideas To Decorate Your Nooks Cranny
10/13/2021 5:14:55 PM
Do you want to see other players' Nooks Cranny design, general articles will tend to island design, Campsite design, today we bring you five unique and lovely Nooks Cranny design.

5 Unique ACNH Design Ideas To Decorate Your Nooks Cranny
1. Wildwood island is created by @Casey crossing
Wildwood island, these warm and cozy sprinkles vibes that we have here next to her nook's cranny. All the costume designs on the ground the way that she's created this single little path with the grass overlay is so cute. She's also added in a little sitting area to the right of nook's cranny, and then have this other kind of picnic area in the front, she's also incorporated the timer here, with the little yellow switch it's just all kind of matches it. This diagonal bridge is also a really great way to kind of spotlight nooks cranny.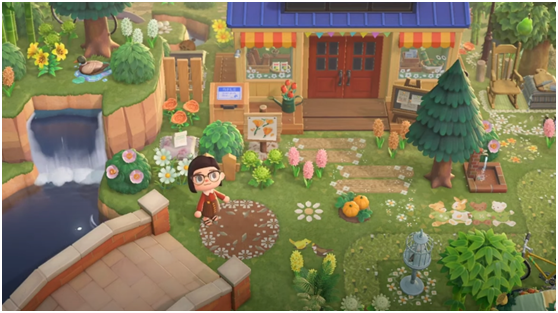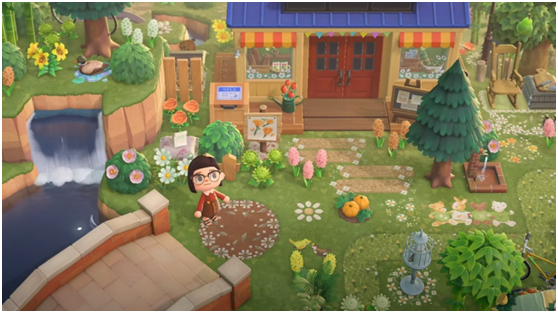 2. Tatooine island is created by @Cosychey
Tatooine island, she's actually used simple panels and stalls to cover up the front of nooks and make it look like a little bakery, she's also used the tree stumps as little chairs here, but it really adds such a natural little element to this bakery here, you can kind of see how it flows with the rest of the island.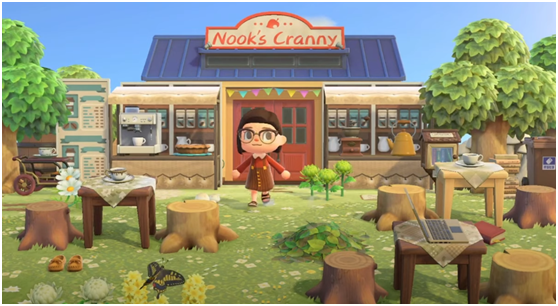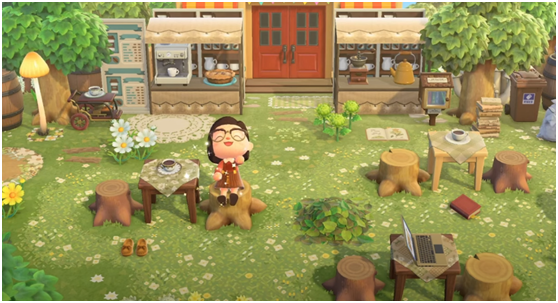 3. Linney's island is created by @Honeydukes_crossing

Linney's island has kind of a loose Japanese city core kind of feel here, she's done the street here in front of nook's cranny, this adorable little chips and like plastic bag custom design which is too cute, and then to the right of nook's cranny is like a little vending machine slash newspaper stand. This is such a perfect little addition to Nook's cranny kind of just making it a one-stop-shop for the island which is so cute. In front of the Nook's Cranny on the beach, she's also included this little fishing outpost or maybe it's like a little fishing shopping area which ties in super well with nooks. If you can relate to that then putting your nooks near your beach and kind of decorating the two areas as one is a really great way to kind of make two little tricky areas a little bit easier.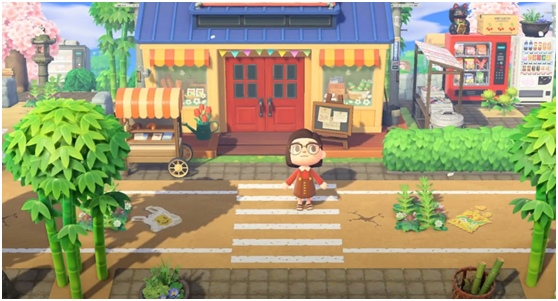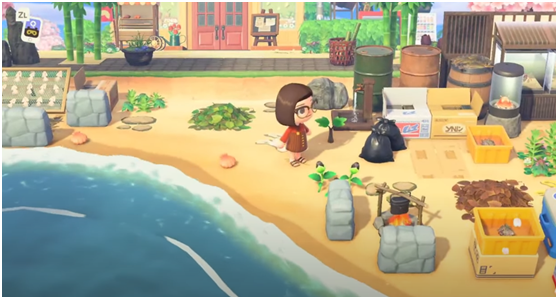 4. Grasmere island is created by @Alex.crossing_islands
Grasmere island, for this next cranny, she's used some in-game pathing, but she's included a custom design on the edge of the pathing which just kind of elevates the design and you can see next to his nooks.
There's quite a large simple panel building here which was absolutely gorgeous, and then she's incorporated, this smaller marketplace in front of nooks with some like newspapers typewriters some things to go diving, and then have this gorgeous little surf shack right next to the beach which is so cute for nooks. It makes nooks look like a little beachside shop kind of thing and then have this sitting area where somebody can have some tea and snacks.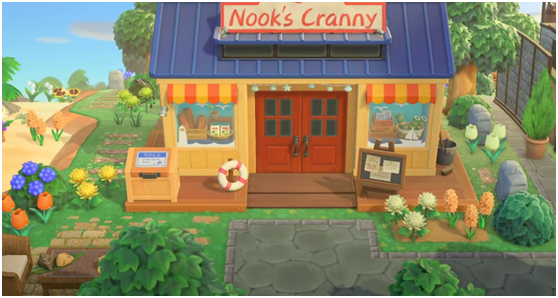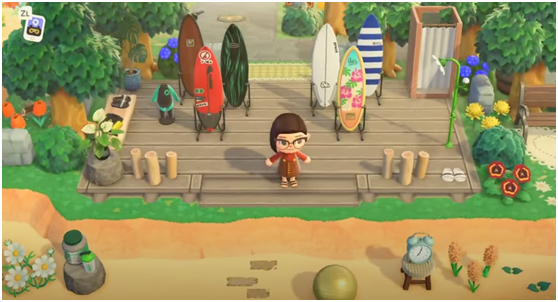 5. Blossom island is created by @Tay. crossing
This nook's cranny is tucked into the middle of the forest, it's so natural and beautiful. Grass pathing flows so well with the color of the grass in this particular time of year, have a little stump custom design here, The way that nooks cranny is nestled into the cliffs with these waterfalls on either side, it's just so beautiful, and then she's included some mush slams as well, which adds such an ethereal glow to the area, and then as you're coming up to nooks you get to hop over here, this terraforming is just so creative and so beautiful.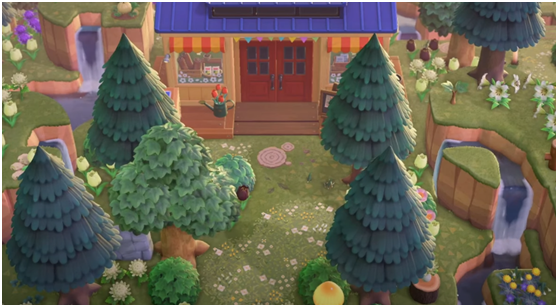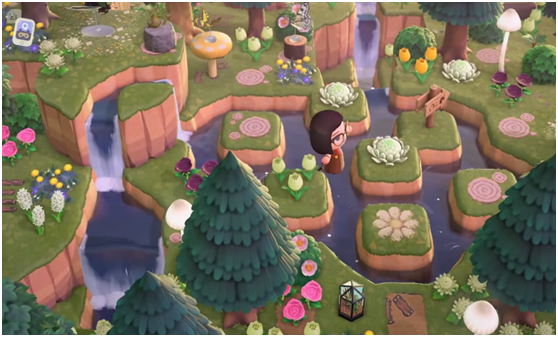 Buying animal crossing new horizons items from akrpg.com, with cheap price, fast delivery, safe deal.