ACNH Gyroids Items List 2021 | How to Get All Gyroids & Grow Gyroid Fragment in Animal Crossing New Horizons
11/12/2021 4:16:05 PM
Along with the returning of Brewster in Animal Crossing New Horizons 2.0, Gyroids also showed up in the game. Gyroids are a kind of musical decoration that can be put in your house, players can plant, grow and customize with Gyroids items. Now let's get into the ACNH Gyroids guide, covering the list of all ACNH Gyroids, how to get all of these items and how to grow Gyroids fragments.
All ACNH Gyroids Items 2021 - Gyroids List in Animal Crossing New Horizons 2.0 Update
A total of 36 types of Gyroids items were added in the New Horizons 2.0 Version, check out the full ACNH Gyroids list below.
Aluminoid
Arfoid
Babbloid
Bendoid
Bloopoid
Boioingoid
Boomoid
Brewstoid
Bubbloid
Bwongoid
Clatteroid
Crumploid
Dootoid
Drummoid
Flutteroid
Jingloid
Laseroid
Oinkoid
Petaloid
Rattloid
Ringoid
Rumbloid
Scatteroid
Spikenoid
Sproingoid
Squeakoid
Squeezoid
Stelloid
Thwopoid
Tockoid
Tremoloid
Twangoid
Wallopoid
Whirroid
Whistloid
Xylophoid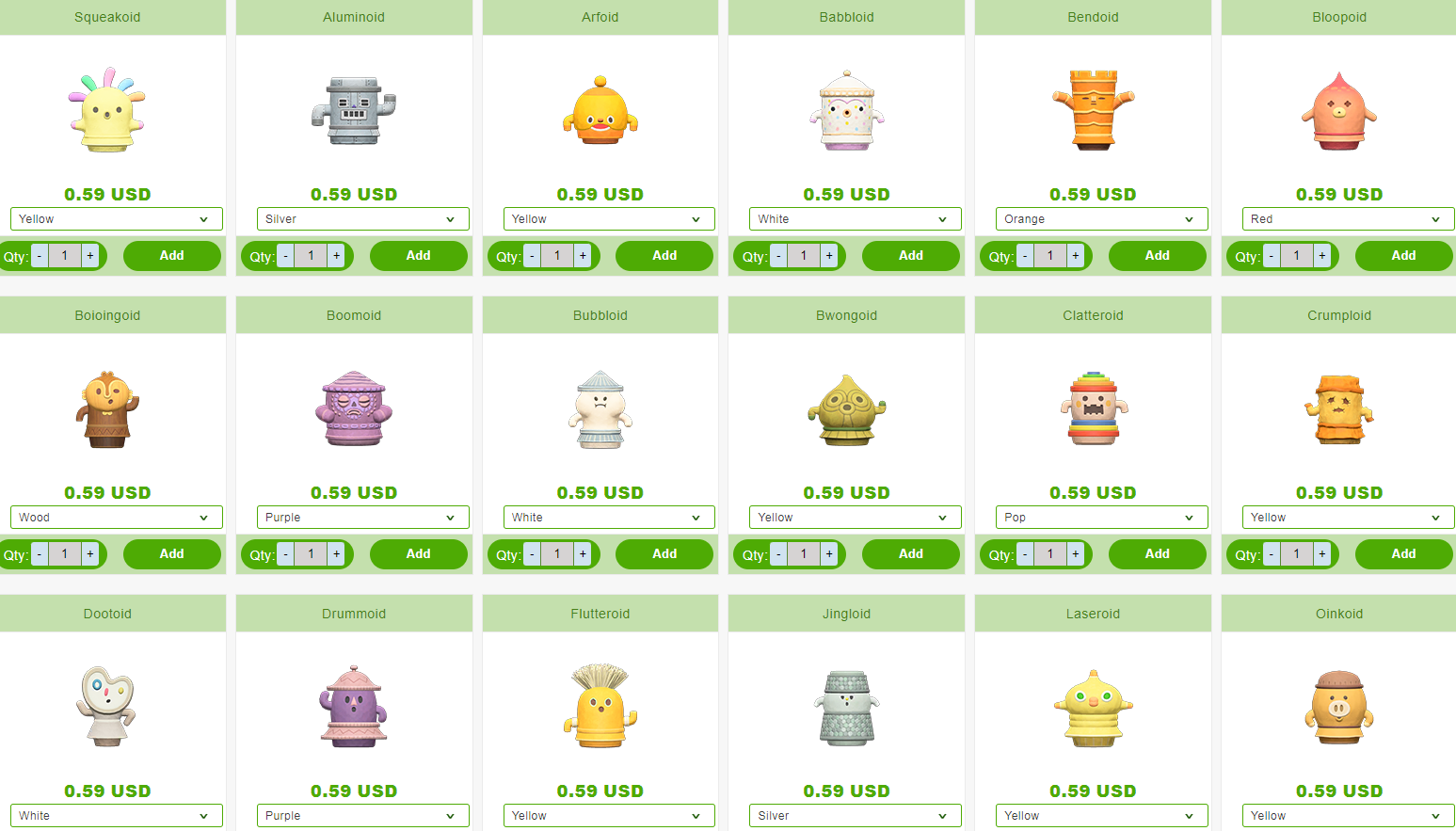 How to Get All Gyroids in Animal Crossing New Horizons
Gyroids are returning to Animal Crossing New Horizons as a type of ACNH furniture item that can make sounds, you can customize them into different color variations and put them anywhere.

Then how to get all Gyroids in ACNH?
Firstly, you should collect some Gyroids fragments, which may be buried in the ground on both your home island and mystery islands. But if you are going to get them at the mystery islands where you have to pay 1,000 Nook Miles with Kapp'n, these pieces may be too expensive. In addition, you may get a Gyroid as a gift from Brewster when you meet him for the first time.
For people who running out of Nook Miles and trying to collect all the gyroids for free, what's the best way to get Gyroids?
1. You want to figure out when exactly is your rainy day, we all have multiple rain days throughout the year, but you want to figure out which specific day do you have rain on your island.
2. Time travel and go back to the specific time, click "OK", go ahead and start the game.
3. When you come out of the house, make sure you see the rain, just save the game.
4. Go back to your settings and change the date to the following day from your rain day and go back into the game
5. Just look around your entire island until you see fossil marks on the ground, just keep searching, it could be anywhere on your island, you probably have from four to six fossil marks. The entire Gyroids in non-fragment are buried in the ground.
6. Repeat the process until you get all of the Gyroids.
How to Grow Gyroid Fragment in ACNH?
1. Find an empty space on your island.
2. Dig a hole and bury the Gyroid fragment in the ground.
3. Water the Gyroid fragment using a watering can.
4. On the next day, get into the game and dig it up.
5. You'll get a random Gyroid item.