Animal Crossing New Horizons 2.0 Update - Three New NookPhone Apps Revealed
12/14/2021 5:26:41 PM
Some very interesting new nook phone apps, nook phones have always been a really important feature in animal crossing new horizons, since they contain apps like nook miles plus nook shopping DIY recipes and even terraforming too. With the animal crossing 2.0 update introducing so many brand new features, it's no surprise that there are some brand new apps for animal crossing nook phones.
Animal Crossing New Horizons 2.0 Update - Three New NookPhone Apps Revealed
1. New island life 101 app
With the ACNH 2.0 update introduced, it's no surprise that there are some of the new island life 101 app, actually have really good tips in here. They'll mention some more specific game mechanics like Katrina's purifications and KK Sliders music boxes, so there are some more interesting tidbits here which you may find useful not to mention the fact that if you get the DLC. Then Lottie will share tips in here as well, some of her tips are honestly incredibly helpful.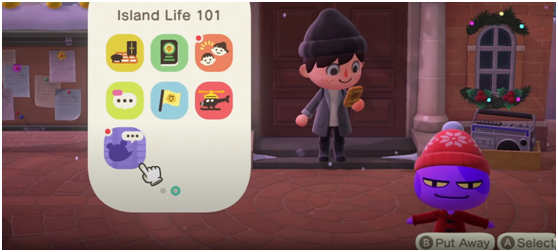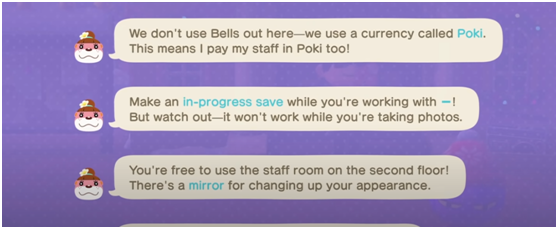 2. Happy home network app
The next app is exclusive to the happy and paradise DLC, this is the happy home network app and it's basically where all of your designs in happy and paradise get stored now, this alone is great because you can quickly see everything that you've done and you can make a quick visit to them.
If you want to but what is cool about, this is you can visit the showroom and the showroom is where you see other people's designs, you can see designs from around the entire world from strangers.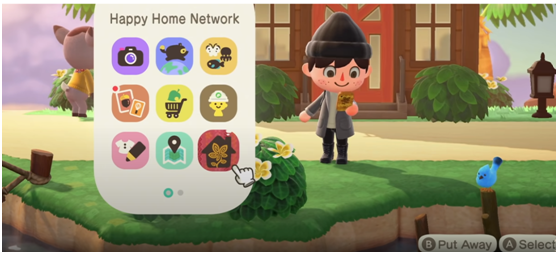 So you get to see all kinds of really unique designs and it may even inspire you. It's quite expansive and there are lots of little mini-features here, but just the fact that you can get so much inspiration from other people from this little app. There are so many different designs here that you could potentially find, and you can keep updating it if you want to see even more, so that is honestly really great, to shout some praise for this app, you can even follow creators on here too which is cool, so if you like someone's designs in particular or you want to follow a friend that is something that you can do and you can continually get their designs.
This really keeps the game alive in a way, because it's constantly updated with new designs that people have wanted to share here, and you can always see something very unique sadly, it is exclusive to the DLC, but if you do get a chance to get it, it is something you will get which is cool.

3. Room sketch app

There is a more animal crossing new horizons secret app, this is the room sketch app and it is also part of the happy and paradise DLC, but you can use it on your regular animal crossing island if you want to now to unlock this, you have to talk to waldo after completing the 33rd vacation home, and then go to paradise planning the day after once you've done that you can get this new app and it is honestly so cool, as it'll let you design rooms wherever you are and you can use all the possible features that you would want to from happy home paradise, what else is great about this is you can import your saved designs from this app to rooms in happy home paradise.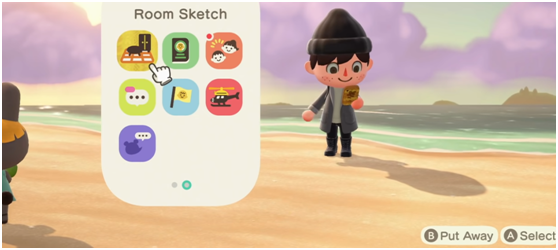 You can even use it for two-story homes as well now, you can only save one room at a time which is a bit of a shame, but the possibilities here are limitless and you don't even have to use it in conjunction with the DLC if you want to you can simply just design animal crossing rooms in it for fun and share the images online.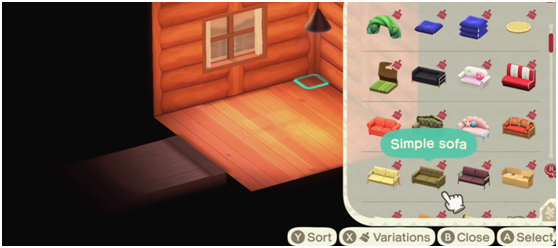 Maybe you're the sort of person who just likes to do designs and before maybe you did it with Harvey's sort of photo studio, but now you can do it with the app, it is a bit of a shame that this is locked to the DLC, but it is just a nice little extra treat for those who do have it. It is worth getting now, it is worth noting that this is a room sketch app for animal crossing new horizons, so you can't use it for villager exteriors which is honestly a little bit of a shame it'd be cool if you could do it exteriors too.
You can use it for rooms though and again with all those new happy home paradise features that you get it does feel sort of limitless. Which of these brand-new apps is your favorite? Have you gotten your hands on all of them yet?