5 New ACNH Island Themes 2022 - Extraterrestrial, Garden, Portrayal, Ancient, Mystery In Animal Crossing
5/20/2022 11:04:47 AM
Are you tired of your old island theme in Animal Crossing New Horizons? Maybe it's time to redecorate your island! Let's break away from this cycle by exploring 5 awesome islands designed around very different and unique themes that you might not have heard of before. Even if you have, it's still going to be fun. Top 5 newest and rarest ACNH island themes 2022, extraterrestrial theme, celesta garden core, portrayal theme, ancient theme, and mystery theme.
Rarest ACNH Island Themes 2022 - Top 5 Newest Island Theme Ideas In Animal Crossing
Animal Crossing New Horizons island themes are fun, yet tricky. Sometimes we get sucked into focusing on only one or two ACNH theme ideas for a long period of time because they're comfortable and familiar. But after a while everything just kind of gets boring. We end up basically designing the same island over and over again with minimal variation. New Horizons' key features include personalizing ACNH furnishings, terraforming terrain and creating layout plans and even interior and exterior design. At this point, it doesn't matter if you're looking at the interior of your home or the exterior of your island. One or two unique themes are popular choices for island building for many gamers. Read our 5 unique theme ideas in Animal Crossing.
No. 1 ACNH Island Theme - Extraterrestrial
Created by: @november.oscar.whisker

Code: DA - 7313 - 0132 - 6176
The extraterrestrial theme for Animal Crossing New Horizons is out of this world. These ACNH uncommon island theme ideas encourage us to think beyond the constraints of the earth which can pose a bit of a challenge. Since nearly all of the Animal Crossing items we have access to are earth-inspired. But that's what makes this theme idea a lot of fun. The creator of this island focused primarily on two item sets the mushroom set and the glowing moss set. When combined together, these items can create a really off-putting uneasy feeling. Which is a great way to evoke an experience like we're running around in a strange new world. One of the most impressive aspects of this island is how it features so many distinctly different biomes that are all centered around color themes.
Throughout an area, we see purple flowers surrounding glowing purple pools all on top of that gloriously beautiful dark rocky ground. Then we find ourselves stepping into a whole new experience centered around blue. By focusing on specific color palettes for different areas, we end up with this feeling that we aren't just exploring an island but an entire world. Another idea that is just brilliant is the use of gyroids as though they're just kind of chilling at a council meeting discussing how to rid the planet of this new human infestation. This is the perfect and unique Animal Crossing island theme for anyone who has ever asked themselves the question is their life out there you might be surprised by what you find.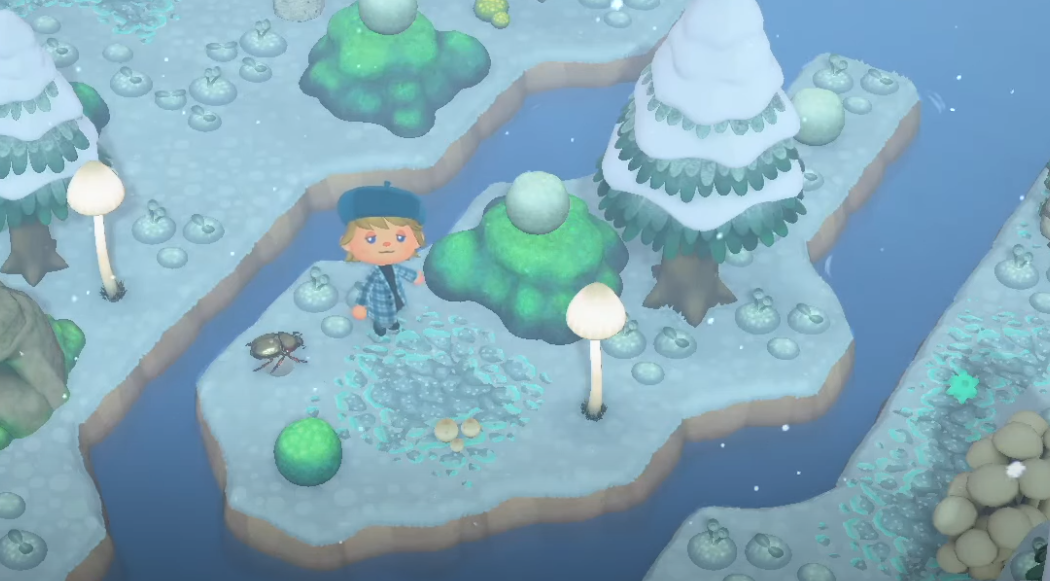 No. 2 ACNH Island Theme - Celesta Garden Core
Created by @islarosa.crossing

Code: DA-6810-4468-4460
We found a celestial garden core tucked right in between the elegant core and very core constellations. This new ACNH island theme has emerged as a fascinatingly beautiful idea to explore. What sets it apart is its strong emphasis on lights and the heavy use of the celestial items, star fragments, nova lights, and pisces lamps are scattered everywhere which creates an ethereal feeling as we move around. The beaches in particular are a stellar example of how to balance the garden component of the steam with the colorful and bright celestial feeling lights that flow all the way along the shore.
We can also observe a strong emphasis on symmetry like the lovely music spot that's bursting with lights of different yellow hues. As well as in this large courtyard has a gorgeous watercolor design that also looks like it's reflecting the night sky. This is an incredible theme for anyone who enjoys the core design elements of fairy core and elegant core but who is also looking for a slight change that can lead to reimagined and even entirely new ideas for how to design and build your island.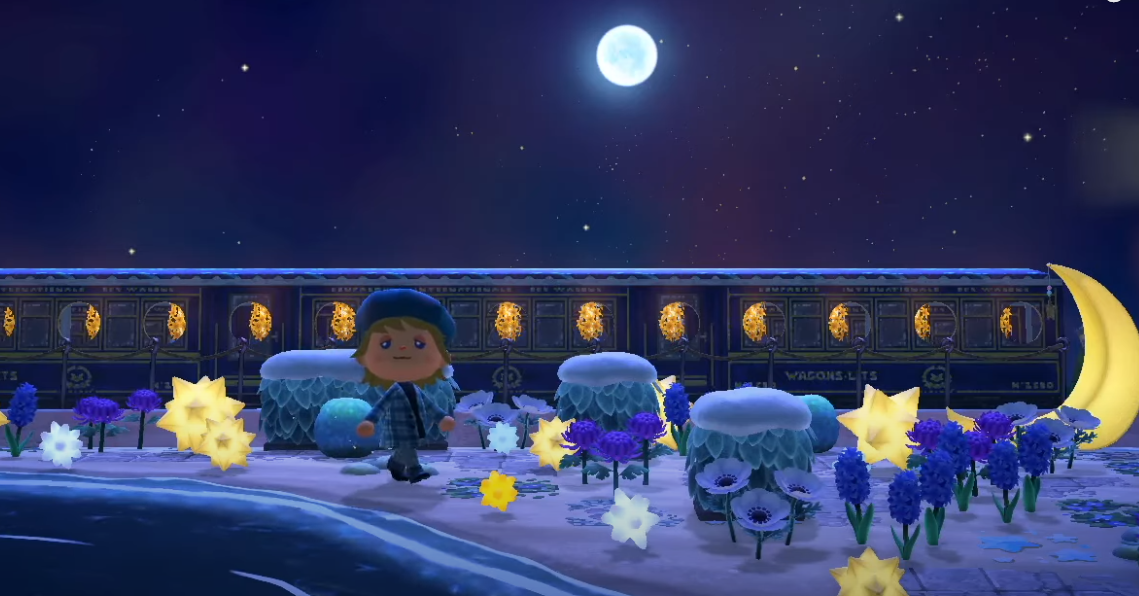 No. 3 ACNH Island Theme - Portrayal
Created by @tortugaga_chronicles

Code: DA-7624-8977-4690
The post-apocalyptic decor has sort of ebbed and flowed within the community over the last year. But it so often gets portrayed as this dark dreary and oftentimes, pretty gruesome concept. Which is awesome and probably says a lot about where many of us might think that we as humanity are heading. This portrayal theme is a little bit happier and more peaceful feeling. We still have worn roads that have eroded away over time and most everything feels rusted and dated and kind of run down. But we also have a colorful rooftop, and hot tub area. Sure there are desert ruins with strange alien creatures and abandoned skate parks covered in graffiti but there are also bright and beautiful beach parties with lots of sweet treats and colorful balloons.
One design element that is thrilling is the inclusion of so many little hidden Nook's Cannies pun intended that encourage you to explore and see the islands from different areas and newer perspectives. This is the design idea that's just a lot of fun to play around with because these little hidden in plain sight areas help the island to feel more authentic. It does seem to be one of the more complicated themes featured in this ACNH island theme list. But that makes it a noteworthy challenge for anyone who's been itching to push the boundaries of what you're able to do within the game.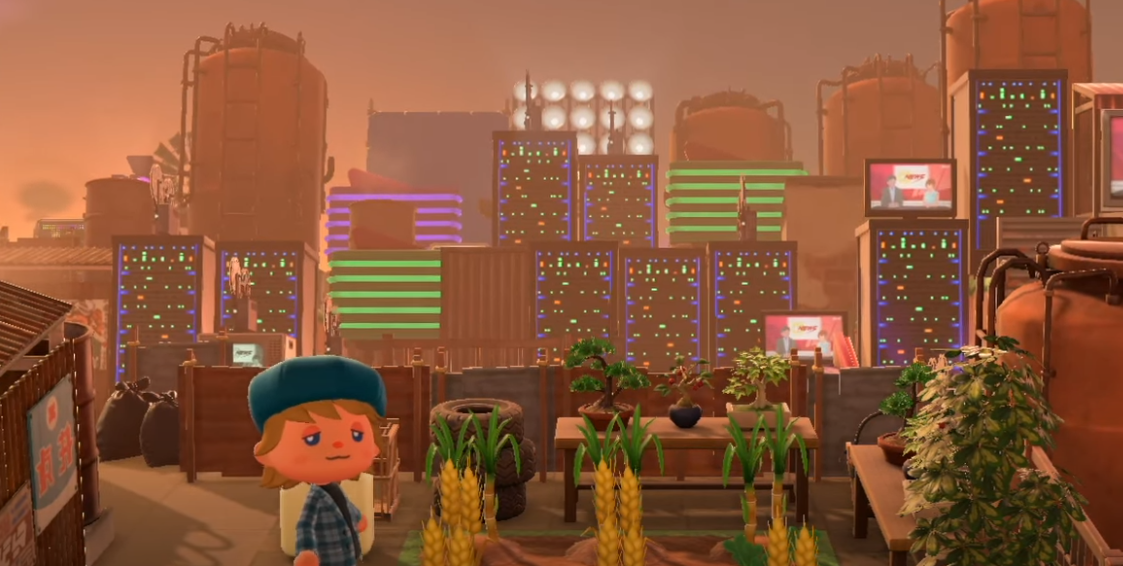 No. 4 ACNH Island Theme - Ancient
Created by @benjamin.crossing

Code: DA-6658-8869-7072
This ancient them is filled with ruins that look like they're from an even older time and there are statues of gods and giants and it's all incredible. This island's creator also expressed that they drew a lot of inspiration from north mythology. There's a fantastically destroyed feeling to the island because of all the ruins scattered around and the erupting volcano that seems to be inching closer and closer to the seaside village. Some areas even evoke a medieval vibe in the crumbling cobblestone roads littered with rusted swords thrown all about.
It's easy to appreciate the amount of creative vision that went into cultivating this island and the complex way that it so beautifully conveys this lost-in-time experience. So much about what we see feels unique and there are a lot of different design aspects that you haven't really seen before on other islands. The different elements shown here are definitely worthy of further exploration within the community.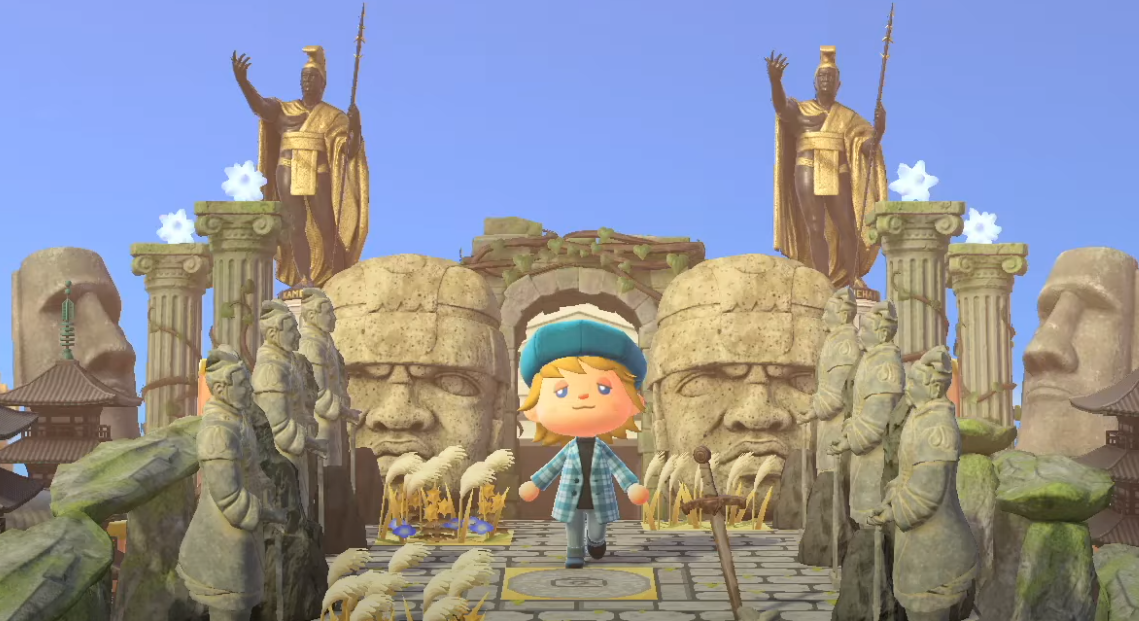 No. 5 ACNH Island Theme - Mystery
Created by @staceycrossing

Code: DA-6960-5837-0174
This island was built more so around a concept than a theme. But the end result is an experience that feels like so much more than just exploring another beautiful island. Here we are encouraged to solve the murder of an island villager. There is a strong element of storytelling embedded throughout the island which definitely requires a little more time and brainpower to think of and implement. But for anyone who wants to create a more challenging experience in how you play the game, take the time to come up with a story you want to tell or a mystery you want to solve.
You can add a lot of additional avenues for you to express and explore your creative ideas and perspectives. This island's creator even went so far as to create fun character sheets for her villagers and she came up with 25 clues that sort of guided how she went about making her island. By approaching the game from a storytelling perspective, we're able to create a more interactive way for others to enjoy and experience our islands.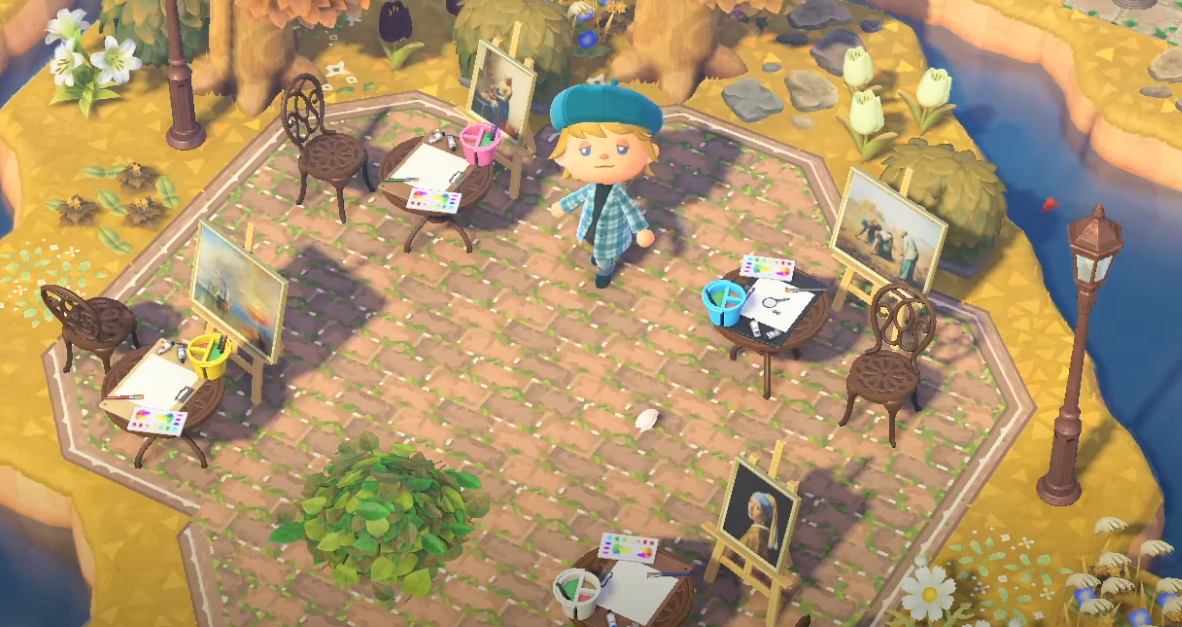 Animal Crossing New Horizons has been out for about two years now and a lot of us who have been playing from the beginning are starting to feel burned out and are struggling to find the motivation to continue running around and playing and that's why we really hope that these different Animal Crossing island themes were able to reignite some excitement and get some ideas flowing that you're interested in exploring on your own islands.