How to Find Treasure Islands in Animal Crossing - ACNH Treasure Island Dodo Codes 2022
8/20/2022 3:52:04 PM
Are there some New Horizons items you want but can't own? Treasure islands have a wealth of resources and things for the game. How do treasure islands work and how to find treasure islands in ACNH? Some rules and free treasure islands dodo codes 2022 are presented here.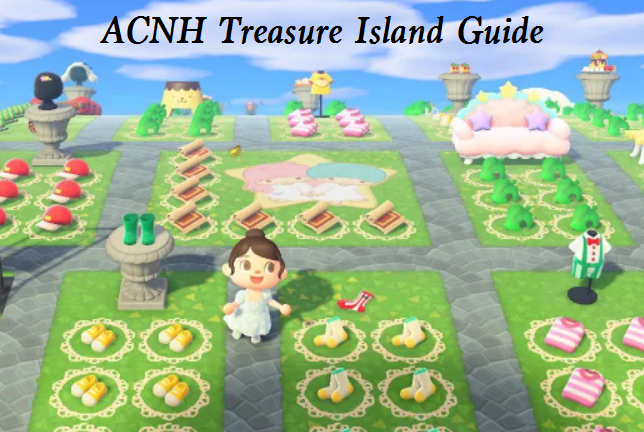 Related Read: Best ACNH Island Ideas 2022
ACNH Treasure Island Rules - How Do Treasure Islands Work?
Treasure islands in New Horizons are hosted by certain players on switches that have been modded or modified to allow you to change the way the game operates and the island behaves. A treasure island is a type of special island that you can use to get all the Animal Crossing items, some of them have furniture and DIYs, some have clothing and others come with both. To get to a treasure island, you need to enter a Dodo code.
Thanks to Alexi Giovani, here are some rules that you must follow when you visit a treasure island.
- It is usually timed so that as many people can get through the process as possible, so you need to leave when the time gets to the limit because the host will end it quite ruthlessly to your time and will exit for everyone playing the game as well.
- The treasure island itself is actually maxed out to the absolute sea, so there is no beach, it goes right into the water, it is very easy to shop with everything laid out relatively straightforward and logically.
- Whenever someone leaves or comes into the island, the actual stock levels will be replenished for you, so you will always have enough to grab another thing. Make sure to always trash things that you don't want, make sure that you don't carry anything that you don't want, and leave things lying around that people might accidentally pick up.
- You do not catalog things, so you can't pick things up to put them into your inventory so that you can order again what you find and want to pick it up and take it home.
- There is an exception to taking items home and that is with ACNH DIYs. You should learn them on the island you are on and then quickly get out of there so that you can save it.
How to Find Treasure Islands in Animal Crossing?
A common way to find a treasure island is to go to Twitch.
1. Visit Twitch and search for treasure island, it will show you which channels are live at this particular point, which is highlighted with the banner LIVE.
2. Click any one of those channels.
3. You will see a screen filled with lots of treasure islands that are being hosted along with the dodo codes and the number of visitors that are on the island at that time.
4. You can also choose to subscribe to any one of those channels and link your discord across, it gives you priority access to some of the private streamed islands, you don't have to compete with others.
You can also select different themed islands, not all Twitch streamers stream more than one island at a time, but all of the streamers seem to show the island from the point of view of the hosts, and most of the streamers will provide maps for you so that you are not going to get lost because the islands are big.
ACNH Treasure Island Dodo Codes 2022
To get free treasure island dodo codes, you can check Twitch and YouTube for live hosts. Below is a list of some ACNH treasure island codes we found on the Twitch at the time of writing.
C082W
GM5RX
1JTJB
5DWWG
CS9Y5
J84LR
83SW3
BWXLJ
G0VB9
95SWY
9LMFK
7HXQY
GV9VR
27QHF
C88L7
LX1G4
M8KDH
78JMJ
HNDFW
4PRB8
DB144
92FF0