Best ACNH Dream Codes 2022: Fall Cottagecore, Spooky Halloween & Natural Island in Animal Crossing
9/22/2022 3:54:40 PM
Even though we have not received updates from Nintendo for a long time, there are still a ton of newly decorated islands that are eye-catching. What dream addresses are the best in 2022? Today, we are going to present some of the best ACNH dream codes 2022 with popular island themes & design ideas, such as fall cottagecore, spooky Halloween, and natural towns.
Best ACNH Dream Codes & Addresses 2022 - Animal Crossing Dream Islands 2022
Below are listed three Animal Crossing island design ideas 2022 with fall, Halloween and natural dream address, all of them are inspirational and ideal for current seasons.
ACNH Fall Cottagecore Island 2022 - DA-5778-8026-9203
We are stepping into mid-autumn, what changes have you made for your island this fall season? The first ACNH dream island 2022 we are going to introduce is named Pepperton, this is a fall cottagecore theme island with a brown-red color scheme, the creator put some cute Animal Crossing items matching well with the color of apple trees, like the custom blanket and pumpkins, even the airport is orange. There are lots of little coffee shops, fantastic villager yards, camping areas, diagonal bridges, and waterfalls, all of which are cozy and warm, the terraforming is perfect, you can take a break anywhere on the island. A gorgeous flower field is filled with randomly planted colors in different colors and leaves a curved road for walking through. On the secret beach, it looks like someone is fishing there. You can also find a tomato farm with tomato plants and juice, a tiny library with cushions and tissues, custom stone and fall paths, everything is amazing.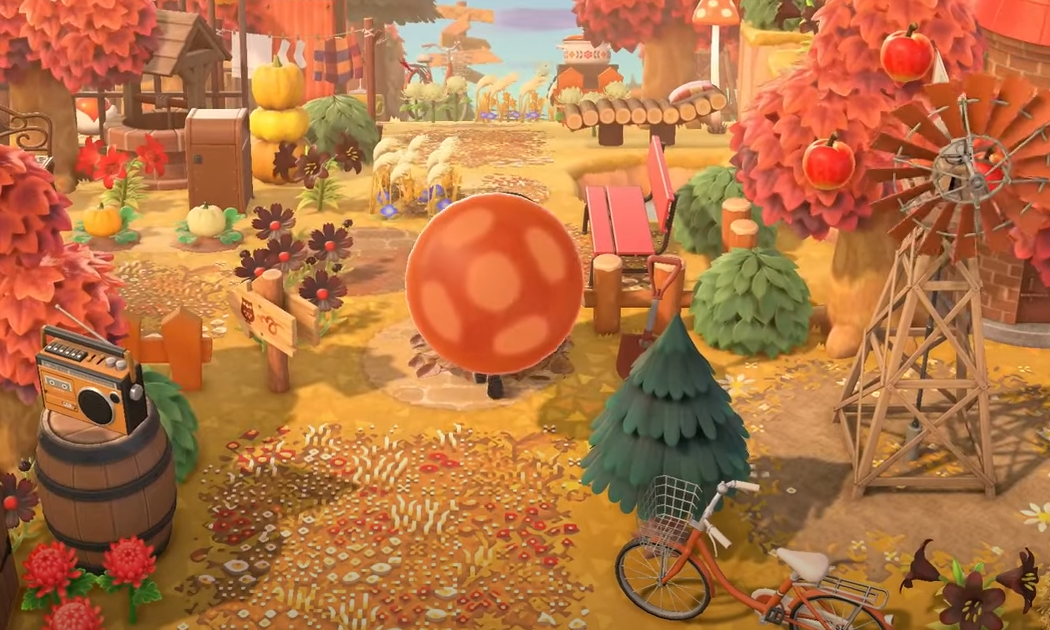 ACNH Spooky Halloween Island 2022 - DA-0737-8166-1726
Before the 2022 Halloween event starts in Animal Crossing New Horizons, take an island tour to find the spirit. This creepy Halloween island has an abandoned carnival, a witch's den, a terrifying graveyard, and more themed designs. The entrance is amazing with overgrown grasses and black paths, which are kind of dark asphalt, there are also some spooky towers and spooky lanterns everywhere, and everything is nicely lit up. There are fishing areas, farming areas, a little beach with dark tiles and custom designs on the floor, and at the end, you can find a little camping area, which looks scary. Up the stairs, there are lots of stars and moon mixed with the pumpkins, the UFO and rocks are floating, something has been bewitched here, and the dollies on the ground feel creepy. There is a special garden build that is diagonal, a pumpkin patch, a little bee farm with bears, and a fortune teller stand, the whole island does feel kind of abandoned.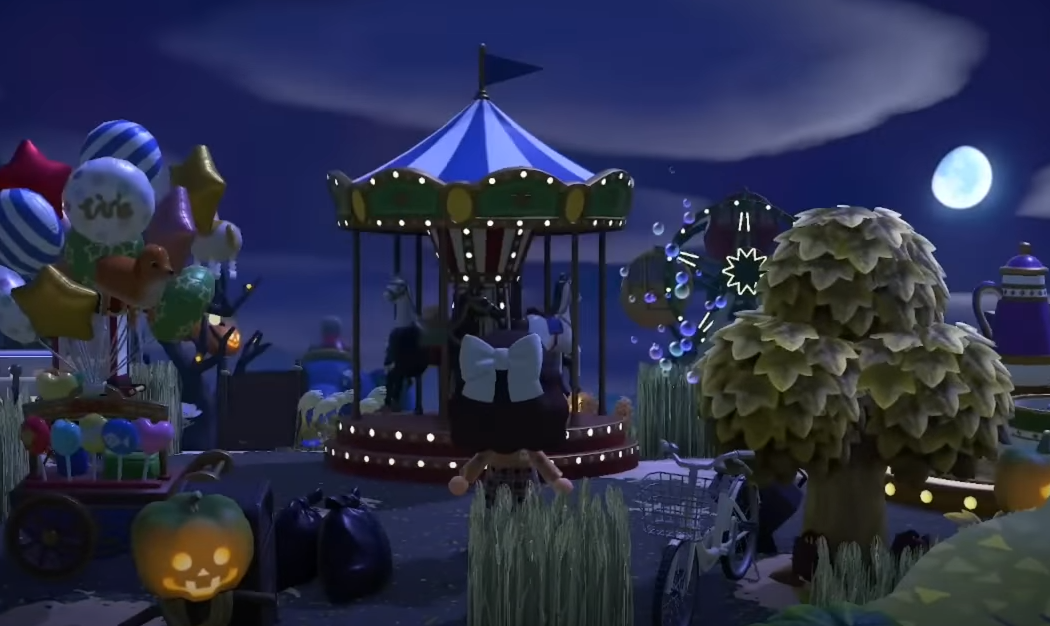 ACNH Natural Island 2022 - DA-5143-7350-0978
The last one is a simple natural town, different from most of the other natural islands, it does not have rich colors, and is full of structured and clean aesthetics and simplicity. The white wood design and green plants at the entrance are amazing, it really sets the stage for the overall color and theme that the creator is going for. The kind of diagonal path gives you two different ways to go, you can also go straight up the wood incline, which looks really enticing, that's beautiful with the lighthouse in the background. We are getting a structured kind of town vibe, on the left of Resident Services, there is a clean park with grassland and some little weeds, not a ton of codes, all of the greenery and whites with wood tones throughout are visually pleasing, and everything on the island matches perfectly, including the little farm, seating area, flower fields, and villager house. How beautiful and cool an island!