ACNH Weeding Service - How to Get Leif to Come to Your Island in Animal Crossing New Horizons
9/5/2022 4:15:32 PM
Leif in Animal Crossing is an important villager and also a vendor of many sources. In this article, let's talk about the ACNH weeding service and how to get Leif if he is not appearing on your island.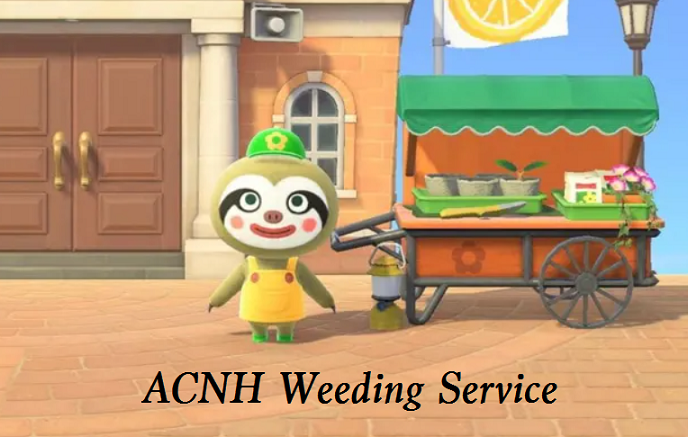 ACNH Weeding Service - Leif Weeding Service in Animal Crossing
Since the 2.0 update, Leif's weeding service returns in Animal Crossing New Horizons, which allows you to pay him 100K Animal Crossing bells for removing all the weeds on your island in one day. But the weeds on your island must reach a certain amount before you are able to use the service.
In addition, you can sell weeds to Leif for earning double the money compared to the normal price, even including all the removed weeds, which you can find in the recycling box inside Resident Service. In October, Leif sells pumpkin starts for half of the price of Nook's Cranny, you can buy some of that for planting pumpkins at lower costs.
How to Get Leif to Come to Your Island in Animal Crossing New Horizons
Leif is a character that was firstly introduced in New Horizons 1.2.0, he will regularly appear on the player's island to sell some gardening items in front of the Resident Services, such as shrub starts and pumpkin starts, he also buys weeds for twice the normal price. He may also give players the Hedge DIY recipe as long as you purchase something from him on three separate occasions.
After the 2.0 update, Leif has a shop open on Harv's Island from 5 AM to 12 AM. and the ACNH weeding service is available from then. Leif probably appears on your island on any day and usually outside the Resident Services building with his stall.
When does Leif come and how many hours does he stay in ACNH? Leif is possibly to visit your island on any day of the week from 5 AM to 10 PM, and he will be guaranteed to show up on your island during the Nature Day event.
Why is Leif not appearing and how to fix that?The problem is you probably did not end the game after logging out yesterday, so you basically turn off your Switch with the game still running then open the game again and start playing without updating, or you could have not updated and installed the update later, that resulted in someone being on the plaza already.
What you can do is go back in time. Go out of the game and open System Settings, scroll down to the bottom and select the System, go to the Date and Time, then you can change the time to go back one day. Once you have done that, all you have to do is close the game and open it a game, making sure it is safe. When you have done this, save the game and do the exact same thing you did before, so you are going to head over to the Date and Time again, then change the time back to the current time, and close the game again. Start the game, you'll receive a notification from Isabelle, Leif should be where he was supposed to be.