ACNH Money Glitch 2023 - How to Get Unlimited Bells on Treasure Island in Animal Crossing
2/27/2023 4:21:15 PM
How do you get unlimited and infinite bells in Animal Crossing New Horizons? In this guide, we are going to show you the best ACNH glitches 2023 for earning bells and money through treasure island in the game.
ACNH Money Glitch 2023 - How to Get Unlimited Bells on Treasure Island in Animal Crossing
Treasure island is one of the most popular methods to earn insane money in Animal Crossing New Horizons, which is also the bell glitch we are going to mention today.
How to Get Free ACNH Treasure Island Codes 2023? (How to Find Bell Treasure Island in ACNH)
The first thing you want to do is go to YouTube and Twitch and search for ACNH treasure island or Animal Crossing New Horizons treasure island, scroll down until you can see some videos marked with live, then click on one of these to find out different types of islands with free treasure island codes for 2023, there are furniture islands, fruit islands, Animal Crossing bells island, etc. For example, on Twitch, there is a channel which is https://www.twitch.tv/treasureislands, with plenty of live treasure islands, there are short names on the bottom of each island, which indicate the specific items on the island. For this channel, there are two types of islands, including free treasure islands for all players and subscriber islands. If you want to find free dodo codes, they are shown on each square that correlates to that island, you can use !maps in the twitch chat to see a list of items on each island, or you can use !find, !locate, or !search followed by your item name to find the item you want, like !find bell.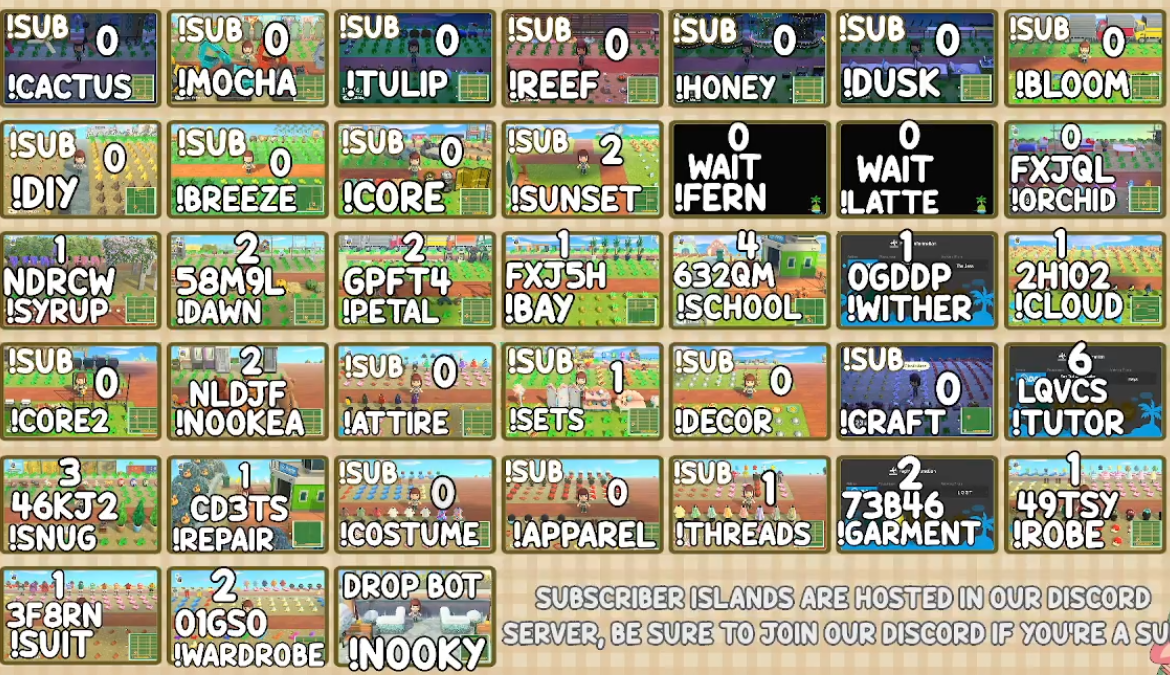 How to get unlimited bells on Animal Crossing treasure island?
The next thing you need to do is go to your airport and follow up on these steps.
1. Choose "I wanna fly!".
2. Go with "I wanna visit someone."
3. Then choose "Via online play."
4. Once you are at the online place, connection to the internet, then you select "Search via dodo code."
5. Then you can go back to Twitch and find an ACNH bells island.
6. Put in the live dodo code at the airport.
7. Once you get there, you can grab bells or other items like the Royal Crowns.
8. When you return to your own island and sell all of the Animal Crossing items you grabbed to Timmy and Tommy, and you can earn tons of bells instantly.