ACNH Fall (September) Update Predictions: Gyroids, Harvest Festival, Cook DIY, Vegetables In Animal Crossing New Horizons?
8/5/2020 11:35:48 AM
Just like with the other major new Animal Crossing: New Horizons updates in the past, as the ACNH Summer Update Wave 2 rolled into the game, some potential new features coming to AC New Horizons in Autumn were discovered by data miners. Gyroids, New Vegetables Farming, Harvest Festival, Brewster, Halloween, and new Seasonal Items would be introduced into the game in the next major update - Animal Crossing New Horizons Fall Update in September? Let's check out more details.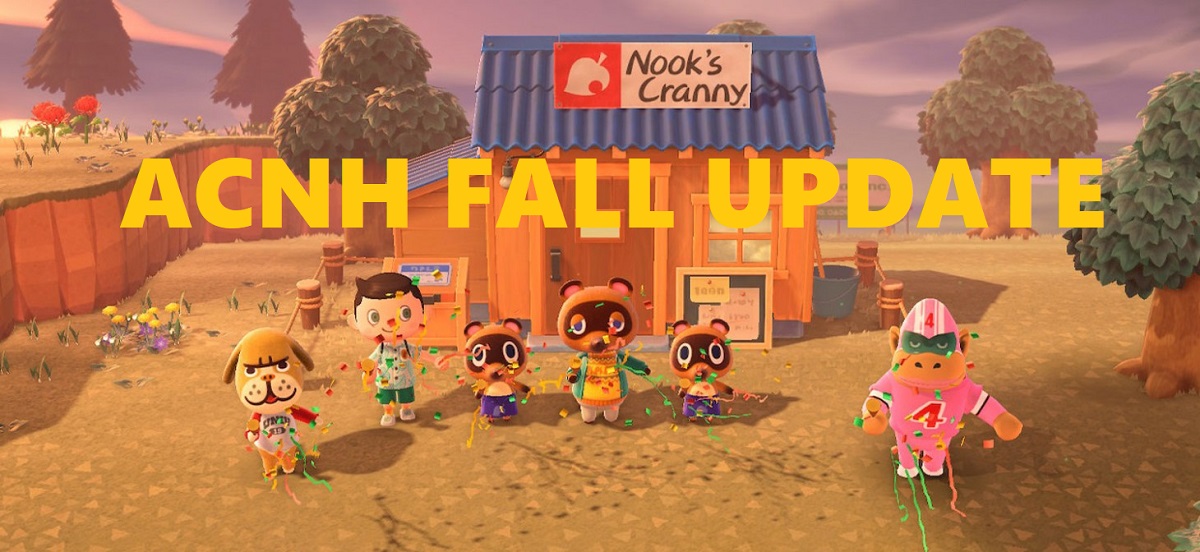 Animal Crossing New Horizons Fall Update Speculation - Revealed New Features
As teased by Nintendo at the end of Summer Update Wave 2 Trailer video, a ACNH fall update is preparing to be released into the game in the next.
When will ACNH Fall Update Release?
Animal Crossing New Horizons Fall Update Release Date: The late of September or 30th, September (To be confirmed)

Autumn begins in September, so we think the full update will probably be divided into two waves, just like the summer update was.
This is the predicted Animal Crossing New Horizons Fall Update release date, the exact time of the big update has not been confirmed officially. But we do think the next big update will happen in September, maybe 30th September. As you know, the fall for Animal Crossing islands in the northern hemisphere happens in September, October, and November. And the promotional image at the end of the ACNH Summer Update Wave 2 Trailer features a pumpkin, an obvious clue of a Halloween theme. In the previous AC series, on October 1st, Jack, the "Czar" of Halloween shows up in your town and asks if you would be willing to serve him on the 31st of October by scaring the towns people in a "Scary" costume. So we can expect to see the Animal Crossing New Horizons Update release date would be set at the end of September, the day before October 1st.
What New Features & Content Will Be In ACNH Fall Update?
Again, data miners carried out their excavation work and found clues about new features that are about to be added to the game. What new features we can expect to see in the next ACNH update? And would it be included in ACNH September Fall Update? Thanks to the hard work of the data-miner, we know of 3 potential new features that may be added to New Horizons in a future update, including both Gyroids and Vegetables. In addition, we also can expect to see some autumn events such as Halloween and Thanksgiving holiday.
1. Animal Crossing New Horizons Gyroids
The code referred to "New '35_Gyroid' ItemKind" is found by Ninji. Gyroids are rather iconic items when it comes to the animal crossing franchise, basically another collectible set of items that just like fossils can be found in dig spots after it's been raining. To be completely honest with you, it was super surprising not to see them in the game at launch. Of course, now we know more and more features are gradually being added, so it's not unreasonable to assume this new item type refers to gyroid items that would likely come in a future update.
It's rumored that there could be unto 35 Gyroid families added to the game. We don't know yet if these would be Animal Crossing items we'd find or craft. Personally, with the amount of stone and clay around our Islands, it would make sense to have to craft them from DIY Recipes.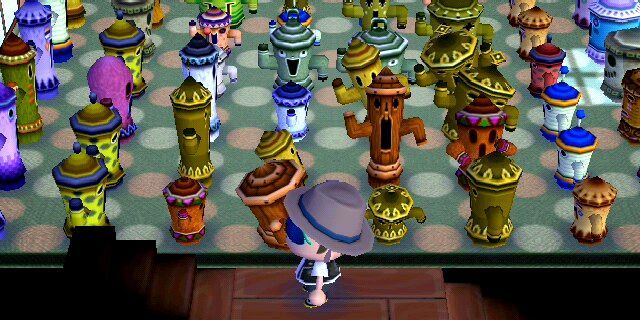 2. Animal Crossing New Horizons New Vegetables (Farming & Cooking DIY)
This next feature will the second feature hinted at in the latest update is vegetables. It turns out new keywords were uncovered in the games code, which are pretty obviously linked to different kinds of vegetables. These include New 'VgtTomato', 'VgtWheat', 'VgtSugarCane', 'VgtPotato', 'VgtCarrot', 'VgtSquash' map Fg items, which of course all correspond to particular types of vegetables. This isn't the first time vegetables have been discovered in data mines, a few months back when the art gallery was revealed, it was suggested by data miners. Check out our ACNH Vegetables Farming Predictions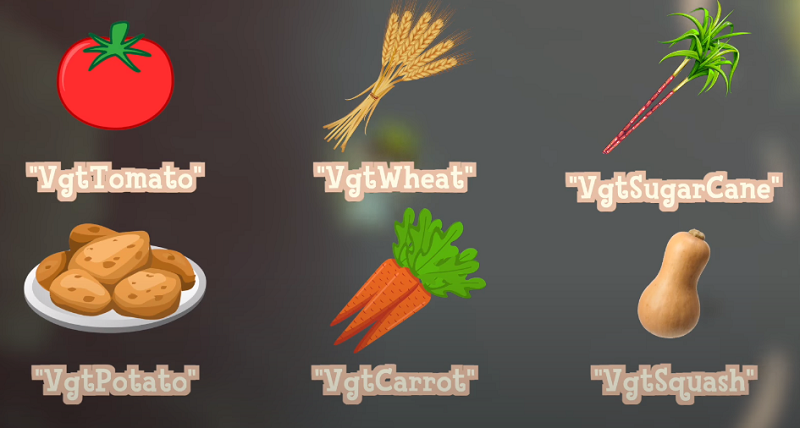 What's more, they've also hidden some of the references to sewing and cooking DIYs. The Vegetables uncovered from the games code seem to be linked to Cooking and Grow-cycles, so there's a chance we may soon be growing our own vegetables and cooking food. It's pretty exciting.
3. ACNH Halloween Update & Harvest Festival
These events will give you the opportunity to collect some rare items either from the pumpkin wearing Jack for Halloween or Franklin the turkey for the Harvest Festival. While we don't have all the details about Thanksgiving, or the Harvest Festival, in New Horizons, it's confirmed to reappear. In the most recent Direct, Nintendo confirmed holidays and events will come via free software updates to the Nintendo Switch. Related Read: Animal Crossing New Horizons Halloween Event Guide

4. New Character Brewster, Museum Shop (Cafe) & Museum Upgrade
Brewster a quiet, reserved Pigeon, will be returning this autumn definitely. There's good evidence in the game's data mine in the code of the game, that brewster will be making his return. And this time he will be back in the museum and sell his cafe there it seems like. So there also seems to be two standalone buildings: the museum shop, and the museum cafe (which incorporates a Gyroid section). What's more, we could get entries for two extra museum upgrades. All three levels (after the tent) seem to contain an art section.
5. New Character Katrina and Luck Mechanic
We're pretty confident they are returning in the full update. For those that have played previous Animal Crossing games, you'll know the luck mechanic affected many aspects of the game, such as affecting how villagers interact with you on that day or determining whether or not you find rare items and even how many bells you'll find or earn. This was quite an awesome feature in the past and can even be influenced by the player. For example, you could increase your luck by using the art of Feng Shui by designing your home in a particular way or by using lucky items and clothing to change how lucky you are. Furthermore, the special character Katrina who is heavily linked to the luck feature often visits towns in past games and is known for reading the player's fortune to determine the type of luck they have. Now we can see signs of it returning. Most notably since the most recent update tripping over and falling to the ground which was caused in past games by having bad luck, so there does seem to be elements of the luck mechanic returning.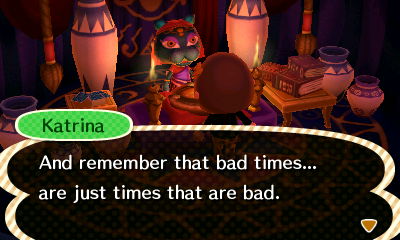 6. ACNH Fall Bushes & Seasonal Items (Plumeria)
With the season changing, the scenery on the island will also change. There is no doubt that some seasonal items will leave, and new plants, bushes, trees, bugs, fish, and creatures will be added to the game. These bushes are coming back: Azalea, Hibiscus, Holly, Hydrangea, Camellia, Osmanthus in Autumn, and from September 1st, new seasonal crafting material such as Acorns and Pine Cones that can be found in trees all around our islands. Here you can find out the upcoming Items & Changes of ACNH in September.