ACNH Vegetables Growing, Picking & Cooking - Animal Crossing New Horizons Farming Update Prediction
8/27/2020 4:39:37 PM
Animal Crossing: New Horizons is constantly adding new features. Rumors of data mining show how things will continue and we are looking forward to the possible vegetables and farming update coming with the Animal Crossing New Horizons Fall Update. What new features would the ACNH Farming vegetable Update bring? Let's take some speculation!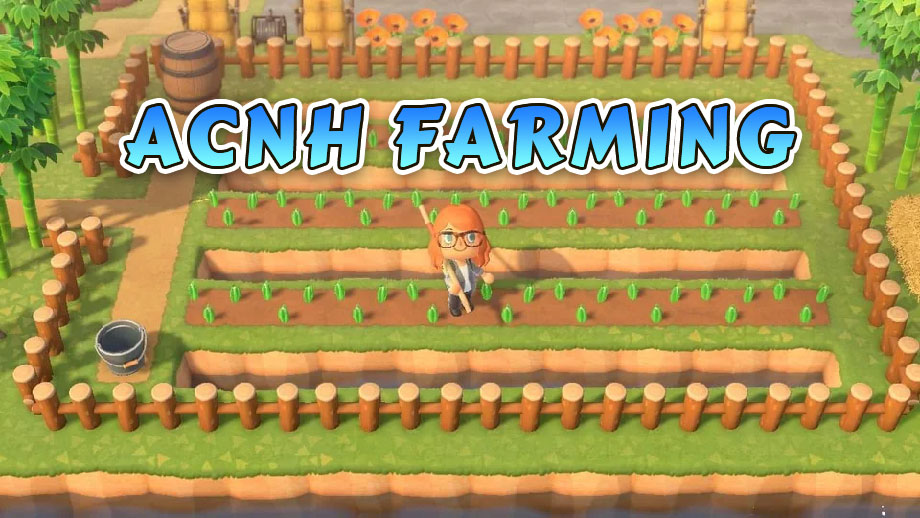 Animal Crossing: New Horizons Farming Update Predictions
Animal Crossing: New Horizons has seen a number of new features since its release. An art gallery was added to the museum, there were many entertaining events with unique items and the opportunity to swim in the ocean and catch marine animals. With the upcoming update in autumn, there could be something that even connoisseurs of the series haven't seen in Animal Crossing: growable vegetables.
Related Read:
ACNH Wedding Season 2021 Event Guide
ACNH Summer Update 2021 - Animal Crosing New Horizons June Events
ACNH Farming Vegetable Update
The information comes from the Dataminer Ninji, who has been taking apart the updates of the game since the release. On Twitter, he already reported in advance about functions, such as the paintings or swimming in the sea, that really came into play in the end. For several months now there have been more and more references to vegetables that we are allowed to plant on our island and then process using collectible cooking recipes. Since Ninji has been right every time so far, it is likely that it will be true this time too.
Animal Crossing New Horizons Vegetables
In the latest update he has discovered the following cultivable varieties so far:
Tomatoes

Wheat

Potatoes

Carrots

Pumpkins

Sugar cane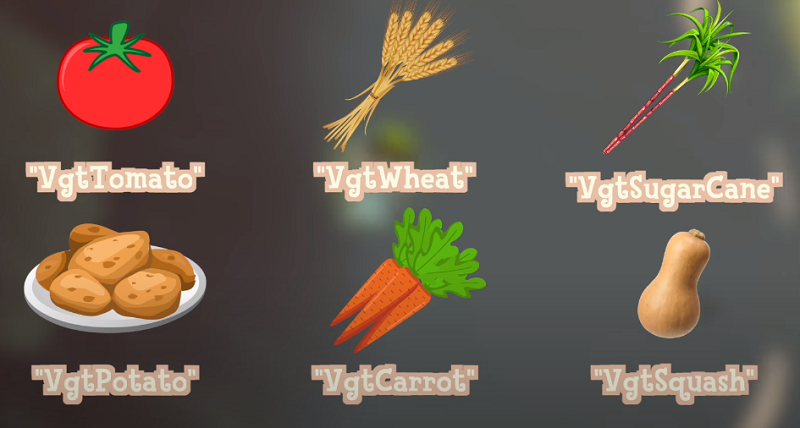 How To Get Vegetables in Animal Crossing: New Horizons?
Plant and grow vegetables in similar ways like planting trees and flowers.
When Would The ACNH Farming vegetable Update Release?
In September alongside with the ACNH Fall Update Wave 1
ACNH Farming and Vegetables Would Bring Some New Features
1. Growing, Picking & Selling Vegetables For ACNH Bells
If the datamine proves to be true, you would be especially looking forward to the vegetables. It expands on exactly the aspect of the game: collecting and making Animal Crossing Bells. But there is so much more to it than that, and it could also fundamentally change the appearance of the islands as a new cultivable resource.
2. Make Vegetables To Food With Cooking DIY Recipes
Growing, picking, cooking: Farming becomes interesting for most of players because you can probably not only create new fields or pick and sell vegetables for bells, but also learn completely new Cook DIY recipes. The latter brings play to a whole new level, like the handicraft instructions.
To cook them again, you will need the necessary resources that you can only get from growing. So there is a motivation for you to plant and harvest all the vegetables. If you couldn't do anything with the vegetables, in the end, you would probably only spend a few minutes with them.
3. Use Vegetables and Cooked Food For Outdoor/Indoor Decorating
In this way, however, you have a goal that you can work towards every day and that brings you something new for your collection through the Cook DIY recipes. You have a direct reward for planting and processing vegetables. You get to see how your character is at the stove, how they prepare their food. which is ultimately our hope - a decorative element that can further decorate kitchens, bars, and more.
4. Cook Food For Your Villagers As Gifts
But the villagers also influenced by it. You could not only give recipes at the workbench, but also stand at the stove and wait for me to speak to you. In addition, each of them already has its own personality with different preferences. So it might be possible to get new side quests in which you cook the favorite recipe for your residents and then exchange them for a reward. Or you give them the food and thus increase the friendship level in order to also receive something from them.
5. New Ideas for Player's Island Design With Farming
The vegetables also contain something that has not had such a profound innovation since its release. Many players have to completely or at least partially redesign their island in order to have enough space for the fields. This not only means there will be lots of cool ideas again, like a farm, but also enables complete restructuring.
All of these options are reason enough for us to look forward to the vegetables. It is more of an extension of what is already the fruit of the game. The vegetables are intended to be collected and exchanged with other players, a source of money, a gift for residents, and a resource for decorative elements on your own island.
The vegetables have been known through data mining for so long that we've only been waiting for them to come and we can finally get started. For those who think collecting is just more fun than creating, getting all the vegetables and recipes would be addictive.