Animal Crossing Halloween Designs & Costumes - ACNH Spooky Clothes & Path Custom Design Codes
9/14/2020 6:59:24 PM
Dress up your island, house, and yourself in Halloween style to celebrate the holiday in Animal Crossing New Horizons. In this guide, we share with you some great ACNH Halloween designs covering clothes (outfits), paths, spooky (creepy) house room, and island design ideas.
Animal Crossing New Horizons Halloween Island Design Ideas
If you want to prepare for Halloween in Animal Crossing New Horizons, the below design ideas could help you some. If you want to know what you can prepare for the next update, check out our predictions for ACNH November Update, also you can discover some great ideas from some 5-star islands with these ACNH Halloween Island Dream Codes
1. Add Halloween Creepy/Spooky Decorations To Your Room & Island
You can add some Halloween-style decorations on your island or in your room under the premise of matching your original island or room decoration style. For example, put Halloween posters on the shop windows, put pumpkins in the front garden, or even add some scary elements.
2. Create a Halloween Party Area on the Island Or In Room
Create a Halloween party area in your garden or beach, which will definitely add a festive atmosphere to your island. The long table is full of food, and the scene is decorated with Halloween-theme ACNH items. Of course, you can also hold a festive party indoors.
3. Use Custom Halloween Patterns In Designing
Before the start of the ACNH Halloween event, we have not had the opportunity to obtain spooky and creepy furniture. Although dark furniture can be very helpful in creating spooky or creepy-style decorations, it is still not enough. Fortunately, customization brings us unlimited possibilities. Add Halloween patterns to your paths, floors, walls, and even furniture. Below we have collected some excellent Halloween decoration patterns for you:
ACNH Halloween Custom Design Codes
Halloween Pattern 1 - Pastel Candy Path (Ground or Floor)
Creator Code: MA-8180-4332-1031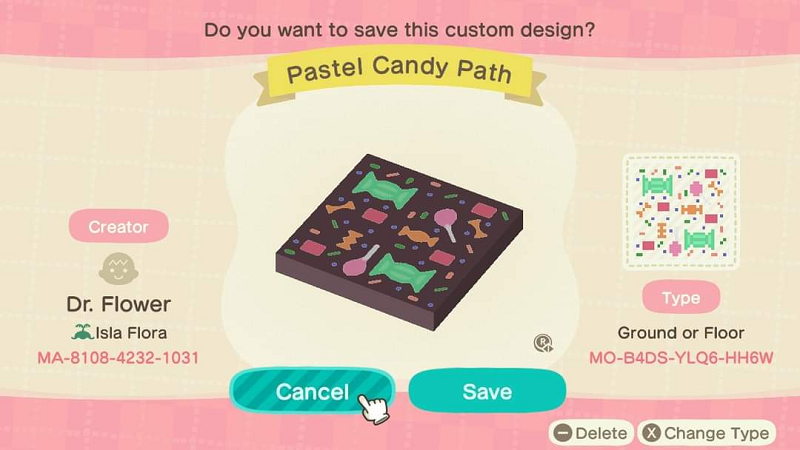 Halloween Pattern 2 - Halloween Brick Path (Ground, Floor, Wall)
Creator Code: MA-7547-1269-5647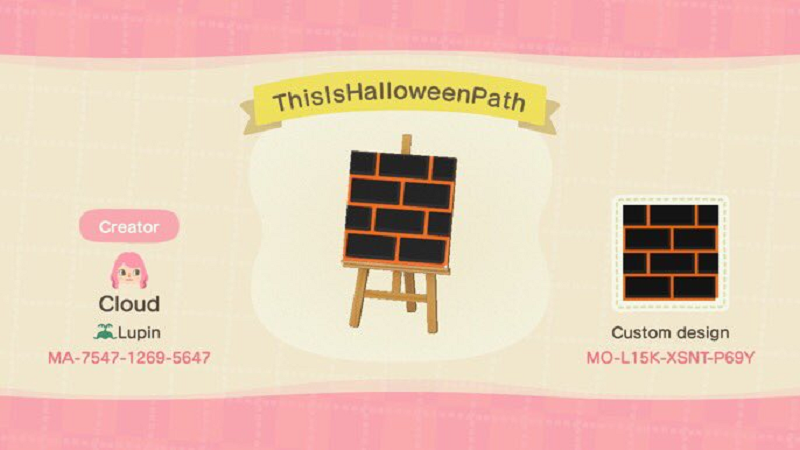 Halloween Pattern 3 - Halloween Cute Brick-Stone Path (Ground or Floor)
Creator Code: MA-2632-9846-6958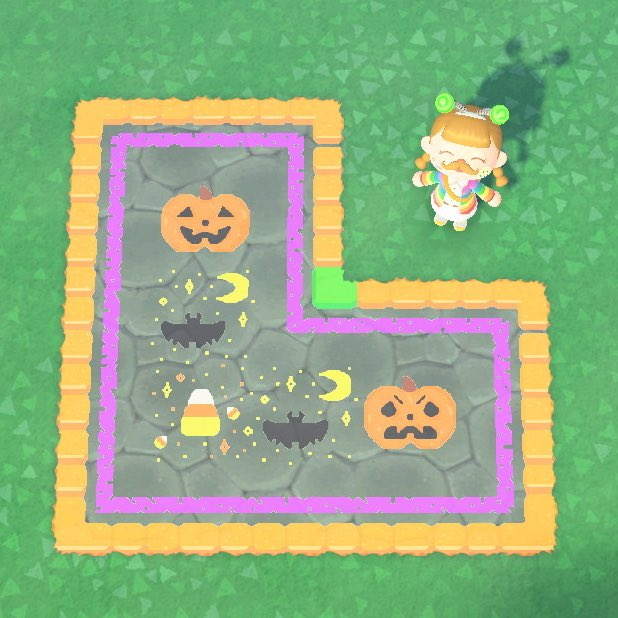 Halloween Pattern 4 - Halloween-y Path (Ground or Floor)
Creator Code: MA-8545-9990-4136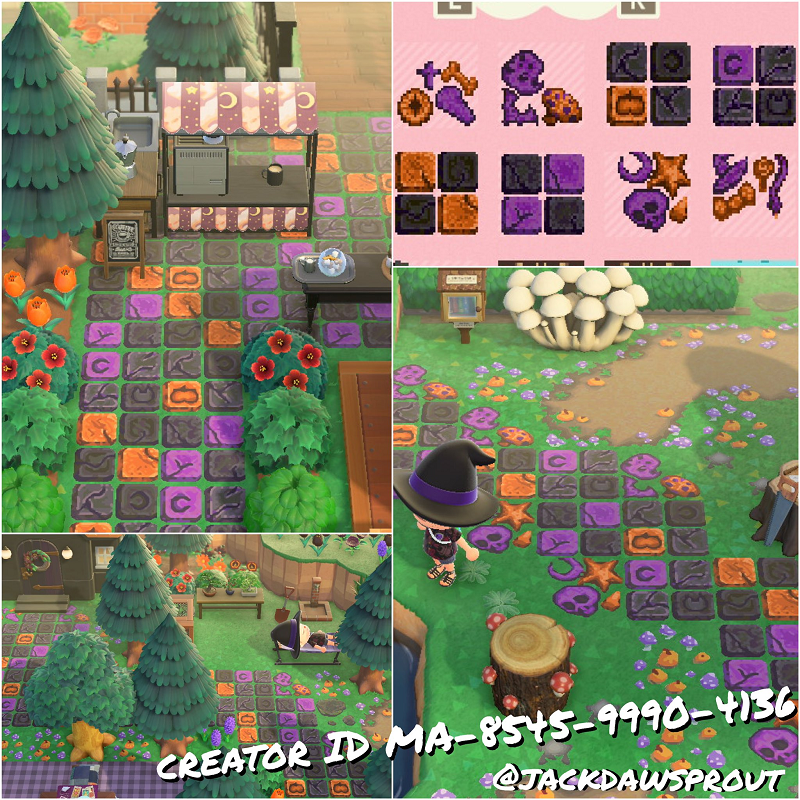 Check out more Animal Crossing Halloween Design Ideas & Codes
Animal Crossing New Horizons Halloween Costumes & Outfits
In any case, if you want to enjoy the holiday and join the All-hallowmas part, Halloween costumes are essential. Wearing a skull costume, witch hat, or even put a bat painted on your face can make your holiday full of fun. Therefore, our ACNH Halloween Custom Clothes Collection brings you some amazing custom codes from clothes, shoes, hats to facial makeup.
ACNH Halloween Costumes - Dress Custom QR Codes
Creator Code: MA-4693-6646-6903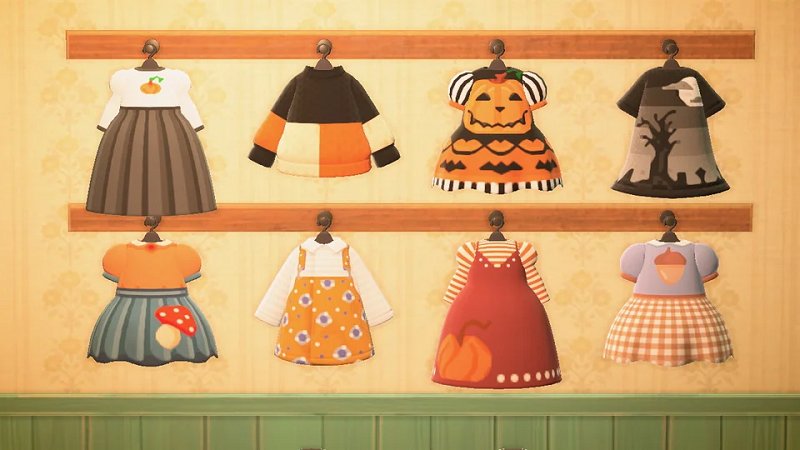 Creator Code: MA-3934-2279-9727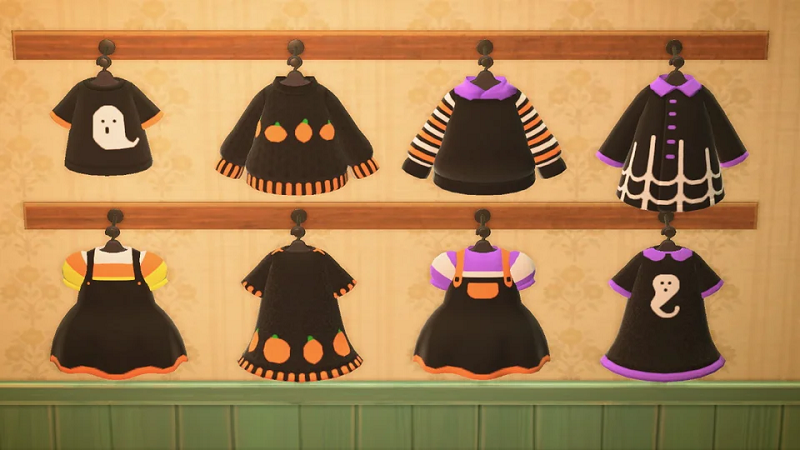 Creator Code: MA-1853-8247-7171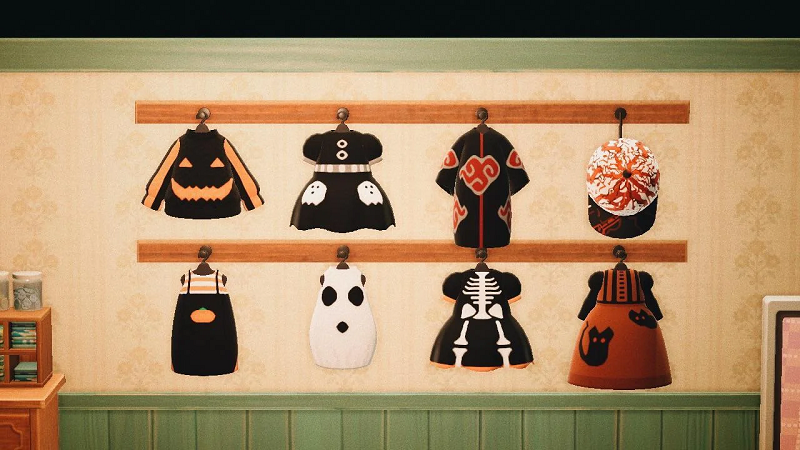 ACNH Halloween Outfits - Hoodie Custom QR Codes
Creator Code: MA-6048-4468-2291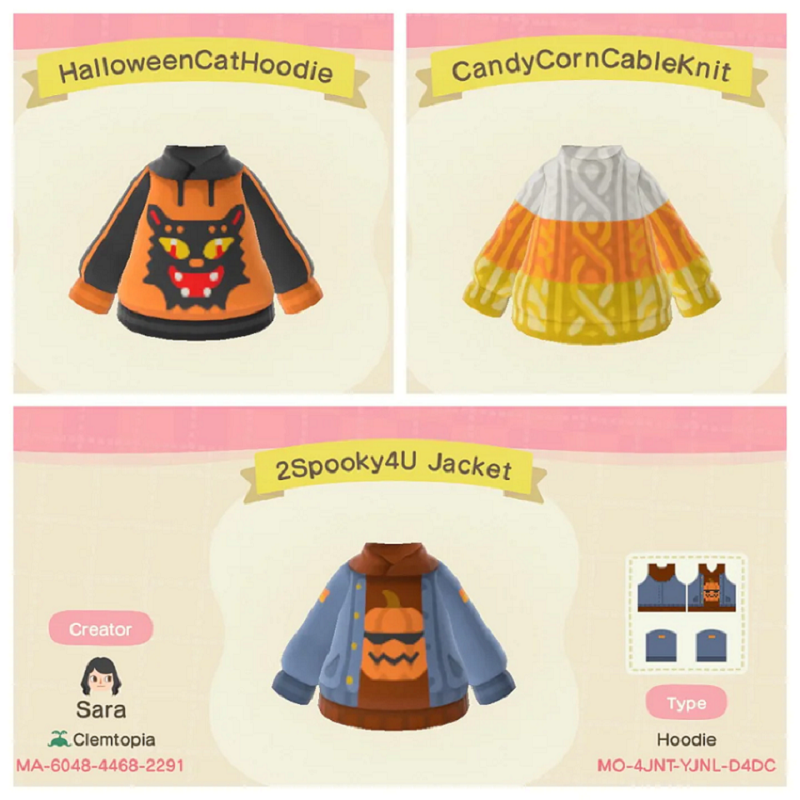 Creator Code: MA-4849-3688-9931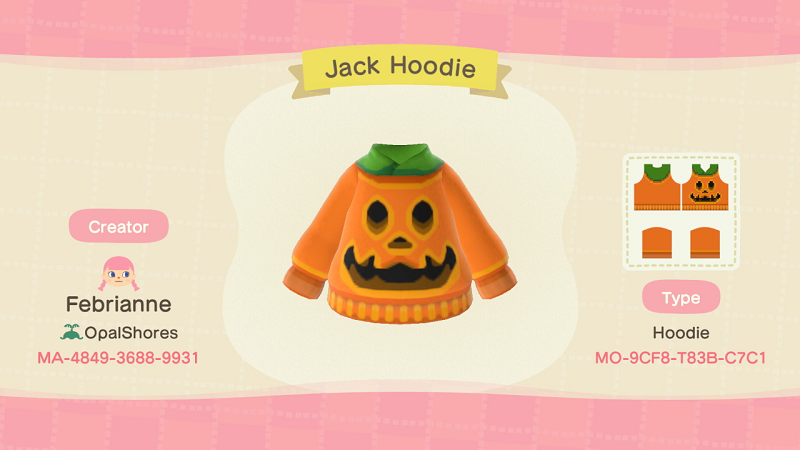 ACNH Halloween Outfits - Sweater Custom QR Codes
Creator Code: MO-1LF5-S51K-FQ57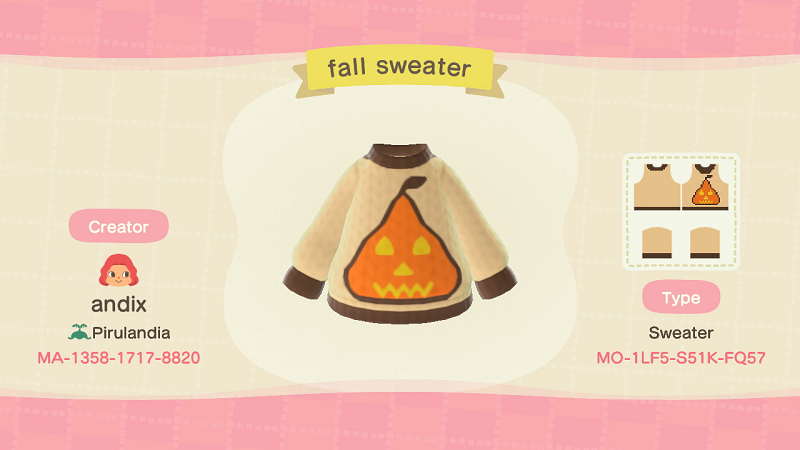 Creator Code: MA-8485-2576-2823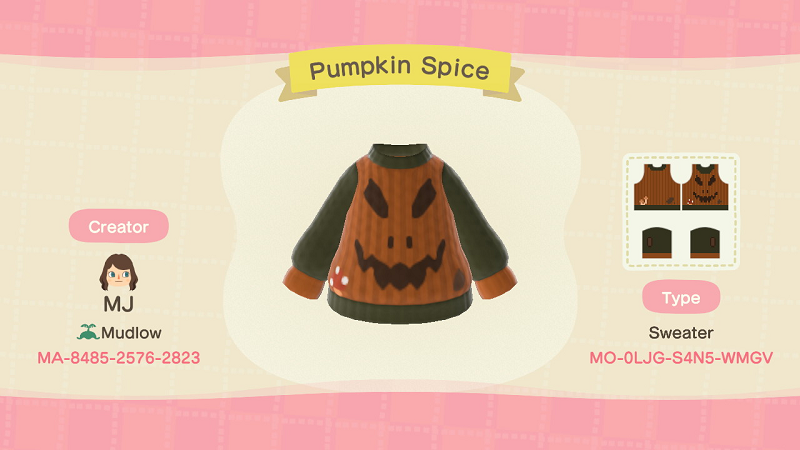 Creator Code: MA-4545-9361-8622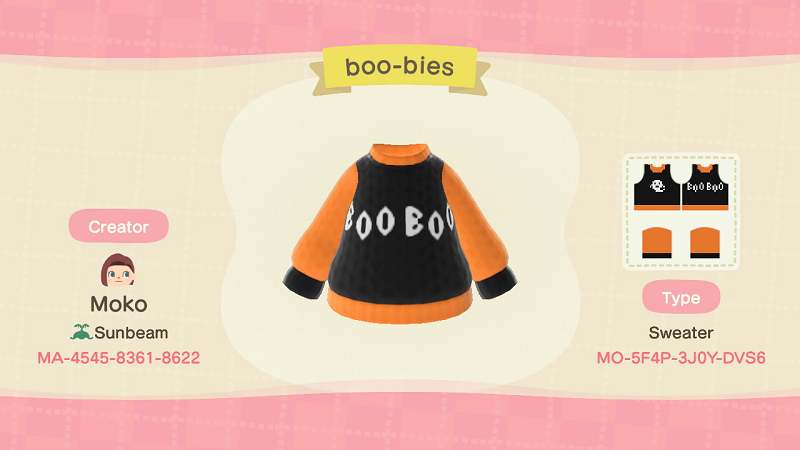 Creator Code: MA-5597-3387-1772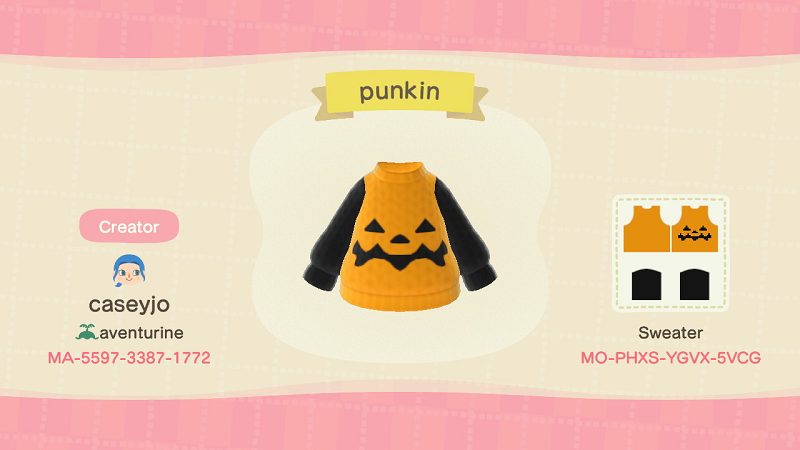 Creator Code: MA-2736-5712-0002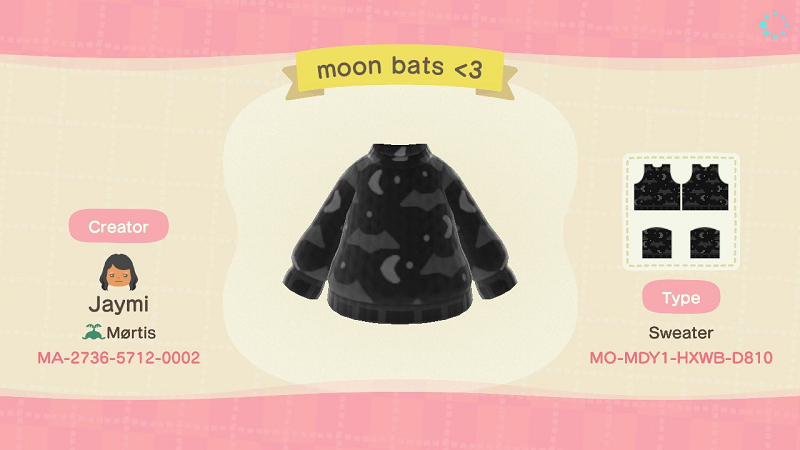 Creator Code: MA-5783-6012-9312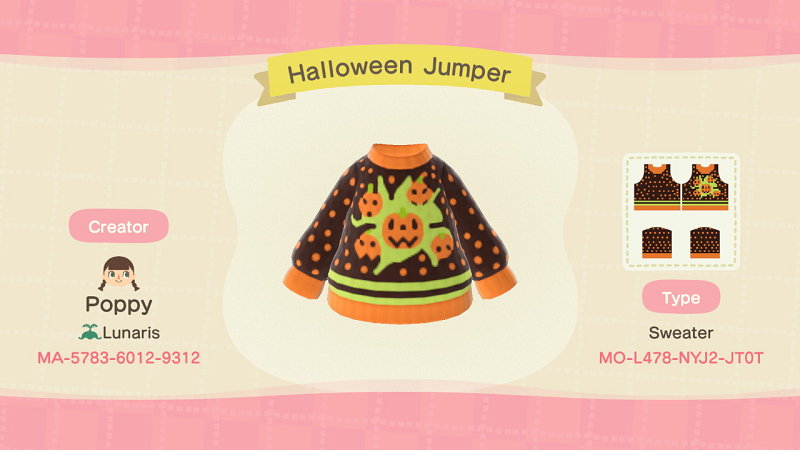 ACNH Halloween Outfits - Coat Custom QR Codes
Creator Code: MA-9098-5598-0049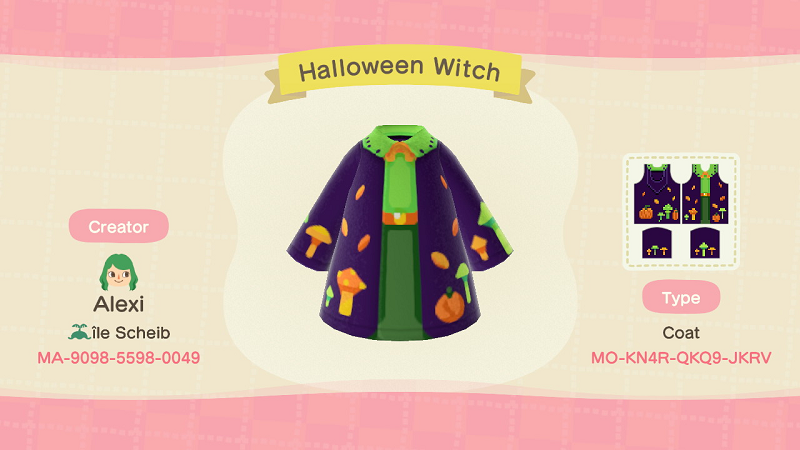 Creator Code: MA-8083-3821-8499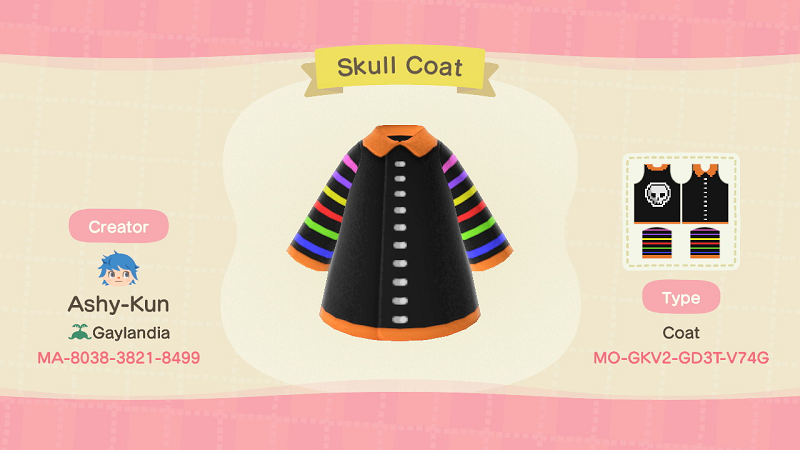 ACNH Halloween Hat Custom QR Codes
Creator Code: MA-6661-4775-4848 (Pumpkin Candy Bowl)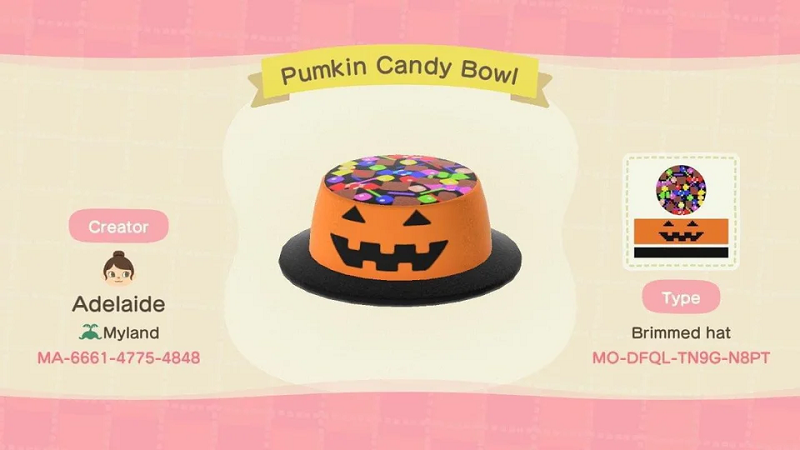 Creator Code: MA-1602-6269-0696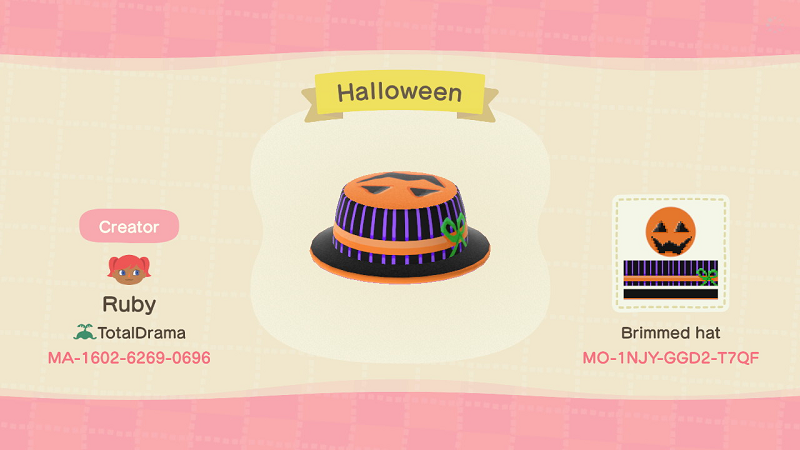 Creator Code: MA-9780-9584-9003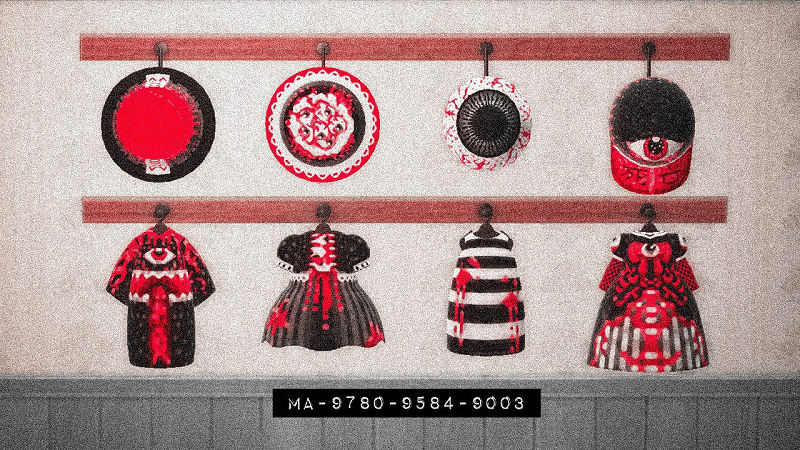 ACNH Halloween Face Paint Custom Design QR Codes
Creator Code: MA-4868-1946-7358 (Bat Cheeks)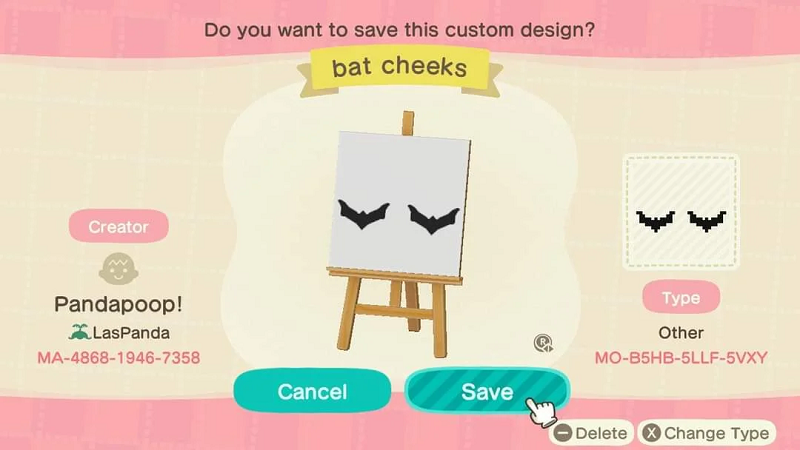 Creator Code: MA-5384-4849-2930 (Skull & Ghost)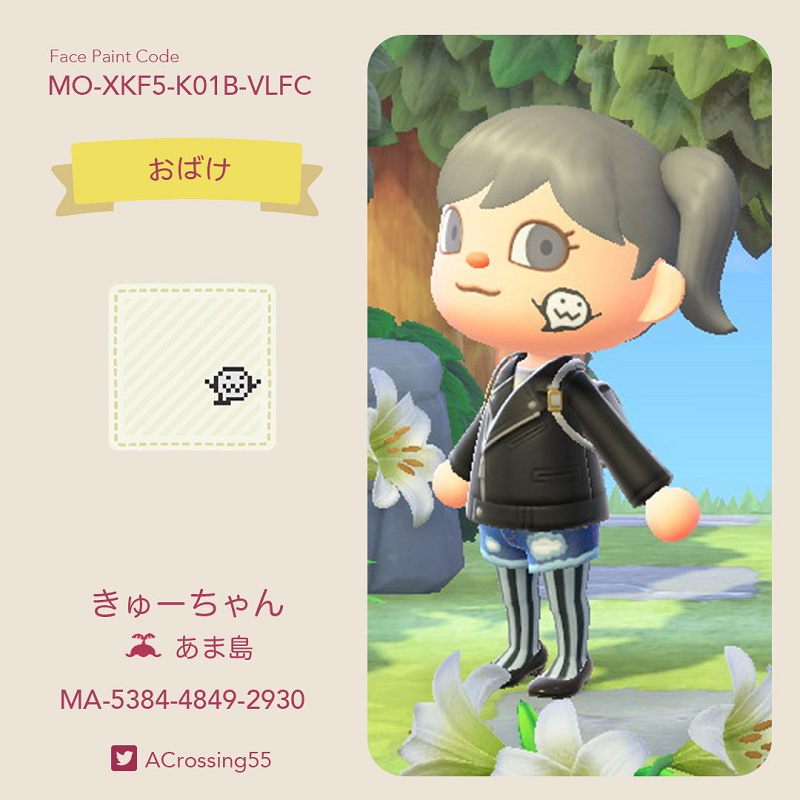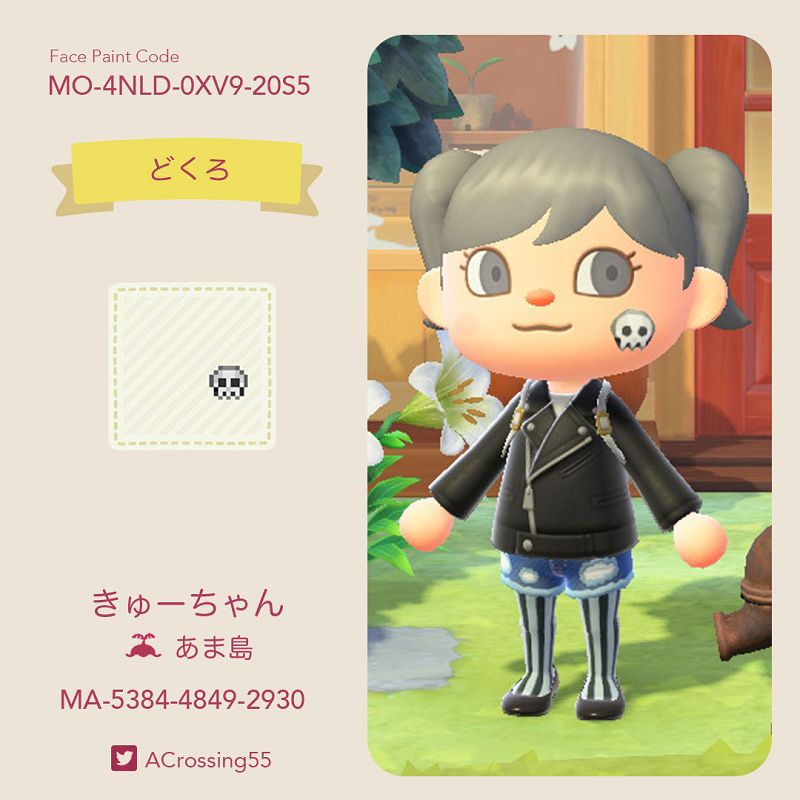 ACNH Halloween Costumes & Outfit Suits
Shared by @DiailyDarudas on Twitter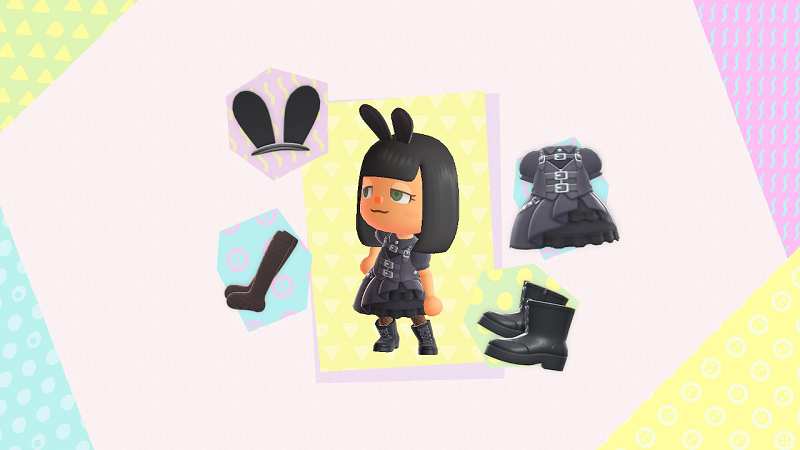 Shared by @AlexiAdventures on Twitter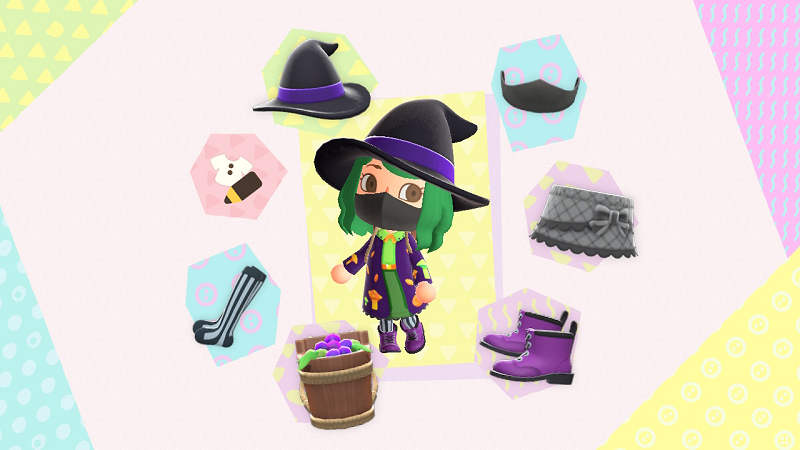 Shared by @KatSquee on Twitter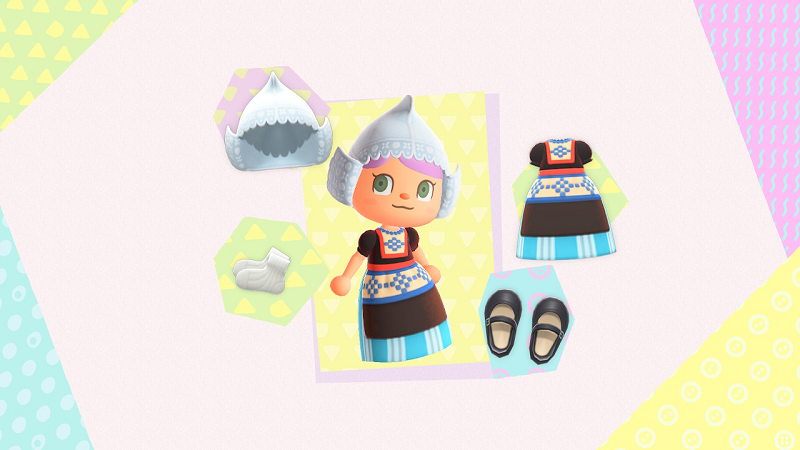 Shared by @sudsofsplash on Twitter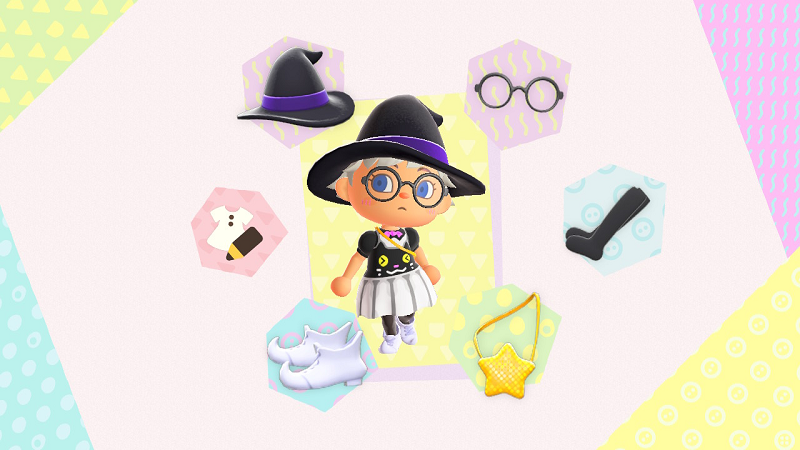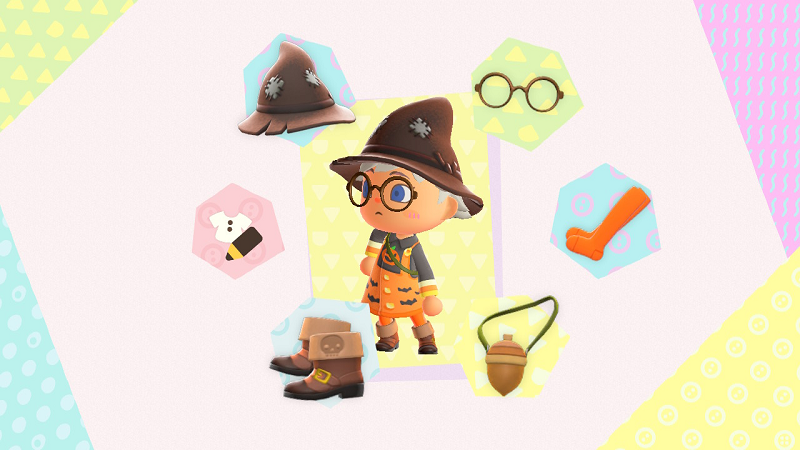 Shared by @faerynisonline on Twitter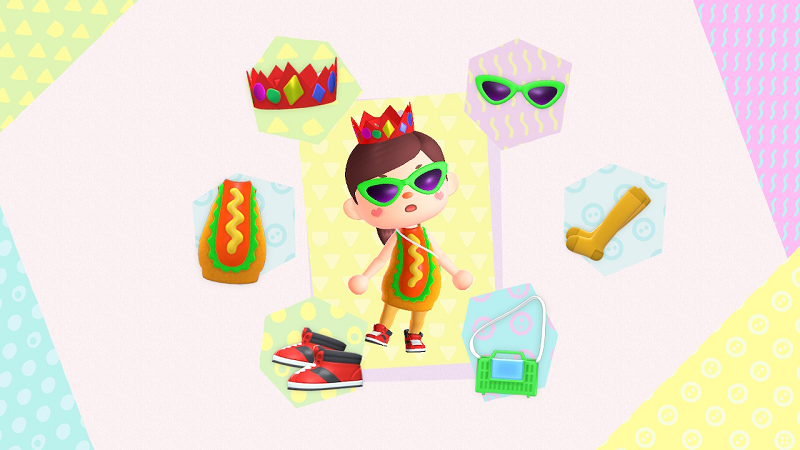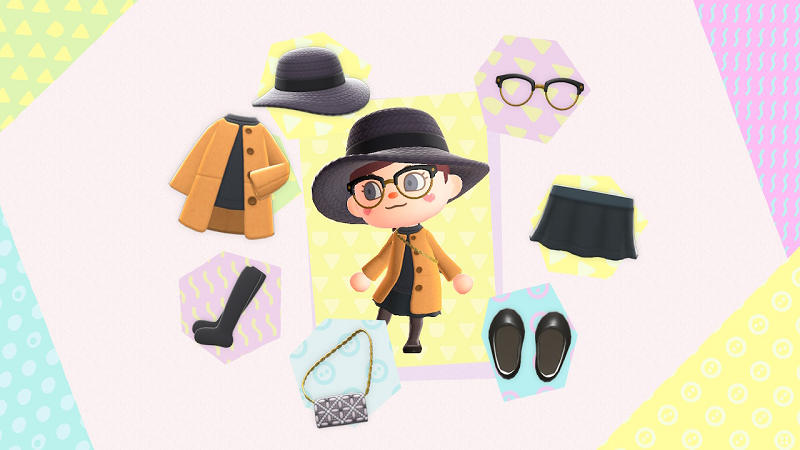 Shared by @Honey_Teaspoon on Twitter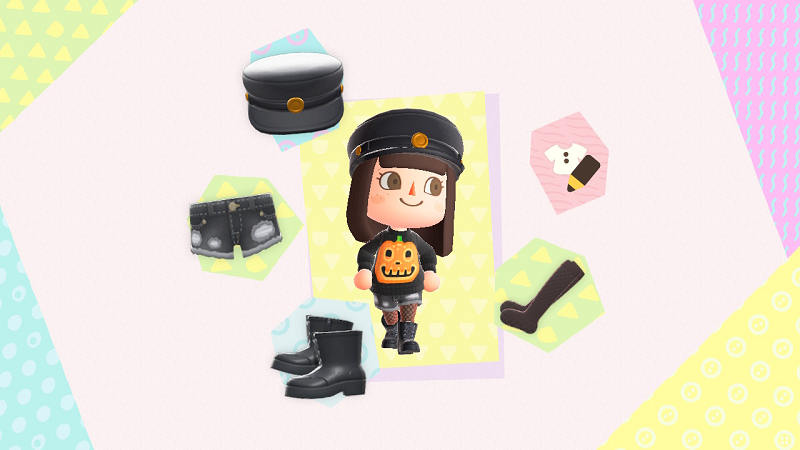 We will keep updating more ACNH Halloween Designs here, welcome to check back for getting more great design ideas for your ideas and outfits. Stay tuned! And if you need any cheap Animal Crossing New Horizons bells, items, nook miles tickets for building up your island, welcome to check out the best deal on AKRPG.COM