ACNH Japanese Style Design Ideas & Codes - Animal Crossing Japanese Street, Stall & Island Designs
10/10/2020 2:49:43 PM
Do you want to create a Japanese style island or a modern city in Animal Crossing New Horizons? With a variety of zen furniture and ACNH items fit the Japanese theme, you can customize your island at will. Here we collect many ACNH Japanese island ideas, street designs and design codes for stall, street and road.
Related Read: Best ACNH European Island Dream Codes
How to Design an ACNH Japanese Style Island - Tips for ACNH Japanese Island Ideas
How to make a modern Japanese town or old-fashioned Japanese room in Animal Crossing New Horizons? Make full use of the related items and tools that are available in the game.
- Decorate with zen furniture and items that match a Japanese theme. There is a series of Japanese style zen items that are available in the game, such as Zen Fence, Zen Cushion, Zen-style Stone, and Katana. You can also choose Animal Crossing items that are common in Japan, like Cherry Blossom and Young Spring Bamboo. Kimono is also a feature of Japan, you can create a costume area or room with beautiful kimonos. Varying bamboo furniture items are popular in ACNH Japanese island designs. You can plant bamboo trees in local area. Considering the season now, you can add some fall theme designs or maple leaf furniture to your island decoration.
- Construct and place bridges. The red zen bridge is perfectly matching the Japanese theme, a stone bridge is also good choices, especially build it next to the cherry blossom trees, which only bloom from October 1 to October 10 in Southern Hemisphere and April 1 to April 10 in Northern Hemisphere. This means cheery blossoms are not available for most of the year. But you can use the cherry blossom items for your interior or exterior ACNH designs, including Cherry Blossom Branch, Blossom-viewing lantern, Cherry Blossom Clock, and more. Animal Crossing cherry blossom items can be crafted with the cherry blossom petals as the main material, if you have missed its season, buy cherry blossom items with ACNH bells in the game or cheap price on AKRPG.
- Customize your street and paths. Use the Island Designer and Custom Design tool to customize your path and street. Search for Japanese town street and custom paths in Custom Design app with the design codes or creator codes. Check out the ACNH Japanese street design as below.
Best Animal Crossing New Horizons Japanese Island Design Ideas
ACNH Japanese Island Idea 1 - created by lily_record_player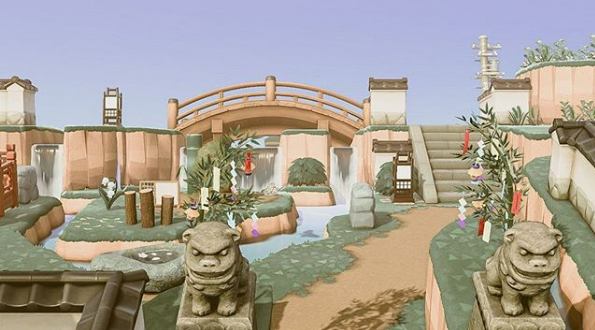 ACNH Japanese Island Idea 2 - created by oshiri.isle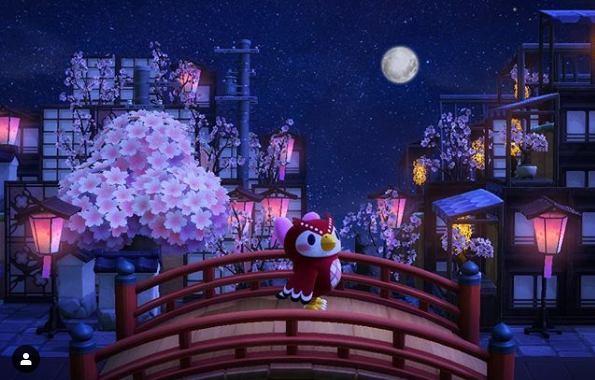 ACNH Japanese Island Idea 3 - created by happypeach.crossing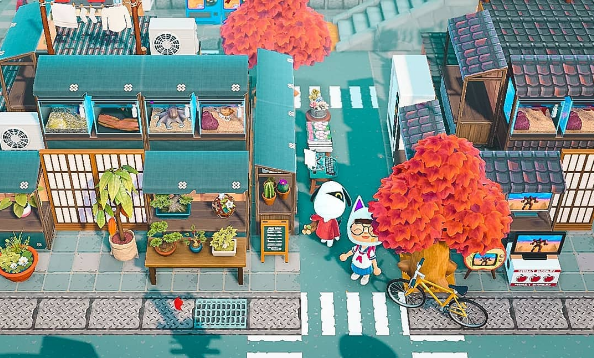 ACNH Japanese Island Idea 4 - created by paradiseisland_acnh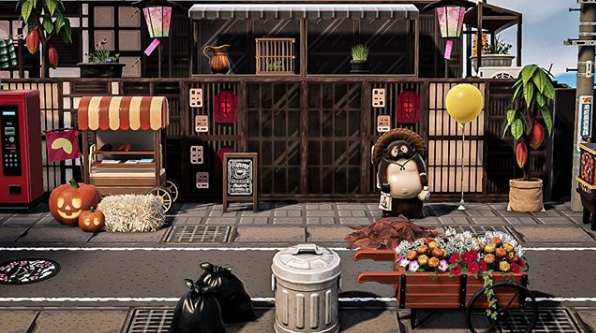 ACNH Japanese Island Idea 5 - created by acnhgummi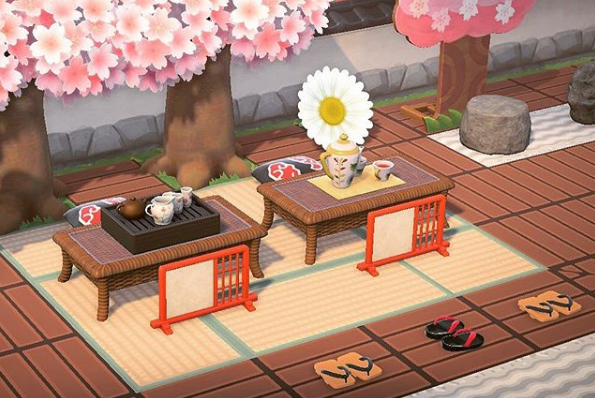 ACNH Japanese Island Idea 6 - created by egaysim.acnh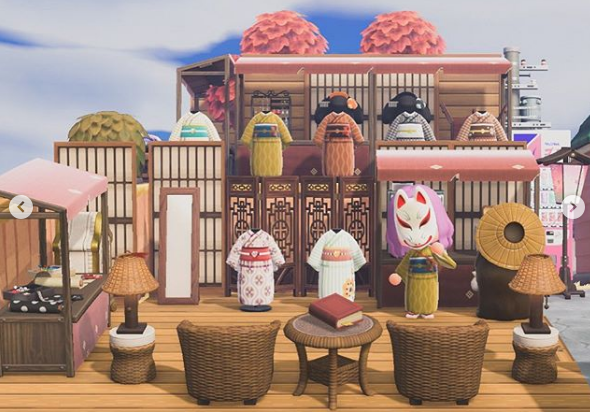 ACNH Japanese Island Idea 7 - created by wildwood.acnh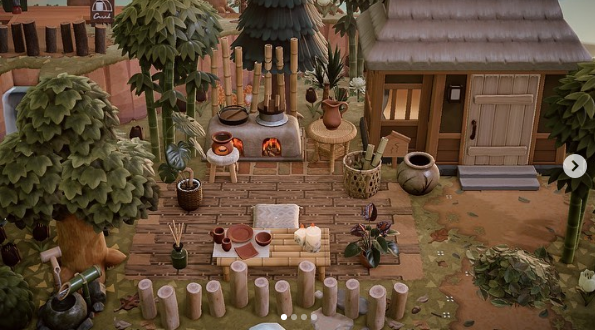 ACNH Japanese Island Idea 8 - created by esscrossing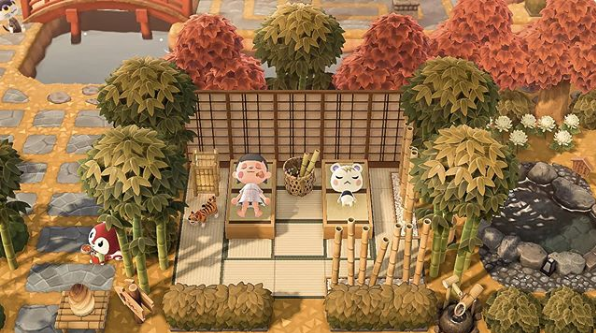 ACNH Japanese Island Idea 9 - created by esscrossing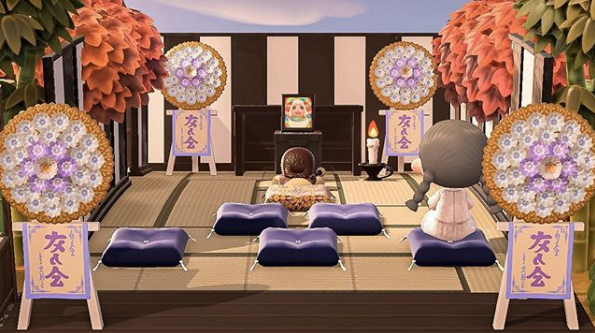 ACNH Japanese Island Idea 10 - created by kathchan1219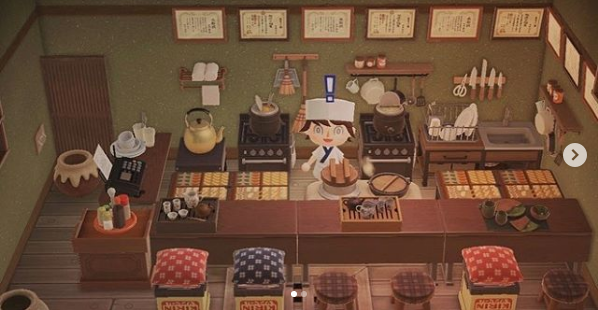 Best Animal Crossing New Horizons Japanese Street Design Ideas
ACNH Japanese Street Design 1 - created by peach.isle.crossing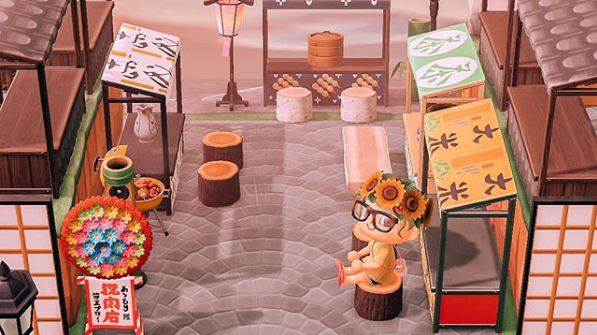 ACNH Japanese Street Design 2 - created by Marge T Large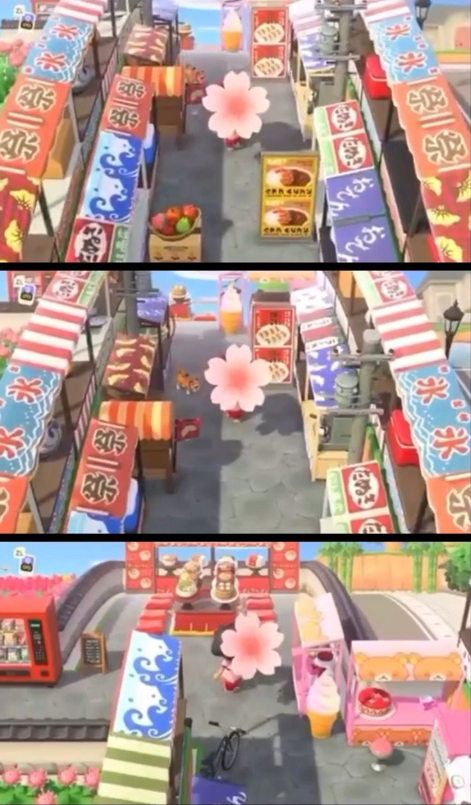 ACNH Japanese Street Design 3 - created by acnhkiwis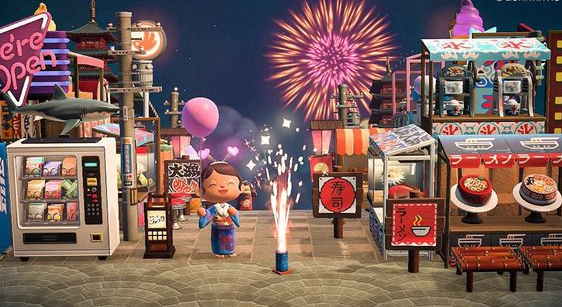 ACNH Japanese Street Design 4 - created by a_a_b_e_e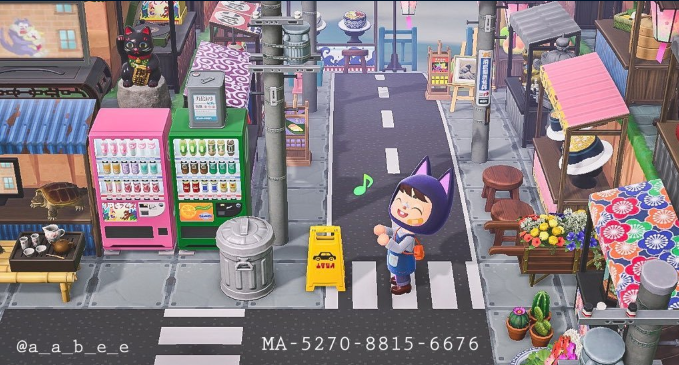 ACNH Japanese Street Design 5 - created by Skye_Crystal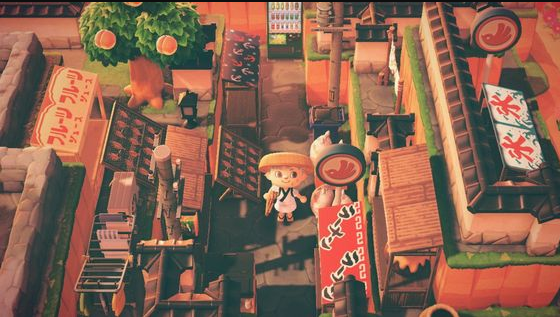 ACNH Japanese Street Design 6 - created by sakuraislandAC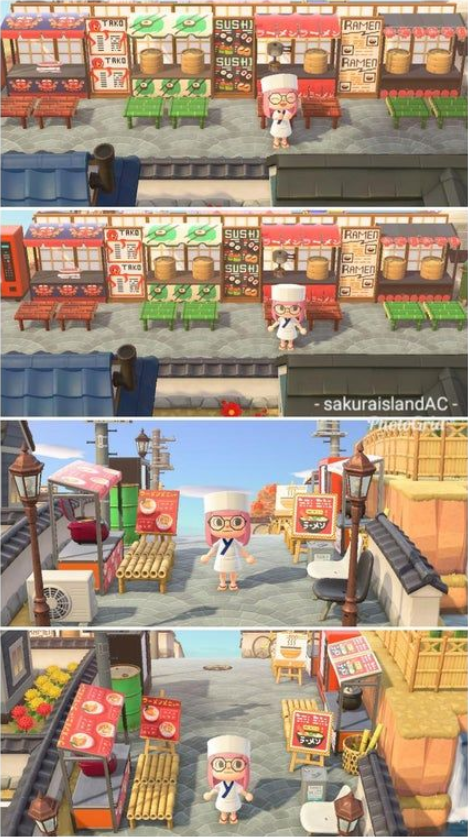 Animal Crossing New Horizons Street & Stall Design Codes
Sushi stall - Creator code:MA-0989-6031-1313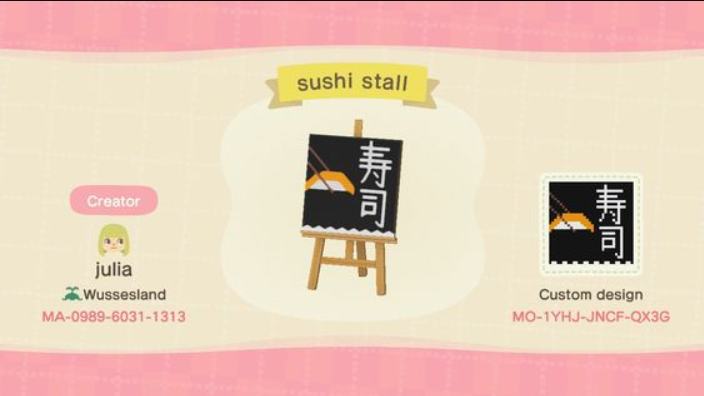 Ramen stall - Creator code:MA-4194-8017-8801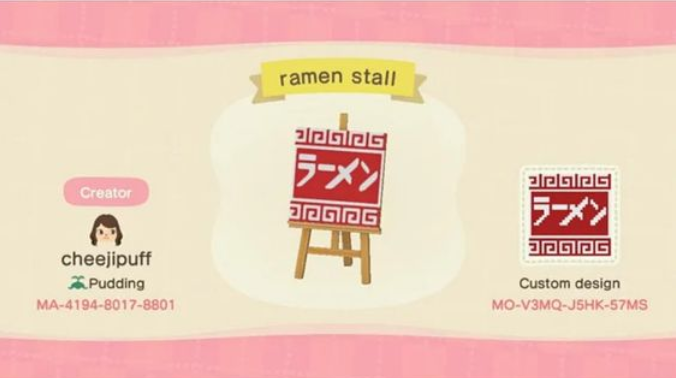 Ramen menu - Creator code:MA-4194-8017-8801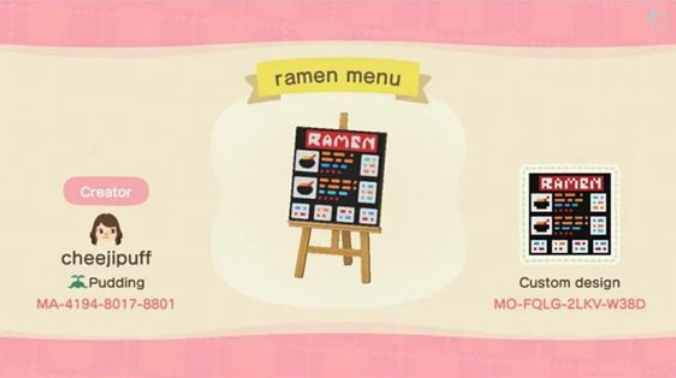 Fish Monger Sign - Creator code: MA-4973-6129-6731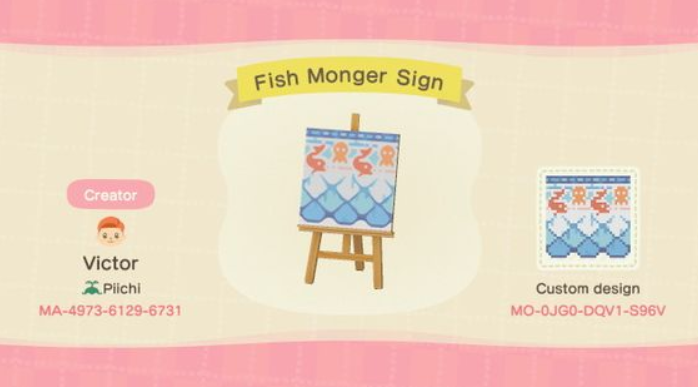 Creator code:MA-0489-6419-1268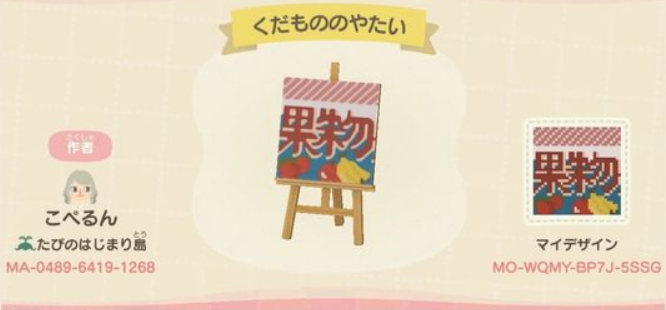 Creator code:MA-0489-6419-1268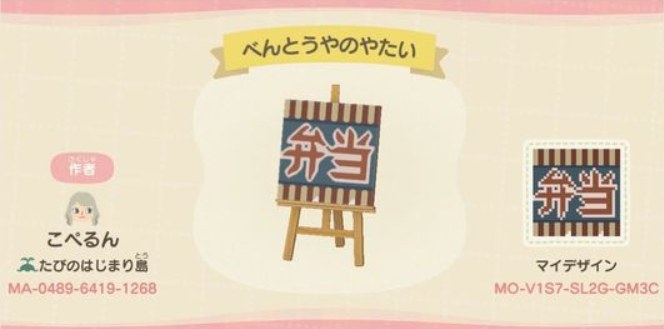 Market stall - Creator code:MA-1813-3006-9146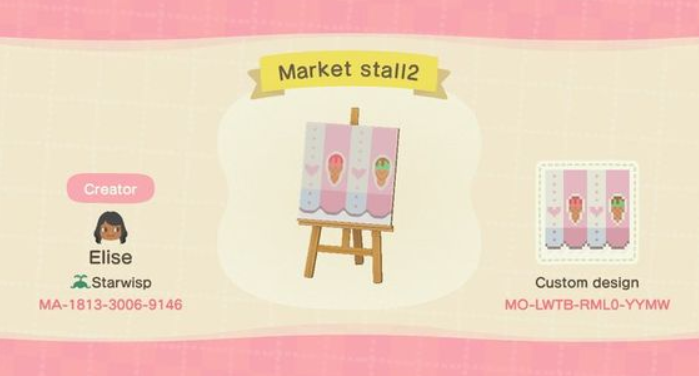 Bakery shelf - Creator code: MA-5877-1937-8682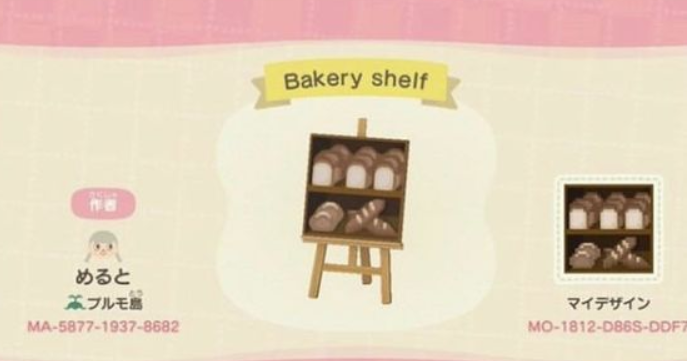 Sushi - Creator code:MA-0797-3991-6744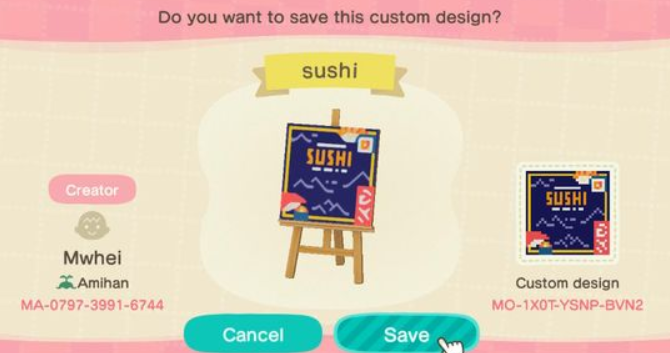 street - Creator code: MA-3584-9029-1990