ACNH November & Winter Update - Confirmed & Rumored Events, Characters Back In Animal Crossing New Horizons
10/15/2020 5:20:54 PM
Animal Crossing New Horizons is set to drop more events and bring back some characters into the game in this winter! There are some hints already about what might be included in the upcoming big ACNH November and December Winter updates have been discovered. Now follow us to check out the confirmed characters and some rumored events will roll out in Animal Crossing: New Horizons winter update.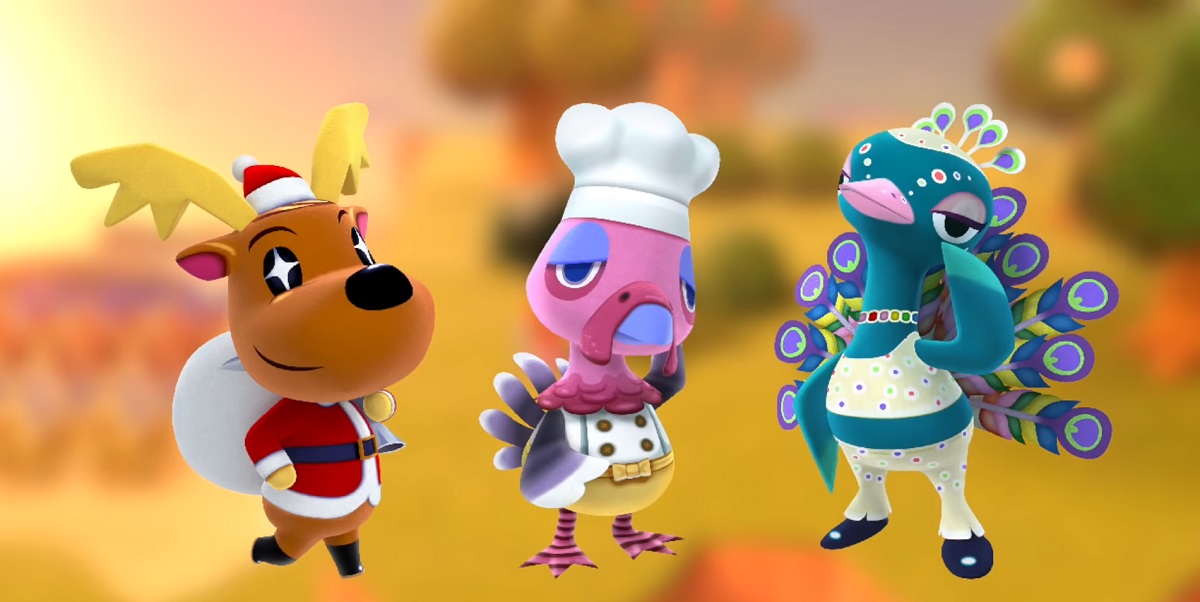 ACNH Winter Update Schedule - November & December Updates
First of all, let's first take a look at when we will usher in these ACNH winter updates in November and December. Although Nintendo has not announced a set date, some itineraries can be scheduled based on the information from previous AC games.
Animal Crossing New Horizons November Update Release Date
From the trailer of the latest Fall Update, Nintendo has unveiled that the next FREE Update will take place in Animal Crossing: New Horizons in November, and attached an avatar with Franklin and Jingle (they are respectively the host of the Thanksgiving and Christmas-themed events). So it is not difficult to guess that the November update will occur before or on Thanksgiving Day, which is November 25 or 26.
ACNH November Update Date
ACNH November Winter Update is confirmed to start on November 19th!
ACNH November & December Events Schedule
November 1st to 30th – Mushrooming Season (Northern Hemisphere)

First Tuesday of November – Mayor's Day

November 11th – Officer's Day

Third Saturday of November (November 21st, 2020) – Bug-Off (Southern Hemisphere)

Fourth Thursday in November (November 26th, 2020) – Turkey Day (Thanksgiving Event)

Fourth Friday in November (November 27th, 2020) – Sale Day

Every Sunday – Fall Fishing Tourney

December 24th - Toy Day (Christmas Event)

Animal Crossing New Horizons December Winter Update Release Date
Although Jingle was printed in the preview of the November update, we don't think that the November update will cover the whole content of Christmas themed event, while only release some preparations for the Toy Day event. Then another free winter update would be available in December to roll out the winter-themed Animal Crossing furniture items like Frozen set furniture, actual Christmas event, even the New Year's Day event. So we predict that an ACNH December Update would be scheduled in the late of December, maybe set on December 23rd or December 24th.
ACNH December Events Schedule
December 23rd – Toy Day

December 24th – Jingle Arrives

December 31st – New Year's Eve

Third Saturday of December (December 19th, 2020) – Bug-Off (Southern Hemisphere)

December 15th to January 6th – Festive Season
Animal Crossing New Horizons Winter Confirmed Events & Predictions (November & December)
Now as with every seasonal update that's announced we also get a tiny sneak peek at what's to come in future updates for Animal Crossing: New Horizons and these often reveal new characters. New upcoming features are also from datamining in the latest update, including new types of furniture, items, and mechanics! With the release of the latest Fall update, some new content that will be added in ACNH November and Winter Update is confirmed and rumored, which including the new characters, events, and items possibly being presented in Animal Crossing New Horizons. Now, let's recap which characters we know are 100% returning to new horizons, and which are possibly back.
Franklin - ACNH Thanksgiving Harvest Festival Event & Items
Appear Time: Late November
Although revealed in a trailer way before the release of New Horizons, we were reminded in the latest fall update trailer that the special character Franklin is set to return to new horizons. He is of course a turkey and just like other special NPCs traditionally visits to host an event or to celebrate a holiday. In Franklin's case, he stops by in honor of the harvest festival, which is basically the Animal Crossing version of Thanksgiving. The harvest festival happens in animal crossing in late November and traditionally Franklin is responsible for handing out these seasonal harvest furniture items.

In past games, the harvest furniture includes the typical items that were obtained by trading ingredients or cutlery with Franklin. Unfortunately, we don't know anything about how the harvest festival will pan out in New Horizons but we do know Franklin is returning and the harvest festival along with the seasonal furniture will likely be added in the next update in early November. But if you want to know more about the Thanksgiving Event and the new themed furniture, check out our ACNH harvest Festival Guide.
Jingle - ACNH Christmas Toy Day & Xmas Holiday Themed Items
Appear Time: Late December
The fall update trailer also reminded us that Jingle - the reindeer special character is also returning to new horizons in a future update. Traditionally Jingle visits once per year and appears around town on Toy Day which is of course December the 24th. In earlier games, Jingle can be found delivering presents to villagers' homes, as well as offering the player items from the jingle series which is perfect for the Christmas holidays. In more recent games, jingle still visits but puts the player in charge of delivering presents and instead rewards the player with a Christmas wreath and his photo.

He no longer hands out the jingle series items in New Leaf though, as they can be purchased from Nook Shop. Again we don't have any information about what jingle will bring to new horizons, just that he is returning. But we do think it'll be much like Halloween where Jingle appears on one day and his furniture set is for sale for an entire month.
Pavé - Spring Festivale Event & Pavé Series Items
Possible Appear Time: Early Next Year (2021)
Possibly long forgotten now, but in the Animal Crossing New Horizons direct that was streamed before the game's release earlier this year, it was revealed that Pave was confirmed and returning to New Horizons in a future update. Pave is a peacock who loves to dance and party, and showing off his gorgeous feathers during the festival celebration. Generally in previous games, he stops by during the months of February or sometimes March. Of course, he offers up a limited time pave furniture set to players in exchange for different types of feathers.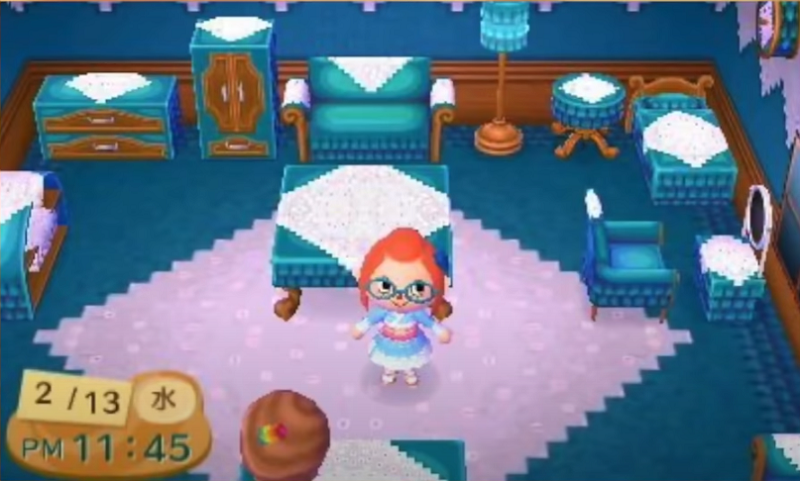 Animal Crossing New Horizons released on March the 20th this year, just missing this holiday but it's great to know that he is returning most likely early next year. We don't know for sure but we imagine it will be much like the cherry blossom season we've already had with a variety of different feathers floating around the island that was used to craft his furniture set.
Tortimer - Holiday-specific items
Possible Appear Time: At any events, like Halloween, Christmas Eve or New Year's
Anyway moving on the above are the three special characters we know about but there is a tiny rumor about Tortimer. Thanks to data miners a bunch of new keywords for items held by NPCs or non-playable characters have been uncovered in the latest fall update. One of these items is simply labeled "Cane" which has sparked a very ambitious rumor on social media that: Tortimer and his beloved Cane are returning in a future update.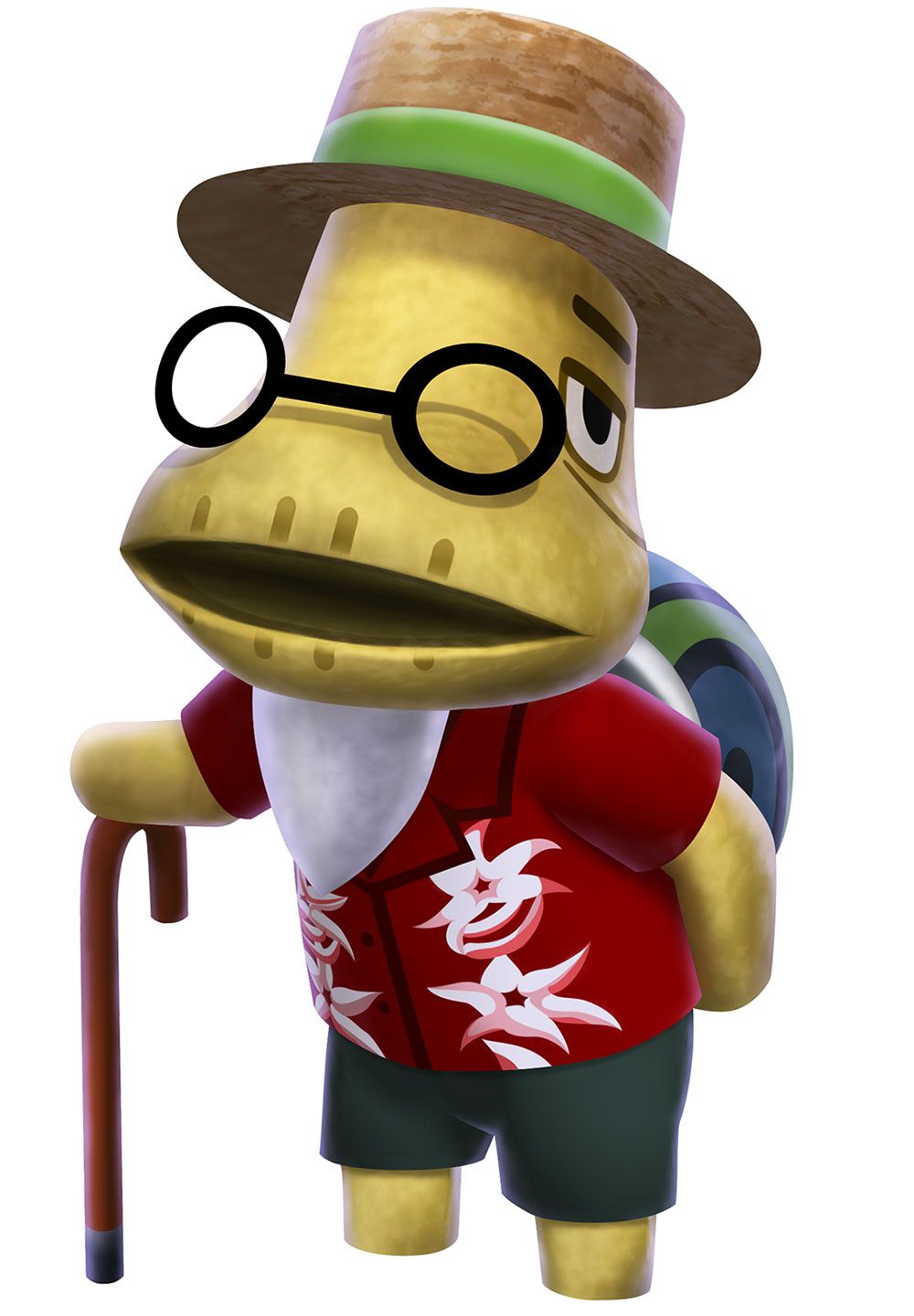 Of course, Tortimer has appeared in every single Animal Crossing game excluding New Horizons, traditionally he appears fairly regularly during different holidays and events, celebrating or often giving out rare holiday-specific items throughout the year. Now it's pretty unlikely that the item labeled "cane" is referring to this, but it would be absolutely amazing if it was. However it's far more likely that this is actually referring to the candy cane and will probably be an item held by villagers over the Christmas period or something like that, but we'll just have to wait and see.
Dr. Shrunk - Return To Host New Event
Also, we discovered a new character named Dr. Shrunk from Gladys' dialogues, who maybe not everyone misses so much. In the previous AC series, Dr. Shrunk gave us emotions or reactions, but in ACNH he can't really do that because we just get them from our villagers. What would Dr. Shrunk even do in New Horizons if he was back into the game? To be honest, we think he is the type of character who will probably return as a host for a new type of event, kind of like how recent Cyrus returned to do their wedding photos. But when will he make a return? We don't know yet. Anyway, the dialogues updated in the Animal Crossing New Horizons has foreshadowed Dr. Shrunk will be back in the future, maybe in the ACNH November Update.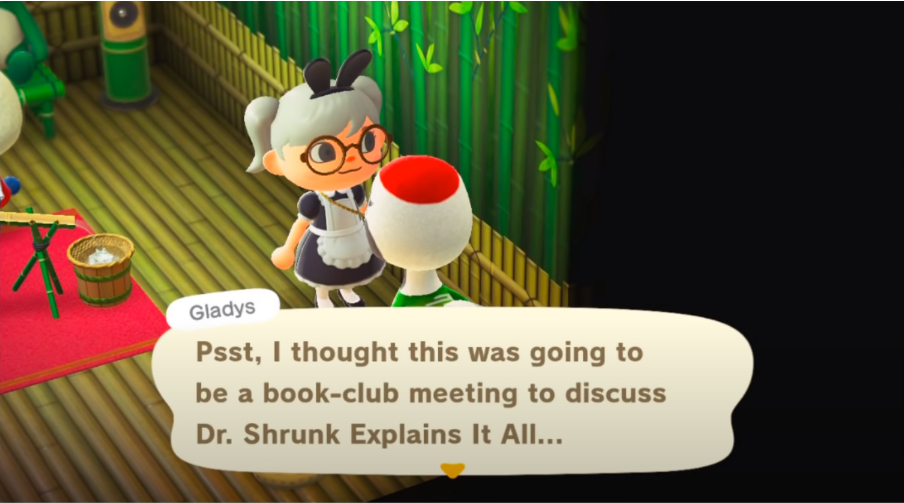 What do you think does this cane hint that Tortimer is returning? Anyway, we think we'll see at least two more updates between now and the end of the year with Franklin and the harvest furniture added in November and Jingle and the Christmas series items in December.