ACNH Residential Area Layout Ideas - Best Villager House Layout Ideas In Animal Crossing
2/20/2021 7:41:13 PM
How to build the residential area and layout your villagers' houses in Animal Crossing New Horizons? Here we show you the Best Animal Crossing Residential Area Ideas, as wells as some excellent Villager house layout ideas and tips.
Animal Crossing New Horizons Residential Area Building Tips & Design Ideas
On the Island of Animal Crossing New Horizons, the construction of the living area, including the layout of the houses of the players and villagers, determines the architectural beauty of the entire island. In turn, the overall design style of the island will also affect the layout and design of the living area. So in order to make your island an ideal wonderland, how do you layout the villagers' houses and design your living area perfectly? If you are still struggling with this kind of predicament, don't worry, follow us to explore these unparalleled design solutions, You will find creative ideas.
Related Read:
ACNH Villager House Layout Ideas
Before designing any theme island, you must first consider the layout of the Residential Area, that is, how to place the villagers and your house to create your ideal home perfectly. Thanks to the many wonderful players who share their gorgeous layout ideas online, there are some great ideas which you can get inspiration from:
Layout Idea 1 - Multilevel Neighborhood Layout
This has become the most popular Residential Area layout plan. Villagers' houses are placed on cliffs of different levels, and ramps and stairs are used to create the initial entrance. The multi-layer design with two rows side by side is the best solution, which not only adds real and natural beauty to your island but also facilitates the access of every villager and visitor.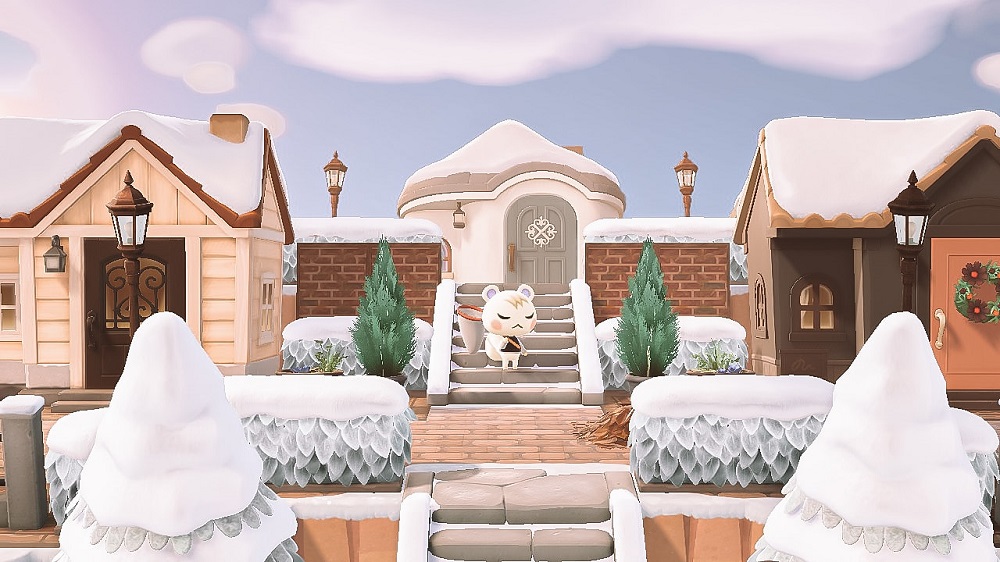 Layout Idea 2 - Flatter Residential Area Layout
Compared with the multi-level residential area design, the layout of the flat Residential Area is more creative, and it is no longer limited to the two-row format. You can arrange the villagers' houses where you want according to the overall design style of the island but ensure overall harmony and convenience.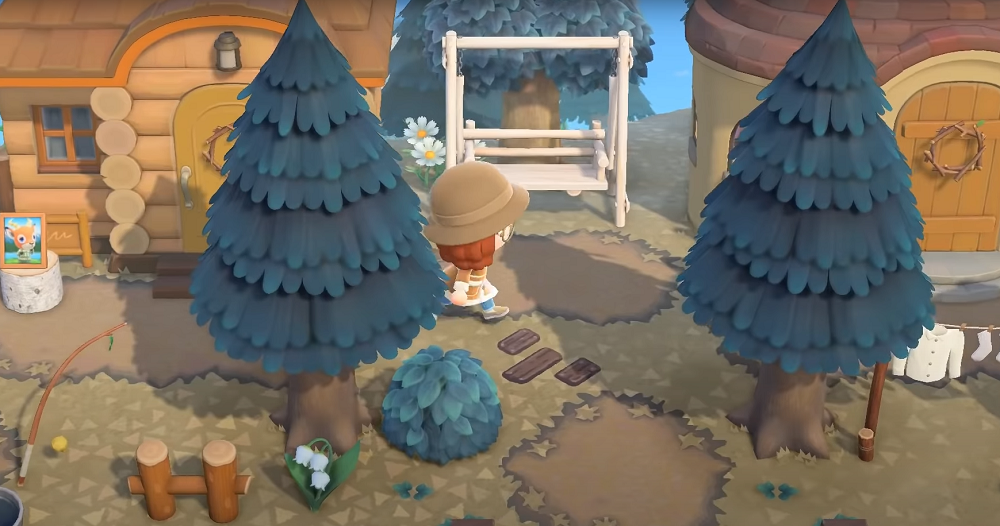 Layout Idea 3 - Matching With Other Buildings & Areas
In order to better create certain specific styles, many players no longer integrate the villagers' houses into some interesting areas, such as the streets of the bustling city and the forest full of cottagecore sentiments.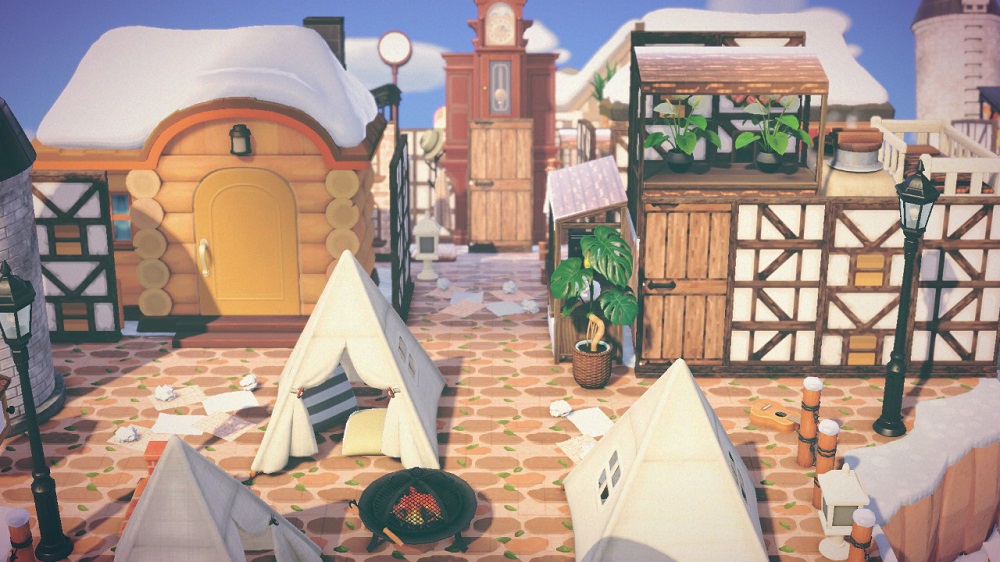 ACNH Residential Area (Villager Neighborhood) Design Tips
Now that you have understood several of the most popular residential area layout methods, you can start your distinctive design, the following tips will help you:

1. Prepare Enough Space For Villager Neighborhood Area
If you want to create a community with many villagers, then you will need a relatively large workspace. You first need to specify the area you want to use and remove trees or objects that might prevent you from entering.
Villager House Size: 4 x 4 Tiles

Player Home Size: 4 x 5 Tiles
2. Map Out Your Residential Space
Make sure your residential area fits well within your map and everyone has some space but also not way too crowded, because if they don't have room to grow or move then they're not going to grow or move.
3. Layout The Groundwork
Make sure you open up that island designer and you plot out villager houses physically on your island before setting them down. Try drawing it on a piece of paper in front of you.
4. Place Custom Paths
Blend the urban areas of your island with the residential areas by alternating between the game paths and custom paths. For villager neighborhood areas, patterns of brick or wood planks are perfect.
5. Create Yard/Porch/Garden Around House
Build up a gorgeous yard or small garden for each villager and your house uses fences and paths to differentiate villager's houses, then place some various items of Animal Crossing furniture for decor and to show the personality of the villager that lives inside.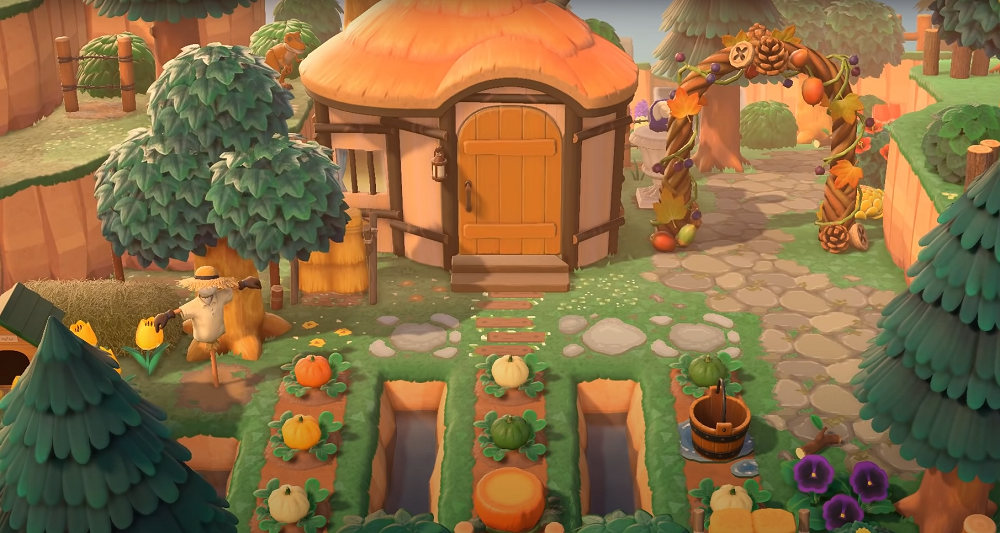 6. Decorate With Furniture
Place some interactive furniture in front of each house or in the yard to maximize your villagers' space, get the things they can sit on or play with or just do something with or even flowers and count they can water. It really helps make your residential area more homey and lived-in.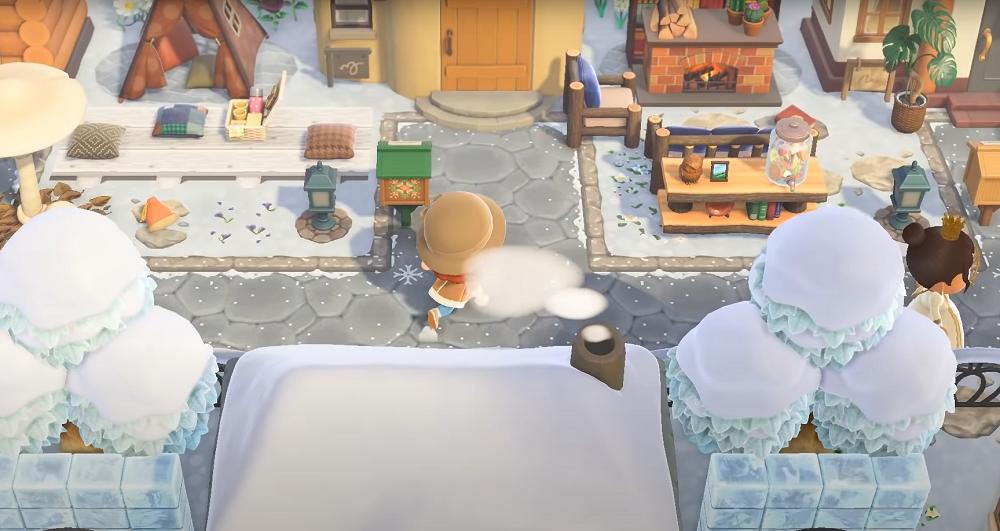 7. Place Villager Houses Close To Each Other
So that your villagers can interact with each other's spaces, because if they're not near each other they're going have to climb a whole bunch of mountains to get to each other and they will not interact as much.