ACNH Standee Designs - Best Face-Cutout Standee Custom Design Codes & Ideas In Animal Crossing New Horizons
3/20/2021 10:49:52 AM
Thanks to the latest ACNH1.9.0 Anniversary Update, which brings us more customization options including the very popular Face-Cutout Standee, so that players find new ways to express their unbelievable creativity. If you are still struggling with how to customize standees or how to use face-cutout standee to create unique designs in Animal Crossing New Horizons , you can find great inspiration from the most creative ACNH Stand Ideas here.
Animal Crossing New Horizons Stand Designs (Face-Cutout Standee Ideas)
It has to be said that Nintendo has brought exciting updates on the first anniversary of Animal Crossing New Horizons. Whether it is the new Super Mario and Saniro crossover or the upgrade in custom design, they have improved the life quality of islanders and made people joy. Except a large number of new crossover items and April seasonal items in Animal Crossing New Horizons, the most exciting content in this 1.9.0 update should be the addition of new custom items, which gives players more ways to release their creative designs. In particular, decorations like Face-Cut Out Standee which can be fully used in the design of various areas of the island, its customizability makes more innovative ideas possible.
Great ACNH Standee Design Ideas
1. Use stand as a background wall or fence design, whether it is indoors or outdoors, you can perfectly use custom stands to partition a certain area.

2. It is used as a public sign to display different content through custom patterns

3. Face-Cutout Standee is placed in certain buildings or scenic spots on the island for villagers and visitors to entertain and take photos

4. Face-Cutout Standee can be used as a window/door for some special designs because of the hollow on the top.

6. Placed behind the stall and other furniture as an interesting background

7. Whether it is an ordinary stand or Face-Cutout Standee, it can be added to any design as a special decorative purpose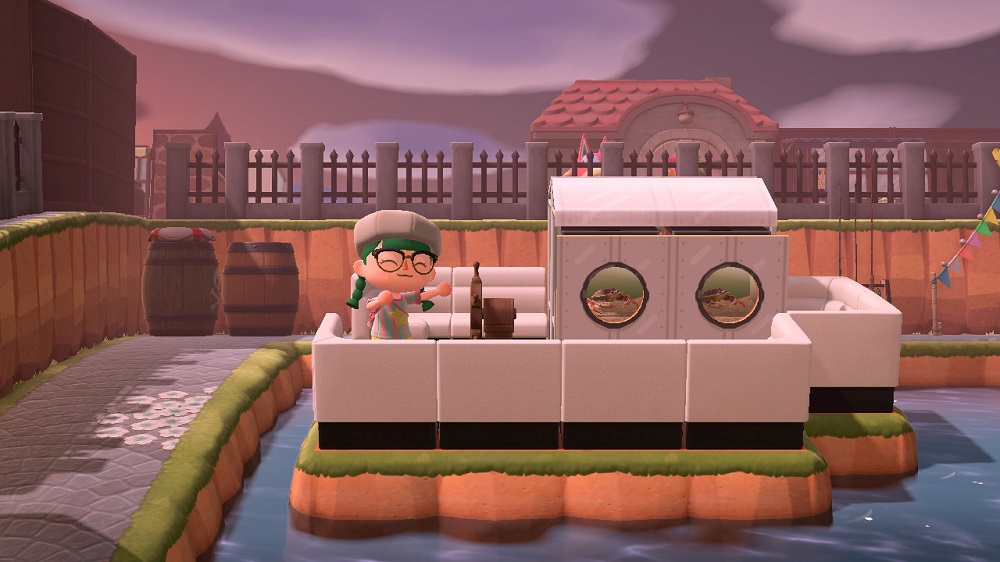 Best ACNH Stand & Face-Cutout Standee Custom Designs Codes
No matter how you use the stand in your decoration, custom design is essential. So here, we collect the Best Face-Cutout Standee Designs for your reference, so that you should discover some great ideas.
Stand Design 1 - Blathers face-cutout standee (Design Code: MO-SKDQ-B0KX-PQYG)
By @marimeow (Twitter)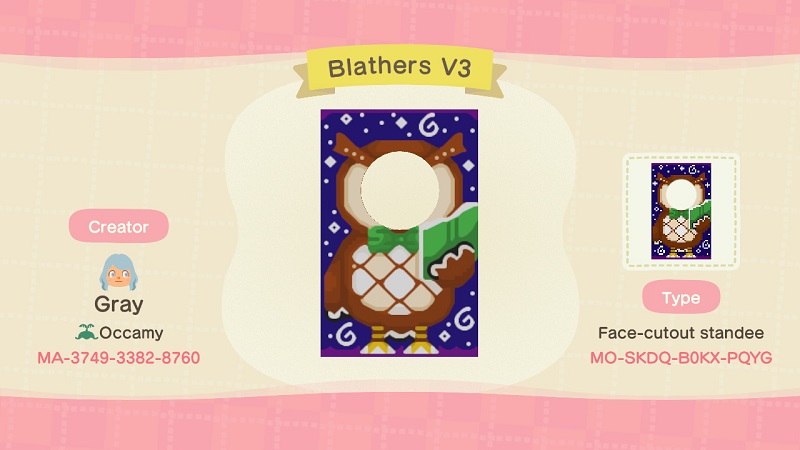 Stand Design 2 - Colossal Titan standee (Design Code: MO-8BDH-CSFW-1CWY)
By @corpsetitan (Twitter)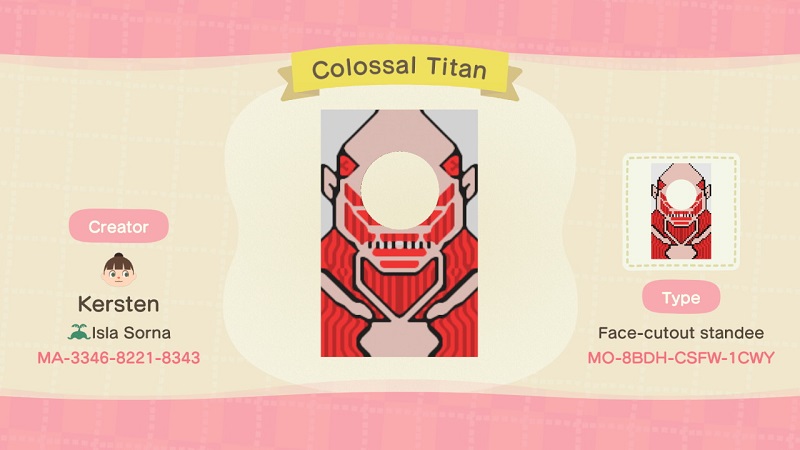 Stand Design 3 - Colossal Titan standee (Creator ID: MA-2569-1356-0874)
By @oofiesboi (Twitter)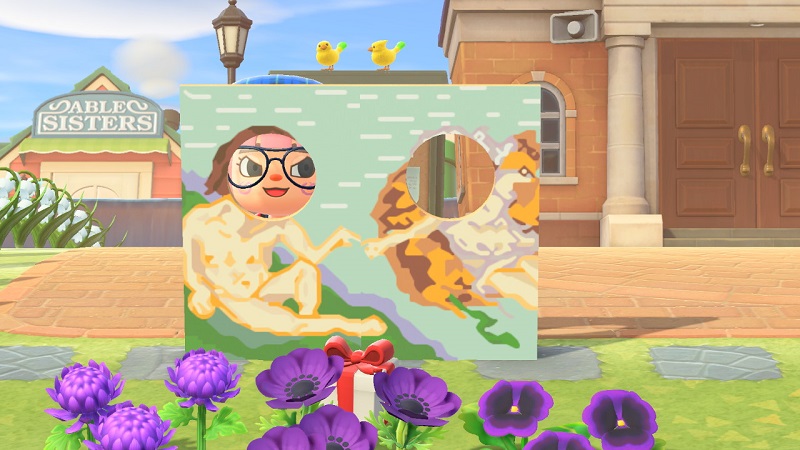 Stand Design 4 - Dom standee (Design Code: MO-PLHN-20WH-93F6)
By @nookincprincess (Twitter)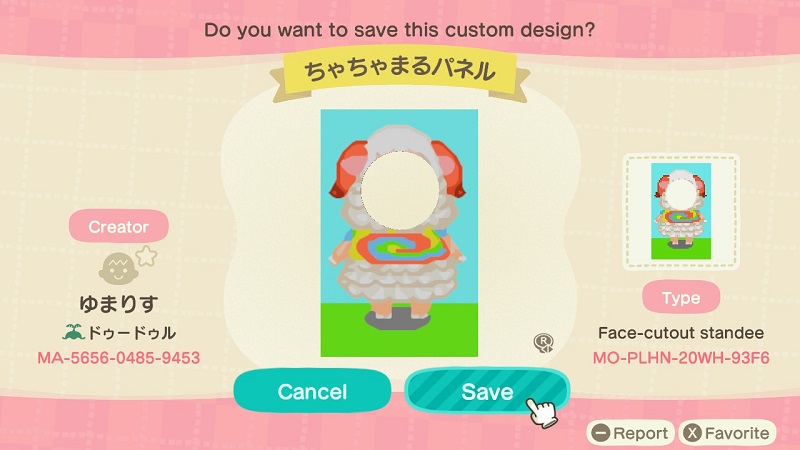 Stand Design 5 - Totoro standee (Design Code: MO-PLHN-20WH-93F6)
By @OsaIIia (Twitter)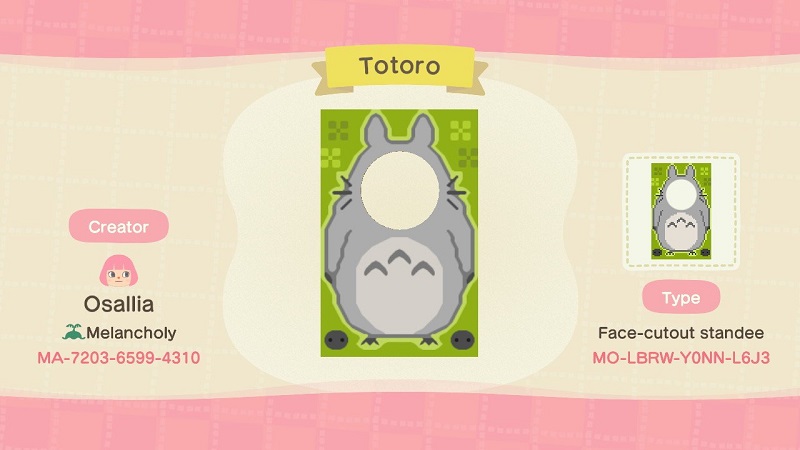 Stand Design 6 - Face-Cutout Standee as a door (Creator ID: MA-6826-5410-4161)
By @fishdoublesun (Twitter)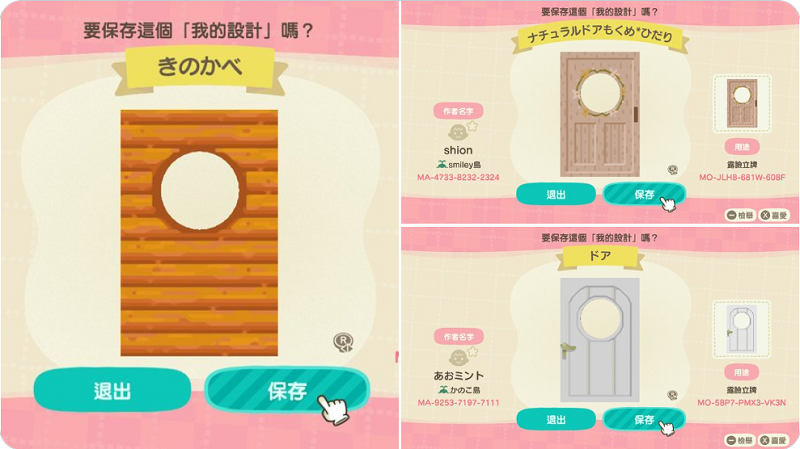 Stand Design 7 - Wall/fence with vines or flowers (Creator ID: MA-5286-7450-1543)
By @Bunee_ (Twitter)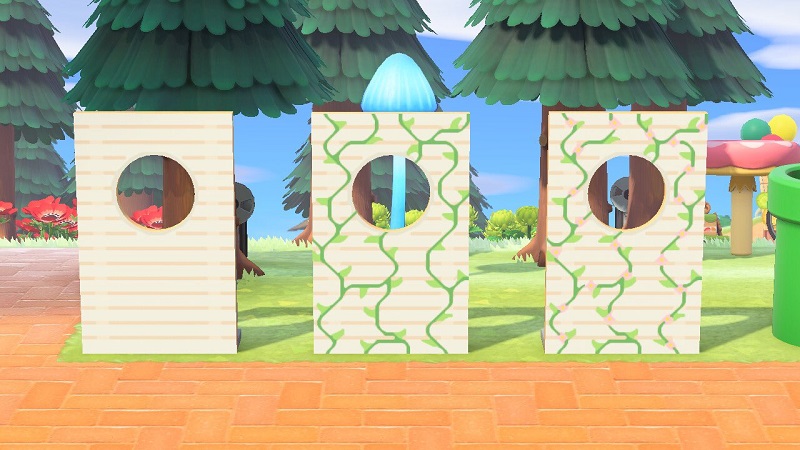 Stand Design 8 - Little shop window (Design Code: MO-N21F-V1WB-CH5R)
By @s1owri (Twitter)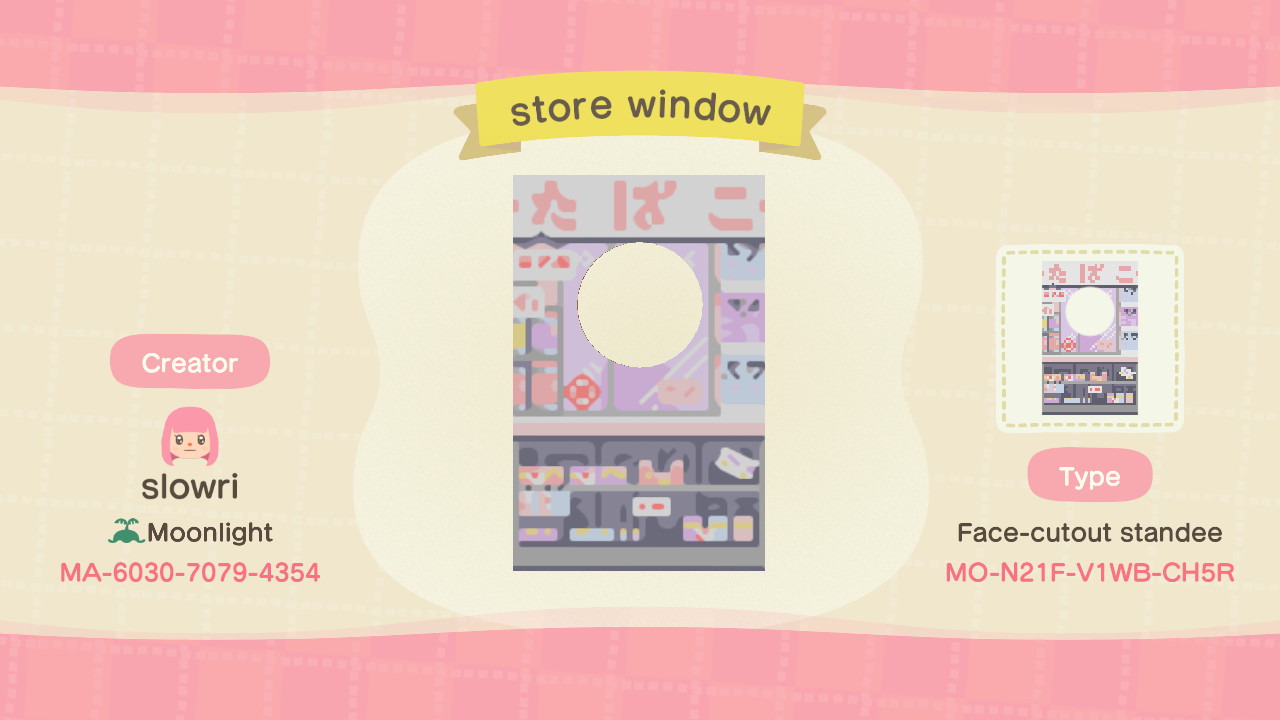 Stand Design 9 - Fairy Standee (Creator ID: MA-7971-0446-8505)
By @hayley_fail (Twitter)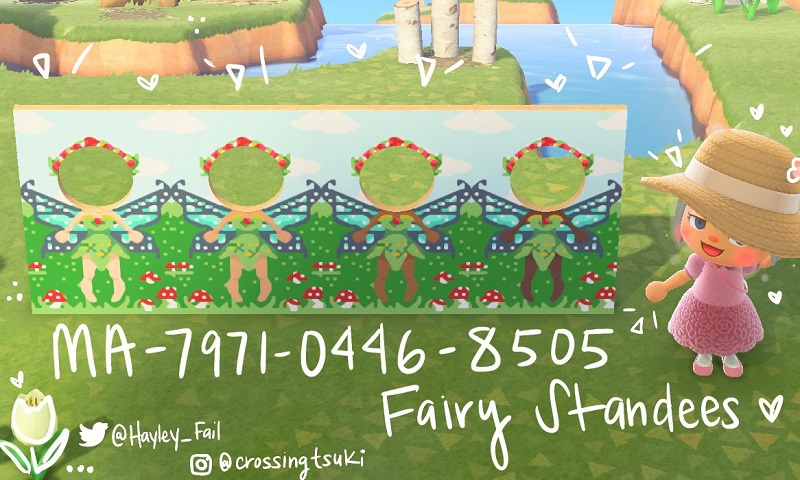 Stand Design 10 - Super Mario Themed Face Cutout Standees
By @miketendo64 (Twitter)